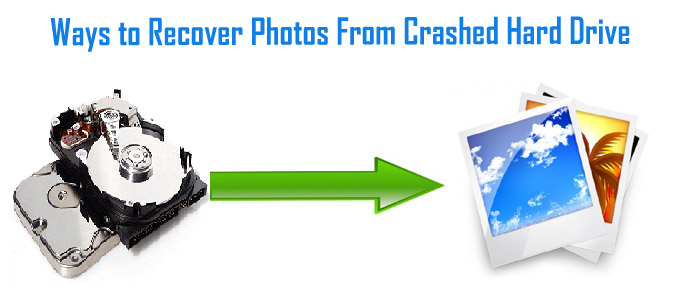 Two Effective Solutions to Restore Photos from Crashed PC or Mac Hard Drive and External Hard Drive
Summary: If your hard drive got crashed and if you are not able to access to your stored photos on it then here we bring the best solutions for you that will help you to recover photos from crashed hard drive. But we recommend you to use Digital Media Recovery Tool in order to restore inaccessible pictures from crashed hard drive.
With the use of Digital Media Recovery Software, you can
Retrieve inaccessible, lost, missing, deleted, formatted photo files from crashed PC hard drive as well as external hard drive
Restore almost all popular image files format such as JPG/JPEG, PNG, GIF, PSD, RAW, TIFF/TIF, BMP and many more
Beside image files, it also support recovery of videos and audio files
Also rescue photos, videos and audio from memory cards, hard drive, external hard drive, USB flash drive, digital cameras/camcorders and other data storage devices
Preview the recoverable image files within the software before you recover and save them on PC
100% safe and secure and easy to use
Free Download Hard Drive Photo Recovery Tool



* Free version of the program only scans and previews recoverable objects.
Have you ever encounter a situation where your hard drive got crashed and you lost all your images from it? Or are you looking for the solutions to rescue photos from crashed hard drive? If "yes" then you have landed on the right webpage. Here you will find 3 possible ways that will help you to get back your pictures from crashed hard drive. But before that let us know what are the reasons that are responsible for the hard drive crash?
Common Causes That are Responsible for Hard Drive Crash
Virus/Malware Attacks: This is one of the most prime and major reasons that may easily crash hard drive. Virus can easily corrupt and damage the file system of hard disks. Once the drive is infected, it may lead to drive to crash and as a result loss of data takes place including photos.
Interruption While Installing OS: While you install Windows or Mac operating system and if there is any interruption while installation then it can lead to hard disk to crash and thereby you may lose your images.
Interruption while Partitioning Hard Drive: Your hard disk may get crashed if there is any interruption while you perform hard disk partition. This will cause loss of data including pictures that were stored on hard drive.
Available of Bad Sectors: If there is bad sector available in the hard drive, then it can easily lead to the corruption and ultimately it may lead to crash. And as result your data saved on the drive will get lost or including your important images.
Beside above mentioned reasons there could be other several causes that can lead to hard drive crash and thereby you may lost your stored photos on it. Fortunately, there are few ways through which you can get back your photos. Below find out those few solutions.
Solutions To Recover Photos From Crashed Hard Drive
Solution #1: Attempt to Copy the Data to Another Drive
You can try this solution to extract photos. First of all connect your drive to another PC either internally or with the help of USB adaptor. You may check if you are able to access the data stored within it, because it could be that this drive wasn't actually crashed. If you are not able to access the data then you can try to copy the data from it to your PC in order to recover them back. Also note that this solution will not work if your drive is completely dead, but there is a chance. It might be that only OS was corrupted and not the user data.
Solution #2: Use Hard Drive Photo Recovery [Recommended]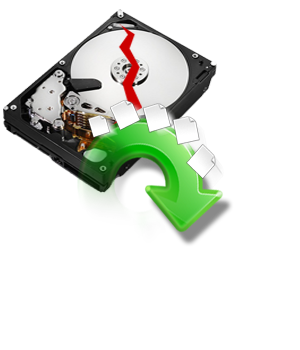 If above solution fails then you can try to recover it by using suitable hard drive photo recovery software. But you must also know that whatever you do, do not overwrite the drive with adding any new data on it. If you do that, then the existing data will get overwritten with new data and the chances for the recovery will become almost possible.
One of such software is Digital Media Recovery Tool for Windows/Mac. And this is one of the best way and recommended solution to restore image files from crashed PC/laptop/Mac hard drive, HDD, USB, SSD, SSHD and other data storage devices. This software will help you to restore photos from formatted hard drives, get back pictures from damaged drives, rescue pictures from USB flash drives, retrieve images from virus infected hard drives. The software also rescue video and audio files beside image files.
It comes with powerful scanning algorithm and it is easy to use so that any PC user can easily use it without any problem. The recovery process is very easy, you have to just install and launch this program, select your hard drive from which you want to restore photos and then scan it. Once the scan completes, you can then preview the recovery files within the software. But in order to recover them you have to purchase the full version of the software. Below find out the step by step guide on how to recover pictures from crashed hard drive.
You Might Also Be Interested In:
Steps to Restore Lost/Deleted Photos from Crashed Hard Drives
Step 1 – Install "Photo Recovery" software and launch it on your computer. Click on "Recover Photo, Audio & Video" tab to recover photos, videos and audio files from any SD card, external USB drive or computer hard drive. Connect the media to your computer and then perform the process.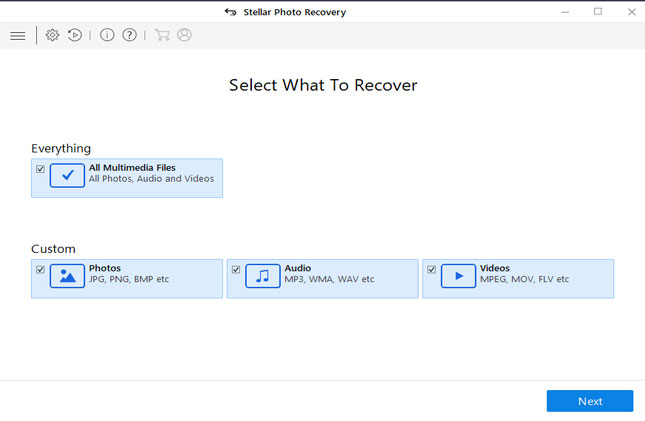 Step 2 – Select the drive from which you want to recover files. All the hard drive and external media will be shown in the list. Now select the desired drive to scan and then click on "Scan" button.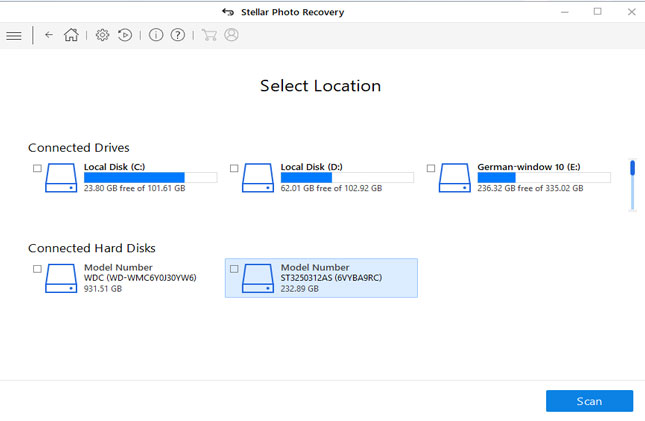 Step 3 – Once you click on "Scan" button the software will show that scanning is in progress. The software will search for all multimedia files from your selected drive or attached media.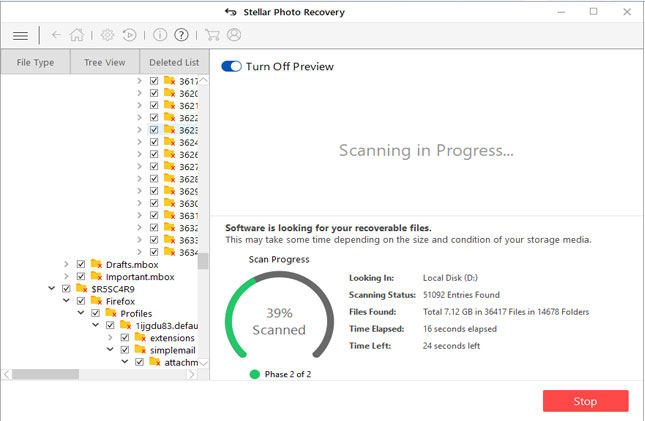 Step 4 – After scanning, all the files that are found in the selected volume, hard disk or other storage media devices are listed. You can now select the files to preview them and then you can click on "Recover" button to finally save them on your computer.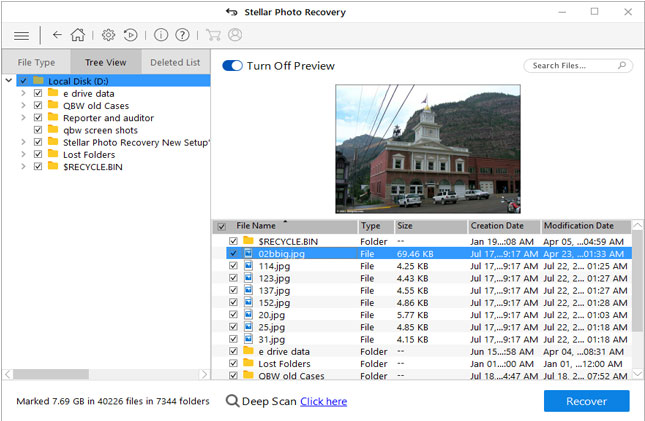 Tips To Remember
Make sure that you have backup of your important files at two places, if one get corrupt or inaccessible then you can recover them from another backup
Also make sure that your PC/laptop/Mac has anti-virus program, so that it can avoid virus infection
Always shut down your PC properly by using shut down option and always try to avoid sudden or improper shut down