The photos that are clicked by the photographer are saved in digital form in their camera, hard drive, SD card or USB drive and the digital data remains concealed until they are displayed on the screen, printed or framed. Keeping the entire data in one storage medium can be risky as accidents and error can happen at any point of time and you may lose our entire collections of images and videos.  And for photographers, this is an important aspect that they have to take care off. So how can they protect their images and videos from getting lost? And even it gets lost, is there any means or any ways recovering them back. Here we would get to know five simple tips that would help in protecting the data and ways to recover them.
Let the Camera Do its Magic 
The latest DSLR cameras are very fast and it takes hardly any time to inscribe the file on the SD card correctly. The camera executes numerous functions, once the shutter button is pressed, like capturing, formatting, and placing the videos and photo in exact position in the camera. And when you are clicking multiple shots, in order to maintain the action sequences, but this may lead to some errors or formatting issues, hence corrupting all the images and videos on the card. To avoid such circumstances you should give some time, so that the images are saved in the card effectively.
Do not use low Battery
It is important that you should avoid taking snaps or recording videos, when the power of battery of the camera is low, because the entire process, from clicking till the data are saved in the card requires power. And it would be risky while capturing shots when the battery power is low, as it may corrupt all the data stored in the card. In order to avoid such circumstances, the best way is by avoiding taking snaps, or else you can use portable chargers to charge the battery or use a spare battery.
Make Multiple File Backups
Photographers along with professionals who broadcast videos should have the habit of backing up their files in multiple places, say hard drive, USB drive, floppy disk, memory card etc. It is very important to have multiple backup, as it gives you the cushion, if in case the data gets lost or corrupt by any means from your camera than you can recover them from your backup.
Storing digital file is inexpensive, particularly when you are doing risk-reward and what can be done if your entire collection gets lost. You can make the backup in your external drives as well as cloud services like Amazon or Google Drive, here with the help of internet connection you can upload and access photos and videos through multiple devices. In this way you can make the backup of the data and save them from getting lost or corrupt.
Use the SD Cards carefully
You should be very careful while using the SD card as they are small, light and fragile as well. You should keep them away from dirt and water. Make sure that the card is used for only one camera, because different DSLR camera have their own way of formatting parameters, if you are using on multiple devices there are chances that your card can become corrupt and lose the entire data stored in it. And if in case the data that are stored in the card becomes inaccessible, then with the help of Rescue digital Media, it can safely recover the data from the corrupt SD card.
Save Formatted or delete data only at Home
This is an important point that you should keep in mind that when you are on field, do not try to delete any data from the SD cards, as it is difficult to view the entire image or videos in the 4 inch display screen. In such cases you should carry an additional card as backup. And in some cases, some file errors can come while using the delete features in your DSLR camera. In order to perform all the editing as well as deletion of data at home, where you can see the images and videos comfortably, and in this way, not a single important thing would be escaped.
If in case the data gets deleted from the camera, then you can recover the data with the help of Photo Recovery Software. With the help of this application, one can retrieve the entire lost, deleted or corrupted data from the camera, SD card, USB drive.
While using the device, when you discover that the data saved in it are lost or deleted, then stop using the device immediately, till all the data are recovered. This device gradually scans the entire device and recovers the data that are stored in raw format. This application can recover data from Fujifilm, Olympus, Nikon, Canon, Samsung, Kodak, Panasonic, etc.
Steps to recover deleted images:
Step 1 – Install "Photo Recovery" software and launch it on your computer. Click on "Recover Photo, Audio & Video" tab to recover photos, videos and audio files from any SD card, external USB drive or computer hard drive. Connect the media to your computer and then perform the process.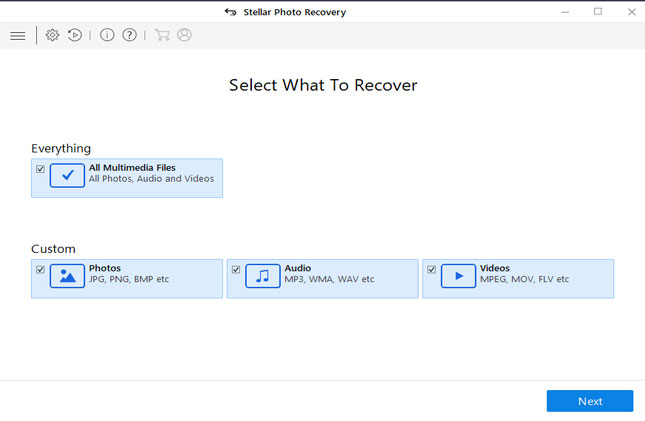 Step 2 – Select the drive from which you want to recover files. All the hard drive and external media will be shown in the list. Now select the desired drive to scan and then click on "Scan" button.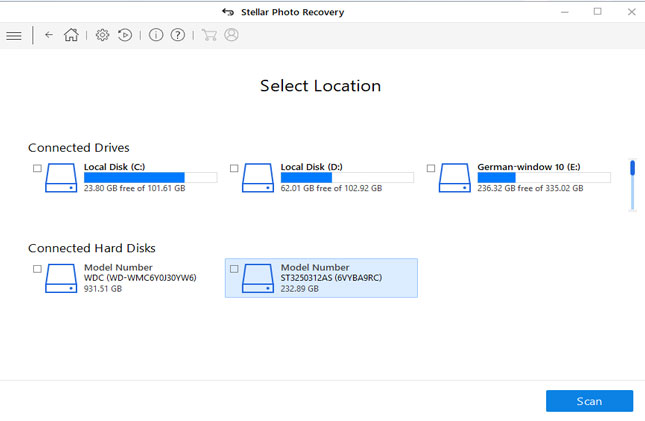 Step 3 – Once you click on "Scan" button the software will show that scanning is in progress. The software will search for all multimedia files from your selected drive or attached media.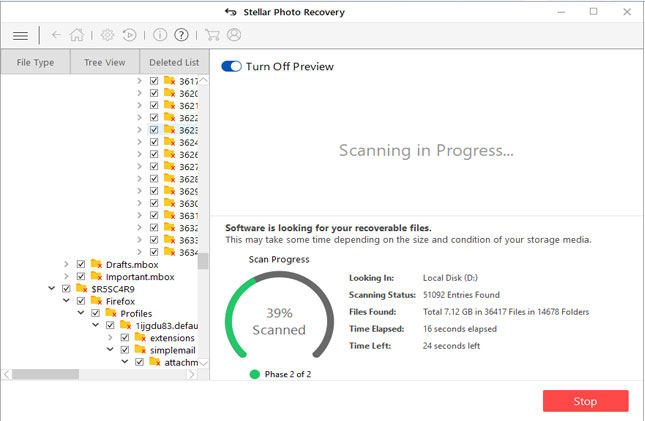 Step 4 – After scanning, all the files that are found in the selected volume, hard disk or other storage media devices are listed. You can now select the files to preview them and then you can click on "Recover" button to finally save them on your computer.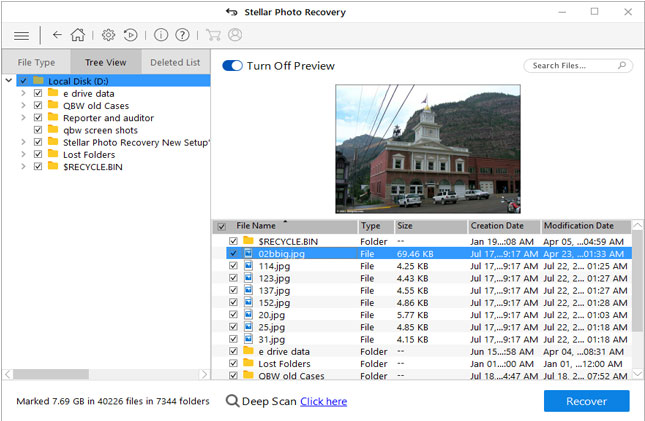 Conclusion:
Hence, we all know that how much important a snap or a video can be for you, as all your favorite moments are saved in it, this can be preserved by following few simple tips or with the help of Rescue Digital Media.