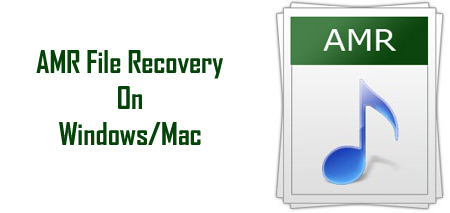 Easily Rescue Deleted, Lost, Erased, Formatted AMR Audio Files!!!
Overview – If you have lost or deleted your AMR files from media storage devices like memory cards, hard drive, voice recorder devices, etc and wish to restore them back, then you can potentially retrieve them back with the help of appropriate AMR file recovery software. One of such suitable software is Digital Media Recovery Tool that will help you to restore AMR and other audio files.
With this recovery tool, you can:
Restore formatted, lost, deleted, missing, erased AMR files and other audio files such as MP3, WAV, AAC, AC3, M4A, FLAC, OGG, etc
Restore deleted AMR files lost or deleted due to corruption, virus infection, formatting, accidental deletion and so on
Also recover various videos and photos files format
Get back AMR audio files and other media files from different voice recorder devices, iPhone, USB voice recorder, mobile devices, memory cards, hard drive, portable hard drive, USB drives, pen drive, etc
Preview recoverable AMR audio files and other media files within the software before you proceed to save them on computer
Read-only program, 100% risk-free & user friendly interface
Download AMR Audio File Recovery Tool To Restore Deleted AMR Files



* Free version of the program only scans and previews recoverable objects.
Adaptive Multi-Rate (AMR) is a speed coding audio file format is now widely used in UMTS and GSM mobile devices as well as various other devices ranging usual audio player to VoIP types of applications. These audio files are famously known by its file extension that is AMR.
But however these files are highly prone to corruption and damage or you may have to bother about data loss state of affairs. Suppose a situation where while recording new AMR files to your cellular phone, you unexpectedly pushed delete button and have host lost all AMR audio files from your memory card. The situation becomes more worsens if you don't have any backup of your audio files. In such circumstances, you are recommended to use third party AMR File Recovery Software that recovers deleted, formatted, corrupted files from your memory cards easily and in safe mode.
This unpleasant scenario is of high consequences and is can't be ignored. AMR audio Codec files used to store on a memory card or operating system may get unusually invisible or unreachable from you on mobile phones and applications and that lead to severe loss of yours.
Some of the common reasons and situations you lose your AMR file on memory cards are:
Accidental deletion of files: These audios files may get erased due to mistakes or erasing unwanted AMR files.
Formatting memory card unexpectedly when card shows unneeded error message like "Format error" or any else on your computer screen
Memory card corruption may turn your data unreadable. These mainly occur due to virus infection, file system errors, abrupt execution of memory card from mobile phones or camera applications.
The occurrence of interruptions during AMR audio file transfer process will end up to loss of those files.
In any of these conditions, if your AMR audio files from memory card or system hard drive get lost, corrupted or deleted, then without wasting any more time to think, a user should worry to how to get back those AMR files before they get lost permanently. The first way to perform such job is to use the valid backup. If it is not present, then you are recommended to use the third party AMR File Recovery Software that can recover your audio files even though you are encountering errors, file loss situations, or have lost your access over files due to the system crash.
Features of AMR File Recovery Software:
The software is the best program to recover a restore.AMR files from memory cards, system hard drive or any other storage media.
Can perform the absolute scan to recover almost all types of audio files format including AMR, MP3, M4A, MIDI, and WAV and so on.
Can also be useful in recovering pictures, movies, videos, and other file types
Supports all kind of storage device like as SD, XD, SDHC cards, USB, FLASH etc.
Useful in recovering files from Windows as well as MAC operating systems
Steps to perform AMR files Recovery from System Drive or SD card:
Step 1: Download Software on to a computer. Install and launch
Step 2: Scan your drive or memory cards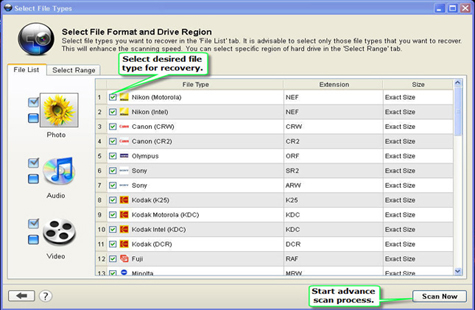 Step 3: Preview the recovered and scanned files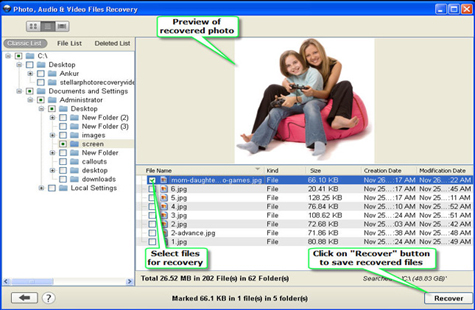 Step 4: Click to download and extract AMR files. Save it to specified location to store back these files without any worry or tension.