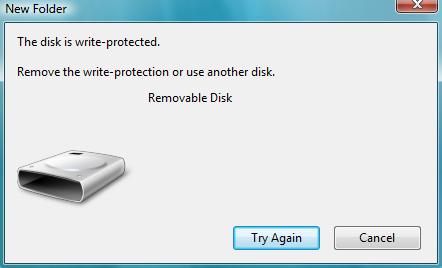 "Memory card is 'write protected" error message will arrives when memory card is write protected. To make a memory card write protected or protect the data of a memory card from unwanted modification a button is given on the side of the memory card which make user able to protect their memory card data.
This switch not available on the all types of memory card, but some memory card is packed with this feature. This feature makes it possible to avoid the card from being erased or format, SD card and Memory Sticks is comes with the write protect switch.
When your card display this type of error message then you have to apply some given methods, these methods will make your card normal are remove "Memory card is write protected" error message.  Some tricks to remove memory card protected error are given bellow apply them properly:
Check the Switch
Check the both side of your memory card if you found a physical switch which is set to write protection of the card. If this switch is set to the write protect position then it is impossible to do any types of modification. You can read the data of the card but when you try to modify like delete or format the memory card then it display this error message on the screen.
If you are using Mini or Micro SD card by inserting it to SD card adapter to connect into your computer then check the lock switch of adopter. Mini and Micro SD card doesn't have any type of lock button on it. If you are using a memory card adopter then you have to make sure that the switch is off if you want to modify the card data.
Repair the Switch
After switching it to off try to modify the memory card data, if this error message prompts then it is possible that on/off button of the adopter gets damaged. Sometimes due to any internal problem of switch it leaves the card in a locked position. It means you cannot modify the card data without repairing it or using another SD card adopter.
Repair Micro card adopter or replace it by another fresh adopter to make your memory card editable.
Remove Protection
There is a chance that some content of your camera card is protected by you unintentionally, this happens when you change the property of a memory card to read only. So check the property of the data and if any data's property is found read only then change it. To do this checking process, right click on the content select Property-> Attribute click on the Read Only.
Format Card
If you are unable to remove this error message after applying the above given method then you can also format your memory card. Format the memory card by inserting it into the computer and make your memory card normal. But make sure that you have a backup of your memory card content because after formatting the memory card all the stored information will get erased or wiped.
Formatting a memory card is very simple insert the card into your computer/Laptop and right click on the memory card icon select format option choose File system and Format option according to your requirement and click on the Format.
Dealing with Other Types of Card
If you are using a memory card which support write protection then you have to apply some other way to make it normal or remove the write protection error. All of them memory card doesn't have a switch.
In the memory sticks there is a switch present on the underside of the card which makes it more substantial to off and on the switch. XD and Smart Media memory cards come with a sticker which covers a particular area of the memory card that protect it and avoid anyone from modifying its data.
You can make use of the Rescue Digital media software to recover the data from the formatted memory card. it is the best tool to recover data from unreadable, formatted or corrupted memory card as well as other storage media.
Steps to Recover Files From Write Protected SD Card

Step 1: Firstly download and install and run the tool on your computer system.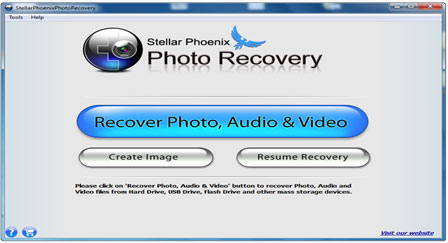 Step 2. After this Connect the memory card to the computer and select the "Advanced Scan" option and then press the "Start Scan" button to start the scanning process.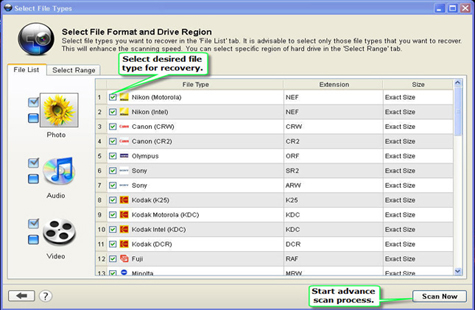 Step 3: Then see the preview of all the recoverable data and select to recover.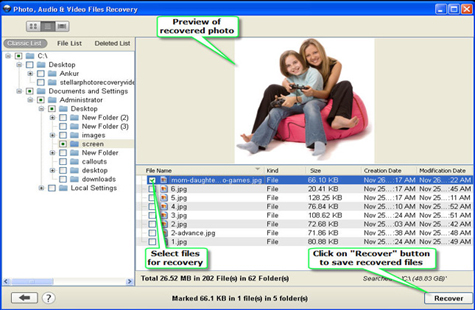 Step 4: Then click on the Recover button for recovering images.