Accidentally lost all your important photos from your computer? Wondering how to recover deleted photos from your PC or laptop?
If this is the issue with you then I can understand the situation how much frustrating it would be for you. It's a kind of pain in the neck of user especially when those photos were of family members, some occasions or marriage photos.
However, losing the pictures from computer and sitting silently would not help you to get back your phone but you have to work on it to recover them.
To help you out, I have come up with some of the best solutions in this blog that can help you to recover your lost photos from computer
Photos are the still memories of special and precious moments. However if due to some reasons you end up deleting all your precious photos, for example if you accidentally select the "Delete All" option or while reviewing photos or while formatting the disk or while accidentally deleting the entire photos from the library of your PC. For such situations it may lead to depressing situations.
Simple Ways to Recover Deleted Photos from Computer



* Free version of the program only scans and previews recoverable objects.
Reasons for the loss or deletion of photos from computer
Usually the photos from the PC or the laptops gets deleted in some frequent situations or instances due to which you can lose your priceless memories via –
While deleting the bad or useless photos or images you mistakenly choose the "Delete All" button.
While going through the menu you may accidentally delete the photos from the computer.
While copying the photos from the memory card to the computer, you can accidentally overwrite the existing photos that have the same file name.
Sudden shutdown or power off while transferring the file may also lead to deletion of photos.
Mistakenly deletion of wrong partition that having photos when trying to delete the other folder.
 While formatting the OS or reinstalling or while making dual OS partition, file system corruption etc can also be the reasons for the deletion of photos.
Also Read: Best Way To Recover Photos From Crashed Computer On Windows/Mac
Does the deleted files are recoverable on computer?
The question is 50% yes and 50% no. You should know that when your files or photos are deleted from your PC then it goes directly to recycle bin or stay in hard drive. The hard drive file is assigned to 0 and it looks space on it, which also means that other can be stored on that place.
By this way, though the files are hidden but they are still available to restore unless that place is overwritten by any new data. Here also some files can be damaged but some can be recovered only when they are not overwritten.
How to recover deleted photos from computer?
Here you will be guided with some of the possible ways that can help you to restore wiped photos from PC or laptop. Go through each of the methods carefully and I am sure, they will help you to retrieve all erased photos and other data from computer.
Method 1: Restore photos from computer using Recycle Bin
You might know or have experienced it that whenever you delete any files or folders on your PC then it directly goes to recycle bin. From there, you can simply restore the lost photos. Follow the below steps:
Open Recycle Bin
Then select the picture you wish to recover and right click on it
Select Restore option
This step is easy to follow. But many times your lost photos are not available on recycle bin, then to recover the lost files or photos, you should keep reading this blog.
Don't Miss: Easily Recover Your Audio, Video Files from a Dead Computer
Method 2: Retrieve deleted photos from backup
There are several users who always create a backup of their important files and folders from their computer like business data, documents, important photos, videos etc. When any of the data like photos are deleted then one can get back those photos from backup without any issue.
But what when you don't have backup also? It seems everything is blank and what to do at that moment is not known
Method 3: Recover deleted photos using third party tool
When the above methods do not work for you then you should use any powerful recovery tool to rescue wiped away photos from computer. Photo Recovery Software is one of the powerful recovery tools that help you to recover and retrieve all your deleted photos from your computer or any other storage media and from any sort of data loss.
This easy to use software facilitates previewing of the photos before restoration and recovers the specific photos and images that you want to recover.  It helps you to recover all your lost, corrupted, missing, deleted and formatted photos or digital media contents like photos, videos, audio, and music files from your Windows system.
So without any worry, its time to Download Photo Recovery Software and get back all erased photos from your PC or laptop.
You might Also Be Interested In:
Steps to recover your deleted photos On Computer
Step 1 – Install "Photo Recovery" software and launch it on your computer. Click on "Recover Photo, Audio & Video" tab to recover photos, videos and audio files from any SD card, external USB drive or computer hard drive. Connect the media to your computer and then perform the process.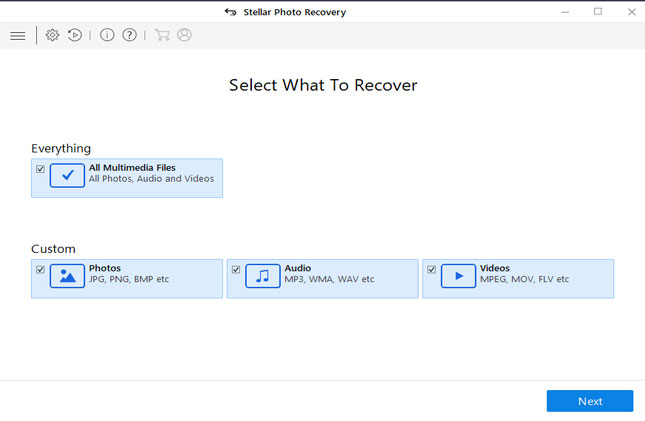 Step 2 – Select the drive from which you want to recover files. All the hard drive and external media will be shown in the list. Now select the desired drive to scan and then click on "Scan" button.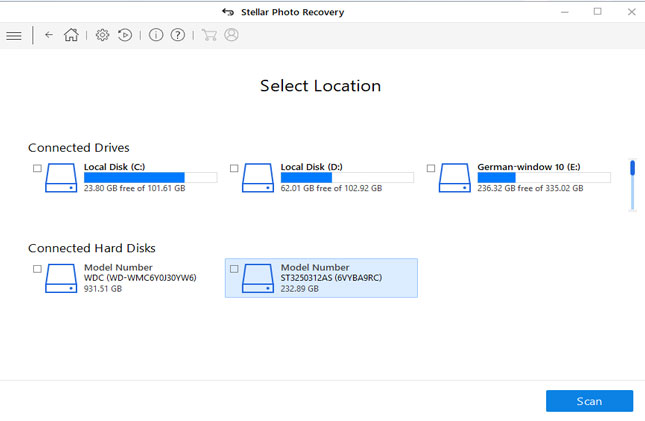 Step 3 – Once you click on "Scan" button the software will show that scanning is in progress. The software will search for all multimedia files from your selected drive or attached media.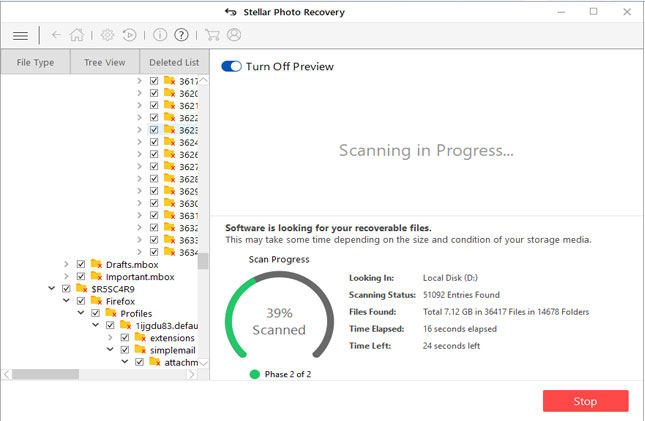 Step 4 – After scanning, all the files that are found in the selected volume, hard disk or other storage media devices are listed. You can now select the files to preview them and then you can click on "Recover" button to finally save them on your computer.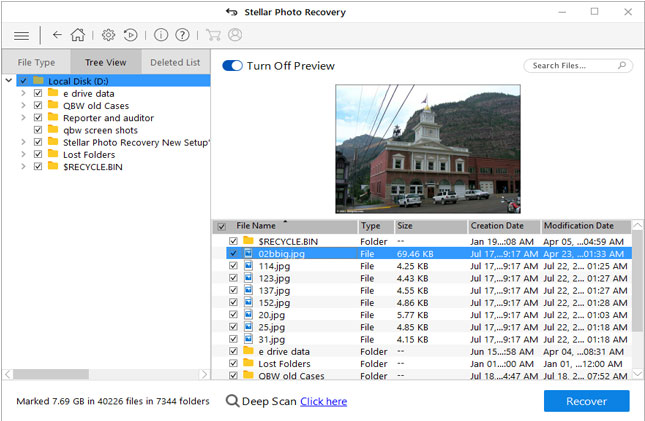 BONUS TIPS- How to avoid loss of photos on computer/other storage media
There are several ways or tips that suggests you to know how to avoid any kind of data loss situation. Here you will get few of the tips that I think would help you to prevent any data loss from any storage media.
Create a backup of all data– When you think that your data is important for you then you should immediately backup all of them in safe place so that you don't have worry later on after missing them. Several storage media are available like USB flash drive, Cloud, CD/DVD etc where all your important data can be stored safely.
Think several times before deleting– This is very important to follow because one single mistake and all files are gone forever. So before deleting any files, think twice and after that only delete those data or files.
Install an anti-virus program– Very important step in any kind of data storage place. You should download and install an anti-virus program on your computer so that no harmful virus cannot attack and files are kept safe
Conclusion
Photos and other data can get deleted from computer any time without your knowledge. Mostly, the photos are deleted manually but due to harmful virus attacks also there are possibility that all your data can get erased.
So its better to follow the tips mentioned in this blog and if still you face data loss problem on your PC and want them back then in this blog, I have mentioned best methods to deal with the situation.

Summary
Article Name
How To Recover Accidentally Deleted Photos from Computer!
Description
Looking to recover your missing/inaccessible photos from computer? Learn how to get back pictures and videos deleted accidentally from PC or laptop in easy simple steps.
Author
Publisher Name
Publisher Logo