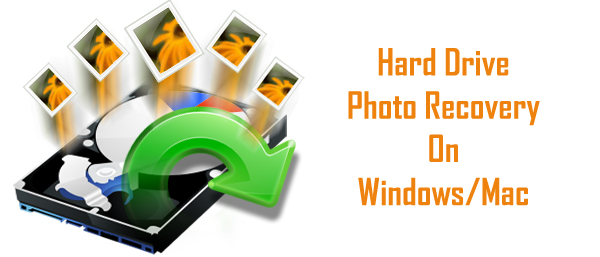 Efficiently Retrieves Pictures from Damaged, Corrupted, Inaccessible Hard Drive!!!
Summary – Have you come across situation where you are not able to access your hard drive? Your hard drive store lots of your favorite and memorable photos but due to hard drive corruption or damage you are not able to view those images. Well, don't worry!!! Try Digital Media Recovery Tool to restore your photos from damaged hard drive.
This recovery tool will help you to:
Beside photos, the software also recovers various video files format and audio files format
Support photo recovery from various hard drives such as Seagate, eSATA, Samsung, Hitachi, Toshiba, Thunderbolt, Firewire, SSD, etc
Restore images from hard drives, external HDD, memory cards, digital cameras, mobile devices, memory sticks, pen drive, USB flash drives and from other media storage devices
The software is available separately for both Windows and Mac users
Read-only program, 100% risk-free & user friendly interface
Rescue Pictures From Corrupted/Damaged Hard Drive Effectively



* Free version of the program only scans and previews recoverable objects.
It is the fact that anyone who uses a computer has encountered hard drive failure or damage. We store our family photos and other important file or document in hard drive but if we came to know that the precious files and photos are beyond our reach. You might have come across the problem of damaged hard drive? When it gets corrupt you fail to access your data although it does show as disk.
You might have encountered the below possible symptoms when your drives get corrupt:
Invalid media type reading drive.
Abort, Retry, Fail?
File system is displayed as "RAW".
Windows may ask if you want to format the drive by warning "disk not formatted. Do you want to format now?"
File names contain "weird" characters.
"Sector not found" messages.
When a drive fails to respond then the first thing that worries you is your important file and folders that is stored in it. How to get the data back from it?
How to recover data from the damaged hard drive?
Everyone has forgotten the cardinal rule of computing that all hard drives ultimately fail. Hmm so you didn't backup your data, did you? Of-course No! Everybody should learn a lesson once. It is always recommended to keep a backup but we never did it? Thus when data loss scenario comes we start looking for ways to recover the data.
Now no need to panic it will not help you to get back your lost photos from damaged hard drive.
Hard drive is a mechanical device that has several; moving parts. If any of the hard drive's mechanical parts fails then the whole drive fail. Generally it fails due to the heat crash. The data can totally or permanently get lost if the platters is affected but sometime the unaffected parts of platters can be recoverable so there are chances that you can recover the data. As long as the platters weren't damaged, the data still remains there.
If you find you dive to be damaged then you can perform below step. If you are running windows computer then the first thing you need to do is reboot your computer and go into basic input/output system (BIOS). Generally you do this by pressing the Delete key during the boot-up sequence. BIOS has the utility to automatically detects drives. Perform this and see if the drive shows up.  If you are unable to fix the issue then you need to take professional help.
To repair the drive you can send it to a specialist shop but remember one thing that your files can be restored by taking few hours of frustrating effort and might cost you a bomb to retrieve. So the best way to fix damaged hard drive and to recover the file from it with Hard Drive Photo Recovery software. It can easily recover files from cases of deleted, formatted and corrupted hard drive. By the help of this software you can get back all the deleted and lost data. If you have become the victim of hard drive crash then this software is best for you to get back all the data from damaged drive. It safely stored your lost photos that were once inaccessible and was a headache of your life.
Steps to recover photos from Damaged Hard Drive

Step 1 – Install "Photo Recovery" software and launch it on your computer. Click on "Recover Photo, Audio & Video" tab to recover photos, videos and audio files from any SD card, external USB drive or computer hard drive. Connect the media to your computer and then perform the process.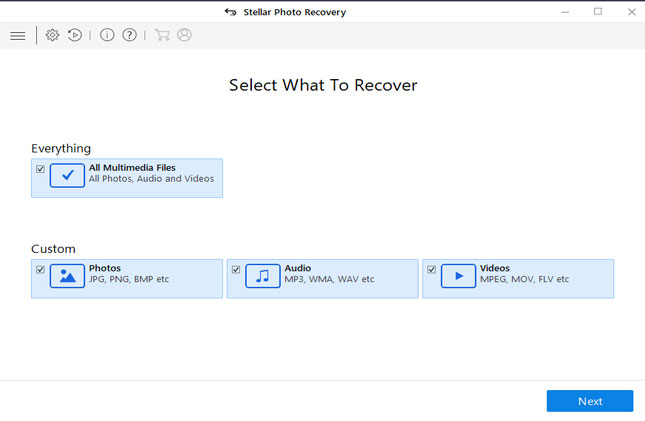 Step 2 – Select the drive from which you want to recover files. All the hard drive and external media will be shown in the list. Now select the desired drive to scan and then click on "Scan" button.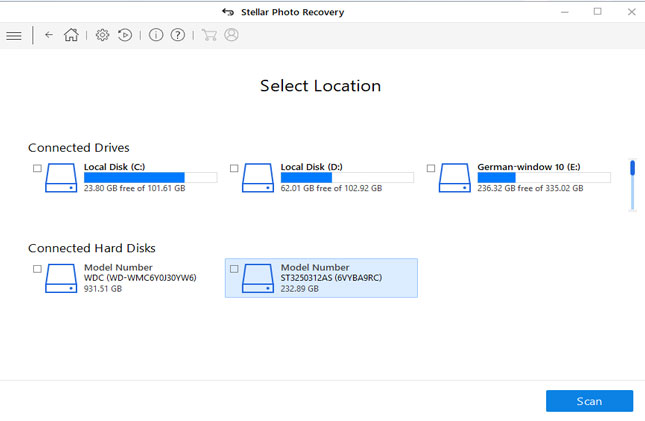 Step 3 – Once you click on "Scan" button the software will show that scanning is in progress. The software will search for all multimedia files from your selected drive or attached media.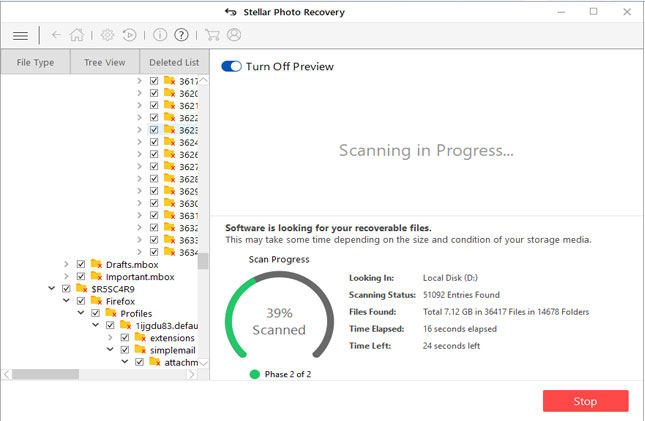 Step 4 – After scanning, all the files that are found in the selected volume, hard disk or other storage media devices are listed. You can now select the files to preview them and then you can click on "Recover" button to finally save them on your computer.