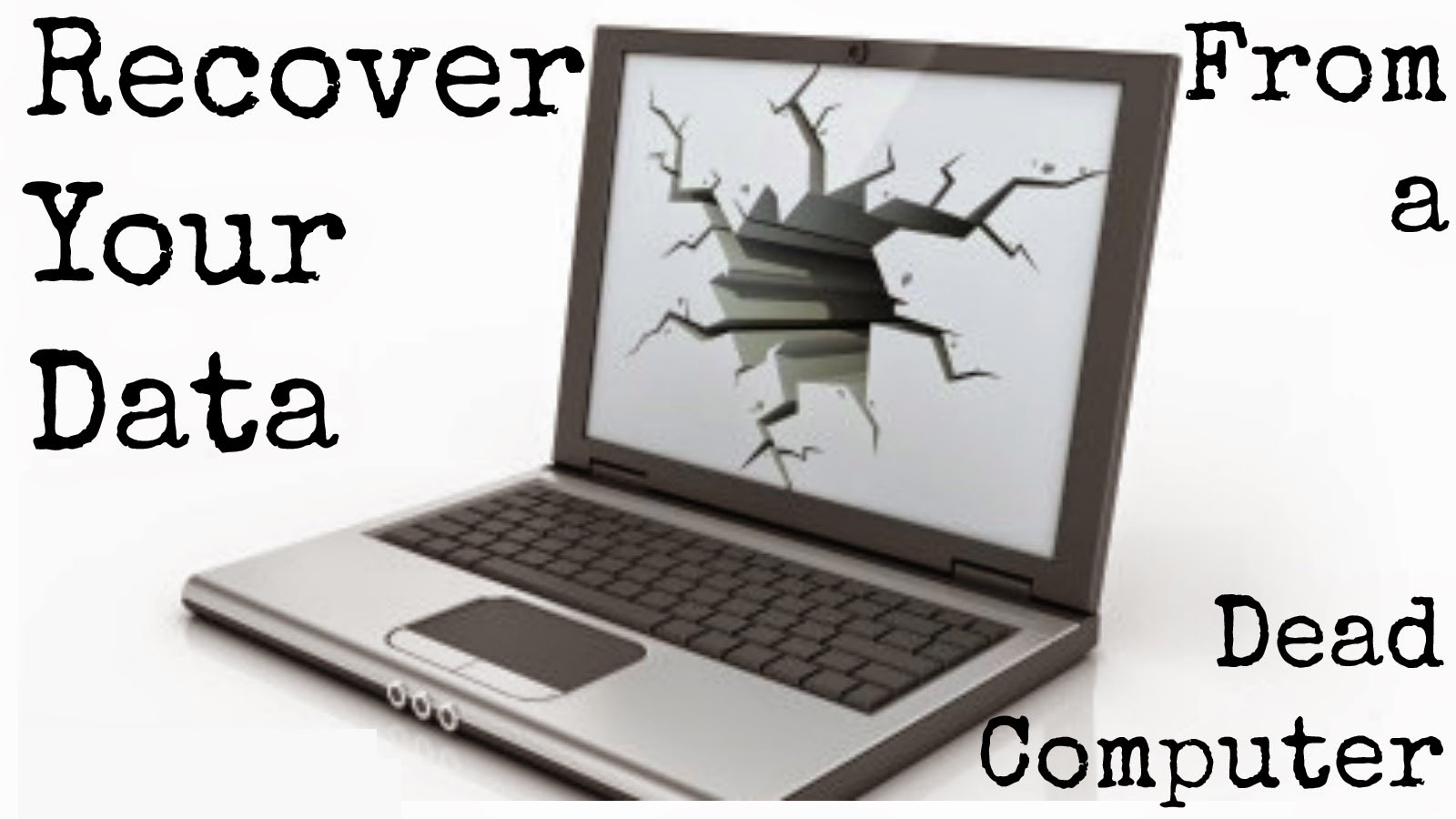 ReStore Photos, Videos & Audio Files from Dead or Damaged Computer in Easy Steps!!!
Summary – If you have lost or unable to access your crucial videos, audio and photos on your computer, but you want to restore those precious media files then you can potentially retrieve back your important videos, photos and audio files from your dead computer hard drive. For this you will need Digital Media Recovery Tool. It is designed to recover deleted media files from various data storage devices.
With the help of this recovery software, you can:
Effectively get back your lost, missing, inaccessible videos, audio and photo files from a dead computer
Retrieve video files format (AVI, MP4, 3GP, MOV, WMV, MKV, MTS, TS, HD videos, etc), photo file format (JPEG/JPG, PNG, TIFF, GIF, PSD, etc) and audio file format (MP3, M4A, AAC, AC3, MIDI, WAV, AMR, etc)
Also restore media file from various data storage devices like computer, laptop, media player devices, mobile devices, memory cards, digital cameras, memory sticks, USB drives, etc
The tool is compatible with Windows and Mac operating system
Read only program, 100% risk free & easy to use
Rescue Photos, Videos & Audio Files from Dead Computer Effectively



* Free version of the program only scans and previews recoverable objects.
Is your operating system dead? Your computer isn't booting. The issue can be with the Windows, or your computer's hardware is fried. Are your important data been trapped inside your malfunctioning computer? Do you want to recover them without losing your important data? The most important thing we want when our laptop or desktop computer is dead is to recover the important files like photos, videos, and other documents. Even if your operating system is not powered up, you can still perform the data recovery.
Did your laptop crash? Are you unable to boot it? It can be due to the issue with the operating system or computer's hardware faulty. No matter what are the reason behind it all we want is our important data trapped in it. How frustrating the situation can be when you're important project file or data is trapped in it and you urgently need it.
People think that if the there computer is crashed or died then the data contained in it is also dead. Well, it's not so the data is still in recoverable mode. Here you see few way to Recover Data From Dead Computer.
Use Windows Installation Disc or Linux Live CD: If your Windows installation is corrupt, then your computer is not dead. You can easily recover your files by booting from Windows installer disc or the Linux live CD.
Insert Windows installer disc or Linux live CD in your computer and lets it load if it starts booting the disc then you can connect USB flash or external hard drive and copy your files to the devices. Now you have easily recovered back the files.
It is quite simple… huh? But what if your computer doesn't boot Linux live CD or Windows installer disc? Then you can go with the second method as given below.
Use The Died Computer Hard Disk On Other Computer: If your computer doesn't boot Linux live CD or Windows installer disc then obviously it is the hardware issue then it can be that the motherboard, CPU, memory or other components are damaged. Well, your computer's hard drive is still working properly.
If this is the reason then you have to remove the hard disk and connect to another working computer.
Just follow the bellow steps to perform it.
Open computer and locate the hard drive
Disconnect the cables or unscrew it and pull out the hard disk. Note: Be careful don't screw your hard drive. Do it at your own risk.
After this connect your hard drive to another working computer. You can do this in 2 ways, either by inserting hard disk into working computer or connect hard disk as the external device,
Connect your hard disk as the external device,
Get hard drive disk enclosure: The enclosure let you place a computer's hard drive in it and turn out your laptop's hard drive in the external hard drive so that you can connect it to another computer via USB Port. Now copy your files to computer or other external devices.
If all the two methods fail to recover the data then the last option left with you is to use the third party professional tool. Digital Media Recovery Software can help you to recover all your data from a dead computer or laptop. This recovery software is ideal for recovering lost or deleted files.
Steps to Recover Data from a Dead Computer
Step 1 – Install "Photo Recovery" software and launch it on your computer. Click on "Recover Photo, Audio & Video" tab to recover photos, videos and audio files from any SD card, external USB drive or computer hard drive. Connect the media to your computer and then perform the process.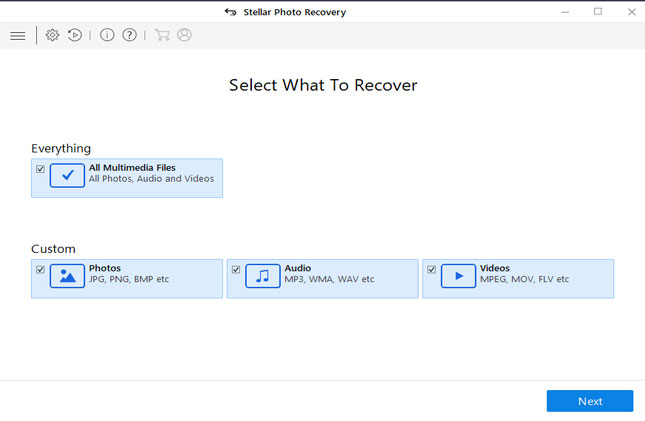 Step 2 – Select the drive from which you want to recover files. All the hard drive and external media will be shown in the list. Now select the desired drive to scan and then click on "Scan" button.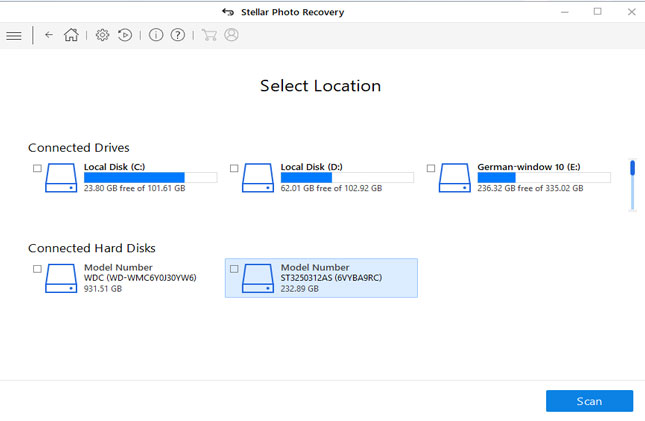 Step 3 – Once you click on "Scan" button the software will show that scanning is in progress. The software will search for all multimedia files from your selected drive or attached media.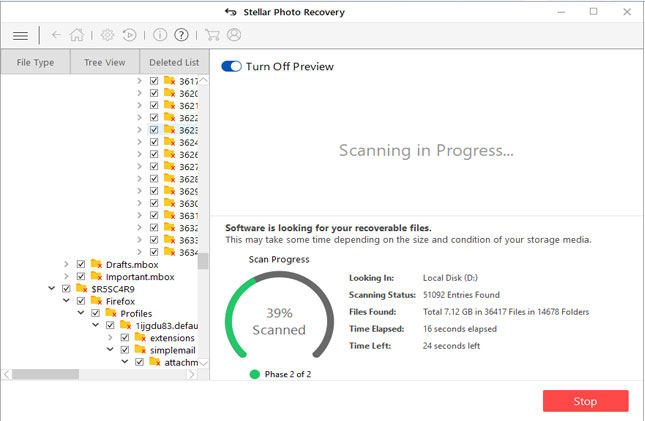 Step 4 – After scanning, all the files that are found in the selected volume, hard disk or other storage media devices are listed. You can now select the files to preview them and then you can click on "Recover" button to finally save them on your computer.