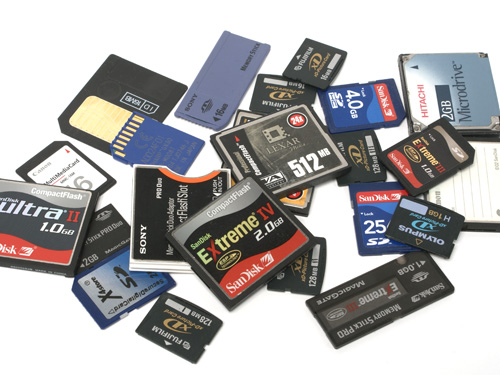 Nowadays memory card becomes very popular because it is able to store large amount of data, so that it is used in all the multimedia devices like digital camera, phones, tablets etc. All the users of Smartphone and camera are depends on the memory card to store their data, they are completely depends on the memory card. If once memory card gets corrupt or damaged then you cannot access the stored data. This scenario become much worst when the memory card gets permanently damaged and along with it your precious data will also gets damaged.
So it is important to take care of memory card, by preventing memory card from error one can protect their data and may also doesn't have to face any error.
Under this article some tips are given to protect your memory card from corruption, apply them and avoid any kind of card error.
1 – After buying a memory card format it as soon as possible
It is important to format memory card after buying it, media card comes preformatted but it is necessary to format it again and after it store all the data on it. Format the card from the camera itself avoid the formatting through computer. This is only form first time, after some time when formatting become necessary then you can use the computer system to format it.
2 – Always leave some space on your memory card
Don't packed your memory card with data, this can harm your memory card and make it full of errors. Always leave some extra space on your memory card. It is because media card needs some space to perform read and write option. If you fully occupy the card space then it will get unable to perform any task, so it is necessary to avoid filling card completely.
3 – Remove memory card safely from the computer/other devices
When you want to eject memory card form your camera or any other device then it is necessary to apply the safely removal method. If you eject memory card directly from any device then there is a chance of memory card corruption. So click on the "Safely removal" option and remove your card safely from computer, camera, phone and any other device.
4 – Always use "Format" option instead of deleting all data
The two options "Format" and "Delete all" is totally different form each other. Delete all option can only hide the data from memory card but if you want completely deletion of data from your card and make it fresh then you have to format your memory card. So it is clear that formatting is the good option instead of deleting all.
5 – Store your cards in a safe place
It's important to protect the contacts on your memory cards, because the smallest piece of dust can cause reading/writing problems and ultimately loss of photos. To protect them, always store them in the case they came with (or get some if they didn't come with a case), and don't leave them lying around on your desk.
6 – Remove memory card after turning off the device
Don't remove the media card when it is connected in the device that performing any task, this can make your memory card damaged and so that your data gets corrupt. If you want to remove memory card then first switch off the memory card and after it remove the data card.
7 – Always use a good quality card reader
Card readers provide fastest speed of data transferring from memory card to computer and vice versa. But a low quality of card reader or card reader with hardware issue can make your card corrupt. So always buy a good quality of card reader to protect your data.
8 – Avoid using devices having memory card in low battery
Using device in low battery situation can affect your card data, devices like Smartphone, tablets and the digital camera gets unable to perform any task in low battery. Let us consider a scenarios, if your digital camera display low battery warning and you ignore it and continuously capturing image then there is a chance that your captured images will get corrupt. So don't use devices when they are in low battery.
9 – Don't use the same card on multiple Devices
If you have a single memory card and using it on different devices then there is chance that card will get corrupt after some time. Always use a single media card for single device to increase the life of your memory card and protect the memory card data.
10 – Only use good quality memory cards
Now the most important thing, always use branded and reliable memory cards. There are many cheap and off branded memory cards are available on the market in low price but they are not good for your precious data. Try the reliable media card to prevent memory card corruption.
Tool Recommended by the professionals to Restore Data from Corrupted Memory Card
Data loss after memory card corruption is the most normal problem that happens with the almost camera users. But don't worry because there is still hope to recover images from your damaged or error showing memory card. Use a professionally recommended image recovery tool, this tool is able to restore videos, images, music and other data from your memory card without need of backup file.
You can restore your memory card data even without applying any technical knowledge. This tool is very simple to operate and recover your precious data, it swiftly scan the corrupt media card and display the recoverable data within few seconds and by simply clicking on the recover button you get back all of your precious media file. This tool is programmed very strongly so that a strong algorithm make it one of the strongest media recovery tool. So apply this recovery tool and get back all your precious information from card with ease and without backup file.