Planning to buy a new DSLR camera? Wait for a while because before buying it, you need to know what are the necessary things needed in that. Don't worry, you will learn how can choose your first DSLR camera that will meet all the requirements.
As you know, there are so many DSLR Cameras now available in the market and that's why it is very important that it must fulfill all your needs.  If you are feeling limited by what your point and shoot camera can do then there are plenty of options to go for a D-SLR camera. These are built made with advanced shooters features larger sensors, superior optics, faster performance and the versatility of replaceable lenses. The technology used for DSLR cameras is truly remarkable and if you want to take a professional looking photos then this camera is the right choice for you. Here are some important aspects discussed that will help you to consider when you're shopping for a digital SLR camera:
Make a list of requirements
 The very first thing you need to do is that make a list of requirements before you going to buy for DSLR cameras:
Consider the entire ecosystem of goodies such as body, lenses more than choosing the branded one.
Check is the camera is comfortable to handle and easily you can reach the controls.
Choose the camera that matches all features that you will need for a specific type of photography.
Check  all the basic features must be found in the DSLR camera.
Choose for the advance DSLR
A good DSLR will take you anywhere you want to go with your photography. Your camera must be always ready to advance with you just like your knowledge and understanding
The last thing you must be trying to do shifting of brands because in that you are wasting much of your money. Most of the potential photographers are often feeling confused when deciding between a Canon and Nikon; after all they are the largest selling brands in today's market.
Consider accessories as well
When buying a low price rate DSLR camera, it's important to remember that the camera body is only the beginning in the journey. You will need a couple of lenses, memory cards and a camera bag as the next investment. The DSLR camera features and accessories offer endless possibilities that will keep up with your own creative flair.
Go for comfort
Buy a comfortable gadget is very important thing like is the gadget fits in your hand and how easily you can reach its control is the vital factors. You will find that no brand coincide all the features if something is best in one then other thing is best in other one. As a matter of fact, you will find that in the cameras of same range, there will be striking similarities in their features regardless of the brand.
Finally the features that must be in
Beside of all theses above mentioned things you should also need to look close eyes over the basic features like:
Don't forget to look for the sensor size for better quality images.
As this will help you to shoot even without a tripod and still get decent quality images.
Check out the camera tendency that how many pictures it can click in a seconds. This is more important if you click photos in sports or nature photography.
It must include other photography specific features like, ISO range, light metering, shutter speed, focus points, auto focus etc.
Picking the right DSLR camera will need some patience and possibly several visits to the store.
 DSLR data recovery:
In most of the cases it is seen that if the memory card is not handled properly then it might get corrupted and all the photos and videos stored in it get completely inaccessible in that you look for the best suited tool that can recover all your lost or corrupted photos back. In that case you can use Digital Media Recovery software as it is the best software to recover the entire corrupted, deleted or inaccessible pictures. It is the fastest recovery tool to recover any type of audios, videos, images and many more others things. It can also recover files from other storage device like memory cards, USB drives, hard drives, Mac Volumes, digital multimedia players, etc.
emid

emid


* Free version of the program only scans and previews recoverable items.
STEPS TO RETRIEVE LOST/DELETED DATA FROM DIGITAL DATA
Step 1: Select Desired Location
Firstly, select the drive, external media or volume from which you want to recover deleted media files. After selecting, click on 'Scan'.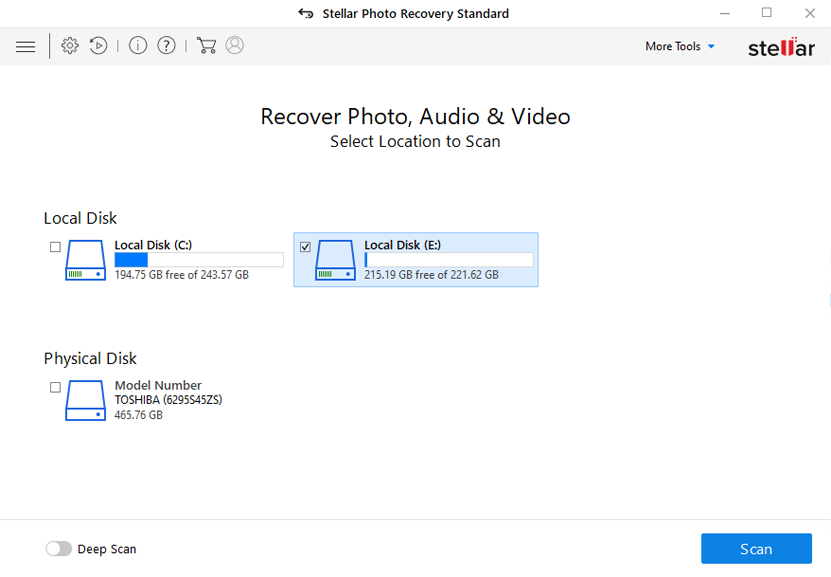 Step 2: Preview Recovered Media Files
Next, you can preview the recoverable media files after the scanning process is completed.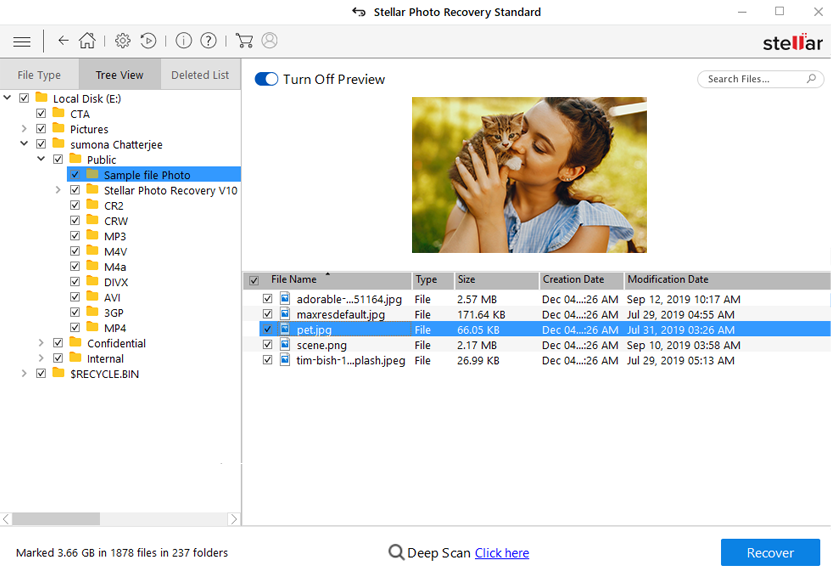 Step 3: Recover Media Files
Lastly, you can select the images, audio, video files you want to restore and click on 'Recover' option to save them at the location you want.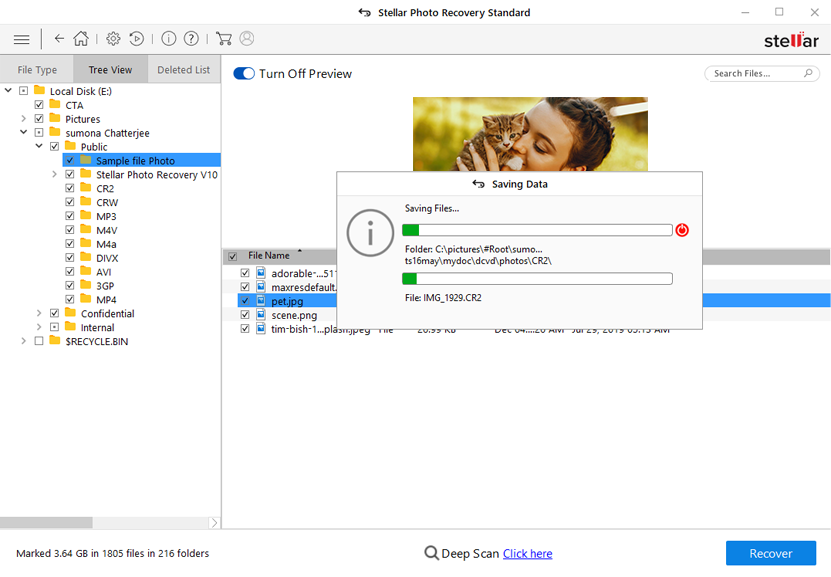 Alex is an expert technical writer with 7+ years of experience. His in-depth knowledge about data recovery and fascination to explore new DIY tools & technologies have helped many. Alex has a great interest in photography and loves to share photography tips and tricks with others.