Are you facing the problem that all your OGG files get lost or deleted? Then follow this article to recover it.
Well, losing data is very common and many of us had also faced this circumstance. But this is the annoying and bothering situation. Here in this blog, I am going to help you to recover lost OGG files with the reliable OGG File Recovery Tool. This is the best professional data recovery tool.
To recover OGG files , we recommend this tool:
This software will restore data from corrupted, formatted, encrypted storage media and works in all data loss situations. Now recover your lost and deleted data in 3 easy steps:
Download this Data Recovery Tool rated Excellent on Pcmag.com.
Select the storage media from which you want to restore the media files & click Scan.
Preview the recoverable files, select the items you want to recover and click Recover to save the files at desired location.
In the below section of this blog, you will get its user guide. But before that, I am going to discuss something more about an OGG file format.
So, let's get started…
Something About OGG File Format
OGG is a free multimedia container format developed by the Xiph.org foundation for competent file compressing and streaming. Xiph.org technology is an open free format for anyone to use. It is having a number of separate independent sources of codes for video and audio.
It has fully open OGG various codecs which includes a number of free media players, portable media players and GPS receivers from different manufacturers for commercial as well non-commercial.
Sometimes, OGG files might get accidentally deleted or lost. It can face by any of the users at least once in life. But it can be recovered by taking the help of the recovery tool. But before moving further know what are scenarios that cause .ogg file loss.
Reasons For Deletion Of OGG Files:
Unintentional Deletion: It may happen during deleting some of the unwanted files from the Windows system; you might unintentionally delete all your OGG files
Factory reset settings: The reliable option will let you big loss by deleting entire files when the user try to restore it to the default factory reset setting without having a valid backup
Due to the hardware and software malfunctioning– This is a very common reason of corruption if the hardware or software of your computer is damaged then it may also affect the hard drive of a computer
System file corruption: If the file system gets off Windows hard drive gets damaged or corrupted then the entire data become inaccessible and you are not able to access the files.
Due to virus attack- Virus or any computer malware infection may also infect the computer system and it's stored data so, it is necessary for you to apply for any strong and updated antivirus program   
Inappropriate device usage: Due to pulling out of the external drive abruptly from PC while moving or transferring files may remove the OGG files stored in it
If any of the above scenarios are faced by you that leads you to the loss of OGG files then don't worry, as you can easily recover it by making use of the Audio files Recovery software.
As the deletion of .ogg files from the Windows system does not remove the files permanently, though it can be recovered till the drive is not overwritten with new files. So, immediately stop using the drive from which the files are deleted or lost.
Now, below you can see the possible ways to restore deleted/lost OGG files from memory cards or some other storage devices.
How To Recover Deleted OGG File Formats?
OGG Files Recovery Software is the best professional software to recover the entire corrupted, deleted or inaccessible OGG files. It is the fastest recovery tool that restores any type of audio, video, images and many other things from digital cameras, camcorders, iPods, mobile phones and many other digital devices.
This software also recovers hidden media files from memory cards and many other storage devices including memory cards, USB drives, external hard drives, hard drives, Mac Volumes, digital multimedia players, etc.
With this effective tool, you can:
Recover other media files like MP3, MP4, MIDI, M4A, RA, AMR, etc
Restore music files and also the other media files like RAW pictures, video clips, photos.
Retrieve the missing music files from hard disk, memory stick, flash drive, iPod, FireWire, SSD and many other devices.
Get Back lost files from external storage as well as internal storage devices.
Compatible with both Windows/Mac OS
Rescue lost data from the external and internal storage
Read-only program, 100% risk-free & user-friendly interface
emid

emid


* Free version of the program only scans and previews recoverable items.
It is easy to use and you can use it just by following five simple steps without any technical support. It is a trusted software to recover deleted audio files from digital cameras.
Follow the below-given steps of this recovery tool to recover deleted OGG files from internal & external storage devices.
Step 1: Select Desired Location
Firstly, select the drive, external media or volume from which you want to recover deleted media files. After selecting, click on 'Scan'.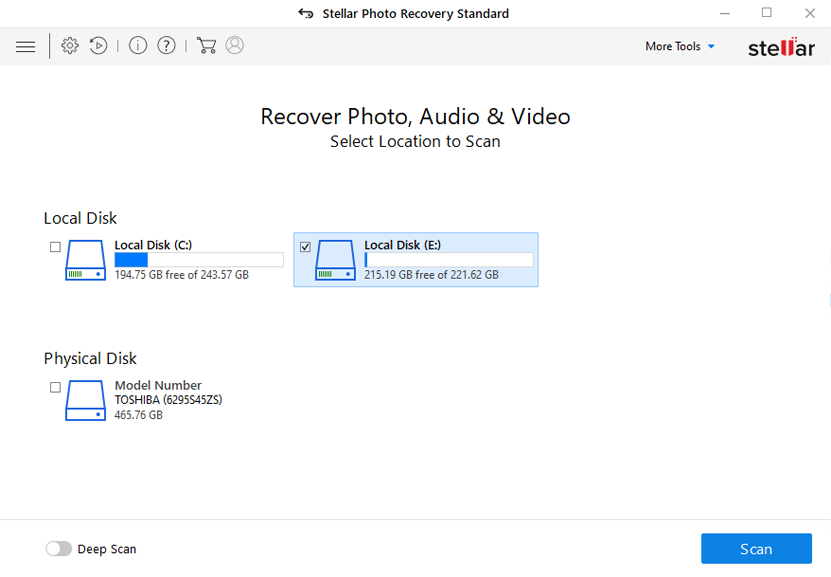 Step 2: Preview Recovered Media Files
Next, you can preview the recoverable media files after the scanning process is completed.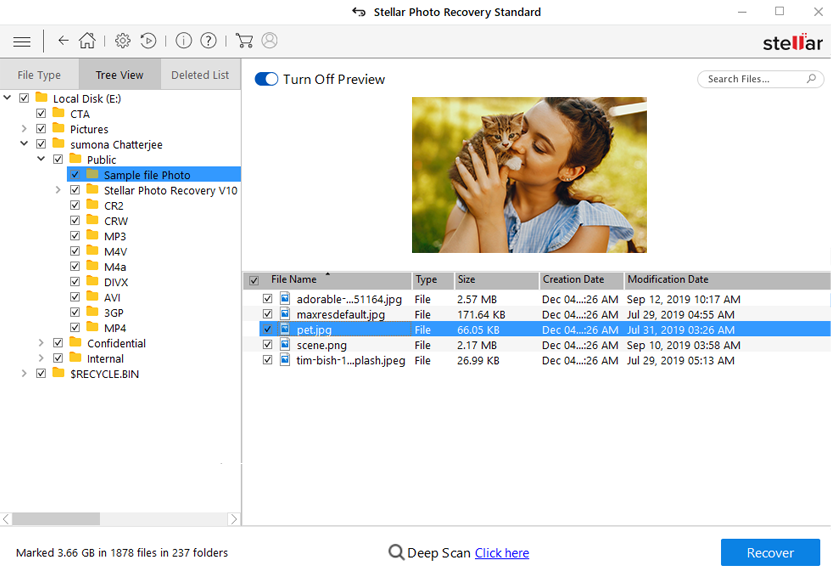 Step 3: Recover Media Files
Lastly, you can select the images, audio, video files you want to restore and click on 'Recover' option to save them at the location you want.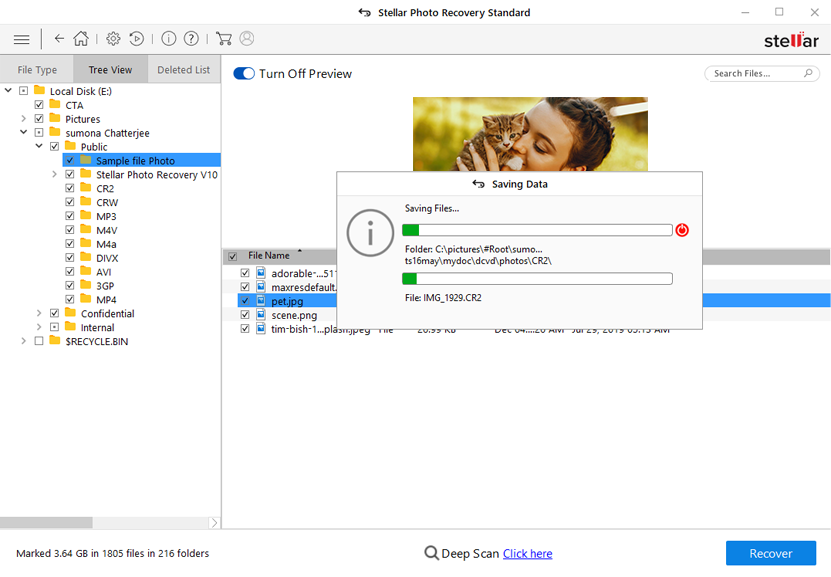 Other Alternatives To Retrieve Lost/Deleted OGG Files
Method #1: Reinstall The Driver
If your system does not recognize the storage device or MP3/MP4 player with OGG audio files, then try reinstalling the drivers on your PC. To do so, just follow the below steps:
Firstly, right-click on My Computer/This PC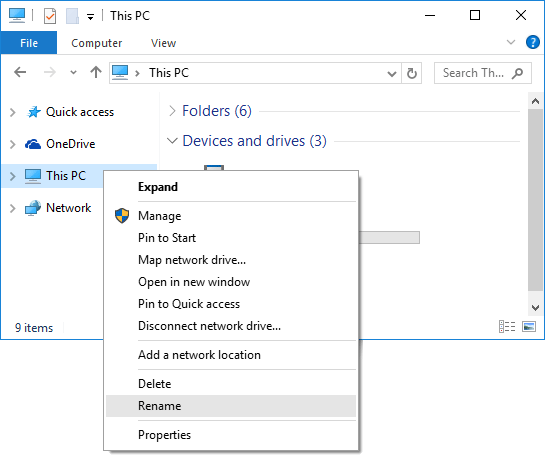 Next, go to Manage and then Device Manager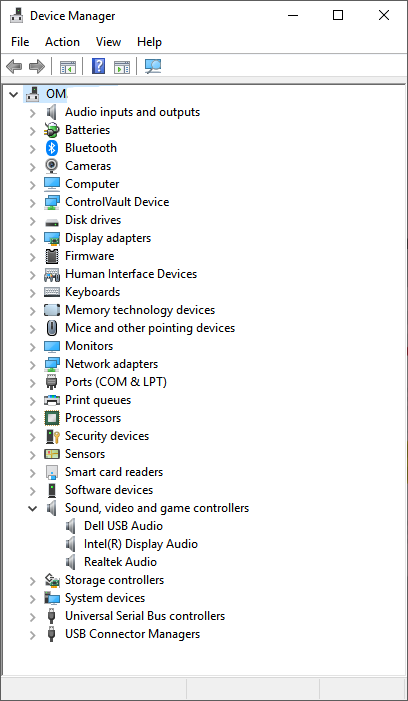 After that, double-click on the Disk Drives from the showing list
Then, right-click on the name of your removable drive.
Simply click the Uninstall and press OK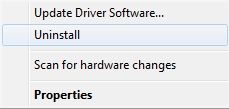 Now, restart your system and you will see a message Installing device driver software
Finally, connect the media with your system to access the OGG files
If this solution won't work, then try the next one.
Method #2: Retrieve Deleted OGG File Through Backup Option
Well, no matter whatever the reason behind the deletion of audio, video or any other file formats is, if you have a backup then, you can easily restore those deleted files via a backup folder.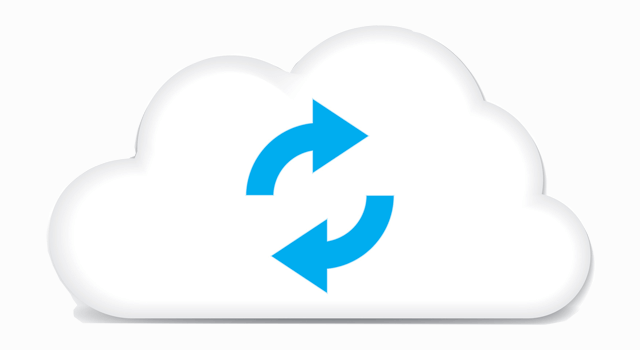 Hence, it's always suggested that you should keep a valid backup of your essential files on a regular basis.
If you don't have a backup of your data, then try the next solution to recover deleted OGG files with ease.
Method #3: Run The Chkdsk Command To Perform OGG File Recovery
To restore deleted OGG audio files, you can run the CHKDSK command prompt. To do so, you need to follow the below-mentioned steps:
First of all, go to the Windows Start option
Then, type the cmd in the Search box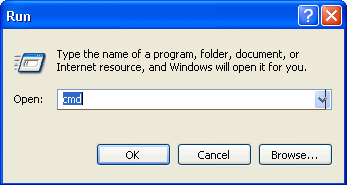 Next, right-click on cmd and select the Run as Administrator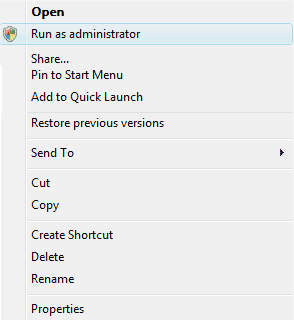 Now, the command prompt opens, then type chkdsk < OGG file drive letter>:/f (e.g., chkdsk E: /f) and hit Enter

After finishing the above steps, simply restart your system
Final Thoughts
Well, there are several reasons for the OGG file deletion. But after reading this blog, I hope, the above-mentioned solutions to you will surely be going to help you out to get back missing OGG files from Digital Devices.
Hence, without wasting time simply make use of the OGG File Recovery Software, you can easily recover OGG files or other audio, video and image file formats with ease.
I hope you liked this article.
Thanks for reading this blog…
Alex is an expert technical writer with 7+ years of experience. His in-depth knowledge about data recovery and fascination to explore new DIY tools & technologies have helped many. Alex has a great interest in photography and loves to share photography tips and tricks with others.