Not only photographers but most of us are also used to capture our valuable memories with Nikon digital camera. Though, at times the pictures stored within the camera might get corrupted because of unexpected reasons. Therefore in this article, we are going to specify the root causes of the NEF image corruption & put forward towards 6 NEF repair solutions to fix corrupted Nikon NEF images.
You can repair corrupted NEF files by opening the file in another image viewer, by downloading the Microsoft camera codec pack r by using the Nikon NEF Photo Repair Tool.
To repair NEF files, we recommend this tool:
This software will repair grainy, distorted, pixelated, blurry, greyed-out images and restores your prized memories effeciently. Now repair your corrupt or damaged photos in 3 easy steps:
Download this Photo Repair Tool rated Great on Pcmag.com.
Click Add File to add the photo you want to repair.
Select Repair to start the repair process and save the repaired image on the desired location after the repair is done.
But before I dig into the fixes to repair corrupted NEF files, let's take a look at the practical scenario actually inspired me to write a blog on this topic.
Practical Scenario
Hi all,

About a year ago I managed to damage or corrupt two RAW files… beats me how I did it, but it happened.
I just gave up after trying various software, and what put me off is the amount of very dodgy looking software.
I want to give it another shot trying to fix these NEF files, but was hoping some of you may have tried some software that worked for you, before I end up installing dodgy software.
And I can't remember what I shot with those two files … they might be completely worthless.
Has anyone got an idea?
What Is Nikon NEF File Format?
Nikon Electronic Format (NEF) is developed by the Nikon Inc that mainly used to shoot RAW images with all Nikon digital cameras. They are non-processed photos with high-quality information captured by the camera sensors. Well, it also used to contain more info as compared to TIFF, JPEG or other image file formats.
Apart from this, .nef files can also damage or corrupt due to unknown reasons, as like other image file formats. Due to this, you can get different types of error messages while opening the NEF images. So, below I have listed some of the common errors that encounter due to NEF file corruption.
Reasons Behind The Corruption Of NEF File Format
NEF image file corruption takes place because of various causes, and which makes the image file inaccessible. So, the most common causes of the corruption of the NEF file format are listed below:
Due to the Viruses/Malware infection on the image file or storage device.
Corrupted or broken header of NEF image file format.
Mistyped the image file name
The Master Boot Record or Master Boot Table of the Windows system is broken.
Due to Outdated drivers
The storage device or media like pen drive, USB drive, hard drive, SD card, memory card, etc., has bad sectors
When you face such types of NEF file corruption issues, the first thing that comes to your mind that how to fix corrupted NEF images? What is the possible solution? Don't panic, now you can get the effective solutions on how to repair NEF files, by using those fixes you can make your .nef file accessible.
How To Fix Corrupted Nikon NEF Images?
Well, I have already mentioned that using Nikon NEF File Repair Tool, you will be easily able to fix corrupted Nikon NEF images. So, just feel free to use this tool without any hassle.
I am saying so because this tool has several features that I have already mentioned above. This tool is easy to use and completely trustworthy.
Not only Nikon raw images can be repaired but you can also repair other camera's raw images as well which includes Canon, Fujifilm, Kodak, Panasonic, and more.
Repairs all raw file formats
Apart from fixing NEF image files, you can also repair other image formats like CRW, DNG, CR2, TIFF, PNG, GIF,
Preview the repaired files and save them in your preferred folder
Completely trusted and available at an affordable price
100% safe and secure.



* Free version of this program only previews repaired photos.
So, here are the steps to know how to fix corrupted Nikon NEF images……
Step 1: Download, install and launch Photo Repair Tool on your computer. Click on 'Add File' to repair corrupt/damaged image files.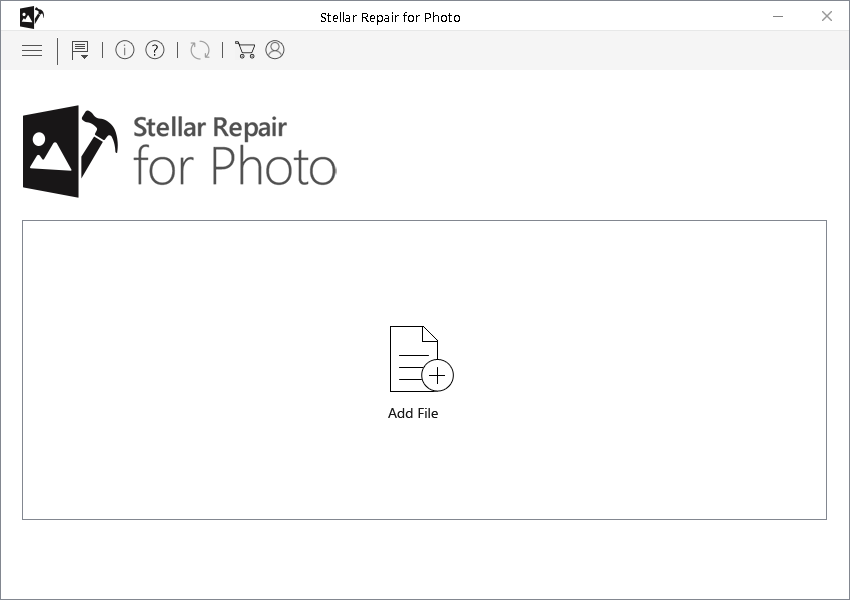 Step 2: You can then select the files for repairing. Next, click on 'Repair' to begin the repairing process.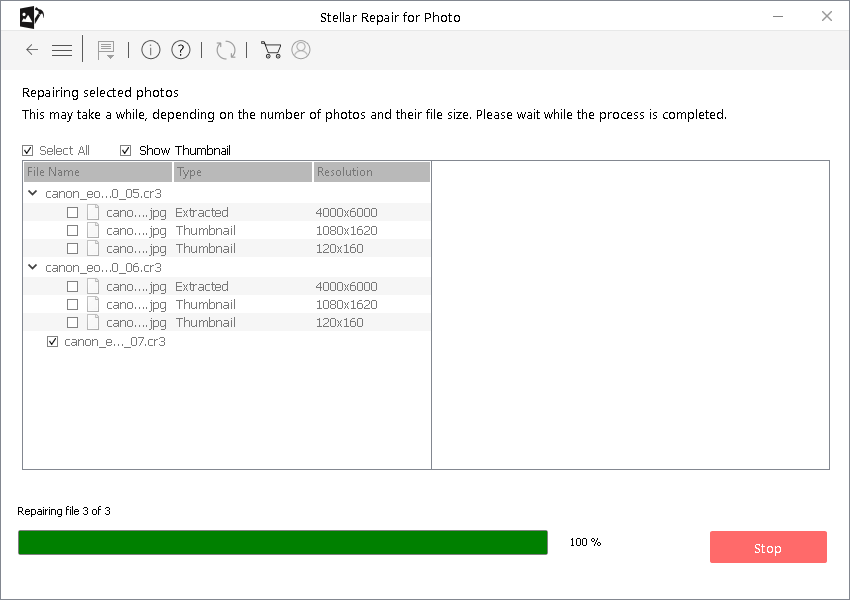 Step 3: Finally, click on 'Save' button to preview and save repaired images on your desired location on the computer.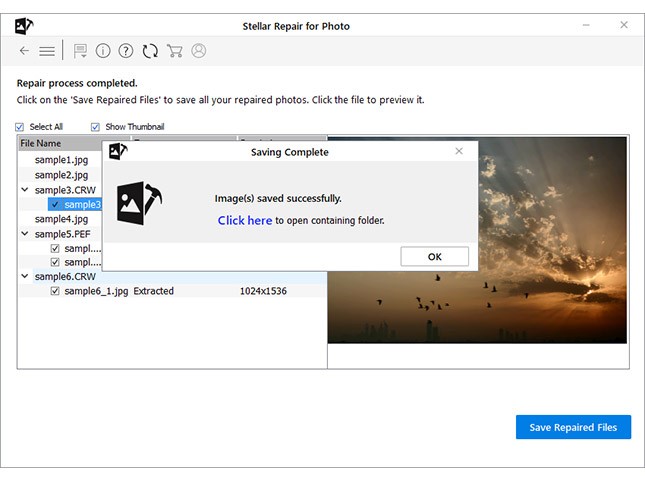 Other Fixes To Resolve Corrupted Nikon NEF Images
Solution 1: NEF Repair Using The CHKDSK 
The chkdsk command is one of the easy solutions to fix corrupted Nikon NEF images. By trying the command prompt, you can scan for bad sectors, and after scanning for bad sectors then, you can easily repair the errors in your storage media.
To do so, follow the steps to repair NEF files with CHKDSK command:
In Windows, go to the Start menu and type CMD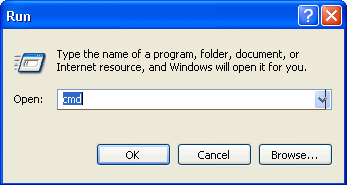 After that right-click on the Command Prompt
Then, make click on Run as administrator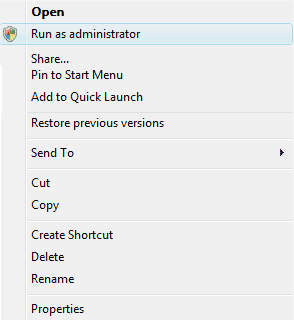 Next, log in as Administrator
Once CMD launches, then type: chkdsk C: /f command
After finishing the process, then restart your PC.
Solution 2: Open The NEF files In Another Image Viewer
If the first method won't work, then you can try this method to repair NEF files easily. If your Nikon images are not opening in the one program, then try to open them in some another like, Nikon ViewNX, IrfanView, Gimp, and more.
Solution 3: Download The Microsoft Camera Codec Pack
This is another solution to fix corrupted Nikon NEF images with ease. To see all types of image file formats that are stored in your camera, simply you need to download a camera codec pack that offer by Microsoft. By doing so, you can easily resolve your file corruption issue and able to view all images on your system without any trouble.
Solution 4: Convert NEF File To Another Image File Format
Getting an error message that "Not able to open the NEF file in Photoshop" while opening the NEF image files is common. To resolve corrupted Nikon NEF file format, you require to convert your .nef file to another file format by using an online converter tool. Ensure that using a program to open the NEF files must be updated.
In case, if you are getting an error, 'Unable to open NEF file in Photoshop 'again, then convert it to DNG file format by trying an online image file converter.
Solution 5: Reduce Noise In The Nikon Pictures With Image Editors
Generally, noise and other distortions in the images on the Nikon camera can be easily fixed with an image editor supported RAW files. The Gimp, Adobe Photoshop Elements 11, DxO Optics Pro and Lightroom are some of the image editors supporting software. Though, these image editing software is unable to repair corruption that takes place due to the SD card errors or disk error problems.
Some Common Errors Encountered While Opening The NEF Files
Some of the errors that occur due to the NEF image file corruption and so, you are not able to access the photos. A few errors are stated below which are showing while opening the files:
"NEF Sudden End-of-File Error"
"Not able to open the NEF file in Photoshop"
"Unrecognizable image file format"
"Memory card error"
"No Picture Preview"
"Disk drive is broken and inaccessible"
Is Your NEF Photo Corrupt? Here's How You Can Avoid It
Some of the tips to avoid further Nikon .nef image file corruption are listed below. Just follow them one by one to prevent your NEF files from corruption in the future.
Store/save your pictures in the various physical locations.
Make sure that the image viewer is compatible with the system.
Always let your system to finish the task properly.
Eject/ Insert the storage media correctly.
Make sure that the system has a consistent power supply.
Try to download the good image repair tool.
Regularly scan your PC with a good antivirus software.
Never try to work on the original image files.
Frequently Asked Questions:
Why Can't My Computer Open NEF Files Photoshop?
Well, if you are using Adobe Photoshop to open your .nef pictures on PC but unable to do so then it means you are using the outdated version of the Photoshop. All you need to do is to install the most recent version of Photoshop that supports Camera Raw photos.
Can You Recover Corrupted RAW Files?
The best and effective way that can be used to recover corrupted RAW files is the Photo Recovery Tool. It has ability to recover deleted corrupted, lost and even inaccessible photos without any backup.
Are NEF Files Better Than JPEG?
We cannot say that NEF file is better than JPG/JPEG file format. Because NEF format doesn't use the lossy compression whereas JPEG file are using lossy compression. Besides, JPEG format is a commonly used format but NEF format is using rarely as the file is so bigger to store & it takes longer in order to process on the PC.
Can You Edit NEF Files?
Yes, of course, you can edit the NEF files by using different editing software for NEF like Adobe Lightroom, Capture NX-D, PaintShop Pro, etc. Using these NEF editing programs will improve the quality of the RAW photos without any trouble.
How Do I Convert NEF Files To JPEG For Free?
In order to convert the NEF files to JPEG for free by following the below steps:
On your Windows PC, browse for Convertio (online and free converter tool).
Tap & open the tool then upload your NEF file that you need to convert.
Choose the output file as JPEG/JPG then tap Convert option
Once the image is converted successfully.
Download the .jpg image.
Final Words
After reading the complete article, now you've got a clear idea of how to fix corrupted NEF files using Nikon NEF File Repair Tool. Whatever the reason behind the NEF image corruption is, you can easily resolve them by own without any trouble.
In this post, I have discussed the NEF image file format, common errors, causes of the image file corruption and tips to prevent data loss. I have also provided effective solutions to solve the problem of how to fix damaged NEF files manually.
Apart from this, if you have found that your NEF files are deleted unexpectedly while fixing this issue, then you can easily recover Nikon NEF photos through a backup option with ease.
That's all…

Taposhi is an expert technical writer with 5+ years of experience. Her in-depth knowledge about data recovery and fascination to explore new DIY tools & technologies have helped many. She has a great interest in photography and loves to share photography tips and tricks with others.