Getting an error while playing a video can be irritating. Generally, error messages that occur with an error code are tough to understand. One such error is video can't be played – the video format not supported Windows 10 (0xc00d5212). Well, if you are the one who is facing this error then do not worry. I am saying so because this post contains the great information on how to fix error code 0xc00d5212 when playing video both manually and automatically.
To fix error code 0xc00d5212 when playing video, we recommend this tool:
This software will repair flickery, stuttery, jerky, unplayable videos and supports all popular video formats. Now repair your corrupt and broken videos in 3 easy steps:
Download this Video Repair Tool rated Great on Pcmag.com.
Click Add File to add the video you want to repair.
Select Repair to start the repair process and save the repaired video on the desired location after the repair is done.
So, before I proceed further, let's know what is error code 0xc00d5212?
What Is Error Code 0xc00d5212?
The error code 0xc00d5212 is the common error that has been reported by the users when playing videos on their Windows system. However, if you've updated your Windows OS recently then it is possible that you will face an error code 0xc00d5212: can't play videos on Windows 10/8/7.
The cryptic code 0xc00d5212 pops up to alert you about the issue when you try to open a video file (say .AVI, .MKV, or .MOV) in "Movies & TV" or "Windows Media Player" app on your Windows 10 computer. It can pop up on other apps as well. The following dialog box shows the exact message: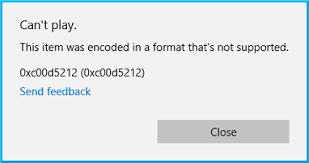 But, when it comes to 'fix can't play error. This item was encoded in a format not supported 0xc00d5212 (0xc00d5212)', you can try the fixes mentioned in the below section of this blog.
Best & Professional Video Repair Tool To Fix Error Code 0xc00d5212 (Automatically)
Well, if any issue or error takes place in the video file because of any unknown reason then, you can simply try Video Repair Tool. This software has the capability to fix error code 0xc00d5212 or other video file problems.
Do you know why I am recommending this tool? This is because with the help of this tool, you can:
Successfully resolve any error or issue in the video files
Repair corrupted, damaged, broken or inaccessible video files
Easily fixes videos that are virus-infected
Allows you to preview the repaired video files
Completed trustworthy and 100% safe & secure
The steps available to repair error code 0xc00d5212: can't play videos on Windows 10/8/7 are so easy that you don't even need any technical knowledge.
The best part about this tool is that it is available for both; Windows as well as Mac respectively. It means that if you're using Windows PC then you can go for the Windows version or if you're using Mac PC then you can go for Mac version.



* Free version of this program only previews repaired videos.
So, without wasting any time, you've to just download, install & try the steps of this tool to fix the error code 0xc00d5212 while playing video files in no time. Below you will get its user guide…
Steps To Repair Error Code 0xc00d5212: Can't Play Videos
Step 1: Download, install and launch Video Repair software on your system. Click on 'Add Files' to add corrupted video files.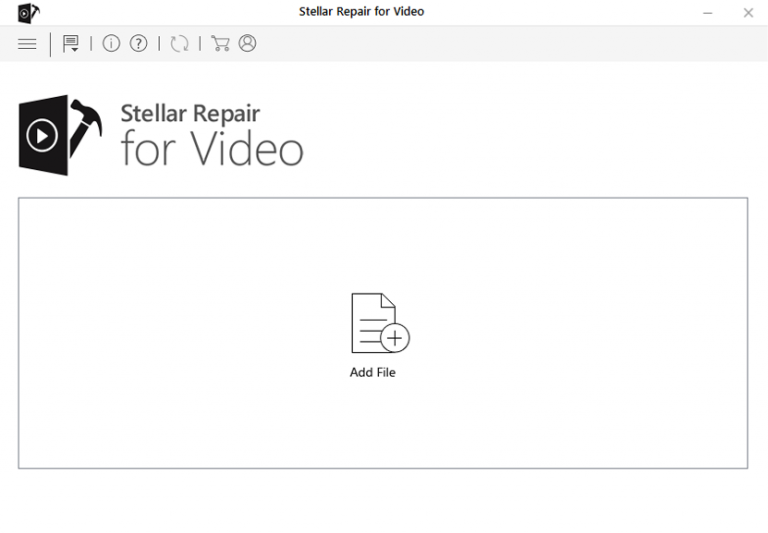 Step 2: Click on 'Repair' button to begin the repairing process. This start repairing your added video files one by one.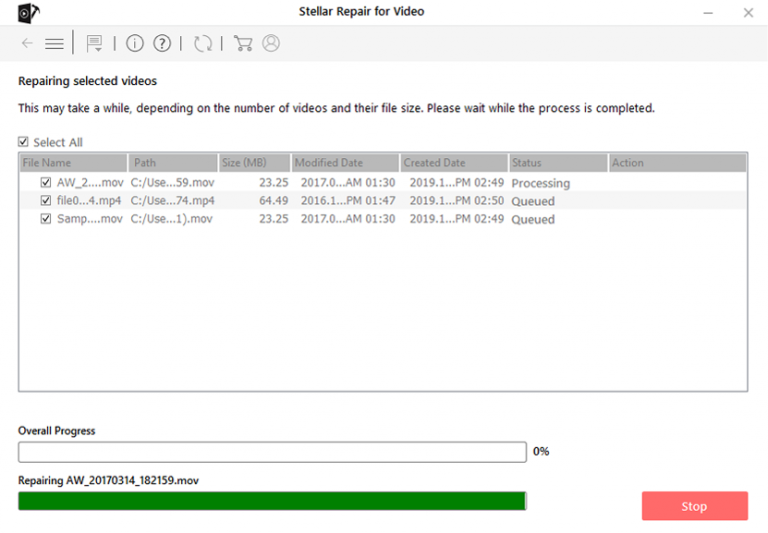 Step 3: You can click on 'Preview', in order to preview the repaired video file within the software and click on 'Save Repaired Files' button to save the repaired videos at desired location.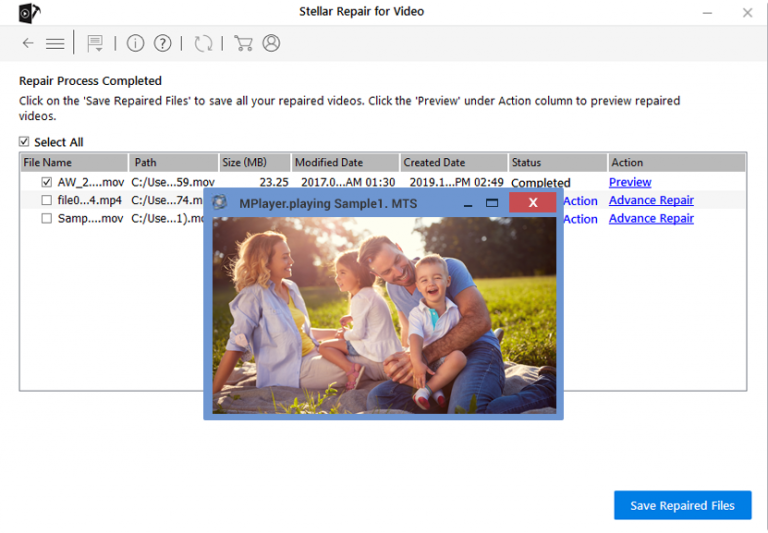 How Do I Fix Error Code 0xc00d5212? (Manually)
Solution #1: Fix Error Code 0xc00d5212 with VLC Media Player
VLC Player is an effective method to resolve video format not supported Windows 10 issue. This is because the VLC media player is capable to support more codecs & file formats than WMP (Windows Media Player). So, simply install and follow these steps of VLC to play your video smoothly:
First of all, start the VLC Player, and then go to the Media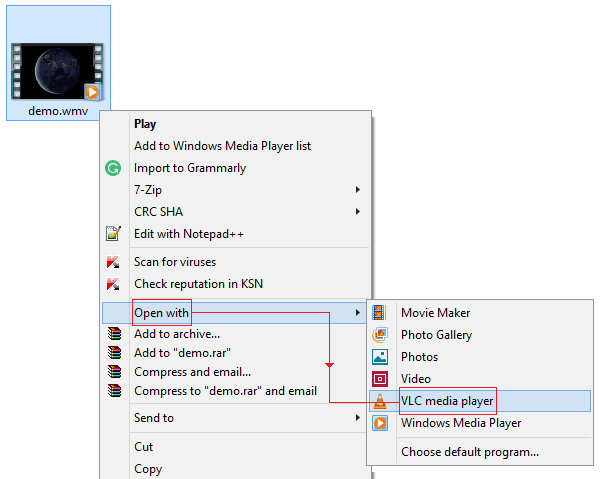 Choose the option Convert or Save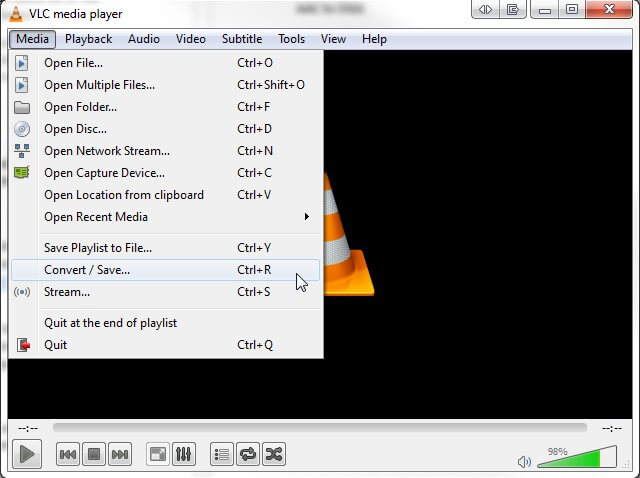 Now, add input files or streams which you want to be transcoded, after that you've to press the Convert or Save option again.
And in that Convert window which appears, you've to provide your file name for the destination file
Next, simply choose the desired input/Codecs from the profile list.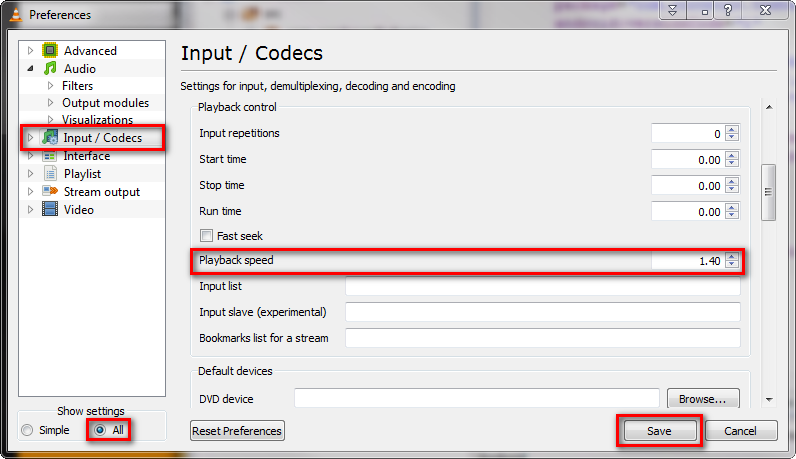 Then, press the "Edit Selected Profile" to check or edit a profile settings
After that, you've to press on the Start option.
If this solution won't work, then you can try the next way.
Solution #2: Updating Display Drivers
If there is any compatibility problem for display driver on Windows 10 then an error code 0xc00d5212 might occur. So, in that case, you have to follow these steps to update display drivers to solve this issue:
Firstly, press the Win + R keys together and then type msc and hit the Enter to open a Device Manager
Next, find Display adapter device and expand the driver icon
Then, right-click on driver icon, choose the Update driver software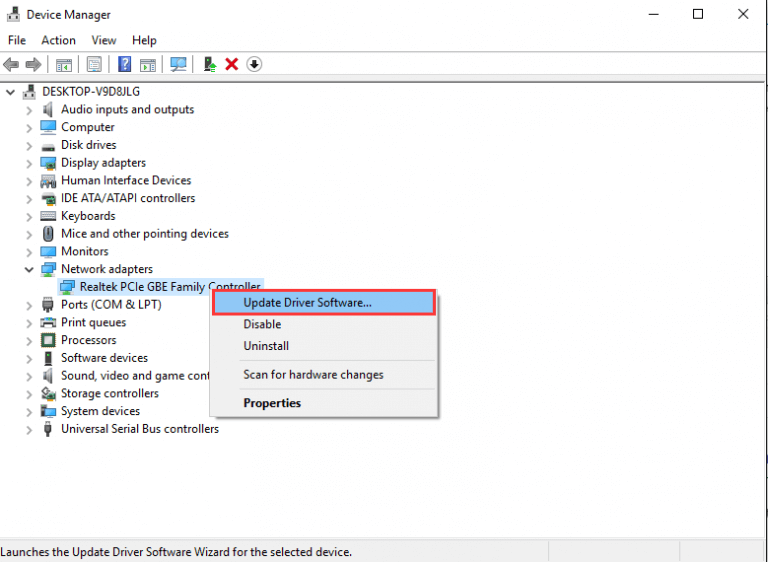 Now, choose the Browse my computer for a driver software
In this step, click on Let me pick from a list of device drivers
Choose the option driver according to your device model and installed
Finally, restart the PC and see if an error is fixed.
Solution #3: Install the Missing Codec
The error code 0xc00d5212 might be because of one or more supporting codecs which aren't installed on the system.
Hence, you've to install the compatible codecs for that video file format. But, if you wish to download the codecs automatically for WMP (Windows media player) then follow these steps:
First of all, go to the Tools and then Options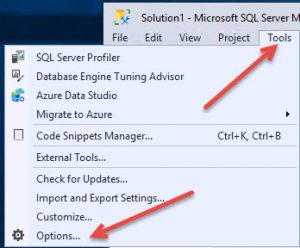 After that go to Player in the Windows Media Player.
Next, you've to choose Download codecs automatically checkbox
Now, click there if you're prompted to install the codec.
To know more about the codecs – Click this Microsoft's website.
Solution #4: Update the Windows OS
Well, to update the Windows operating system, you need to simply try the below instructions:
Initially, press the Windows+ I keys to open the Windows
Next, click on the "Update & Security."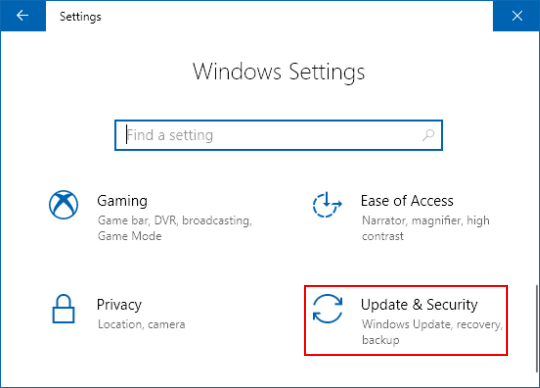 In the Window Update section, you have to click the "Check for updates".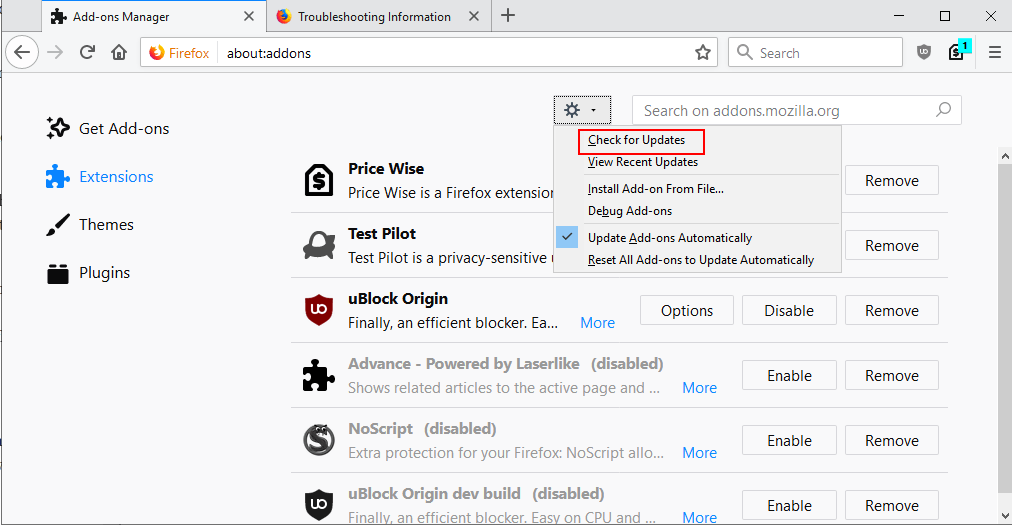 After update is successfully installed, "Windows Media Player" and "Movies & TV" problem may no longer exist.
Now, restart the computer when prompted.
Then, check the video file on any media player. This troubleshooting way will definitely fix the error.
Solution #5: Perform the System Restore
To fix error code 0xc00d5212 when playing video, you can also perform the system restore. So, just try the below steps to solve this error:
Step 1: First, login to the computer as an administrator.
Step 2: Then, click the Windows key and then type the "system restore."
Step 3: Next, press the Enter to choose the Create a restore point.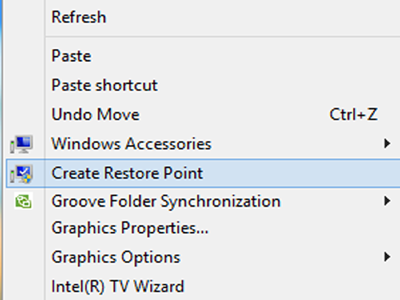 Step 4: After that, open the "System Protection" tab and click the System Restore.
Step 5: Now, click on Next, and then choose restore point.
Step 6: At this step, confirm disks to restore and then click the Next.
Step 7: Lastly, confirm the restore point and then click on Finish. Restart your PC
After finishing the steps, open your video again to make it run properly.
Solution #6: Uninstall the Multiple Audio Codecs
For this, you need to follow the below steps:
Press Windows key, then type the "device manager" and hit Enter
Now, double-click on the Sound, video and game controllers. You need to right-click on 3rd party audio device.
Under Uninstall Device dialog box, you have to choose the "Delete the driver software for this device" checkbox.
Next click the Uninstall. Then, restart your PC.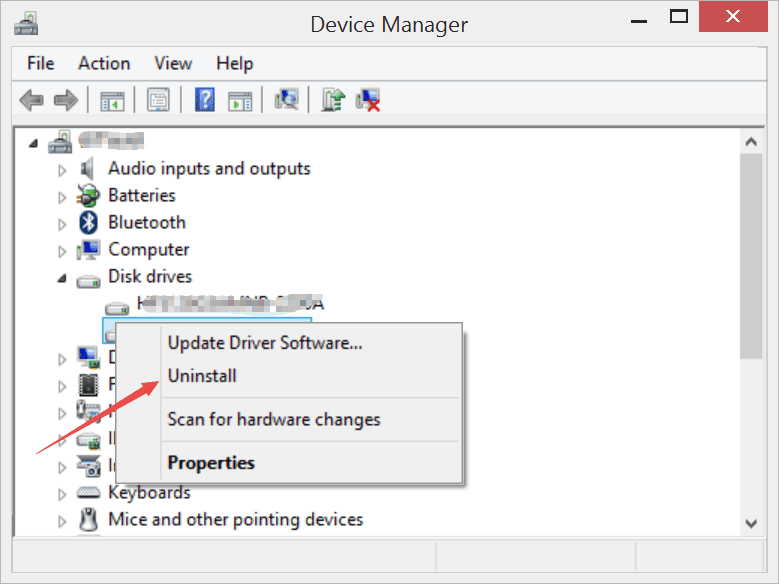 After this, try playing your video by using Movie & TV and then check whether it works or not.
Solution #7: Correct the Registries
Well, changing the registries on your own may be dangerous as the whole system depends on these registries. So, it is suggested to try the professional software that can do this work for you.
When it comes to PCs, it is all about taking things safely. Hence, the professional registry fixer tool can scan the PC for registry entries and corrupt system files. This can take a minute and you'll be shown the list of stuff that requires to be fixed. Resolve them all immediately.
Solution #8: Changing the Video Format
If you are getting an error "can't play. This item was encoded in a format not supported 0xc00d5212 (0xc00d5212)" then try to convert you video file format. So, you can convert the video format to another format that will play on (WMP) Windows Media Player without any trouble.
To do so, make use of a safe & secure online converter tool to convert your video files by following these steps:
Start the conversion tool
Select the video which is refusing to play from "Choose Files" option
Then, from the drops down menu, select the right format or "preset" resolution that goes with that of your VDU
Now, select "Start conversion" button to start the process
After that, save your converted video files via clicking the "Download"
Why Does An Error Code 0xc00d5212 When Playing Video Occur?
Below I have mentioned the most common causes due to which the error code 0xc00d5212 could occur:
Old display adapters can result in the video playback error.
A corrupt codec that restricts the deployed media player to play a video.
Corrupt entries in Windows 10 system files that can cause misconfiguration.
Incorrect installation, uninstallation, or settings of an app that hamper its workings.
Recovery after virus, spyware, or adware attack that corrupted the video file.
An incompatible file format that is not supported in the media player.
Improper shutdown of your computer that resulted in the system file corruption.
How to Avoid 0xc00d5212 Error Code?
By following the below precautions you can avoid the 0xc00d5212 error:
Although converting videos to different formats is necessary sometimes, it is not advisable to make this habitual. This is because using different online converters only exposes your videos to corruption either from the converter tool or from the process itself.
Always clear your system of virus with an updated antivirus program.
Before you make any changes to your important video files, make sure you create a back-up of all the files.
Ensure you don't play video files on media players that are not supported.
Time to Verdict
Facing an error code 0xc00d5212 when playing video is very common. But I hope after going through the above sections of this blog, you might have noticed how to fix error code 0XC00D5212 – can't play videos on Windows 10.
Some reasons lead to throwing error code 0XC00D5212 but there is no need to worry. I am saying because with the help of the above solutions you will be easily able to fix error code 0xc00d5212 when playing video.
If nothing works, then simply download Video Repair tool and try out this video repair software to resolve missing codec 0xc00d5212 MKV file with ease.
That's it…

Taposhi is an expert technical writer with 5+ years of experience. Her in-depth knowledge about data recovery and fascination to explore new DIY tools & technologies have helped many. She has a great interest in photography and loves to share photography tips and tricks with others.