Hey…I am damn sure that if you have visited a webpage then you must be definitely want to know how to fix damaged or corrupted JPEG files. Well, if you have come to this page for such intention then let me make it very clear that you will not get disappointed here.
Here, in this blog, you will get complete information related to JPEG files, what are its causes of corruption or damage, and of course how to repair corrupted JPEG files.
So, before I proceed to provide best JPEG photo repair solutions to fix corrupted JPEG files, let's know something more about the JPEG image file format.

To repair JPEG file, we recommend this tool:
This software will repair grainy, distorted, pixelated, blurry, greyed-out images and restores your prized memories effeciently. Now repair your corrupt or damaged photos in 3 easy steps:
Download this Photo Repair Tool rated Great on Pcmag.com.
Click Add File to add the photo you want to repair.
Select Repair to start the repair process and save the repaired image on the desired location after the repair is done.
What Are JPEG Files?
JPEG, abbreviated as 'Joint Photographic Experts Group', is a standard image file format that contains lossy and compresses image files. The best thing about the JPEG image is that the quality of the image doesn't get affected even after reducing the file size.
This is the only reason why JPEG image files are most widely used in all fields and devices such as PCs, smartphones, tabs, and more. The sharing of JPEG files is so quick and easy that you don't have to bother much. Several images can be saved in very small storage space.
You must watch this YouTube video to know how to fix corrupted JPEG files.
How To Repair & Recover Corrupt or Broken JPG/JPEG Files
Solution #1: Repair Corrupted JPEG Images Using Photo Repair Tool
Well, in order to know how to fix damaged JPEG files, I have already mentioned that using JPEG File Repair Tool, you will be easily able to do so.
This repair tool will not only help you to repair corrupted JPEG files but also repair other image file formats as well. With the help of this best JPEG repair software, you will be able to:
Repair corrupted, damaged, inaccessible, or errors like an invalid JPEG image
Apart from fixing JPEG image files, you can also repair other image formats like CRW, DNG, CR2, TIFF, PNG, GIF, NEF, etc
Completely trusted and available at an affordable price
Preview the repaired files and save them in your preferred folder
100% safe and secure to use
The best thing about this tool is that this JPEG repair tool is compatible with both the OS; Windows and Mac.



* Free version of this program only previews repaired photos.
You can try this tool with ease because the steps are so easy to understand and apply that you don't even need any technical knowledge.
Now, let's look at the steps to repair damaged photos…
Step 1: Download, install and launch Photo Repair Tool on your computer. Click on 'Add File' to repair corrupt/damaged image files.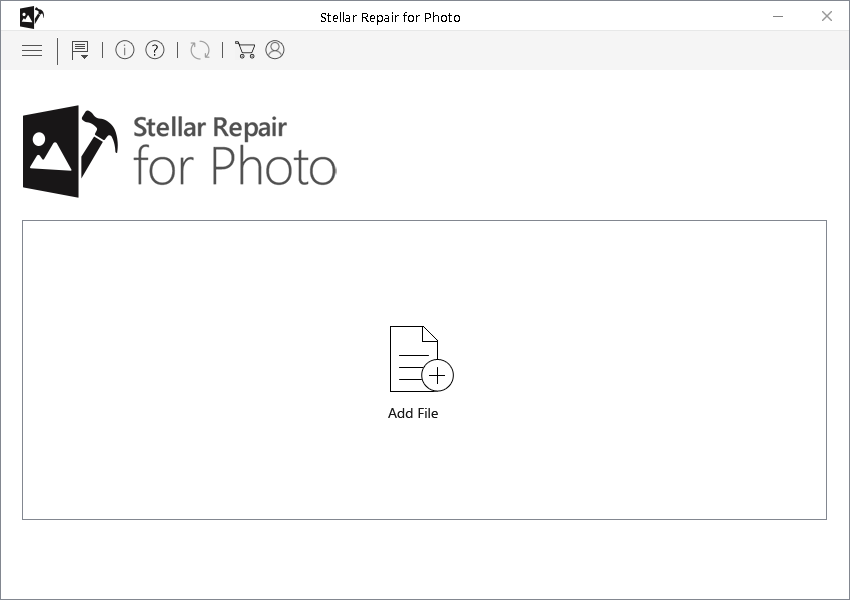 Step 2: You can then select the files for repairing. Next, click on 'Repair' to begin the repairing process.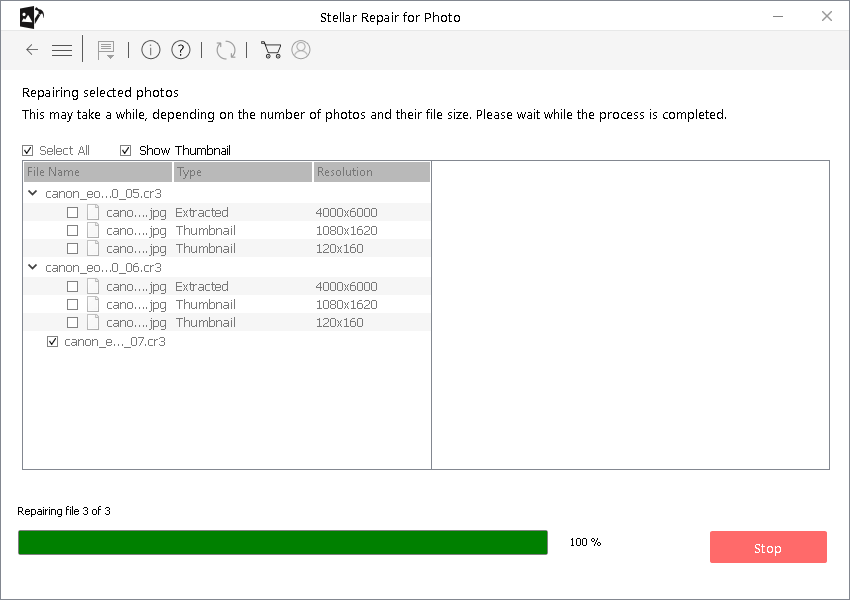 Step 3: Finally, click on 'Save' button to preview and save repaired images on your desired location on the computer.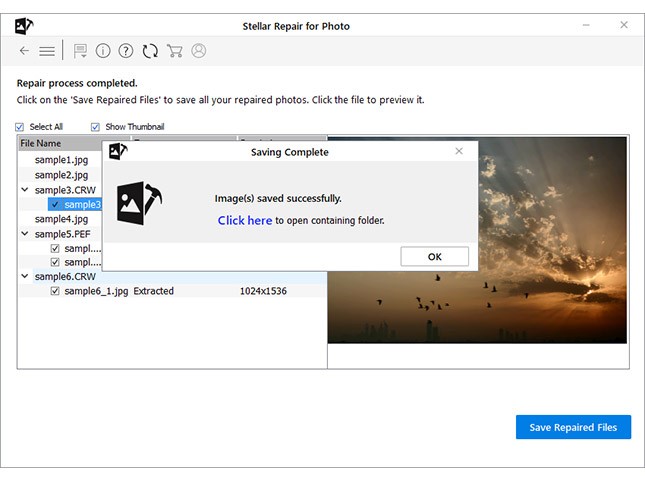 Solution #2: Run CHKDSK Scan To Fix Corrupted JPEG Files
You can try to perform the CHKDSK command and access the JPEF file. This command helps you know how to fix JPEG error that causes due to bad sectors on the storage devices. So, to fix this error, follow the steps below:
Make sure that you connect the storage device that contains JPEG images to your computer.
Next, you need to type 'command' in the Windows Search box.
After this, you have to click on Command prompt and then simply type CHKDSK (drive letter) /r in the Command Window.

Lastly, after the above steps are done, you can restart your computer and try to access the JPEG files.
Solution #3: Use Command Prompt To Repair Damaged JPEF Files
You can also try this option to fix corrupted JPEG files in an easy way. So, to do so, you need to follow the steps below:
You can get the command prompt' Window by simply typing 'cmd' in the search box and then hit the Windows + R keys at the same time. After doing so, a new pop-up will display on the desktop.
Next, type 'SFC/scannow' in the box and then hit Enter key. By doing so, the system will scan completely including where your JPEG images are stored.
You will be asked to restart the computer if any corrupted files will be found.
After you restart the computer, you will find that the system has the ability to repair damaged photos. You will be then easily able to open and access the JPEG/JPG image files without any interruptions.
Solution #4: Use Windows's Inbuilt Error Checking Tool
Another solution you can try to know how to repair JPEG files is to use the inbuilt error checking tool in the Windows PC. To do so, you need to follow the steps:
First of all, go to the option 'File Explorer' and then right-click on the connected storage media where your corrupted JPEG files are saved.
Next, you have to click on the option 'Properties' and then go to 'Tools' and then click on the option 'Check'.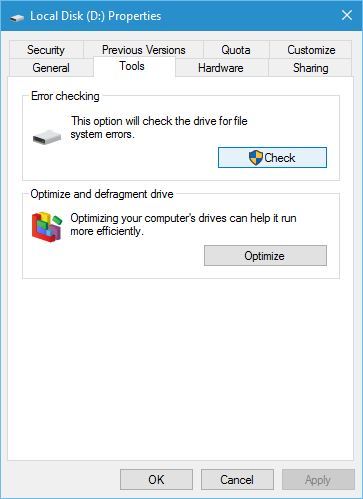 After then, make sure that you click on 'Scan Now' option. If this finds any error in the device, it will try to fix it automatically. You will be then asked to restart the system to view the fixed JPEG images.
Solution #5: Rename The JPEG Image Files
Another best and the easiest solution you can try to repair corrupted JPEG files is to rename the file without changing the file extension. You can simply save the image with a new name and then try to access it again.
Solution #6: Convert JPEG File To Another Format
Sometimes it happens that the inaccessible JPEG/JPG files open correctly in the different image file formats. In that case, you can simply convert JPEG files to other file formats using any free online image converter tool.
Solution #7: Open Corrupt JPEG Image In Paint
Another possible solution you can consider once to fix corrupted JPEG files is to open the corrupt JPEG file in Paint on the system. If the image opens fine then it is clear that your JPEG image is not corrupted. In that case, you can then rename the JPEG/JPG file and then save and try to view it again.
Solution #8: Restore JPEG File From Backup
When a data loss scenario takes place, backup is the best bet. Yes, you can easily recover the previous corrected JPEG image from your backup folder that is present on your cloud storage or external hard drive.
Solution #9: Download The JPEG File Again
Most of the time it happens that the image file is not completely downloaded due to which your JPEG becomes corrupted. In this case, you can again download the image from the source and then open it.
Solution #10: Repair The Image Editor
The image editing software such as Lightroom, Picasa, and Photoshop can be used to solve minor corruption in the JPEG/JPG files. However, opening your JPEG files using these programs can help you to easily repair corrupted JPEG files Android.
Solution #11: Repair JPEG File Using Hex Editor
A Hex Editor is a program that shows raw data of a file in the form of alphanumeric and hexadecimal values. Hence, you can simply edit them to repair broken JPEG files. If your data is lost in a file for example showing zero bytes (as in the above screenshot), your JPEG can't be fixed at all. This way is complicated and more apt for technical users who have the knowledge of bits & bytes. Some commonly used Hex Editor tools are Hex Workshop, HxD, Neo, and Cygnus.
Why Are My JPEG Files Corrupted?
Below, you will get to know why JPEG becomes corrupted so that you need to repair corrupt JPEG files:
The corrupted or broken header of JPEG files
JPEG files throw JPEG invalid image error
Taking JPEG pictures on digital devices with low battery
Any kind of change done in the JPEG file extension
When the storage media is infected with a virus, you are unable to access the JPEG anymore
Due to incomplete scan of JPEG files, JPEG files may become corrupted
If your image is saved in an SD card with a bad sector then it can corrupt your JPEG image file, in that case, you need to recover data from SD card with bad sectors.
When the device shows a 'not enough memory' message and still pictures are taken then they can become corrupted or damaged.
Can Corrupted JPEG Files Be Fixed?
Well definitely YES, corrupted JPEG files can be fixed using some effective ways. One of the best options you can try is to download and install JPEG Photo Repair Tool and follow the steps as directed.
This is the best option because it will definitely work after just trying three to four steps. Also, you can try other alternatives as well that are discussed somewhere in the below section.
How Do I Open A Corrupt JPG File?
You can once try to open a JPEG file in Paint when your JPEG file is corrupted. It is an inbuilt program available in Windows PC.
To do so, you have to first press the Windows key and then type 'Paint' and then click 'Paint'. Next, you have to go to File option and then click 'Open'. Now, simply navigate to the location on the hard drive where your corrupted file has been stored. You can then select the Image and then click Open option. If the image opens correctly in Paint then it is possible that your image is not corrupted. Now, just save the file and try to open it in another program.
How Can I Repair Corrupted JPEG Files For Free?
When JPEG files get corrupted, you are not allowed to access your JPEG file anymore. In that case, you can try several manual ways which I have already mentioned in this blog. So, you can try all the solutions mentioned in the above section of this blog, they will definitely help you repair corrupt JPEG files.
Time To Conclude
When you find that your JPEG file has corrupted or became damaged then there are several solutions to repair corrupted JPEG files that you can try. One of the quick JPEG photo repair solutions is to use JPEG Repair Tool. This is the easiest and fastest way to fix corrupted JPEG files.
However, apart from this, you can also try other manual solutions that I have mentioned above to repair broken JPEG files. Also, if you ever find that your JPEG file has been deleted without your consent and want it back then you can recover JPEF files using the backup option.
So, make sure that you always take regular backup of your important files, no matter which storage media you are using.
I hope this blog will be helpful to you.

Taposhi is an expert technical writer with 5+ years of experience. Her in-depth knowledge about data recovery and fascination to explore new DIY tools & technologies have helped many. She has a great interest in photography and loves to share photography tips and tricks with others.