It happens numerous times that due to some unexpected reasons you are not able to watch a saved VOB video. It is one of the major issues which almost every user might have come across at any instance of their life. However, videos might get corrupted due to any specific error. In such a situation, previously stored videos cannot be accessed further. After this, you will have to repair VOB video files by trying some effective VOB video repair solutions. 
Well, need not worry today in this blog, I am going to discuss the best possible ways on how to repair VOB files with ease.
To repair VOB files, we recommend this tool:
This software will repair flickery, stuttery, jerky, unplayable videos and supports all popular video formats. Now repair your corrupt and broken videos in 3 easy steps:
Download this Video Repair Tool rated Great on Pcmag.com.
Click Add File to add the video you want to repair.
Select Repair to start the repair process and save the repaired video on the desired location after the repair is done.
But before I proceed further in detail, let's know something more about VOB file format…
What Is A VOB File?
A VOB (DVD Video Object) file is a movie file from the DVD disc, usually stored in the TS VIDEO folder at the root of DVD. It contains a majority of the data stored like audio, video, DVD menus, subtitles and some other navigation contents on the disc.
VOB video files are mainly formatted as an MPEG-2 system streams and can open by several video programs.
This file can be opened on a computer by playing it with most modern media players. For example, VLC Media Player and Windows Media Player 12 or higher play VOB files.
How To Repair VOB Video Files Using Best Video Repair Tool?
The VOB File Repair Tool is the best repair solution to fix corrupt VOB file easily. It is the professional recommended way to easily repair VOB video files.
This software allows you to troubleshoot corrupted, damaged or inaccessible video files from different storage media like memory cards, SD cards, flash drives, hard drives, and others.
This video repair tool has several features which are outstanding, some of them are:
Repairs VOB videos that have become corrupted, damaged, broken or inaccessible.
Also, fixes virus-infected VOB video files
Apart from VOB, it also resolves other video file formats like MP4, M4V, MOV, WMV, FLV, MKV, F4V, AVCHD, AVI,etc
Offers preview option before you finally get the repaired file in your preferred folder
100% safe and secure to use
It is easy to use and is available in different versions of Windows and Mac OS X. This ensures the guaranteed repair of video files and is an effective solution to bring the corrupted files into the working format.



* Free version of this program only previews repaired videos.
So, just feel free to use this software and follow the below steps to repair corrupt VOB video files.…..
Step 1: Download, install and launch Video Repair software on your system. Click on 'Add Files' to add corrupted video files.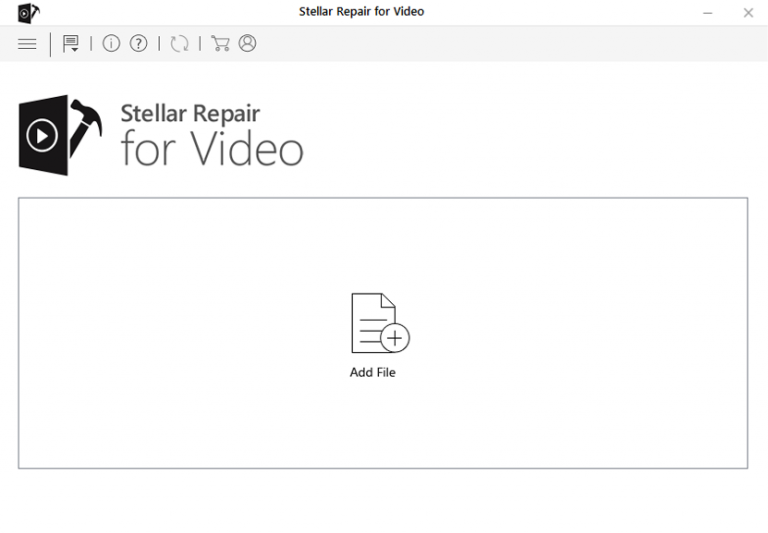 Step 2: Click on 'Repair' button to begin the repairing process. This start repairing your added video files one by one.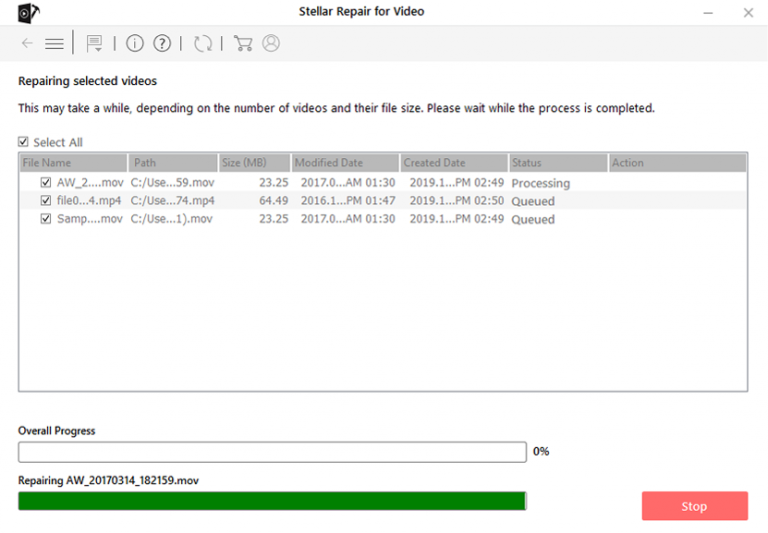 Step 3: You can click on 'Preview', in order to preview the repaired video file within the software and click on 'Save Repaired Files' button to save the repaired videos at desired location.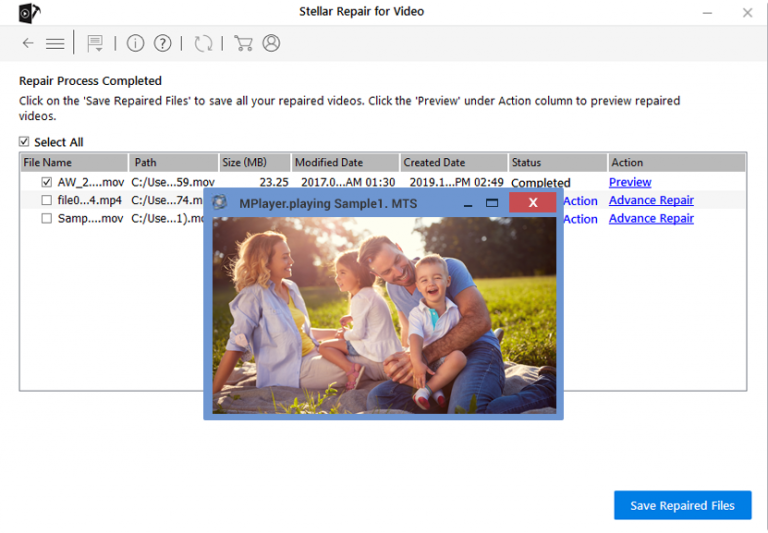 More Alternatives To Repair Corrupt VOB Video Files
Below section of this blog you will get the manual ways to fix VOB videos. Here you can see I have mentioned the VOB video file repair solutions for both Windows and Mac operating system users.
Solutions for Windows Users
Way #1: Repair VOB Video Files With VLC Media Player
VLC Media Player used to provide a video repair feature that allows you to repair video file easily. However, it doesn't fix severe corruptions but if there is a minor corruption in the video then it can fix it easily. You can go through the steps below to repair VOB video files.
First of all, start the VLC Player, then go to the Media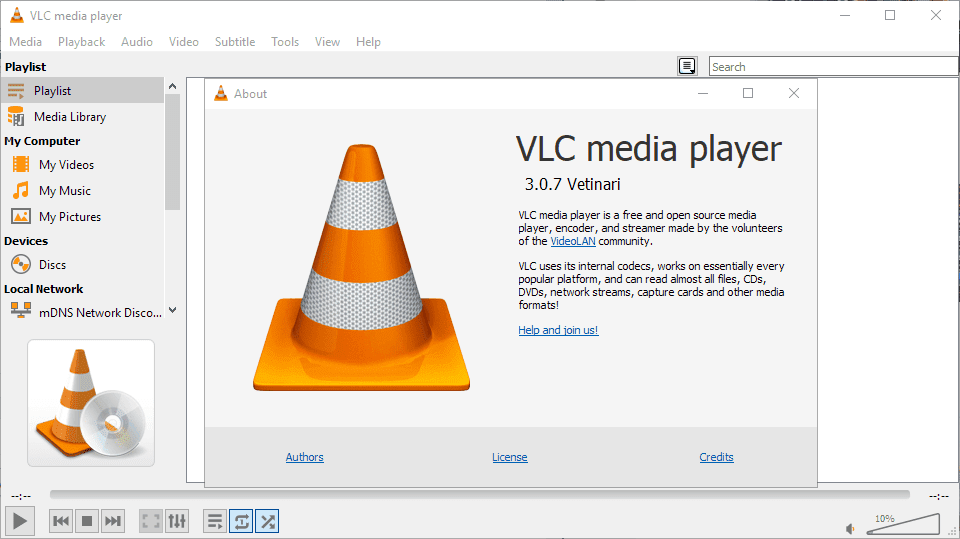 Next, choose the Convert or Save option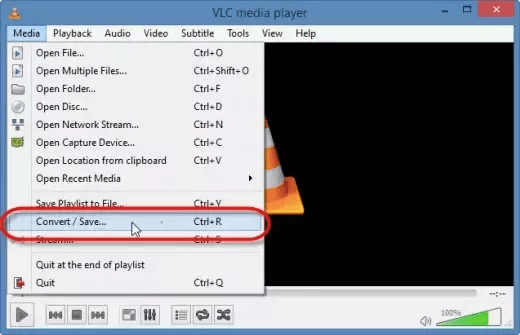 Then, add input files or streams which you want to be transcoded, after that you've to press the Convert or Save option again.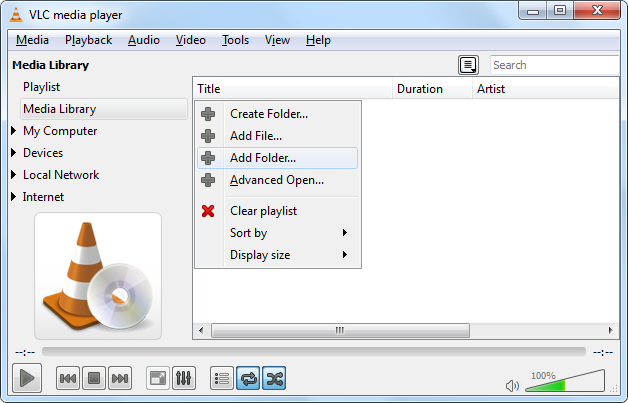 And in that Convert window which appears, you've to provide your file name for the destination file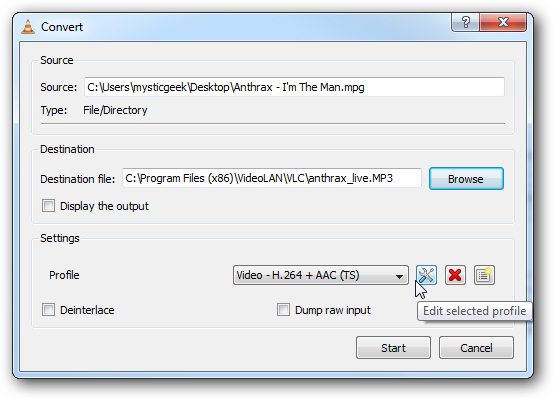 Now, choose the desired input/Codecs from the profile list.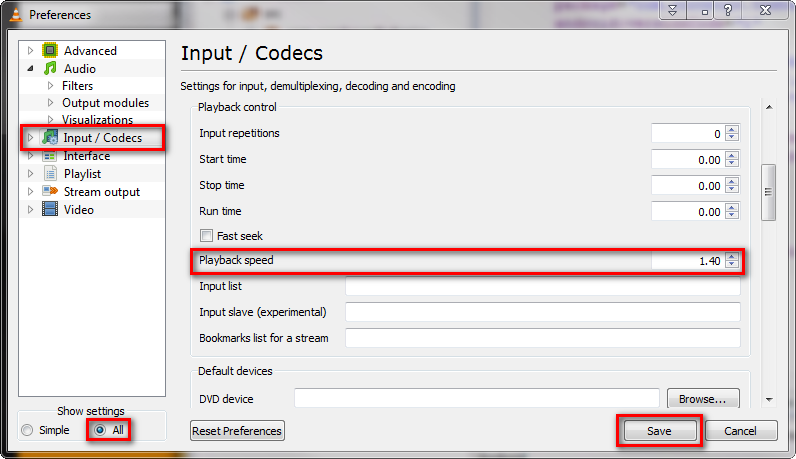 At this time, press the "Edit Selected Profile"to check or edit a profile settings
After that, you've to press on the Start option.
If this process won't work, then you can try the next solution.
Way #2: Change File Type
By changing an extension of a VOB file to MPEG might solve this issue. To do so, follow the below instructions:
Firstly, right-click the VOB video file that you need to open/repair
Next, change the file extension from the .vob to .mpg.
After that, hit the Enter.
Now, click the Yes when the confirmation message shows
After doing so, check whether the problem is fixed or not. If these steps won't fix damaged VOB files, then try the next solution.
Way #3: Replicate the VOB File
For this, you need to follow the steps given below:
Create the backup of the .vob file if you haven't created one yet
Next, change the file extension to .avi or some other
Start the VLC, then click on Preferences > Input or Codecs.
Then, click the Save.
After that, tick off Always Fix beside the Repair files 
Now, open your file that you want to fix it.
Way #4: Play Your VOB Files On Another Media Player
If your VOB video file won't play, then you can try to play the videos in some other media player such as Windows Media Player or VLC Player. I am saying this because sometimes it is possible that the player you're using does not support the VOB video codecs.
Solutions For Mac Users
Way#1: Use QuickTime Player to Resolve VOB Video
QuickTime is the built-in audio and video playback app, it has a video repairing function which can help you to repair damaged videos and play them smoothly. To do so, follow the below steps:
Launch the QuickTime, and after this click on File menu
Select open the File from a dropdown menu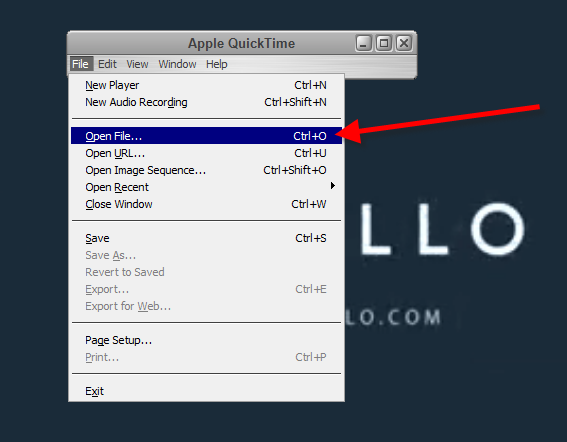 Then, choose a VOB file that you wish to fix. Next, click on Open button
You'll see a pop-up message that a file cannot be opened due to corruption
Next, select an option to resolve file or download the video codec, if available
But, if the above options aren't available and you see the OK button only, this simply means that the QuickTime can't fix the file.
Way#2: Clean-Up Your Mac
Some malicious software and junk files can corrupt or damage the video files on your system. Make a habit to clean up the computer to prevent these unwanted elements from taking root in your computer and interfering with your processes.
Run your antivirus software to scan for possible virus and malware infection. If the results came up positive, get rid of the infected apps and files using the antivirus tool.
What Causes The VOB Files To Be Corrupted?
The VOB video files can get corrupted due to several reasons. Some of the most common reasons are mentioned below:
An interrupted or incomplete extraction process
A damaged DVD disc
File system corruption
Failure of hardware
Copyright protection
Virus or malware infection
Repairing a broken VOB file is a lot easier when you know the reason of the error. To make sure you fix your unreadable VOB file successfully, follow the solutions mentioned in the above section of this blog.
People Also Ask
How to Open A VOB File?
A VOB file can be easily opened on computer system by playing it with most modern media players. For example, Windows Media Player, VLC Media Player, GOM player, 5K player, Media classic player and many more.
What Does A VOB File Do?
The VOB file allows a DVD to store and access the important data to play a movie on a DVD player. This file allows a DVD player to locate the audio, video files, and streaming data required to play a movie.
What Program Will Play A VOB File?
Programs that can play a VOB video file are listed below:
VLC Media Player
5K Player
MPlayer
Media Player Classic
ElMedia player
GOM Player
Potplayer
Can Windows Media Player play VOB files?
YES, the WMP (Windows Media Player) plays VOB video files.
What Is The Best Format To Convert VOB Files To?
The MPEG is the best and effective file format to convert the VOB files to MPEG in Windows system.
How Do I Extract Audio From A VOB File?
Video LAN's VLC is an enhanced media player that can read VOB files and convert them into audio formats like MP3, OGG, AAC or FLAC.
Does VLC Support VOB Files?
YES, VLC media player supports VOB video files.
Hence, you can play most of the files using the VLC Player, which is available for all major operating systems.
How Do I Prevent Corrupted or Broken VOB Files?
Dealing with the corrupted/broken VOB video files can be very frustrating. You can avoid VOB video files from corruption by following the below tips:
Don not use the devices when battery is low
Check your storage devices a few times before formatting them
During the transferring process avoid removing the files
Refrain from avoiding the warning messages as data can also be lost while avoiding them
Use good antivirus tool to protect the device from the threat of any potential virus
Always try to keep a backup of your important media files to avoid any loss of files
Check media files very carefully before Shift deleting them
Time To Conclude
Unable to play the VOB videos because of corruption is such a frustrating issue that you just want to get out of it as soon as possible. But, without having any proper VOB file repair solutions how you can watch the video without any interruption.
You can only do so if you try VOB Video Repair Tool that I have mentioned above to repair VOB video files. Apart from this, by applying the above manual fixes, you can also able to fix VOB files and continue to watch them.
However, if you ever find that your VOB file has been deleted accidentally then don't panic. Just try video recovery tool to recover lost VOB video files easily.

Alex is an expert technical writer with 7+ years of experience. His in-depth knowledge about data recovery and fascination to explore new DIY tools & technologies have helped many. Alex has a great interest in photography and loves to share photography tips and tricks with others.