In this specific article, we will introduce some tried and tested methods to perform Nikon digital camera recovery. If you've ever created a backup of your lost Nikon camera stuff then you can easily restore them via a backup folder.
However, in the absence of backup, you can try the powerful Nikon camera data recovery to bring those files back in no time. Yet, you can try some other alternatives as well like the attrib command, recycle bin, and the previous version to recover deleted photos and videos from Nikon camera easily.
To recover data from a Nikon digital camera, we recommend this tool:
This software will restore data from corrupted, formatted, encrypted storage media and works in all data loss situations. Now recover your lost and deleted data in 3 easy steps:
Download this Data Recovery Tool rated Excellent on Pcmag.com.
Select the storage media from which you want to restore the media files & click Scan.
Preview the recoverable files, select the items you want to recover and click Recover to save the files at desired location.
Can I Recover Deleted Photos From My Nikon Camera?
Yes, you can recover deleted photos from Nikon digital camera by trying the best Nikon digital camera recovery tool mentioned in this post.
As we all know, the pictures and videos that we are capture with Nikon or any other camera are directly stores on the SD card inserted into your device.
But sometimes, it may happen that those files are deleted due to numerous reasons. When you notice that all your precious photos and videos have been deleted from your Nikon camera card, immediately stop using it.
Though, if you'll use your Nikon camera after data loss, then the new file will overwrite old stuff, after this, you will be unable to recover deleted files from Nikon camera using this tool.
How To Recover Deleted Photos From Nikon Camera For Free? (Backup)
Backup is the primary option for every photographer and other users as well to keep their data safe and secure. That's why we are always recommending our users to take backup of their crucial files on a regular basis.
So, if you've ever transferred your Nikon camera card data to a PC to keep some extra space on your SD card & created back up there, then only you can try this method. If you have done this, follow the beneath steps to know how to recover deleted photos from Nikon camera for free:
Just connect your Nikon SD/memory card to a system (using a card reader).
Then, find & open the backup folder that contains your Nikon card pictures and videos which were transferred.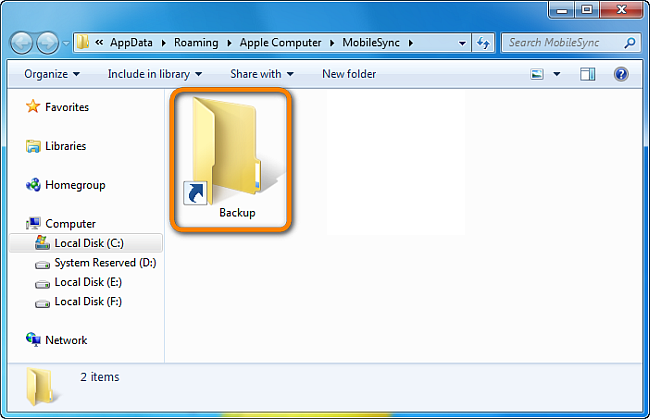 Here, you've to find the file which was deleted from your Nikon camera SD card.
Finally, copy & store the data on your SD card.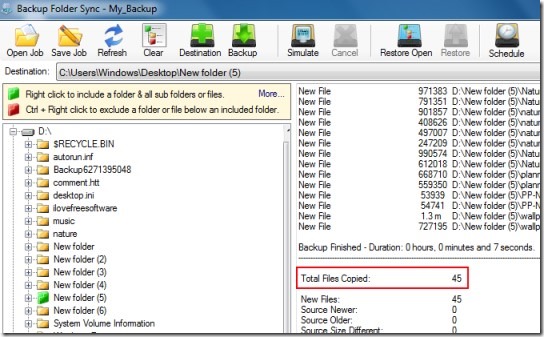 Best Software To Recover Photos & Videos From Nikon Camera
Nikon Digital Camera Recovery is a great software which will successfully scan your Nikon camera card and recover the deleted pictures and videos.
Besides, it has the capability to restore files from all Nikon models without any data loss.
The best thing about this program is that- it recovers all sorts of media files from Sony, Olympus, DSLRs, camcorders, Canon, Nikon, Hitachi, Fujifilm, drone cameras, etc.
Below you can find the other outstanding features of this feature-loaded program:
Easily get back the lost, deleted, formatted, or corrupted data from different storage devices.
It has the ability to retrieve all file formats of the photo, video, and audio.
Also provides a facility in order to preview a file before recovery.
It is a 100% risk free, read-only, and user-friendly interface.
Supports for both the operating systems: Windows & Mac.
emid

emid


* Free version of the program only scans and previews recoverable items.
To run this software, you don't even need to have technical skills.
So, without any delay, download and install this Nikon NEF Photo recovery software on your Windows or Mac PC.
Supported Nikon Digital Camera Modals & File Formats
| | |
| --- | --- |
| Supported Nikon Camera Models: | Nikon D3300, Nikon D850, Nikon Z7, Nikon D500, Nikon A1000, Nikon Coolpix P1000, Nikon Z6II, Nikon D750, Nikon Coolpix A10, Nikon DSLR, Nikon Coolpix B500, etc. |
| Support RAW Format: | NEF/NRW photo File. |
| Supported Photo Formats: | TIFF, BMP and JPEG/JPG. |
Follow the below step-by-step guide of this tool to know how to recover deleted pictures from Nikon camera in a hassle-free manner.
Step 1: Select Desired Location
Firstly, select the drive, external media or volume from which you want to recover deleted media files. After selecting, click on 'Scan'.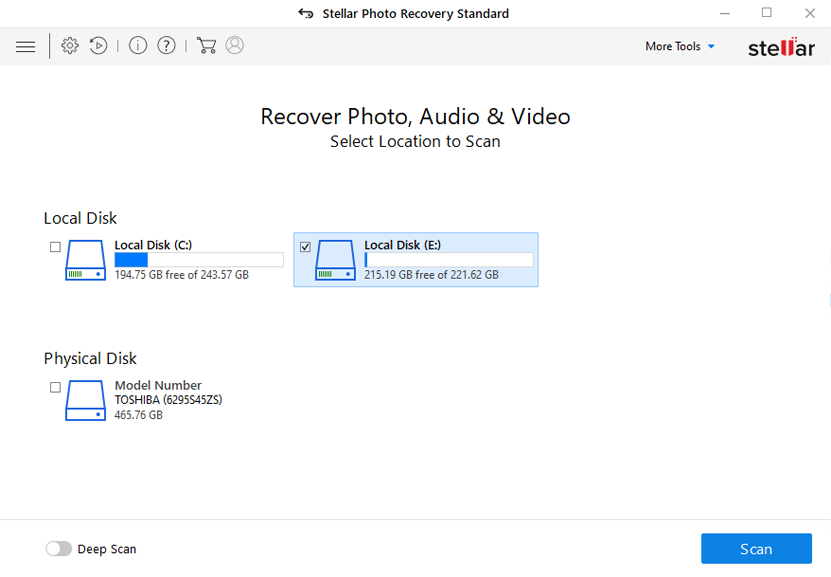 Step 2: Preview Recovered Media Files
Next, you can preview the recoverable media files after the scanning process is completed.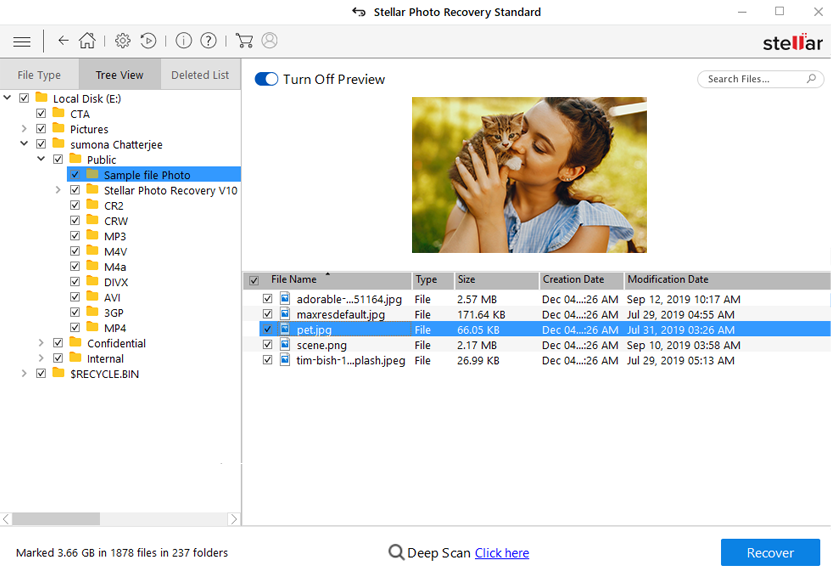 Step 3: Recover Media Files
Lastly, you can select the images, audio, video files you want to restore and click on 'Recover' option to save them at the location you want.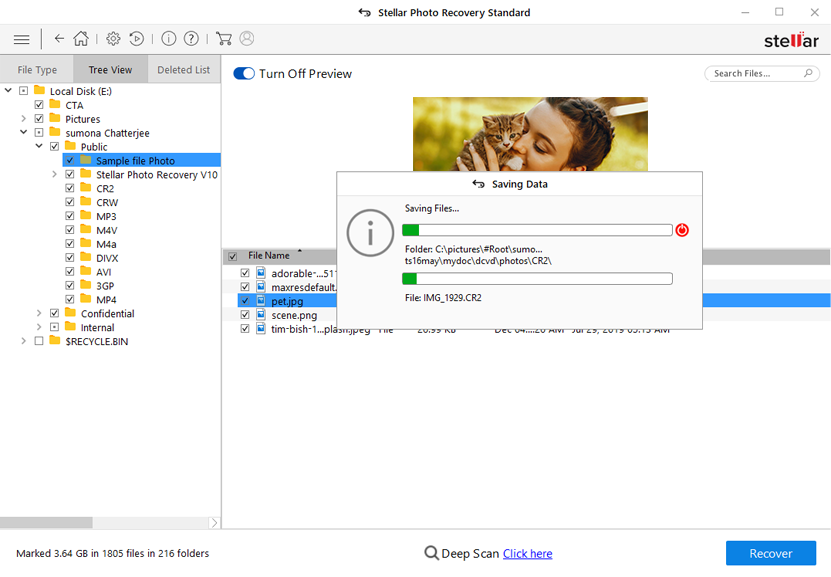 More Options To Execute Nikon Digital Camera Recovery
Option #1: Get Back Lost Pictures And Videos From The Recycle Bin
Most of the people used to store their data in the computer.
Therefore, if you have also saved your Nikon SD card stuff in your system and somehow get deleted then you can find those files in the recycle bin folder. Try the below steps to do Nikon camera deleted photo recovery with ease.
On your desktop, click on a Recycle Bin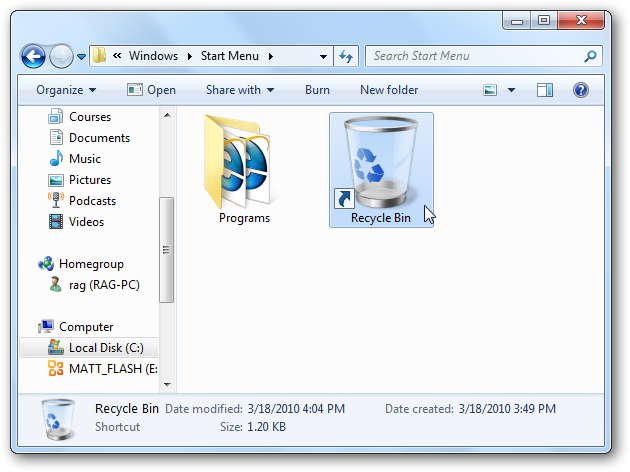 Then, Find the stuff that you wish to restore.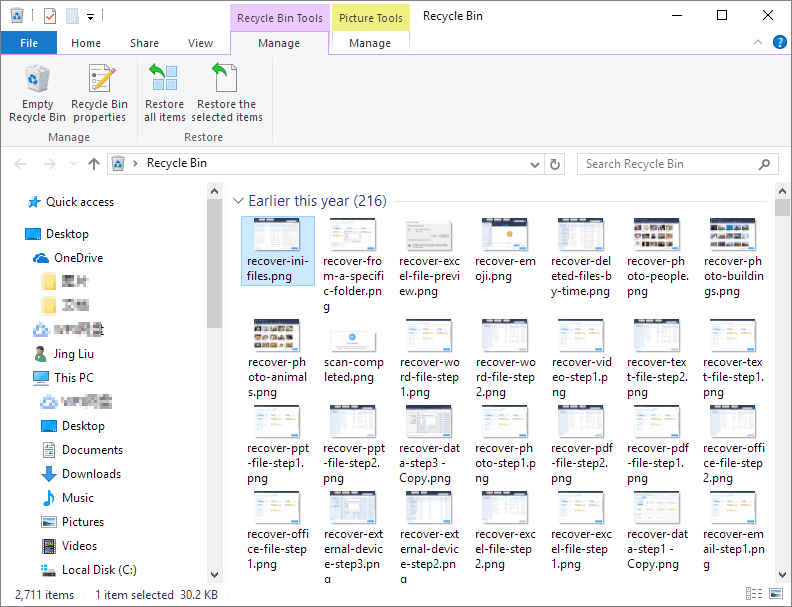 Now, right click the selected file >> tap the Restore.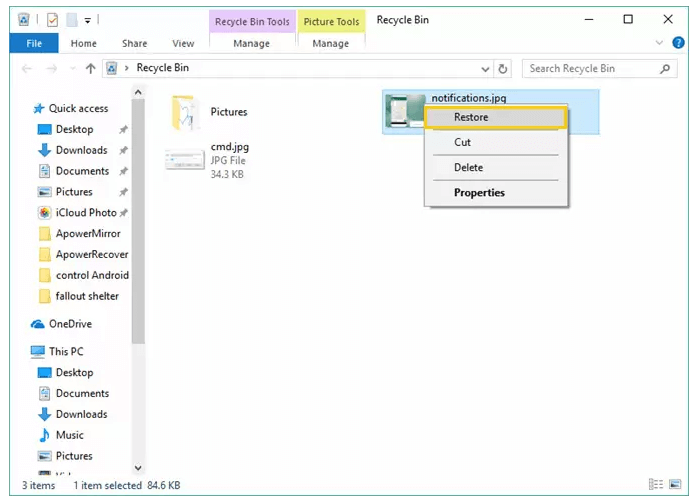 After finishing these steps, all files will be restored to their preferred location.
Option #2: Recover Deleted Pictures From Nikon Camera Using An ATTRIB Command
Another method that you can use to do Nikon digital camera recovery is the attrib command.
Here are the easy instructions on how to recover deleted videos from Nikon camera:
Firstly, open the command prompt simply by pressing the Window + R keys at the same time >> type CMD & hit Enter.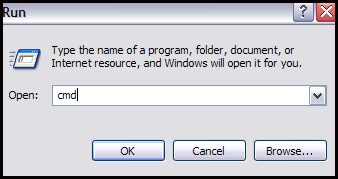 Next, you need to type 'chkdsk X /f' >> hit the Enter. (At this time, you can change X as per a drive letter that you are using for your Nikon SD card.
Then, type here 'Y' in order to confirm your command & hit the Enter.
Now, you are required to input 'X' >> hit Enter.
Finally, type the path 'X:\>attrib –h –r –s /s /d *.*' >> press enter to complete the process.

Option #3: Restore Missing Files From Previous Versions
You can also use the Windows previous versions to restore missing files from Nikon digital camera.
At first, right-click on a file/folder >> tap on "Restore the previous versions".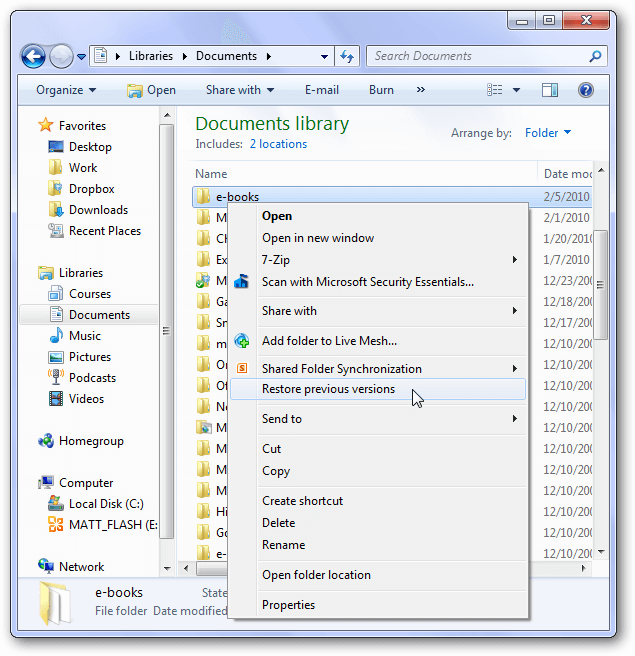 After this, you will be able to see previous versions that come from a File History or restore points.
Then, if you are lucky enough then the complete list of the older version files will open.
Select a file edition for which you are looking >> then click a "Restore" button.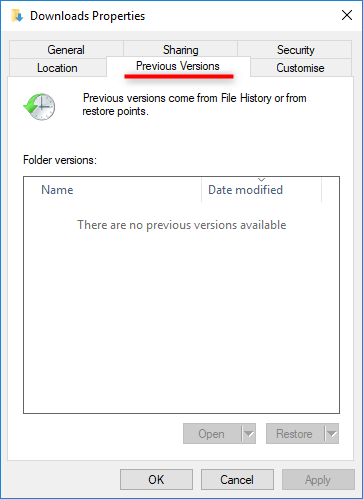 How to Recover Deleted Photos From Nikon Camera SD Card?
In order to recover deleted photos from camera SD card, try to use a reliable and trustworthy SD card recovery software.
Personally, I come across a situation where I found my all important files have been deleted from my memory card which I didn't expect. After a few days, I found the above-stated program that really helped me to restore my entire data without any data loss.
Since it was easy-to-use software & I did not need to take help from the expert. Though, you can also try this SD card recovery tool to restore all sorts of data from numerous storage media including SD cards.
Possible Reasons For Data Loss From Nikon Digital Camera
There are numerous factors from technical glitches to improper handling which can lead to data deletion from Nikon digital camera.
Thus, below we have shortlisted some of the major reasons that can cause data loss from a Nikon camera or its card:
Accidental deletion of photos and videos from the Nikon digital camera by pressing the "Delete all" option.
Continuously clicking pictures when the camera is flashing "Battery is Low".
Interruption while transferring files from Nikon camera SD card to computer.
Ignoring warning messages like "Memory Card Is full" or "Memory card is corrupt" error.
Virus/ malware infection is another foremost factor that can cause data deletion.
Unintentionally formatting the Nikon camera card can also result in stuff loss.
Mistakenly format the SD card of your Nikon digital camera.
Inserting and ejecting the memory card on a Nikon camera in the wrong way.
Due to human errors or other causes.
How to Avoid Data Deletion from Nikon Digital Cameras?
Here're certain recommendations that you must know and follow in order to avoid further data loss scenarios from Nikon digital cameras.
Always try to keep a valid and updated backup of your important data (photographs & videos) in different storage drives.
Scan your Nikon camera memory card with the best antivirus tool.
Do not use your Nikon digital camera when it shows the error "Battery Is Low".
Before removing any data including pictures, ensure what you're selecting & what you're deleting.
Never avoid any warning message like "Memory card is full" as this can lead to data loss from your Nikon camera.
FAQs:
How Do You Undo A Delete On A Nikon?
Though, if you have a previous kept backup of your lost Nikon pictures and videos then you can easily undo or restore them from there. However, if you don't have a backup, then you can apply other solutions we are discussed in this post.
How Do I Recover NEF Files From SD Card?
You can easily recover your deleted or lost Raw NEF files from SD card by using the recommended photo recovery software that specified in this post.
How Do I Recover Deleted Pictures From My Nikon Coolpix?
When we are talking about the effective solution to recover deleted pictures from Nikon Coolpix, there're several methods which you can try. But the best way is Nikon Data Recovery tool that is mentioned above in this article. This will help you to bring back your memorable pictures from all models of Nikon camera including Nikon Coolpix easily.
Time To Conclude
Losing memorable moments from the Nikon digital cameras or any other devices is the worst nightmare.
Luckily, now you've got the best solutions on how to recover deleted files from Nikon camera, you can easily tackle such sort of situations in the near future.
All thanks to the Nikon Digital Camera Recovery tool which makes it easier for you to retrieve lost photos and videos from Nikon camera.
Besides, you can also try some alternatives like Nikon camera photo recovery using backup, attrib command, previous versions, etc.
Hopefully, you liked this post!
Taposhi is an expert technical writer with 5+ years of experience. Her in-depth knowledge about data recovery and fascination to explore new DIY tools & technologies have helped many. She has a great interest in photography and loves to share photography tips and tricks with others.