In order to recover deleted BMP files, you can try the effective solutions mentioned in this post. If you have earlier created a backup of your BMP files on another storage media then you can easily restore from there. In the absence of backup, you can try the BMP photo recovery software mentioned here.
Here, you will also get to know everything about BMP files and the major factors behind the .bmp file deletion.
So, let's get started…
To recover BMP files , we recommend this tool:
This software will restore data from corrupted, formatted, encrypted storage media and works in all data loss situations. Now recover your lost and deleted data in 3 easy steps:
Download this Data Recovery Tool rated Excellent on Pcmag.com.
Select the storage media from which you want to restore the media files & click Scan.
Preview the recoverable files, select the items you want to recover and click Recover to save the files at desired location.
Is It Possible To Recover Deleted BMP Files?
No matter whatever the reason behind Bitmap file deletion, it is possible to recover deleted BMP files using BMP Image Recovery software.
Once your .bmp pictures get deleted from storage media, they're still present there, but unseen. So, after the BMP file deletion, you should not add new data as it will overwrite your existing stuff and lead to permanent deletion. Doing so will increase the chances of BMP recovery using this program.
What Is BMP Image File Format?
The bitmap images are normally known as the BMP file. It is a very frequently used picture file format because of the reason it is compatible with most of devices.
It is very lightweight and also very easy to transfer and upload on the web page. The BMP images are created for the project of web designing and can be uploaded. BMP files are uncompressed and, therefore, they are large. The main advantage of this file is its simplicity and wide acceptance in the Windows program.
But there are chances when these files get accidentally deleted from the PC while emptying the (Windows Recycle Bin or Mac Trash), hard disk, digital cameras/camcorder, camera media card, cell phone, USB, memory card, memory stick, and many other devices.
Recovering the lost BMP files is one of the major issues faced by almost every user. Digital photos and videos may get deleted or corrupted due to various errors or reasons. And in that particular situation, the previously stored files can't be accessed in the future.
But if you are having the backup of the files then you can get your precious photos back but if not then you can follow the below-given ways.
What Causes BMP File Deletion?
There are several causes due to which your BMP file gets deleted. Some of them are as follows:
Accidental Deletion: While deleting poor quality or robust images, you might press 'Delete All' button which causes BMP file deletion from digital devices.
Virus Attack: Another common reason for deleting BMP files is the virus attack. Virus cause severely damages the media storage device and then makes the BMP file inaccessible.
Interruption During File Transfer: If your system encounters any kind of interruption during the transfer of BMP files from one system to another then it leads to the BMP file deletion issue.
Power Surge: Sudden shutdown or power fluctuation of a system while previewing the digital images can delete BMP images from the media storage.
Several reasons are there which are responsible for BMP file deletion like the sudden shutdown of the system, file system corruption while previewing the digital pictures, and so on.
How To Recover Deleted BMP Files?
Well, I have already mentioned that using BMP File Recovery Tool, you will be able to restore lost BMP files from storage devices.
So, do not wait for anything, just try this Bitmap recovery tool and see the results. It is very effective to recover the corrupted, deleted, lost formatted BMP files easily. It doesn't matter in which scenario you lost the files.
This program can recover the videos, images, audio files, and many other files from cameras, camcorders, iPods, mobile phones, and other digital devices on Mac OS X and Windows too.
With the help of this recovery tool, you will be able to:
Recover deleted, lost, erased, formatted, or missing BMP images and other image file formats such as TIFF, PNG, JPEG, GIF, RAW, PSD, etc
Recover not only image file formats but also audio and video file formats
Retrieve BMP files and other media files from various memory cards, USB drives, HDD, digital cameras, smartphones, memory sticks, tablets, thumb drives, external hard drive, etc
Restore BMP files lost or deleted due to accidental deletion, virus infection, formatting, etc
Compatible with Windows as well as Mac operating system
100% risk-free, user-friendly interface & read-only program
emid

emid


* Free version of the program only scans and previews recoverable items.
So, download and install this tool and follow the steps to recover deleted BMP files…
Step 1: Select Desired Location
Firstly, select the drive, external media or volume from which you want to recover deleted media files. After selecting, click on 'Scan'.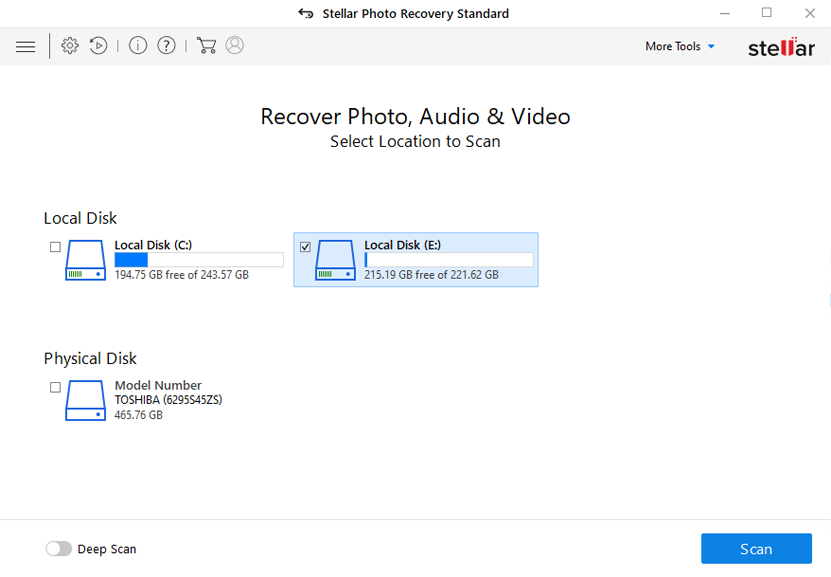 Step 2: Preview Recovered Media Files
Next, you can preview the recoverable media files after the scanning process is completed.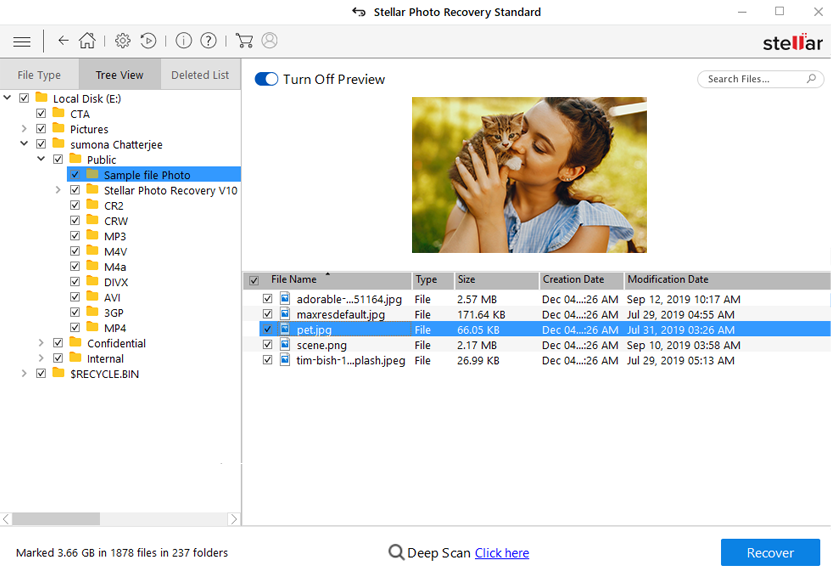 Step 3: Recover Media Files
Lastly, you can select the images, audio, video files you want to restore and click on 'Recover' option to save them at the location you want.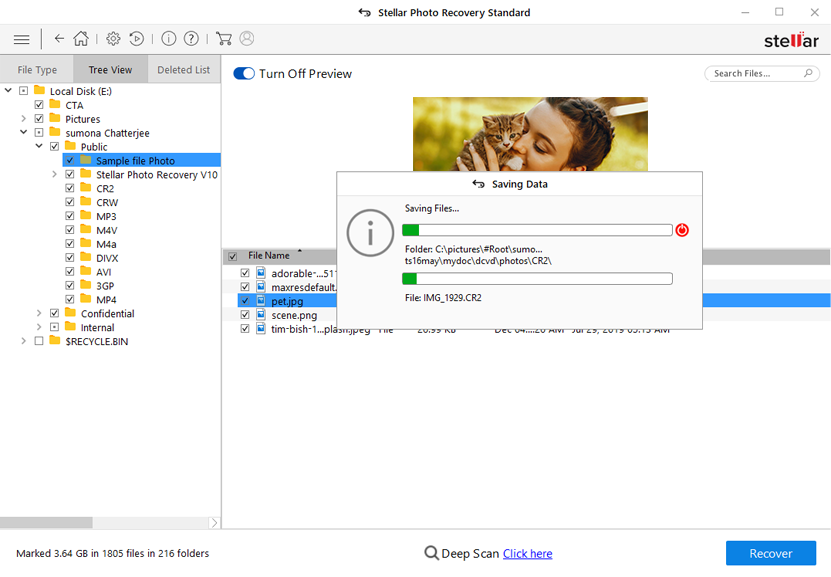 Other Alternatives To Recover Deleted BMP Images
Solution #1: Recover Lost BMP Files Using CMD Option
You can try the CMD option to recover lost or deleted BMP files from any storage device using your system.
First of all, use connect your storage device to the Windows computer and assume that the drive letter of the card is drive G:
Now, you have to press the Windows + R keys together and in the search box, type there cmd and then press Enter Doing so, cmd.exe will be automatically launched.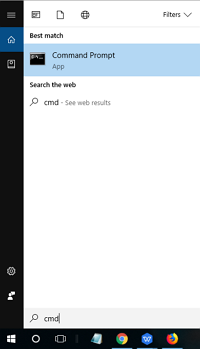 Next, you have to type the first command line: chckdsk G: /f and then simply press Enter And after that, you have to type there Y to allow the command to proceed if you are being asked.
It is possible that you might encounter an error message saying that you have insufficient privileges. This is because you do not have any administrator permission.
Or, you can press there Windows + X keys together and select Command Prompt to open the Command Prompt this time and then you can continue with the chkdsk command.
Now, you are required to type there G: again to go back to start again. And then, type [G:\>attrib -h -r -s /s /d *.*]. Doing so will definitely recover the deleted stuff you can't see from the digital storage device.

Solution #3: Recover BMP Files From Backup Folder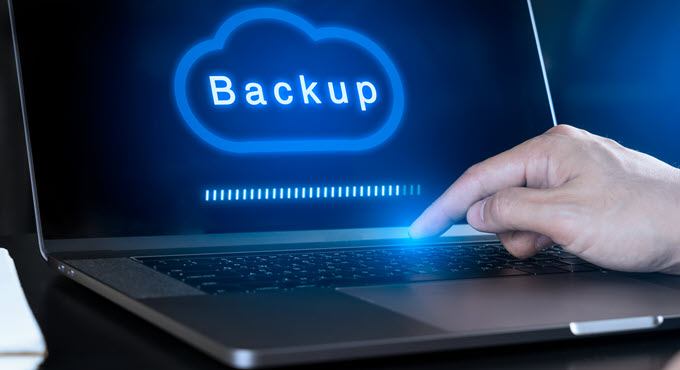 Another option you can try to recover BMP files is to restore them from the backup folder. If you always keep a backup of files that you never want to lose then you can easily restore your important files from there.
For this, you can simply go to your Backup folder and find your lost file there, and click on the restore option. This will automatically restore your deleted or lost BMP files to their original destination.
Solution#2: Recover Deleted BMP Files From Recycle Bin Using Command Prompt
If you delete the files unintentionally and want them back, you can restore them from the Recycle Bin using command prompt option. To do so, you have to follow the below steps:
First of all, you have to go to Start menu and then type there cmd in a search bar and then hit Enter
Next, you have to click there 'exe' under a list of programs to open the command prompt.
Next, there is a need to type start shell: RecycleBinFolder and then press Enter Lastly, select the files to restore.
What Is BMP Commonly Used For?
Earlier, the older version of Microsoft Windows used the format to allow applications to use graphics and formatted text on both the printer and video display through the Microsoft Windows Graphics Device Interface (GDI).
BMP was firstly the standard graphic image format in several highly used applications which also includes MS Paint and its alternatives on Unix and Mac. This is because of how well-documented the BMP file format is.
The developers can look into their open specifications and implement them in their own software without being delayed by patents or restrictive licenses.
Where BMP Files Can Be Found?
The internet is not at all suitable for BMP files since you will download one image for a long and tedious time. However, there are several programs where the BMP image file format may be used. Here is the list of programs:
Adobe Photoshop
MS Paint
Microsoft Photo Editor
Paintbrush
It is clear that well-recommended programs do not neglect the image quality. So, if you need great pictures or images then BMP file format will definitely help you.
FAQs:
How Do I Recover A BMP File?
In order to recover deleted BMP files, you can try the best Photo Recovery software.
How Do I Change A BMP To JPG?
You can convert a BMP image file to JPG by using Pixillion Image Converter tool within seconds. Here is how you can do so: • Open the Pixillion Image Converter and tap on Add Media. • Then, drag & drop the BMP image to convert. • Choose the output format as the JPG. • Select the 'Convert option and wait till the file conversion process gets finished. Then, download your converted image file.
What Opens A BMP File?
Here I have shortlisted some of the best programs that can open a BMP (bitmap) file format with ease: 1. Microsoft Windows Photos. 2. Adobe Photoshop 3. CorelDRAW 4. Adobe Illustrator 5. ACD Systems Canvas.
Final Words
Photo deletion from a digital camera or any other media device is so common. In this blog, I have discussed- what are common causes of photo deletion and its effective ways to recover the corrupt/damaged BMP files after fixing the issue.
I hope, now you can easily recover your deleted/corrupted BMP Files using BMP File Recovery Tool. This tool is completely a perfect solution for BMP file recovery.
However, you can also try other alternatives that are already mentioned in the above section of this blog to recover deleted BMP files.
So, all the very best to you.
Alex is an expert technical writer with 7+ years of experience. His in-depth knowledge about data recovery and fascination to explore new DIY tools & technologies have helped many. Alex has a great interest in photography and loves to share photography tips and tricks with others.