If you have lost WMV videos from your storage media and want to regain those footages, then you are at the correct webpage. This article contains the best WMV video recovery solutions that will surely help you out to recover WMV files successfully.
In order to recover deleted WMV files, you can try the backup option if you have previously created a backup of those .wmv files.
However, if you don't have a backup of your lost WMV files, then I would like to recommend you to try the versatile WMV file recovery software.
To recover deleted WMV videos, we recommend this tool:
This software will restore data from corrupted, formatted, encrypted storage media and works in all data loss situations. Now recover your lost and deleted data in 3 easy steps:
Download this Data Recovery Tool rated Excellent on Pcmag.com.
Select the storage media from which you want to restore the media files & click Scan.
Preview the recoverable files, select the items you want to recover and click Recover to save the files at desired location.
What To Do First When You Lose WMV Video Files?
Once you noticed that your WMV videos get deleted, first of all, you need to stop using the digital device immediately.
Do you know why I am suggesting to do so? This is because adding new data in the storage media will reduce the chances of WMV video recovery.
Well, if you use the digital camcorder then do not try to add more pictures or videos. Because if you do so, there is a great chance of the deleted WMV video files being overwritten increase and you'll be unable to recover WMV videos from digital devices at all.
What Is WMV Video File?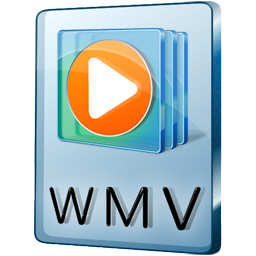 WMV or Windows Media Video file is a compact video format developed by Microsoft. And it is mostly used in Windows computers, digital cameras, iPods, PSP, mobile phones, and many others for saving recorded videos files. And the WMV video files are frequently combined with audio streams like Windows Media Audio (WMA) for high-quality videos. Since these are Windows files and it can also be played on the Mac platform.
WMV files are widely used because it gives the high videos format and people prefer it for recording memorable videos in webcam, digital cameras and mobiles also. But it may happen that the recorded videos get accidentally deleted or might get corrupted.
So the main thing is that if your precious or memorable videos get deleted or corrupted what will you do? How to recover corrupted WMV video files? You might get panic or tense. But just Relax as you can do nothing by getting tense, you have to recover those videos, and luckily the recovery option is available.
As the deletion is not permanent the deleted videos are wiped from there and stored in some other place and so the recovery is possible.
But before knowing the recovery solutions, it is also important to know about WMV files and what causes these files to becomes corrupted. So, let's get started…….
Causes WMV Behind WMV Video File Deletion
Below are some of the major causes that can delete your WMV files:
Corruption of drive: corruption of hard disk or memory card due to a virus or other malware infection.
Accidental Format: It may happen that while deleting some of the selected photos, you by mistakenly format your Windows hard drive or storage drive
Error while transferring: Unexpected system shutdown or connected drive removal while transferring videos to PC.
Anti-Virus Program: The antivirus application installed in the PC may delete valuable files along with the corrupted data.
Other Reasons: Software malfunction, physical problems with storage media, bad sectors, etc are other reasons
How To Recover Corrupted WMV Video Files?
Well, as I have already discussed that the WMV Video Recovery Tool is a professional and powerful utility that is designed to recover WMV videos from the external hard drives and other storage media also.
I am mentioning this video file recovery tool to use because this tool helps you to:
Rescue deleted, lost, erased, missing, formatted, corrupted WMV video files
Besides WMV videos, the software also restores another video file format like AVI, MPEG, MOD, ASF, MOV, 3GP, VOB, MTS, MP4, TS, etc
Apart from the video file format, it also retrieves various photos and audio file format
Support media file recovery from computer hard drive, mobile devices (smartphones and tablets), digital camera or camcorder, Memory card (MicroSD card, SD mini, SDHC, SDXC), USB drives, etc
The software is available for both Mac and Windows users
Read-only program, 100% risk-free & easy to use.
emid

emid


* Free version of the program only scans and previews recoverable items.
With the help of this you will be able to restore deleted, erased, missing, and lost images (RAW, JPEG, PNG, BMP, TIFF, GIF, etc), videos (video songs, movies), and audio files (mp3, music files and audio recordings) from external hard drives or other storage media.
You can also use this tool to recover media files from memory cards such as SD cards, microSD cards, SDHC cards, MMC cards, CF cards, SDXC cards, and pen drives. 
This tool is available for both Windows as well as Mac users. So, make use of it by downloading it and following the easy steps mention below.
Step 1: Select Desired Location
Firstly, select the drive, external media or volume from which you want to recover deleted media files. After selecting, click on 'Scan'.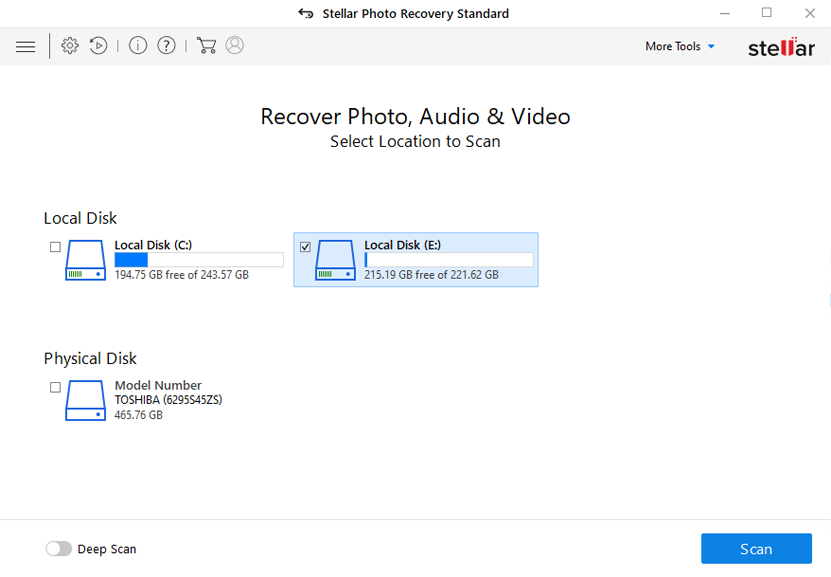 Step 2: Preview Recovered Media Files
Next, you can preview the recoverable media files after the scanning process is completed.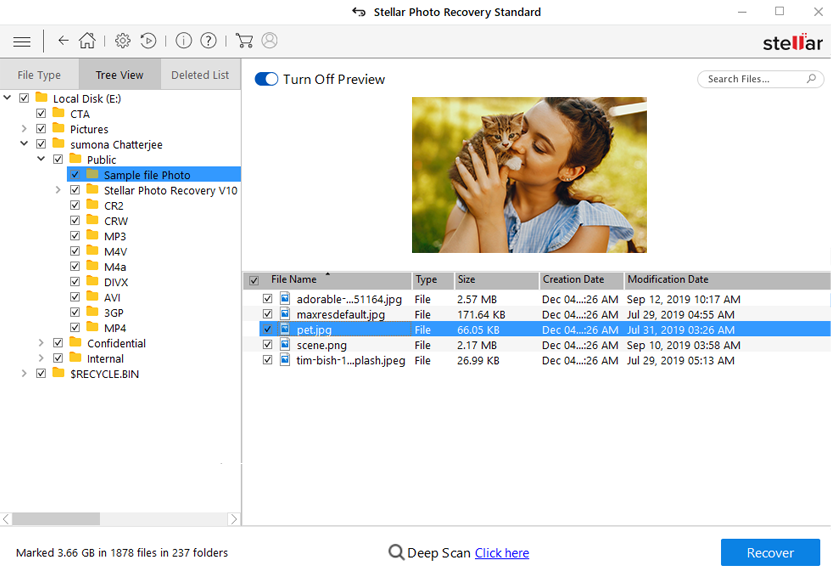 Step 3: Recover Media Files
Lastly, you can select the images, audio, video files you want to restore and click on 'Recover' option to save them at the location you want.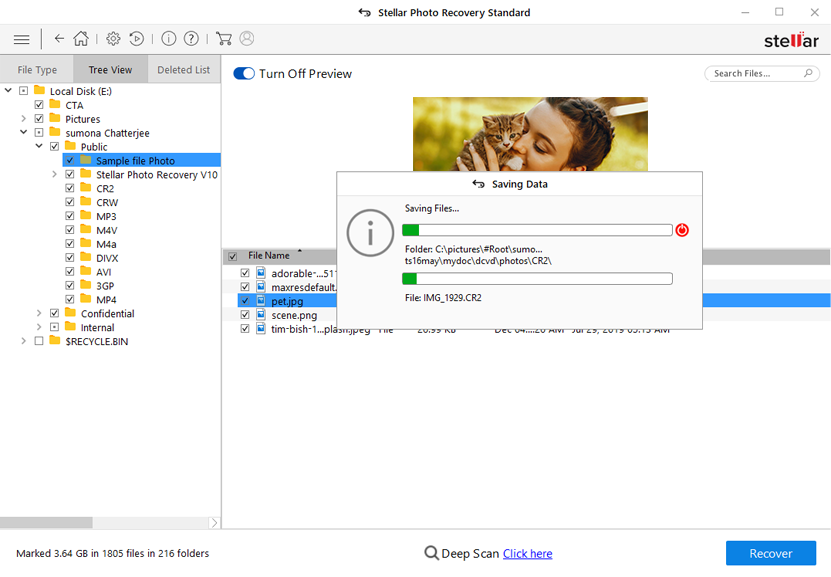 How To Restore Deleted Or Lost WMV Files Without Software?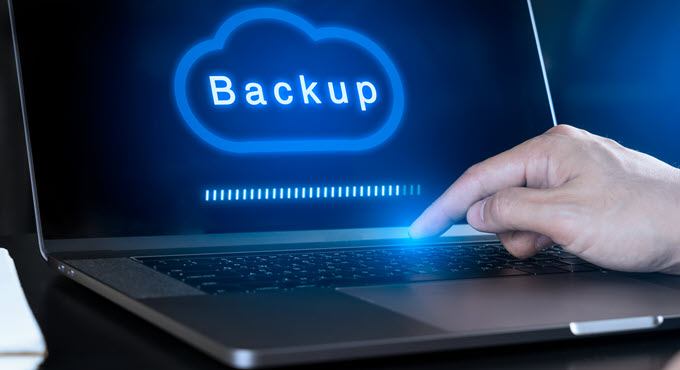 Well, backup is the best option to keep your important photos and videos safe.
Therefore, if you have taken a backup of your WMV files on another storage drive and PC before deletion, then you can easily restore them from a created backup. That's why I am always recommending my users to keep a valid backup of their important files on a regular basis.
How To Protect Video Files From Being Deleted?
After losing your important video from your storage device, it is very much important to remember some useful tips which can help you to avoid video loss in the near future.
Some of the tips are mentioned below:
Always make a backup of all your important video files so that it can help you in the future when any data loss situation happens.
Before formatting, check your storage device at least two to three times
Never use any digital device when its battery is low
Don't remove the files when the file transfer process is in progress
Before removing the storage media from a computer or from any other system, eject it properly
Always protect your device from any virus or malware attack by using the perfect antivirus program
Before deleting any files, ensure the what you are selecting and what you are deleting
Never avoid any type of warning message because this can also lead to video file deletion.
FAQs (Frequently Asked Questions)
How Do I Recover Lost Video Footage?
If you have previously kept backup of your lost video footages, then you can easily restore them from created backup. But, if you don't have a backup of your video files, you can go for the third-party video repair tool mentioned here.
Can Windows Media Player Play WMV Files?
Yes, of course, the Windows media player (WMP) plays the WMV files. Apart from that, it supports other video file formats as well like ASF, WMA and WM file formats.
What App Opens WMV Files?
Below I have shortlisted 5 best apps that can easily open WMV files: 1. VLC Media Player 2. GOM Player 3. KMPlayer 4. DivX Player 5. MPlayer
Does YouTube Accept WMV Files?
The answer to this question is definitely yes. YouTube supports numerous video file formats like 3GPP, AVI, WMV, MPEG4, MPEG-PS, FLV, MOV, and WebM.
Conclusion
Losing any videos from your storage device is quite a disappointing situation but there is nothing to worry about. As I have already mentioned that you can easily recover WMV videos that have been deleted from your external storage device.
But, if you have a backup of those videos then they can be recovered from there only. However, if you don't have any backup then use WMV File Recovery Tool and easily know how to recover corrupted WMV video files.
In case, if your WMV files have become corrupted or damaged then you can easily repair WMV video files with some manual ways and make it accessible.
I hope, this blog will help you to recover WMV videos and enjoy watching your videos, and do not forget to keep backup onwards.
Taposhi is an expert technical writer with 5+ years of experience. Her in-depth knowledge about data recovery and fascination to explore new DIY tools & technologies have helped many. She has a great interest in photography and loves to share photography tips and tricks with others.