If you want to perform MDT file recovery of Panasonic digital camera then you are at the correct place.
It happens several times that due to accidental deletion or mistake we lose our valuable videos, photos, and other media files. Those situations are really very painful and we can't find a way to recover video files from digital camcorders. But do not worry because here in this blog you'll get perfect methods to recover Panasonic MDT files with ease.
To recover deleted MDT videos from Panasonic Lumix, we recommend this tool:
This software will restore data from corrupted, formatted, encrypted storage media and works in all data loss situations. Now recover your lost and deleted data in 3 easy steps:
Download this Media File Recovery Tool rated Excellent on Pcmag.com.
Select the storage media from which you want to restore the media files & click Scan.
Preview the recoverable files, select the items you want to recover and click Recover to save the files at desired location.
What Is An MDT File format?
MDT file is a video file format used mostly in Panasonic digital cameras such as GH4, GH5 or GH7.  And all the recorded videos and photos, including .mdt video files all, get recorded and transferred to the flash memory card of the camera.
Like other digital camera file loss, users also lose MDT video files from their Panasonic camera cards as well.
Before we talk about the MDT file recovery solution, let us know how MDT files get lost or deleted or corrupted on-camera flash memory cards.
How MDT Video Files Get Lost or Corrupted On Camera Card?
Accidental Deletion: This is the very common cause for the loss or deletion of files on the camera memory cards. You may accidentally or mistakenly delete your important MDT files while deleting unwanted files.
Capturing Video At Low Battery: If you continue to shoot video even when your camera signal "low battery" message, then you may encounter corruption in MDT video.
Transfer Interruptions: While you transfer important MDT files from your camera to the computer and if there is any kind of interruption during file transfer, then it may corrupt your video. The interruption can occur due to loose cable connection, power failure and so on.
Virus Infection: If you connect your camera or its SD card to a computer that is already infected with virus or malware, then it is confirmed that your camera card too will get infected making your MDT files corrupted and inaccessible.
Formatting Card: If you format the camera card due to any reason, then entire data saved on your card including your valuable MDT video files will get completely erased.
In any of the above-mentioned situations, you will lose your video or any other files from your digital camera card. Fortunately, the good news is that you can easily get back corrupt or deleted MDT videos with the help of appropriate MDT file Recovery solutions.
Is There Any Software To Recover Deleted Videos?
Yes, of course, there is the software to recover deleted videos and other stuff easily. Using the best MDT File Recovery Tool you can simply recover deleted or corrupted Panasonic GH4 and GH5 .MDT video files.
This is the most reliable tool which is designed to recover deleted MDT video files from Panasonic GH4, GH5 or GH7 digital camera card. Also, it recovers multimedia files from a wide range of memory cards such as SD, miniSD, microSD, SDHC, SDXC, xD, MMC, TF, and other various cards.
Let's find out its more exciting features:
Retrieve Panasonic GH4 and GH5 lost, deleted, missing, erased .MDT file
Recover corrupted and virus-infected video recorded in MDF file format by Panasonic GH5 or GH4
Also, restore the RAW image files format as well as common photo and audio file format.
Besides the MDT file, it also supports MOI, F4V, AVCHD, MOD, TS, MOV, ASF, RM video file format from various media storage devices.
Preview recoverable MDT file within software before final recovery.
100% read-only program. Safe & secure to use.
emid

emid


* Free version of the program only scans and previews recoverable items.
By following the below steps of this MDT file recovery Panasonic tool, you can recover MDT files without any trouble.
Step 1: Select Desired Location
Firstly, select the drive, external media or volume from which you want to recover deleted media files. After selecting, click on 'Scan'.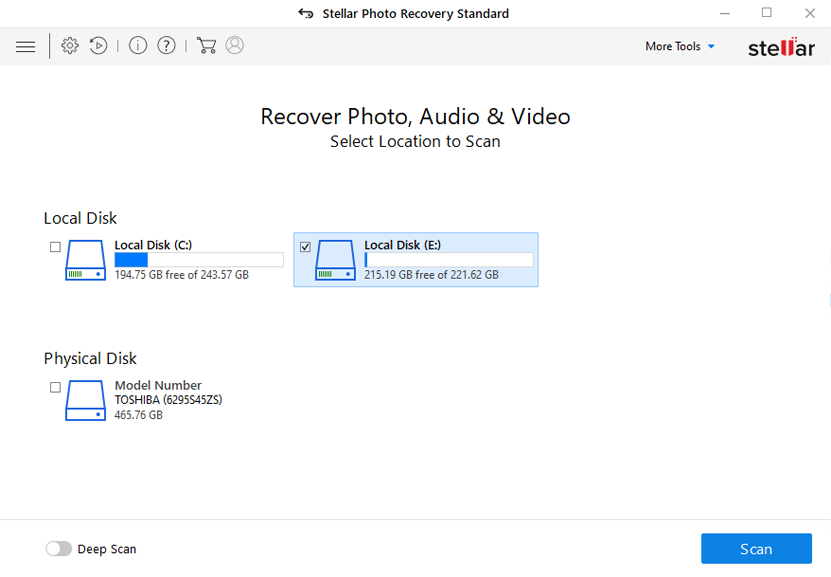 Step 2: Preview Recovered Media Files
Next, you can preview the recoverable media files after the scanning process is completed.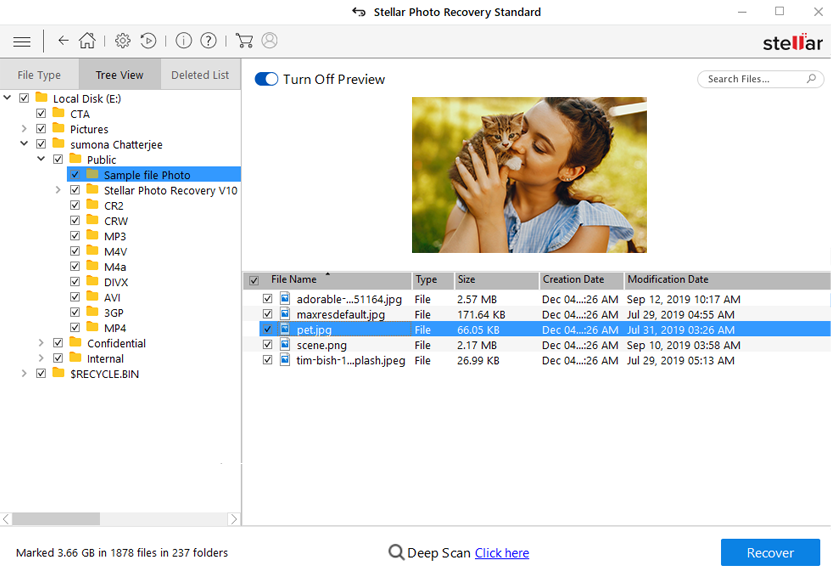 Step 3: Recover Media Files
Lastly, you can select the images, audio, video files you want to restore and click on 'Recover' option to save them at the location you want.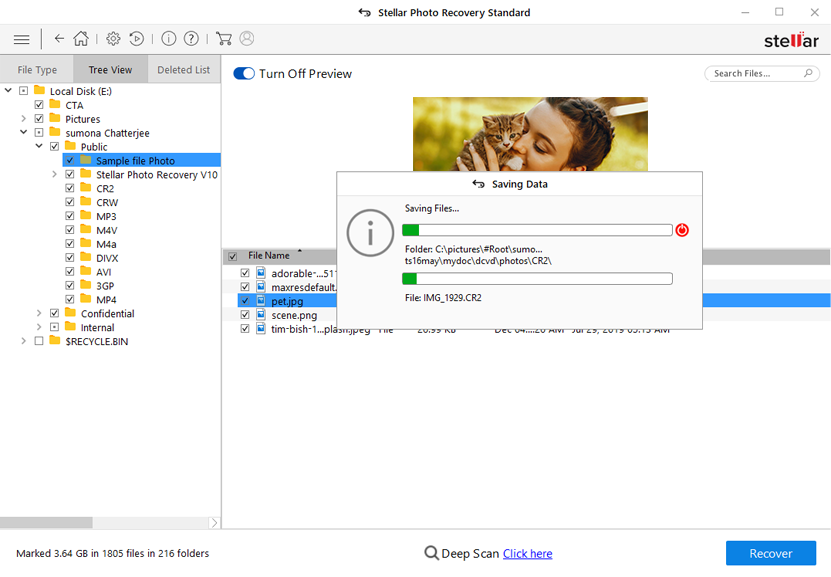 How Do I Restore From Backup?
You can restore MDT Panasonic data using the backup and restore option. If you have created a backup of your lost Panasonic files then, you can very easily get them back. For this, you need to follow the below steps:
Connect the backup storage device with the system using a USB cable
Next, you have to press Win + I keys
After that, go to Settings option >'Update & Security' and then go to the 'Backup' option.
Now, you need to click on the option 'Go to Backup & Restore' in Windows 7 and then click the 'Restore My Files' option.
How To Recover Videos Without Backup? (Using CMD Command)
Well, if you don't have a backup Panasonic MDT files, then using attrib command, you will be able to recover GH5 MDT files from there. To do so, you have to follow the below steps:
Firstly, open the command prompt by pressing Win + R keys
Next, type the cmd and hit Enter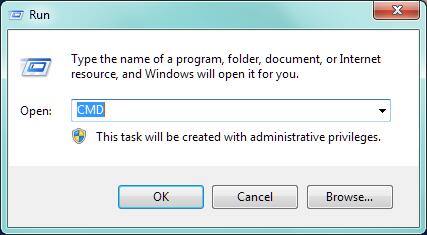 Now, you need to type 'chkdsk X /f' and then hit Enter Here, X can be changed as per the drive letter you use for your storage drive
After that, you have to type 'Y' to confirm the command and then hit Enter
After that, you have to type 'X' and then hit Enter
Finally, type in 'X:\>attrib –h –r –s /s /d *.*' and then hit Enter

You have to wait until the command performs and then you can restore deleted MDT files from Panasonic with ease.
The FAQ (Frequently Asked Question)
How Do I Retrieve Deleted Videos From My Camera?
You can retrieve deleted videos back using the best video recovery tool. But remember that you do not save any new files on your memory card because it will cause your lost videos overwritten. After doing so, you will not be able to restore videos from your camera.
How Do I Keep My Data Safe?
By following the below tips, you can keep your data safe and secure:
Never eliminate the memory card while saving and viewing a picture
Do not remove the memory card while turning on/off your camera
Never change your memory card when the camera is on.
You should avoid taking photographs on low battery
Use SD cards from established brands such as SanDisk, Panasonic, Sony, Kingston, Lexar, Olympus, etc.
Final Words
After going through this complete blog, now you have got a clear idea of how to recover MDT files. No matter whatever the reason behind the MDT file deletion is, by trying the aforementioned methods, you can get them back.
For instant MDT file extension recovery, you can try the MDT File Recovery Tool. It's a very powerful recovery tool that retrieves videos, photos and other stuff in their original quality.
Apart from this, follow the tips and tricks to avoid any video loss in the near future.
That's all…
Taposhi is an expert technical writer with 5+ years of experience. Her in-depth knowledge about data recovery and fascination to explore new DIY tools & technologies have helped many. She has a great interest in photography and loves to share photography tips and tricks with others.