If your HEVC/H.265 video file got corrupted and you're looking for an easy solution to fix it, then here is the solution. In this article, you are going to learn a step-by-step guide on how to fix a corrupt h.265/ HEVC video file.
Apart from that, you will also get complete information about H.264/ HEVC video file, what causes HEVC video corruption, why it becomes inaccessible & what techniques can be taken into action to repair H.265 videos.
So, let's get started…
To repair H.265 videos, we recommend this tool:
This software will repair flickery, stuttery, jerky, unplayable videos and supports all popular video formats. Now repair your corrupt and broken videos in 3 easy steps:
Download this Video Repair Tool rated Great on Pcmag.com.
Click Add File to add the video you want to repair.
Select Repair to start the repair process and save the repaired video on the desired location after the repair is done.
What Is H.265/HEVC Video File?
The HEVC (High Efficiency Video Coding) is also called H.265 file format. It is a high quality 4K UHD video that shot with some of the newest high-end cameras. Though H.265 is an innovative video compression which encodes videos twice as proficient than H.264.
Like other video file formats, HEVC video file might also get corrupt or damage due to several unforeseen reasons. So, before knowing the approaches to repair H.265 MOV video files, it's very important to know the exact reason behind the video corruption.
Just proceed towards the below section and see the major factors that can lead to HEVC file corruption.
Why HEVC/ H.265 Video File Become Corrupt Or Inaccessible?
HEVC videos can corrupt or damage because of the common reasons that listed below:
Due to the corrupt camera memory card/storage drive
Abrupt interruption while file download or transfer
Physically damaged of the storage media
OS crash
Removing the SD card during the digital camera is on or recording
Virus/malware infection on your PC.
Repairing a broken H.265 video file is a lot easier when you know the reason behind the file corruption. To fix a corrupt h.265/ HEVC video file successfully, follow the video repair solutions mentioned in the above section of this blog.
Best Way To Fix A Corrupt H.265/ HEVC Video File
There are many ways to repair damaged HEVC video files, but first I would like to suggest you try the best HEVC Video Repair Tool. This program has all the specifications and features that any best repair tool used to offer their users.
Apart from fixing h.265 MOV video files, it also repairs other video formats such as MOV, MP4, F4V, FLV, M4V, WMV, MKV, AVI, AVCHD and many more. This software can even help you to fix the corruption in video header, frame, movement, sound, etc.
This video repair tool has several features which are outstanding, some of them are:
Easily repair HEVC/H.265 file or other video formats that have become corrupted, damaged, broken or inaccessible.
Also fixes virus-infected video files
Offers preview option before you finally get the repaired file in your preferred folder
100% safe and secure to use.
If you're willing to repair H.265 MOV video files instantly, then you can download the tool for your Windows and Mac OS respectively from the below buttons.



* Free version of this program only previews repaired videos.
So, just feel free to use this software and follow the below steps to fix a corrupt h.265/ HEVC video file free.…..
Step 1: Download, install and launch Video Repair software on your system. Click on 'Add Files' to add corrupted video files.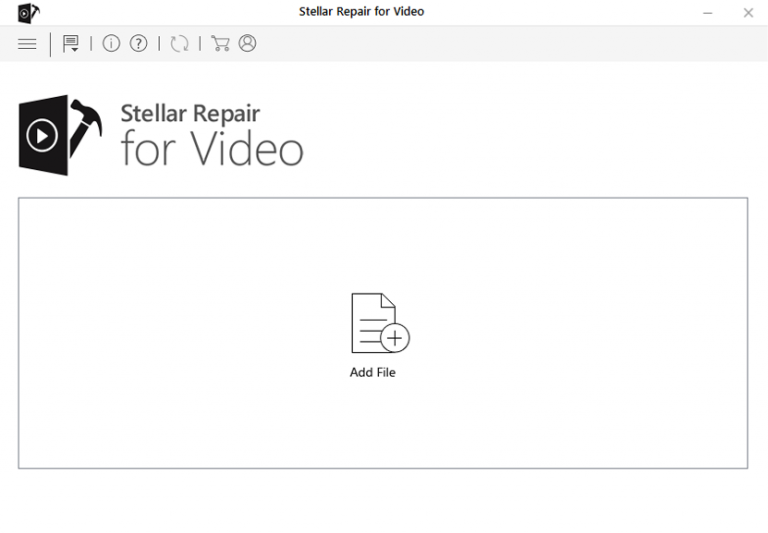 Step 2: Click on 'Repair' button to begin the repairing process. This start repairing your added video files one by one.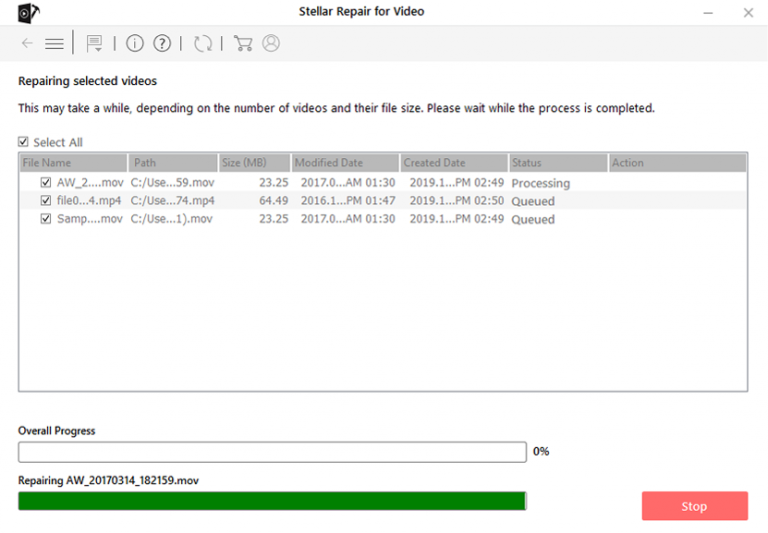 Step 3: You can click on 'Preview', in order to preview the repaired video file within the software and click on 'Save Repaired Files' button to save the repaired videos at desired location.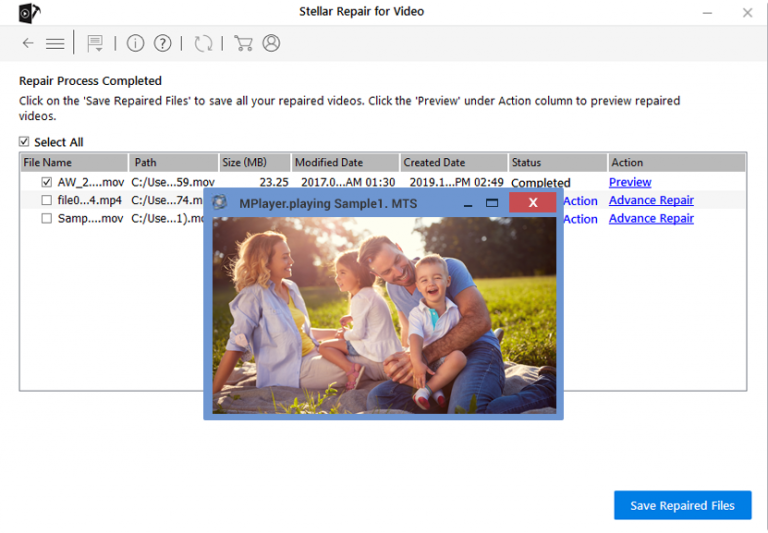 More Alternatives To Repair H.265/HEVC Video Files
Here, I have mentioned some effective manual techniques that can help you to fix a corrupt h.265/ HEVC video files with ease…
Fix #1: Fix A Corrupt H.265/ HEVC Videos With VLC Player
Using the VLC Player, some video files can be fixed to some extent as it comes with in-built file repairing features. Follow the below instructions one after another and resolve your H.265 video files with VLC:
Step 1: Download & install the VLC Media Player in your PC & open a corrupt H.264 file through it.
Step 2: Then, make a tap on Tools tab which you can see in a menu bar >> then choose Preference.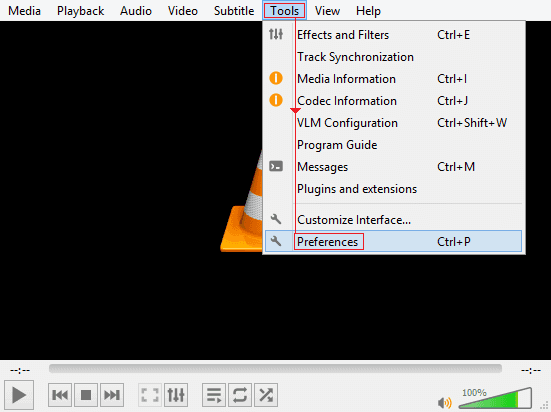 Step 3: Choose the Input & Codecs from a top menu.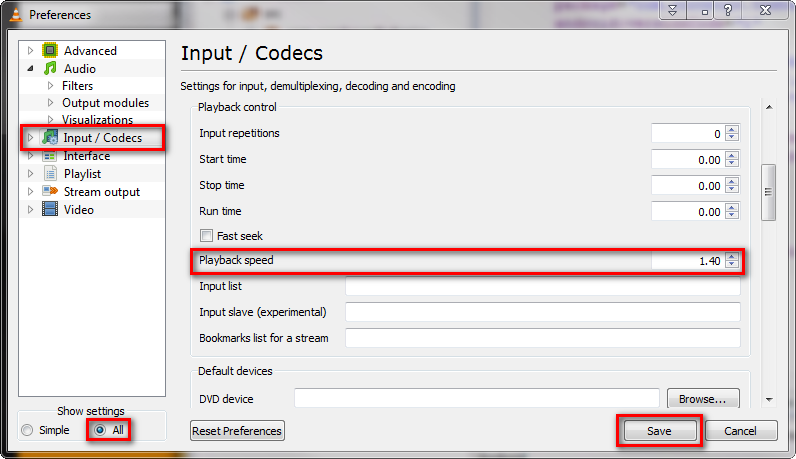 Step 4: At this time, scroll down to the Damaged or Incomplete file section
Step 5: Now, select the Always fix option from a drop-down menu.

Step 6: Make a click on Save.
However, if a H.264 MOV file is merely damage, then VLC Player can solve the video corruption effectively.
Fix #2: Download The H.265 Video Codecs
Well, the HEVC video playback issues are mainly occur due to the absence of a right codecs. Thought, you can get error messages like 'Media Player encountered an error' or 'A codec is required to play this file' etc.
Therefore, install the x265 codecs on your computer, to play H.265/ HEVC compression file format or get the Media Player Codec Pack which contains x265 codecs.
Fix #3: Reduce Screen Resolution
Another solution that you can try is to reduce the screen resolution. Doing so will help you recognize whether there's an issue with graphics driver of your PC or the video files.
Fix #4: Convert The H.265 to Another Video Format
In order to repair damaged HEVC video file, you can convert H.265 video file to MP4 or some other video formats like AVI, WMV, FLV or MKV to make the files playable.
But remember, always make use of a safe & secure online converter tool like AnyConv, Convertio, etc. to convert your video files.
Here I am going to tell you how you can convert your HEVC video file to MP4 video file by using the VLC media player. Follow the easy steps, to do so:
First, open the VLC Media Player.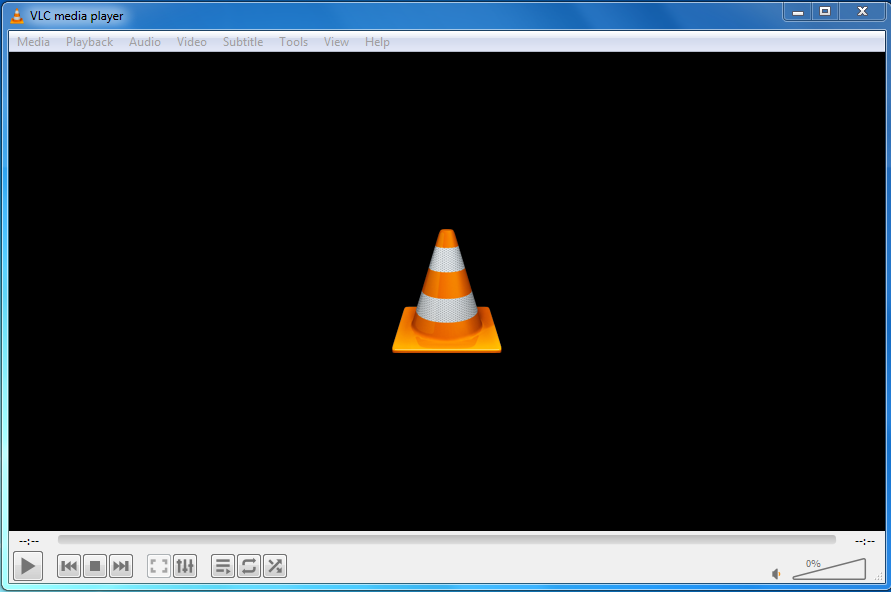 In the second step, make a tap on Media button >> press Convert/Save.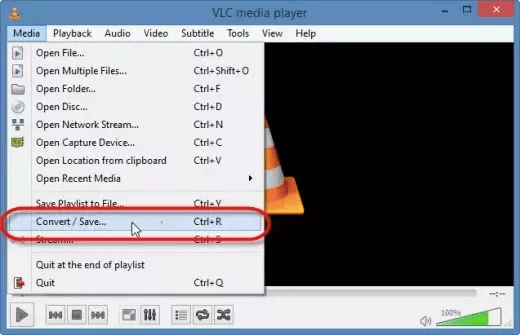 Next, use an Add button then simply add the file whichever you're require to convert.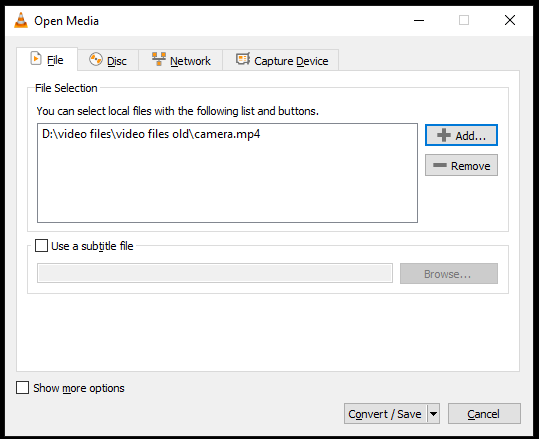 Select the output format MP4 from an appearing Profile.
Now, click on the Browse to select the Destination file and to provide the file name.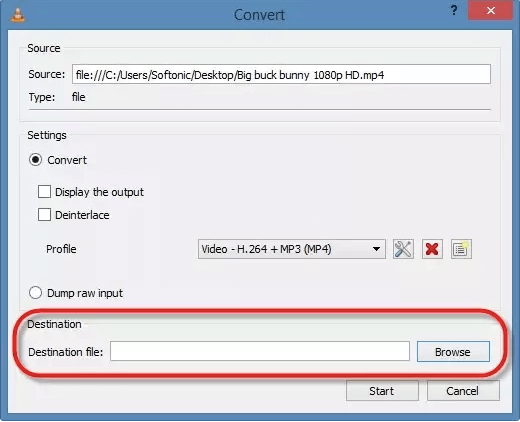 Lastly, click on the Start to convert your HEVC video file to MP4.
Fix #5: Use a HEVC/H.265 Supporting Video Player
Suppose if you don't require to convert your H.265/HEVC video file then you can try to change the media player. I am recommending this method because sometimes the media player may not support your HEVC videos. Thus, play the H.265 video file in the different video player such as File Viewer Plus, Blu-Ray Player, 5K Player, VLC Media Player, etc.
HEVC Videos Aren't Playing In The VLC Player
The VLC media Player has the support for H.265 file format. But often users complain, VLC doesn't open the HEVC video files, plays the file choppy with no audio. To fix HEVC files not playing in VLC, get the latest version of the player.
HEVC/H.265 Files Aren't Playing In Android
Apple devices such as iPhone, already support the H.265 files. However, in order to play the HEVC video files on an Android device, you've to download the H.265 supporting media player. Hence, you can try the MX Player, FVPlayer, VPlayer, etc to play the H.265 video files on Android phone.
How To Protect H.265/HEVC Videos From Corruption?
The video is a very common issue. But, the file corruption can be easily prevented with the help of the below tips.
I am providing these tips so that you don't have to face the same problem once again. So, try to follow them and avoid video corruption in the near future.
Do not disconnect your device or internet while downloading or transferring your HEVC video file.
Install a good antivirus software on your device.
Use the Class 10 or above speed card in order to store H.265 videos.
Never try to shoot H.265 videos at a low camera battery.
Time To Verdict
Playing a corrupted/damaged H.265 videos are very much irritating but you can solve this issue easily by trying some best fixes. I am saying this because all the above-mentioned ways will surely be going to help you to fix a corrupt h.265/ HEVC video file without losing any data.
However, if you want an instant method to fix corrupt h.265/ HEVC video files, simply use HEVC/H.265 Video Repair Tool. It is suggested to try the free version & preview a repaired H.265 video files to assess the success of your HEVC file repair.
That's it…

Taposhi is an expert technical writer with 5+ years of experience. Her in-depth knowledge about data recovery and fascination to explore new DIY tools & technologies have helped many. She has a great interest in photography and loves to share photography tips and tricks with others.