Summary: Read this post and learn how to recover Camtasia recording and projects with 5 best methods.
CAMPROJ is the project file which is created by the legacy forms of a TechSmith Camtasia. In simple words we can say, Camtasia is a screen recording & video editing software and it saves the recorded or edited project files as a format of CAMPROJ file. But recently, many Camtasia users have reported that they have lost Camtasia recordings and want to get them back.
Thus, if you are one of them, this article will surely help you to restore .camproj files with ease.
You can perform Camtasia recording recovery from Recycle Bin, using the built-in feature "disaster recovery" or Camrec folder and with the help of an advanced Video Recovery Tool.
Rated Excellent on

Trustpilot
Free Video Recovery Tool.
Recover videos, clips & video recordings from all digital cameras & memory cards on Windows for Free. Try now!
So, let's get started…
What Is .camproj File?
The .camproj file is an assignment file produced by Camtasia Project. Camtasia Project is a software suite file extension that is used for editing the video files, screen recording, formatting of XML files.
The .camproj files also contain the reference to video and audio files such as editing of any video, its timeline settings and different effects which are generally used for saving software record tutorials and guides for many other demonstrations purpose.
Also, the camproj file extension can be used for different types of codecs to compress the video files. They can also be exported in common video files such as .dav, .vlc, .rmvb, .mts, .mkv, .mp4, .m4v, .3gp, .bdmv, .avi, .pyv, .asf, etc in the .camproj file extension.
As well, the .camproj files can also be exported in .ZIP file extension package, which is used to store all types of projects data in a single file extension.
How Do .camproj Files Are Actually Deleted?
There are many different reasons for the loss of .camproj files and they are given below:
Any kind of interruptions that causes data loss such as unexpectedly system shutdown, power surges, etc. can happen anytime.
Operating System crashes and Disk Error/Disk Failure is also there.
By mistake or accidental deletion of your files.
Sometimes because of the virus/malware attack also, you can lose your .camproj files.
When you transfer any .camproj file from one device to another device then due to any reason the file becomes out-of-the-way and it also causes data loss.
If you are formatting your hard drive, then it will delete all your files information that are saved on it such as memory space where your files are being saved, activities that you perform, on files like reading, write, copy or delete.
When you are deleting your files and free up space in a hurry, then Camtasia recordings may get deleted by mistake and make you lose your important videos.
If you go on with OS reinstallation procedure without backing up your system data, then file system of volumes present on your computer or laptop is changed and all files including video recordings of Camtasia will be deleted.
Now, it's time to know how to recover lost Camtasia recordings or projects with some of the possible solutions.
How to Recover Camtasia Recordings And Projects (CAMPROJ)?
There are many different ways to get back deleted .camproj files such as you can get back any of the recordings from Camtasia by scanning the hard drive of your system. Any data recovery software will do that for you.
But before that, we are going to discuss some of the alternatives and easy ways to recover Camtasia recordings and projects. They are as follows:
Method 1: Use Camtasia In-Built Recovery Option
The very first method, we will specify is to use the in-built Camtasia feature that is "Disaster Recovery". This feature can help you to feature that can assist you to recover unsaved Camtasia recordings in a hassle-free manner:
Step 1: Launch the Camtasia Recorder first.
Step 2: Then, click on the option "Recover" to get the lost recordings back.

Method 2: Recover Camtasia Recordings And Projects From The Windows Recycle Bin
It is known by all Windows users that when any of the files get accidentally deleted or lost on PC then they can be easily retrieved via Recycle Bin.
Well, if you have created a video by Camtasia on Windows desktop and have lost the file then, you can get them back through recycle bin.
Here is how you can get back Camtasia compress video:
Make double-tap on a Recycle Bin icon which you can see on your Desktop.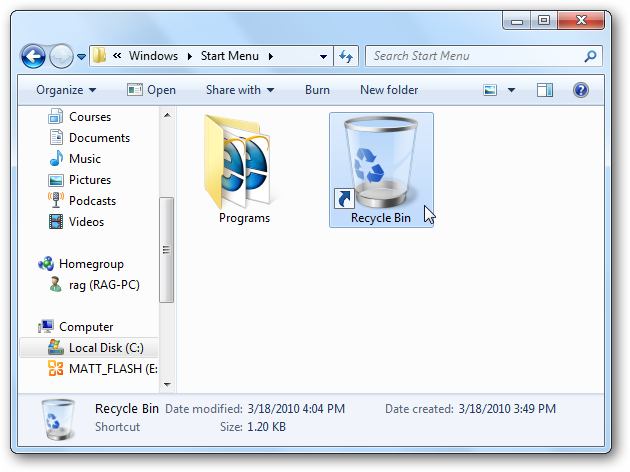 Locate & right-tap on lost Camtasia video files, choose "Restore".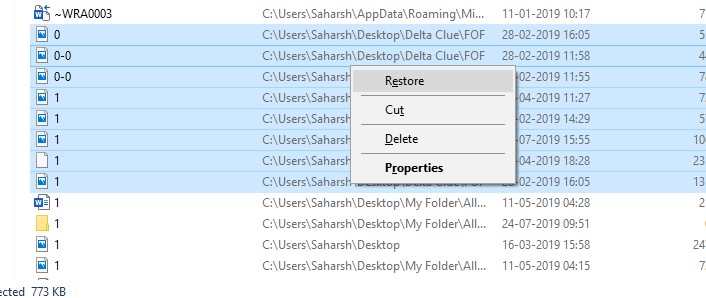 Now, all your deleted Camtasia .camproj video files will be recovered from a Recycle Bin to their original destinations.
Method 3: How To Recover Lost Camtasia Recordings Using Auto Recover In The Camrec Folder
Another solution that you could try to recover Camtasia videos is to use Auto Recover in the Camrec folder. For this, you have to apply the steps mentioned below:
Open the Run box pressing the Win + R keys together
Then, type the%temp% & click OK option.
After this, sort folders & files via recent changes in the Date Modified.
Now, you have to choose Camrec# (for example- Camrec0).

If this method doesn't help you to recover Camtasia recordings and projects then try the next one.
Method 4: How To Recover Camtasia .Camproj File From The Auto-Saves
There is another best feature available in the Camtasia software is- Auto Saves. Thus, if you've lost your important Camproj file, then you can bring them back through Auto Saves folder.
But do remember that, this solution will only assist you to recover Camtasia recording Mac/Windows if you had turned ON the AutoSave feature in the Camtasia software previously.
Follow the beneath location:
C:\Users\Your Name\AppData\Local\TechSmith\Camtasia Studio\9.0\Auto-Saves
Please Note: Camtasia Camproj auto-saved files are lost automatically if you will save them manually. However AutoSave feature is useful in the unexpected loss.
For The Camtasia 8.4 & earlier:
First, open the Camtasia
Next, go to the Tools then Options >> Program
After that, you have to tap on AutoSave
Click OK option.
For the Camtasia 8.5 & later:
At first, open the Camtasia.
Then, go to the Edit
Tap to follow the Preferences >> Options and then Program
Now, check in the Enable AutoSave every 1 minute
Tap OK.
Method 5: Use Best Way To Recover Camtasia Recording Mac/Windows Without Backup
If all the above solutions fail to get back .camproj files, then there is a third-party option, i.e. Video Recovery Tool. This is software will surely help you to restore lost .camproj files in a few simple clicks.
This software is easy to use and is considered to be safe as compared to other solutions.
It not only retrieve Camtasia .camproj files but it also recovers all sorts of video formats like AVI, MOV, MP4, 3GP, 3G2, MPEG, MPG, AVCHD, M4V, WMV, and more. 
Apart from that, it can retrieve lost videos and even photos from SD cards or other external hard drives with ease.
So, just download and install this video recovery tool on Windows & Mac PC and know how to recover lost Camtasia recordings.
emid

emid


* Free version of the program only scans and previews recoverable items.
Steps To Recover .camproj Files
Step 1: Select Desired Location
Firstly, select the drive, external media or volume from which you want to recover deleted media files. After selecting, click on 'Scan'.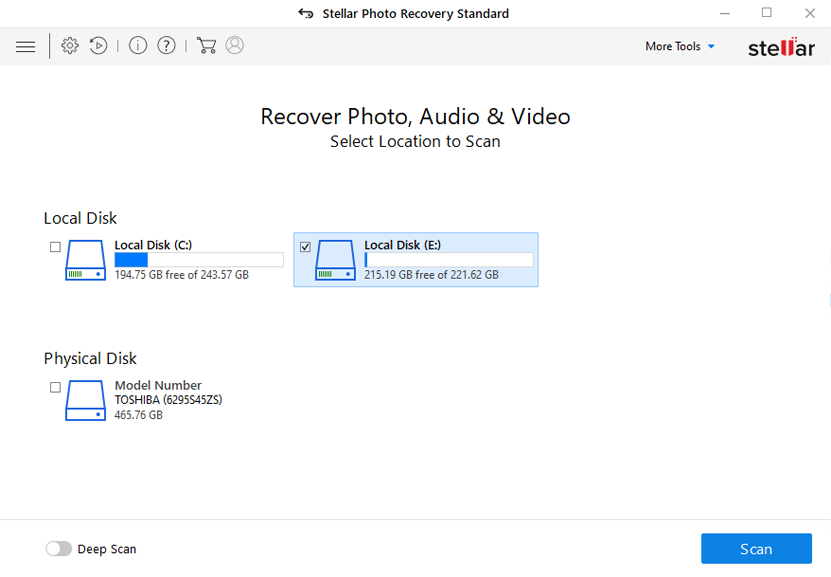 Step 2: Preview Recovered Media Files
Next, you can preview the recoverable media files after the scanning process is completed.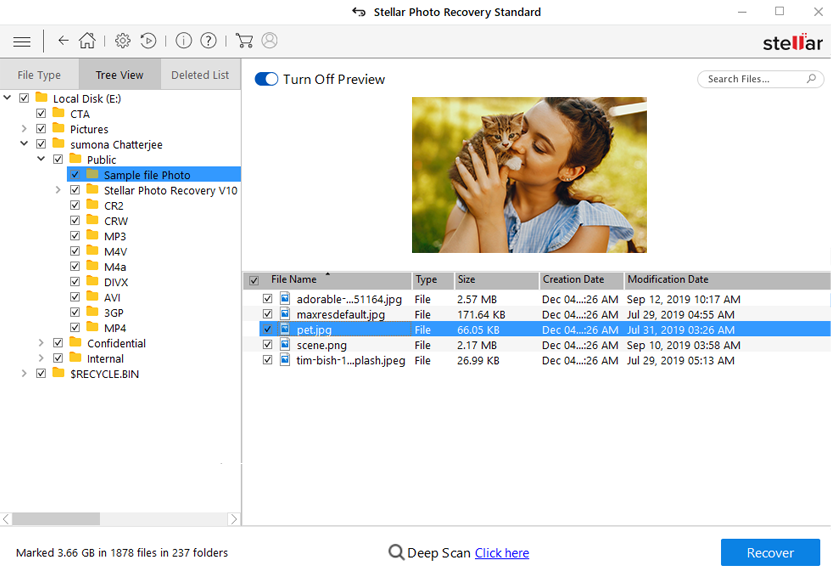 Step 3: Recover Media Files
Lastly, you can select the images, audio, video files you want to restore and click on 'Recover' option to save them at the location you want.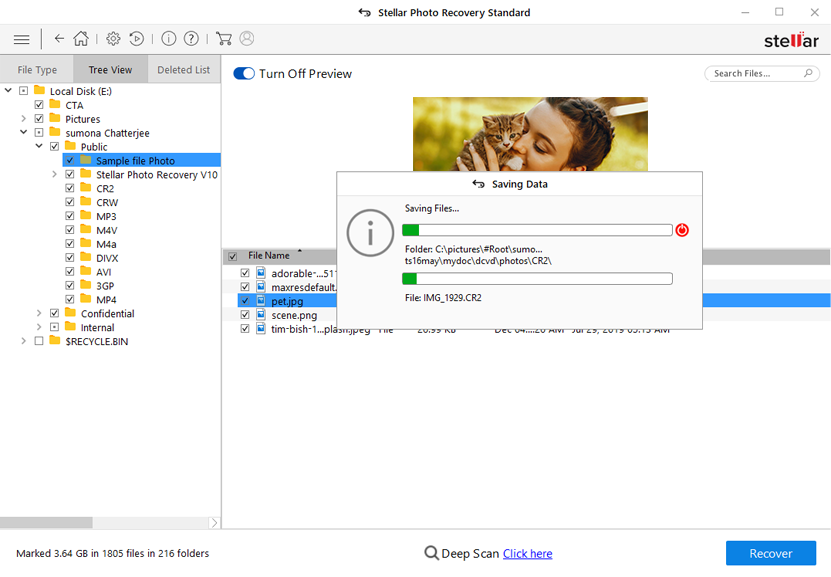 Frequently Asked Questions:
Where Does Camtasia Save Temporary Files?
In order to find the Camtasia save temp files, open the Camtasia program then choose the Edit. Next, go to the Preferences and then Advanced. At this time click on Temporary Storage Folder. Now, to switch that folder, you have to tap on Browse & select the folder. There you will get all the save temp files.
Why Does My Camtasia Keep Crashing?
There could be numerous reasons that can lead to Camtasia keeps crashing problem. But the major factor behind the Camtasia keeps buffering/freezing is the outdated version of the program or temp files. However, you can fix this issue by updating or reinstalling the Camtasia program or clearing the temp files saved within the program.
Does Camtasia Have AutoSave?
The answer is yes, Camtasia have AutoSave backup of the project files for recovery and this feature is enabled by default.
Can I Delete Camtasia Temporary Recordings?
Frankly speaking there is no any method that you can apply to delete Camtasia temp recorded files. Though, it has an auto-delete feature that will assist you to remove the temp file in a specific period. Here is how you can enable this option on your Camtasia program to delete temp recording automatically:
Open the Camtasia.
Choose Camtasia then tap on Preferences in a top left side of Camtasia.
Tap on a Recording icon.
Uncheck the option 'Save recordings' to change or set an auto-delete period.
Where Are Camtasia Recordings Saved Mac?
You can find your Camtasia recording on Mac PC on the location: C:UsersusernameDocumentsCamtasia.
Bottom Line
Hope the specified solutions to your query will provide you the best resolution to recover the .camproj file.
I tried my level best to put together the best possible ways and methods to sort out your issue. Because our main goal is to help you out to know about what the .camproj file is and how to recover lost Camtasia recordings.
Thus, make proper use of them to recover Camtasia recordings and projects or not.
Alex is an expert technical writer with 7+ years of experience. His in-depth knowledge about data recovery and fascination to explore new DIY tools & technologies have helped many. Alex has a great interest in photography and loves to share photography tips and tricks with others.