Have you mistakenly deleted your WMF files from your SD cards, hard drives, or USB drive? If yes, then this article will definitely help you to recover WMF files.
In this post, I am going to discuss what are WMF files, what are the reasons behind the deletion of WMF files? And yes, of course, I will mention how to retrieve WMF files from digital devices.
So, let's get started…
To recover deleted WMF files, we recommend this tool:
This software will restore data from corrupted, formatted, encrypted storage media and works in all data loss situations. Now recover your lost and deleted data in 3 easy steps:
Download this Media File Recovery Tool rated Excellent on Pcmag.com.
Select the storage media from which you want to restore the media files & click Scan.
Preview the recoverable files, select the items you want to recover and click Recover to save the files at desired location.
Is It Possible To Recover WMF Files?
Yes, it is possible to recover WMF files from memory cards, storage, or digital devices. No matter whatever the reason behind WMF file deletion, you can easily get those files easily by trying the solutions mentioned here.
Maybe you're not aware of the fact that when your files get deleted from storage media then they're not permanently deleted. They are present in your device itself but become invisible. Those lost data can only be recovered by using a professional Photo Recovery Tool.
Therefore, proceed towards the next section to know the user-guide of this software along with the other solutions.
Please Note: As soon you come to know about WMF files lost, immediately stop using your device to avoid any kind of data storage further.
What Is A WMF File?
The full form of WMF is Windows Metafile. It is a photo file format which is introduced by Microsoft. This file format stores the records of graphic objects and drawing commands that are used to display the image on a screen. It is a system file that plays an important role in opening the JPEG, PDF files, Word, Excel, etc.
But sometimes, the .wmf files stored in a system gets deleted because of several unexpected reasons. And this can lead to improper functionality of the programs that rely on the WMF file.
How Unnecessary WMF File Deletion Takes Place?
WMF file deletion can take place due to numerous reasons. Here, I am going to show you some of the root causes of WMF files deletion:
Accidental or mistake deletion
Due to some connectivity error
Because of virus or malware infection
Malfunction of hardware
Device storage error, etc.
How To Recover Deleted WMF Files?
In order to perform WMF image recovery with or without software, you need to follow the below possible ways. So, let's try them…
Solution 1: Use Photo Recovery Tool to Recover WMF Files [Recommended Way]
You can easily recover deleted WMF files by using the most famous WMF File Recovery Tool. It is specially designed to restore lost or deleted videos, pictures, audios, and more from digital devices.  
This image recovery is good and works pretty in undeleting the TIFF, PNG, RAW, PSD, JPEG, GIF, or any other image file format in a safe & secure manner. 
Below you can find some other outstanding feature of this data recovery tool:
Recovers deleted, lost, formatted, or even inaccessible media files from several digital devices successfully
Preview recoverable files within software before you proceed further to save them on your PC.
100% read-only program. Safe, secure & easy to use
So, if you are also willing to restore lost or deleted WMF files then start downloading & installing this feature-loaded software on Windows and Mac systems respectively.
emid

emid


* Free version of the program only scans and previews recoverable items.
Let's try the step-by-step guide to recover WMF files…
Supported File Formats

Image File Formats – JPG/JPEG, GIF, BMP, ORF, TIFF, etc.

Video File Formats – AVI, MPEG, MPG, MOV, MP4, M4V, 3GP, ASF, 3G2 MTS, more.

Audio Formats – ASF, WAV, AAC, RPS MP3, FLAC, AMR, etc.
Solution 2: Get Back Disappeared WMF Files From Backup Folder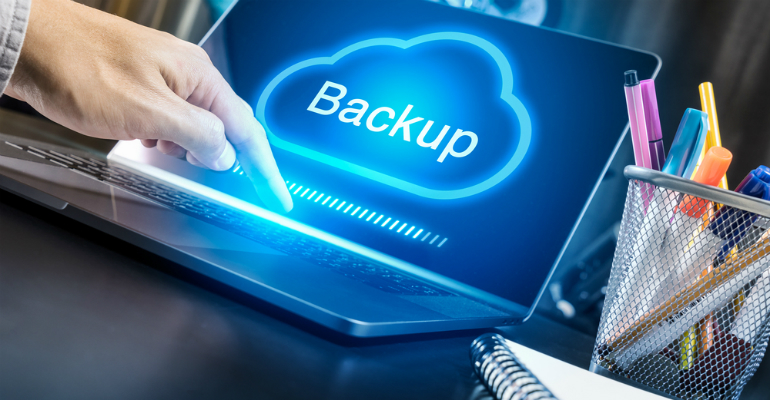 The best way to get back disappeared WMF files from digital devices is the backup option. Thus, it's always advised to you to create a backup of each and every file regularly.
Therefore, if you've kept the backup of those missing WMF files then you need to go to your Backup folder & then find out the files you needed. And click on the Restore option. After following the directed path all your erased WMF files will be restored to their original position.
Solution 3: Recover WMF Files From Recycle Bin & Trash Bin Folder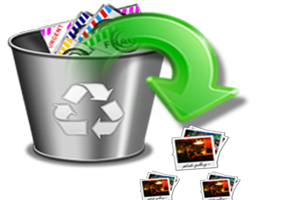 You can also try another option which is to restore from Recycle Bin & Trash Bin option. For this, you can simply go to the Recycle Bin & Trash Bin Folder in Windows and Mac systems respectively. After this, you can select the files there that you want to restore. After selecting the images, you can right-click on them and select the Restore option.
Tips To Avoid Further Deletion Of SR2 Images
Read out the below-given tips in order to avoid further deletion of WMF files:
You should always try to make use of a good anti-virus program to scan the system & keep it updated.
You should always create a backup of your important files regularly
While transferring your image files, do not remove the card reader
There must be an accurate power supply.
FAQ (Frequently Asked Questions)
How Do I Convert A WMF File?
You can convert your .wmf files by following the below steps: • First, choose a .wmf file. • Click on the Convert button to start uploading your file. • After the file gets uploaded, the converter will redirect a web page to show the conversion result.
What Is A WMF File Used For?
WMF is short for Windows Metafile. This image format was designed by Microsoft in the 1990s and used to stores the records of graphic objects and drawing commands to display the image on a screen.
How Do I Open A WMF File?
You can open WMF files with below-given programs: 1. File Viewer Plus 2. Adobe Illustrator 2020. 3. ACD Systems ACDSee Photo Studio. 4. CorelDRAW Graphics Suite 2020. 5. Corel PaintShop Pro. 6. IMSI TurboCAD Pro. 7. Newera Graphics Converter Pro. 8. Canvas X.
Final Words
Photo or other data deletion from media device is so common. In this blog, I have discussed- what are common causes of WMF file deletion and its effective ways on how to recover WMF files.
I hope, now you can easily recover WMF files using the WMF File Recovery tool. This program is completely a perfect solution for WMF image recovery. However, you can also try other alternatives that are already mentioned in the above section of this blog.
So, all the very best to you.
Taposhi is an expert technical writer with 5+ years of experience. Her in-depth knowledge about data recovery and fascination to explore new DIY tools & technologies have helped many. She has a great interest in photography and loves to share photography tips and tricks with others.