Unable to open your .bmp or Bitmap images as they got corrupted? Struggling hard to repair BMP files? If it is so, then read this article till the end and learn some best BMP repair solutions. Moreover, you will also come to know what BMP files are, the reasons for BMP image corruption.
You can repair corrupt BMP files by converting the BMP format to another photo format, renaming the Bitmap file, or using the Photo Repair Tool.
So, let's get started…

To repair BMP file, we recommend this tool:
This software will repair grainy, distorted, pixelated, blurry, greyed-out images and restores your prized memories effeciently. Now repair your corrupt or damaged photos in 3 easy steps:
Download this Photo Repair Tool rated Great on Pcmag.com.
Click Add File to add the photo you want to repair.
Select Repair to start the repair process and save the repaired image on the desired location after the repair is done.
How To Fix Corrupted BMP Image File?
As I have already mentioned above that the BMP File Repair Tool is one of the best software which you can use to repair BMP files.
This repair tool has the best features with the help of which it becomes so easy to repair corrupt BMP files. It not only fixes the BMP image file but also repairs other image file formats like NEF, ORF, JPEG, CR2, PNG, GIF, SRW, SR2, TIFF, MRW, RAF, DNG, ARF, and more.
With the help of this BMP repair software, you will be able to:
Repair corrupted, damaged, inaccessible BMP image files
Completely trusted and available at affordable price
Preview the repaired files and save them in your preferred folder
100% safe and secure to use
This tool is compatible with the operating systems; Windows as well as Mac.



* Free version of this program only previews repaired photos.
Now, let's go through the steps of this BMP repair tool to fix BMP files……
Step 1: Download, install and launch Photo Repair Tool on your computer. Click on 'Add File' to repair corrupt/damaged image files.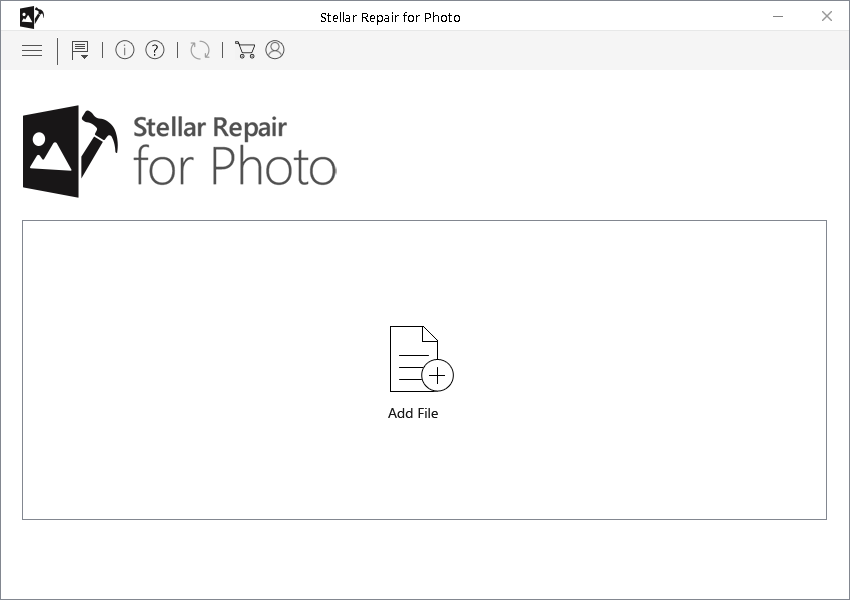 Step 2: You can then select the files for repairing. Next, click on 'Repair' to begin the repairing process.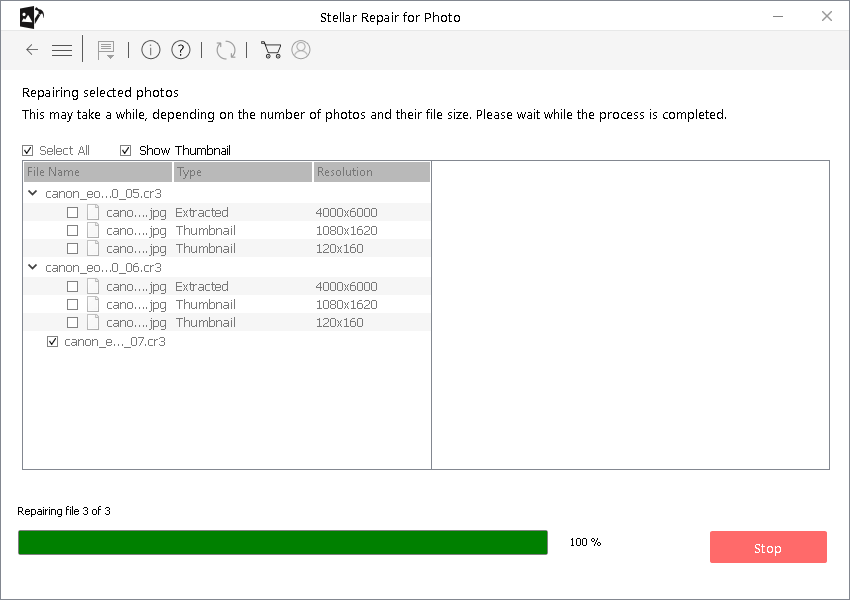 Step 3: Finally, click on 'Save' button to preview and save repaired images on your desired location on the computer.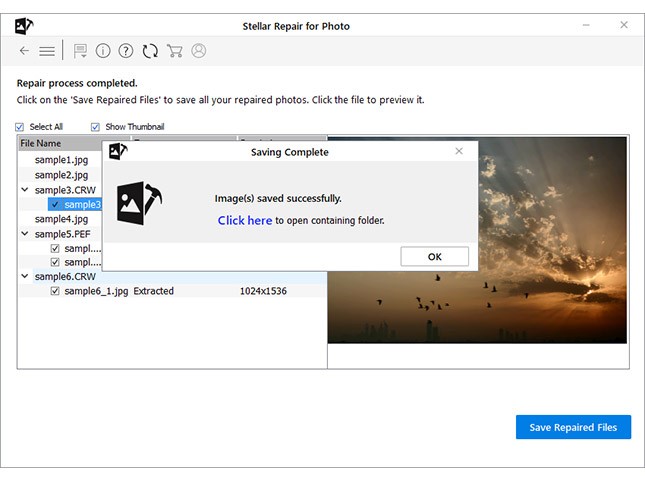 Other Fixes To Repair BMP Files
Fix #1: Convert BMP File To Another Image File Format
Sometimes it happens that the inaccessible BMP image files open correctly in the different image file formats. In that situation, you can simply convert the bitmap files to other file formats using any free and secure online image converter tool.
Fix #2: Open BMP Files In Another Program
Well, if the first method fails to resolve BMP files issue, then you can try this solution to fix corrupted BMP files easily. If you are unable to access the BMP photos, then try to open the file in some other program like Adobe Illustrator Adobe Photoshop, ACD Systems Canvas, CorelDRAW, etc.
If this fix won't work, then try the next solution to repair BMP files.
Fix #3: Run CHKDSK To Repair Corrupted BMP Files
If you are unable to access the BMP image files then, you can run the CHKDSK command to make your BMP file accessible.
This command helps you to scan for bad sectors and fix BMP error that causes due to bad sectors on the storage devices. So, to fix this error, follow the steps given below:
Make sure that you connect the storage device that contains BMP images with the system
Now, you need to type the 'cmd' in the Windows Search box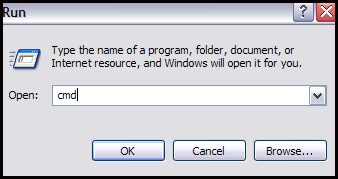 Next, make click on the Command prompt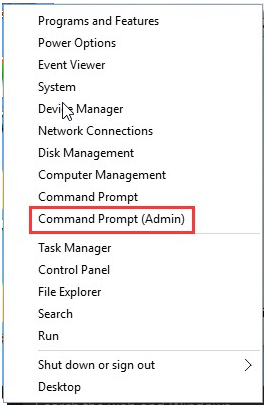 Then type CHKDSK (drive letter) /r in the Command Window.

After completing the above steps, now you have to restart your system and try to access the BMP image files.
Fix #4: Rename BMP Image File
This one is another best and easiest method that you can try to resolve corrupted BMP files. By renaming the BMP image file without changing its file extension can fix this issue. You can simply save the BMP image with a new name and then try to access it again.
Now, let's know something more about the BMP image file format…
What Are BMP Image Files?
BMP file is also known as the Bitmap Image. It is one of the image file formats that contain bitmap graphics data. It is supported by the Microsoft Windows operating system.
Bitmap file formats are commonly used on the Windows OS and other platforms which allows users to store any type of .bmp data.
However, sometimes .bmp file format gets corrupted due to various reasons. So, let's know the most common causes below.
What Causes The Corruption In Bitmap Files?
There are several reasons for the BMP file corruption. Below, you can find out the most common reasons for corruption in the bitmap files:
Taking BMP pictures in digital devices with low battery
Corrupted/broken header of the BMP files
Unfinished scan of bitmap files, BMP files may become damaged/corrupted
When the storage media is infected with a virus, you are unable to access the BMP files anymore
Due to Outdated drivers
If your BMP image is saved in SD card with a bad sector then it can corrupt your image file
Mistyped the image file name can corrupt your BMP pictures
Is Your BMP Photo Corrupt? Here's How You Can Avoid It
Follow the below-mentioned tips to avoid BMP files to become corrupted:
Never take out the memory card when in use
Install a good antivirus in the system to avoid virus attack
Please wait until the file transfer process is done before you unplug the storage device
Do not click the images or record any video while showing the battery is low
Be careful while deleting the unwanted files.
Frequently Asked Questions:
How Do I Fix A Corrupted BMP File?
You can fix corrupted BMP files by trying the below troubleshooting tricks:
Convert BMP File To Another Image File Format
Open BMP Files In Another Program
Run CHKDSK To Repair Corrupted BMP Files
Rename BMP Image File
What Programs Can Open The BMP Image Files?
A large number of images and graphics programs can be used to open the BMP files. Below I have mentioned a few programs to open the bitmap files…
Adobe Illustrator
Adobe Photoshop
ACD Systems Canvas
CorelDRAW
How Do I Fix Bitmap Image Is Not Valid?
In order to fix this is not valid Bitmap file using the below methods:
Open BMP image in another photo viewer
Open the photo on another PC
Reboot the computer
Run Antivirus
Run Windows Troubleshooter
How Do I Convert Multiple BMP To JPG?
Follow the below easy steps to convert multiple BMP to JPG files using Convertio:
At first, type Convertio on your web browser and open it.
Drag & drop all the BMP photos to Convertio.
Choose the JPG as an output format.
Tap Convert.
Once the conversion is completed, click on Download option to save JPG files.
Tap Convert again in order to convert other uploaded BMP images.
Final Words
No matter whatever the reason may responsible for BMP image file corruption is, now you can repair BMP files with ease. In the above sections of this blog, you might have noticed how the BMP file format gets corrupted and how to fix volume bitmap errors.
I hope BMP File Repair Tool will surely help you to repair BMP files and allow you to access those repaired image files.
Apart from this, if you ever delete the BMP image files unintentionally then no need to worry at all, you can easily recover deleted BMP files using the backup option.
I hope you liked this post…..

Taposhi is an expert technical writer with 5+ years of experience. Her in-depth knowledge about data recovery and fascination to explore new DIY tools & technologies have helped many. She has a great interest in photography and loves to share photography tips and tricks with others.