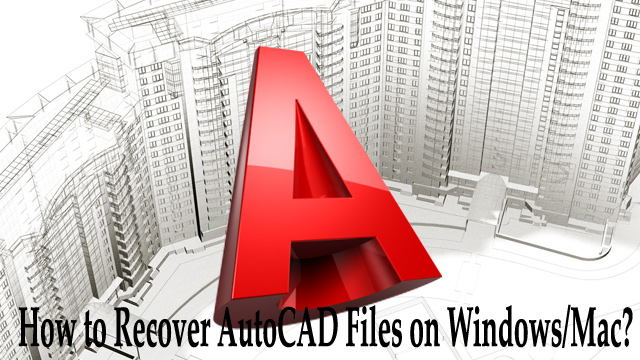 Effectively Rescue Deleted or Lost AutoCAD (.DWG) Files
Summary – Photo Recovery Tool is powerful software that has the capability to retrieve deleted AutoCAD DWG files that got deleted by mistake, virus infection, availability of bad sector, formatting hard drive, etc. Any type of AutoCAD .dwg files can be restored with this software.
Digital Media Recovery Tool will help you:
Restore deleted, lost, corrupted AutoCAD (.dwg) files
Beside AutoCAD files it also retrieves various photos, videos and audio files format
Support files recovery from various data storage devices like hard drive, memory cards, pen drive, memory stick, USB drive, mobile devices, etc
Preview recoverable media files before you proceed further to save the file
Read-only program, 100% risk-free & easy to use
Easily Get Back Deleted AutoCAD (.dwg) Files



* Free version of the program only scans and previews recoverable objects.
AutoCAD is generally used for designing in two dimensional or three dimensional formats with the help of the software known as Computer Aided Design. This application has been widely used in industries for designing the structure of the machines and their layout, by the project engineers for playing the layout as well as the structure, by the engineers for designing the machines, gears and the switches, by the architects for planning the this structure as well as the strength of the building or any structure and it is also used for various other purposes including for personal use as well.
Also Read:

How To Retrieve Photos From Transcend Memory Card On Windows/Mac?

Samsung UFS Memory Card Recovery: Recover Deleted Photos, Videos & Audio
Causes Behind Autocad Files Showing Error /Issues
May be some third party application is running inside
DWG files created or saved by non-Autodesk or non-Real DWG products.
Abrupt termination of AutoCAD while saving the drawing.
Old drawings used continuously over the course of year.
Storage media degradation (bad sectors on a hard drive).
Defective or falling RAM.
Operating system issues.
Network anomalies (transmission errors, file locking, latent writing of data).
Outdated software
Power surges.
Best Ways To Recover Autocad File
Method 1:
When the AutoCAD file (DWG) will not open
Your drawing may display error message like "Drawing file is not valid," or shows hang/ crashes like issues during opening of AutoCAD file then the reason can be that
You might have left .dwl or dwl2 files in the folder directory. These are two hidden files that have same name as the .dwg file but with the different extension .dwl and .dwl2.to correct this:
Go to the Windows Control Panel> Folder Options.
On the view tab , turn on the option of show hidden files.
After then go back to the folder alongside your DWG file.
Try to open the DWG file again.
If this method fails to work then try the second method.
Method 2:
These steps can be tried one at a time. So be sure to stop and try to open the file after each one.
Open a blank DWG and run the RECOVER command. Select the file that is showing issue. AutoCAD will attempt to recover the file and open it.
Open a blank DWG and run the INSERT command. Select the problematic file and see if it will insert. If it does, run EXPLODE and select the inserted block. Run AUDIT and PURGE commands, and then tap to the SAVEAS option to create a new DWG.
Look in C:\Windows\Temp for files with an SV$ extension. If it exists with a similar name to the corrupted DWG file, then rename the extension to DWG and see if it can open now.
Try to open the drawing using the DWG Trueview. If you can open it there, convert the drawing to an older DWG version and try opening it again.
Go to your backup system and restore the file from a time before it became corrupted.
You may also be interested in:
Steps to retrieve lost/deleted AutoCAD Files

Step 1 – Install "Digital Media Recovery' tool and launch it. Click on "Recover Photo, Audio & Video" tab to recover images, songs and videos files from any SD card, external USB drive or computer hard drive. Connect the media to your computer and then perform the process.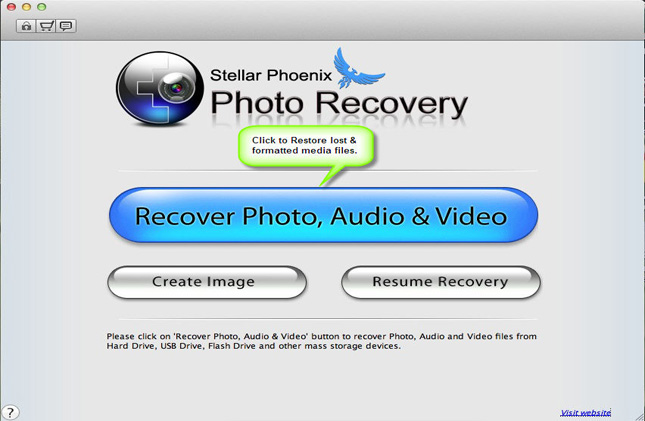 Step 2 – Select the drive from which you want to recover files. The external media will be shown in the list, if not then click on "Refresh Drive" button. Now select the desired drive to scan and then click on "Scan Now". If you want to customize the recovery on the basis of file types then click on "Advance Scan".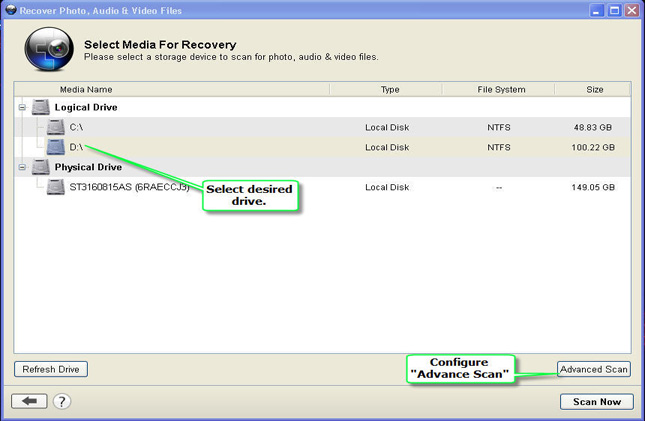 Step 3 – In the Advanced Scan you will have the option to scan as per to the file list, such as Photo, Video and audio or you can also select the data range from the storage device. This option reduces the scanning process time.
Step 4 – Once you click on "Scan Now" button the software will show that scanning is in process. The recovered files listed in a tree structure on the left side of the window panel.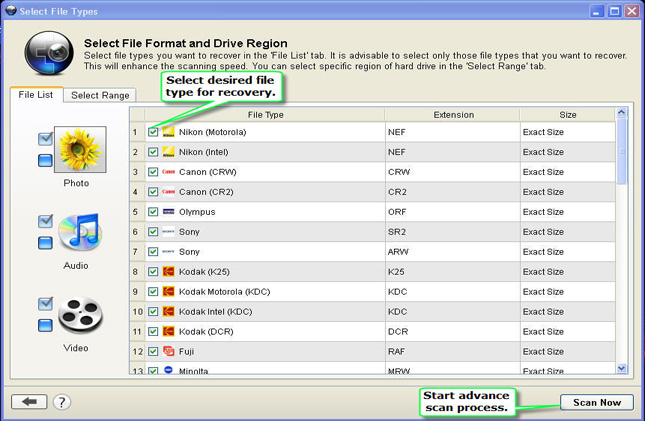 Step 5 – After scanning, you can select the files to preview them and then you can click on "Recover" button to finally save them on your computer.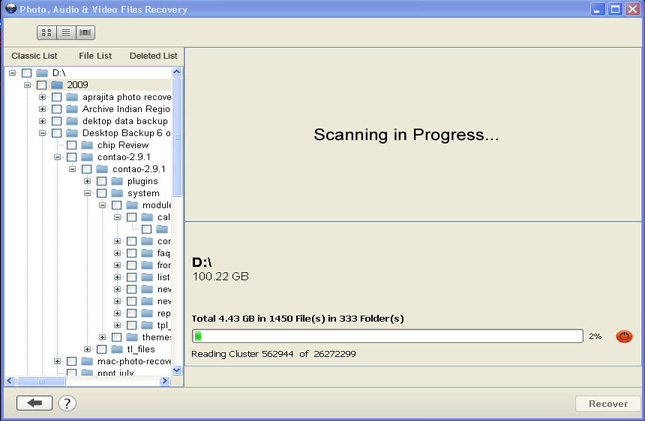 Step 6 – Select the desired location on your computer to save the recovered files. The screenshot shows that the recovered files are being saved.

Conclusion:
The manual solution mentioned in this post will surely help you to open up your corrupt AutoCAD file. so try the solution mentioned in this post for easy and instant recovery of your AutoCAD file.
If you have found this post helpful and useful, then please do not forget to share it.
Also like and follow us on Facebook, G+, Twitter and Pinterest to get latest updates.
Summary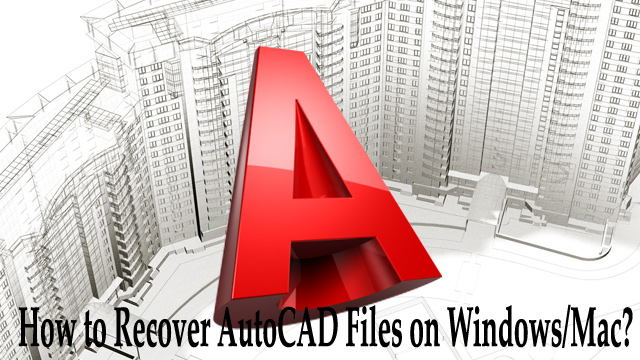 Article Name
How To Recover Autocad Files On Windows/Mac?
Description
Know the best manual ways to open up your AutoCAD file (DWG).
Author
Publisher Name
Publisher Logo