You may encounter "This video format is not supported" error either due to the missing codecs or due to video file corruption. Regardless of the reasons, this error can be fixed by applying a few basic tricks like- converting the video file format, installing the proper codecs, and others mentioned in this post.
If you are facing an unsupported video format error on your PC while playing the video file then go through this whole post. Here, I have mentioned the 4 effective ways on how to fix unsupported video format.
However, while trying these troubleshooting fixes, if you find your video file get corrupted or damaged then it's recommended to use the advanced Video Repair Tool.
To fix corrupted, choppy, pixelated, jerky or grainy videos, we recommend this tool:
This software will repair flickery, stuttery, jerky, unplayable videos and supports all popular video formats. Now repair your corrupt and broken videos in 3 easy steps:
Download this Video Repair Tool rated Great on Pcmag.com.
Click Add File to add the video you want to repair.
Select Repair to start the repair process and save the repaired video on the desired location after the repair is done.
How To Fix "This Video Format Is Not Supported" Error?
Below, I have listed down some of the helpful ways to fix video format not supported windows 10 error. So, let's check out the given methods without any further delay.
Fixed- "This Video Format Is Not Supported" Error? [Video Tutorial]
#1: Convert File Format of Video
If your video file format is not supported by the media player but you set your mind to use the default media player only then you can convert the file format of your video.

You will get several online video format converters for this purpose and will also get your desired result. But, one of the safe and securest ways to convert the video file format is – using the VLC media player.

Here's how to convert a video file format using VLC:

Step 1: Firstly, you need to launch the VLC Media Player on your PC.

Step 2: Then, go to "Media/Open Media" and select Convert/Save option.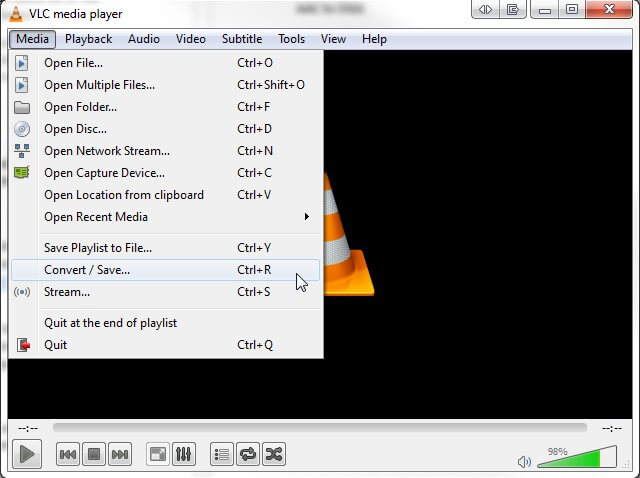 Step 3: Go to the File tab > click on Add and choose the video file that you need to convert.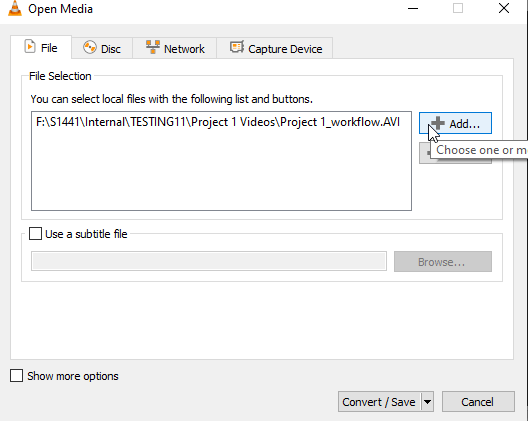 Step 4: Again, click on "Convert/Save" option.

Step 5: Now, you can choose your new video file format from a Profile option in a "Convert" wizard. You can also edit your particular profile by clicking on the "Edit Selected Profile" option (wrench icon)

Step 6: Finally, click on the "Start" button to initiate the conversion of video file format.
Also Read: This Video File Cannot Be Played Error Code 224003
#2: Install the Proper Codecs for Unsupported Video File
As I discussed above, an unsupported video format issue mostly occurs due to the lack of missing codecs. Hence, downloading & installing the proper codec of that particular video file can help you to fix video file is not supported error.

How to install the codecs in the Windows Media Player
First of all, launch a Windows Media Player.
Then, navigate to "Tools" tab & select "Options"
Again, click on "Players" tab then > "Download codecs automatically" to check the checkbox.
Now, click on the "OK" button.
As you will play the video file, a pop-up message will appear on the screen asking you to install the missing codecs.
At last, click on the "Install" option and you are done!
How  to install the codecs in the VLC Media Player
Launch a VLC Media Player on your PC.
Then, go to the "Help" tab & click on "Check for Updates".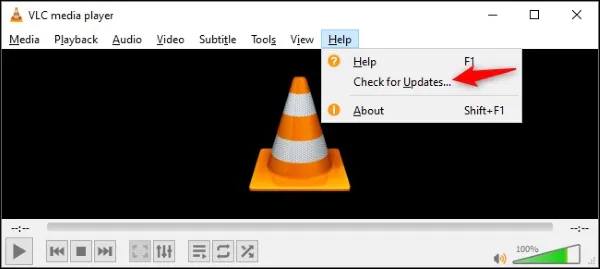 Now, a popup message will appear on the screen asking you to download a new version.
Finally, click on 'Yes' and the latest video codecs will automatically downloaded on your PC with new version.
#3: Use Different Media Player to Play your Video File
Some media players are designed to play the specific video file formats and on the other hand some video files aren't supported by every media player.  For example – the VLC media player is compatible with almost all video file formats but the QuickTime Player only supports MOV, MPEG, WAV & some AVI file formats.

To fix this incompatibility issue, you should try playing your video file using different media players. You will get several media players on Windows, just choose one of them to run your video file effectively.

Follow these steps to know how to change the media player:
Firstly, you need to make a right click on the video file.
Then, select "Open with" from a drop-down menu.
Now, you will see a series of programs that you can use to play your video file.
Choose your suitable media player and you are done!
[Recommended Solution] Fix Unsupported Video Format
In case, you are unable to play your video file on different media players then there is a chance that your video file might get corrupted and needs to be repaired. For this purpose, you can use our trustworthy Video Repair Tool.

This tool has the ability to repair all types of corrupted, damaged, inaccessible, or broken video files. It supports all sorts of video file formats such as – MP4, MPEG, M4V, WMV, FLV, F4V, MTS, and AVCHD, etc. This software has a user-friendly interface and is 100% safe & secure to use.



* Free version of this program only previews repaired videos.

So, without wasting your time, quickly download & install this Video Repair Tool on your PC & repair your corrupted video file in hassle-free manner.

Step 1: Download, install and launch Video Repair software on your system. Click on 'Add Files' to add corrupted video files.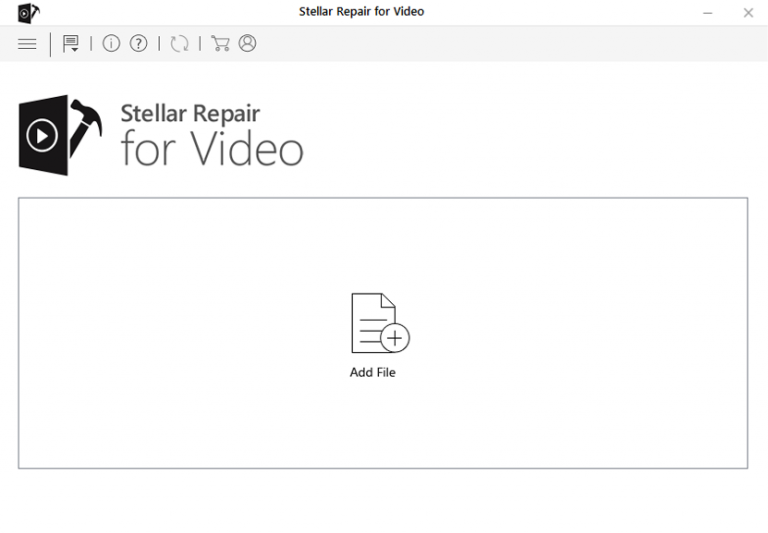 Step 2: Click on 'Repair' button to begin the repairing process. This start repairing your added video files one by one.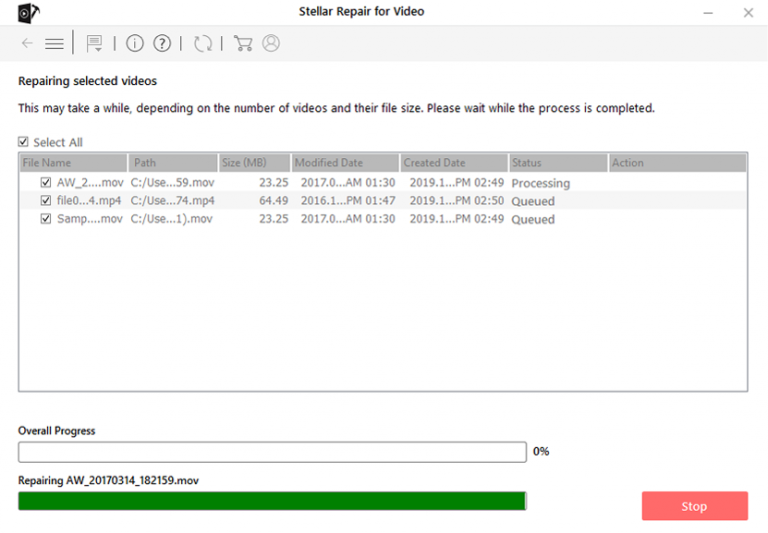 Step 3: You can click on 'Preview', in order to preview the repaired video file within the software and click on 'Save Repaired Files' button to save the repaired videos at desired location.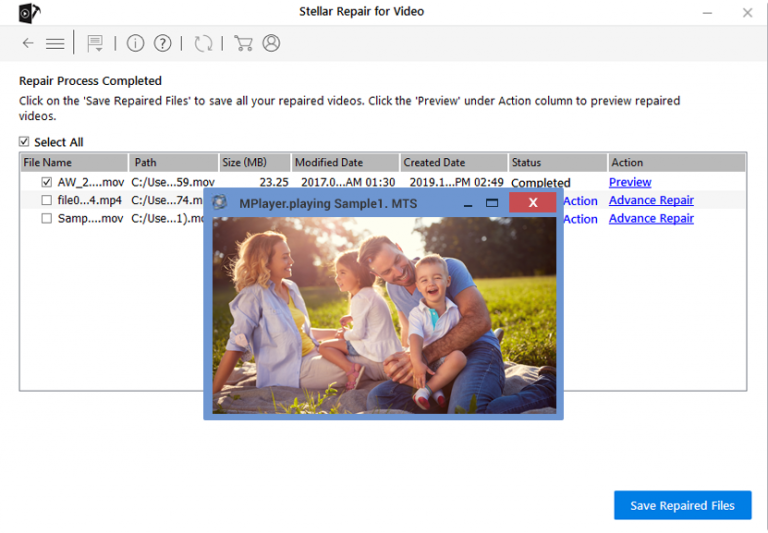 FAQs [Frequently Asked Questions]
How Do I Recover An Unsupported Video Format?
You can easily recover your unsupported video file format by using the most recommended and powerful Video Recovery Tool. This software can help you to recover all sorts of video file formats.
How Do I Watch Unsupported Videos On Android Devices?
If you want to watch an unsupported video on Android devices then follow the below-given steps:
Open your browser on your Android device and visit a link -https://photos.google.com/unsupportedvideos
Then, choose the videos that you wish to download/delete.
Finally, hit the Download button.
Also Read –  [7 Fixes] This Video File Cannot Be Played Error Code 224002
Conclusion
Nothing is much more frustrating than getting an unsupported video format error while streaming your favorite video. But, luckily there are some realistic ways that can help you to fix this video format is not supported error.

No matter, what causes this error on your pc, the aforementioned solutions will surely help you to deal with this issue.

However, in case of video file corruption issues, you can choose our recommended tool – Video Repair Tool. It is an advanced repair tool that deals with all kinds of video-related issues.




Taposhi is an expert technical writer with 5+ years of experience. Her in-depth knowledge about data recovery and fascination to explore new DIY tools & technologies have helped many. She has a great interest in photography and loves to share photography tips and tricks with others.