Restore Lost, Missing, Deleted, Erased, Formatted MIDI Audio Files From Various Media Storage Devices!!!
Summary – Lost your important MIDI audio files? Accidentally or intentionally deleted your .midi audio files? Do not panic! The good news is that you can efficiently recover deleted midi audio files format with the help of professional Audio File Recovery Software.
With the help of powerful Audio File Recovery Tool, you can:
Easily retrieve deleted, lost, formatted or erased MIDI audio files from any media storage devices
Apart from MIDI audio files, also rescue other audio files like WAV, AMR, MP3, RPS, WMA, M4A, M4P, AU, OGG, WMA, RM, AIFF, Real Audio (RA), FLAC, etc.
Also has capability to restore various file format of photos and videos
Support recovery of audio files from several media storage devices such as memory cards, smartphones & tablets, hard drive, external hard drive, memory sticks, pen drive, USB drives, digital cameras & camcorders, etc
Compatible on both Windows and Mac as it comes separately for both OS
Read-only program, 100% risk-free & easy to use
Download MIDI File Recovery Tool To Retrieve Deleted MIDI Audio Files



* Free version of the program only scans and previews recoverable objects.
What is MIDI File Format?
MIDI stands for Musical Instrument Digital Interface and is basically a communications protocol electronic musical instruments and computer. It is itself does not make sound, it is just a series of messages like "note on," "note off". This common language helps electronic device of this type to communicate in order for musicians to make digital music. However, the created MIDI files are not actually the same kind of digital audio formats like mp3, wma, amr, etc to listen to music. It can still be thought of as digital music.
Common MIDI File Formats
When you download MIDI files from net, they can be in various formats. The most common are:
Standard MIDI (.mid / .smf)
XMF (Extensible Music File) (Windows Media Audio)
Karaoke MIDI (.kar)
Since, MIDI Files do not store any 'real world' recordings like voice, live performances, etc, and hence it can't be used in the same way. But, MIDI files are very small and it can be played on a various devices that support the MIDI protocol.
Know how MIDI Files deletion takes place
There are various causes through which you can lose or delete your MIDI audio files. Some of the reasons for the deletion of midi files are mentioned below:
During marking the unwanted files for deletion, users may sometimes mistakenly mark important midi files which should not be deleted and press Delete command; hence you encounter with midi file deletion.
During transfer of midi audio files, improper ejection of card can also result in loss of midi files
While scanning the files with an antivirus program and if there is any corrupt MIDI file then it may also get lost from digital media storage devices.
Even pressing the "Delete All" option can also delete your data, including MIDI files permanently from media devices
But you do not need to worry about it. No matter whatever may be the reasons behind the lost midi files you can very easily get back midi audios from any digital media storage devices with the use of audio file recovery software.
What happens after deletion of MIDI files from Storage devices?
In almost all data loss situation, the deleted content remains on the storage medium but it is not seen as it turns inaccessible to operating system.
The same thing happens with MIDI audio files.
But the most crucial step in the event of a data loss is to stop using the affected computing device or storage drive as soon as possible.
Well to make the inaccessible data to accessible, it needs to be recovered with the use of professional data recovery software. The recovery software is designed in such a way that it completely scans for the deleted contents from digital data and also modifies the missing files in a way which can easily visible to device operating system.
Best solutions to Recover Deleted/Lost MIDI Audio Files
There are few recovery solutions available for lost midi files. Below find out those solutions:
Solution 1: Get lost MIDI Audio Files from Backup
If you have proper and valid backup of your MIDI audio files, then you can use that backup files to restore lost MIDI files.
Solution 2: Restore deleted/lost MIDI Files from Recycle Bin
If you have deleted the MIDI files on your Windows or Mac system and if you have not cleared the recycle and Mac trash bin, then you still have the chance to restore deleted .midi audio files.
Check recycle bin on Windows and trash bin on Mac.
Solution 3: Recover deleted/lost MIDI Files using MIDI File Recovery software
If both solutions mentioned above do not come in help, then you can use the world popular Audio file recovery (Windows/Mac) which is suitable MIDI audio File Recovery software. It will allow you to restore lost, corrupted, deleted .midi files from media storage devices such as memory cards, system hard drive, portable hard disk, USB flash drive, pen drive, audio player, etc.
This recovery software for MIDI audio files allows users to scan media storage device and preview recoverable files within software. Hence, you can preview midi files before recovering it on your system.
The software also restore other audio files formats such as MP3, WAV, AMR, etc as well as other various file formats of videos and photo from various data storage devices.
You Might Also Be Interested In:
Steps to Recover Deleted/Lost MIDI Audio Files

Step 1 – Install "Photo Recovery" software and launch it on your computer. Click on "Recover Photo, Audio & Video" tab to recover photos, videos and audio files from any SD card, external USB drive or computer hard drive. Connect the media to your computer and then perform the process.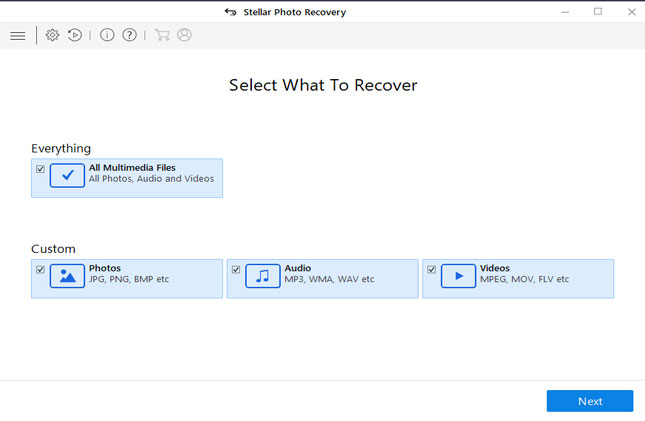 Step 2 – Select the drive from which you want to recover files. All the hard drive and external media will be shown in the list. Now select the desired drive to scan and then click on "Scan" button.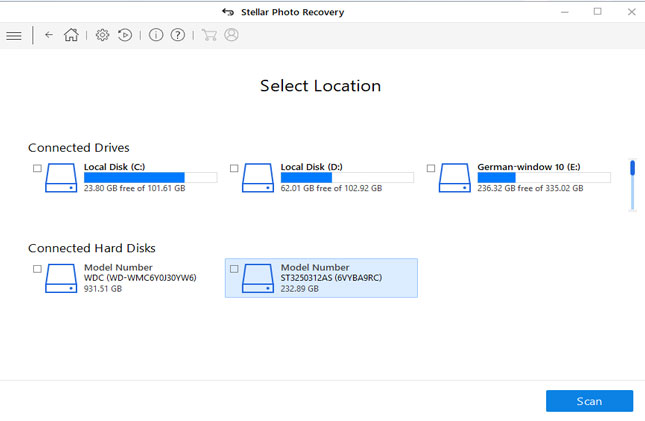 Step 3 – Once you click on "Scan" button the software will show that scanning is in progress. The software will search for all multimedia files from your selected drive or attached media.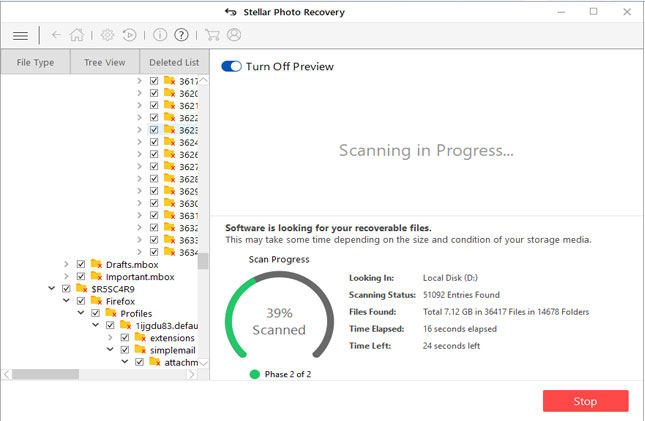 Step 4 – After scanning, all the files that are found in the selected volume, hard disk or other storage media devices are listed. You can now select the files to preview them and then you can click on "Recover" button to finally save them on your computer.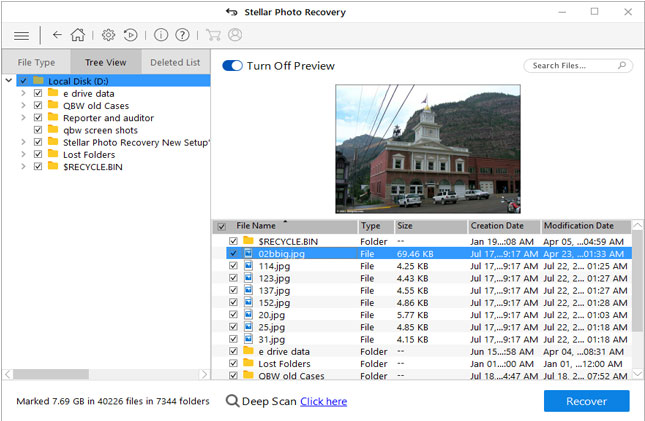 Conclusion
So from this post you have learned two ways to recover lost or deleted MIDI audio files. The first solution was recovering midi audio files from backup and if in case you do not have any backup, then you must use Audio file recovery software.

If you have found this post helpful and useful, then please do not forget to share it.
Also like and follow us on Facebook, Twitter and Pinterest to get latest updates.
Summary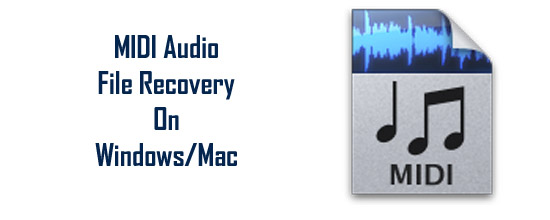 Article Name
MIDI File Recovery – Recover Deleted/Lost MIDI Audio Files on Windows/Mac
Description
3 Solutions to Recover Deleted/Lost MIDI Audio Files. Solution 1: Get lost MIDI Audio Files from Backup. Solution 2: Restore deleted/lost MIDI Files from Recycle Bin. Solution 3: Recover deleted/lost MIDI Files using MIDI File Recovery software.
Author
Publisher Name
Publisher Logo