Memory card has become very popular nowadays as it is being used in several multimedia devices like- smart phones, digital cameras, tablets etc.
Most of the users use SD Card in their devices so that they can store large amount of data in it. They are very small in size but it has a capacity to store huge amount of data including photos, videos and audio files. However, sometimes you may get issues like memory card error, card locked or any other error codes.
Tips To Avoid Memory Card Error Or Corruption
If your SD card gets corrupted/damaged once, it is very hard to recover all the deleted or lost data such as photos, videos, audios and more but if you have already a backup of all the data then there is a chance to get back your lost data safely.
Thus, if you want to avoid memory card corruption or errors it is better to take proper care of your SD Card.
Check out the below section, here I have provided some of the effective tips to prevent microSD card from corruption. Try to follow the given tips to avoid memory card errors.
Tip #1: Format Your SD Card After Buying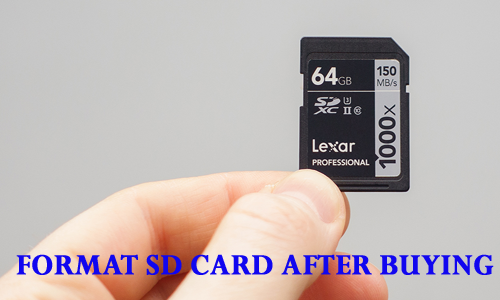 It is not necessary that you have to format memory card after buying it because it is available preformatted. But if you will format memory card before storing your data in it, your media card will remain safe from corruption issues. Make sure that first time formatting of microSD Card must be done through camera, smartphone or tablet, not from the computer. For the next time, whenever there is the need of formatting SD card you may use computer to format it.
Tip #2: Leave Extra Space On Your Memory Card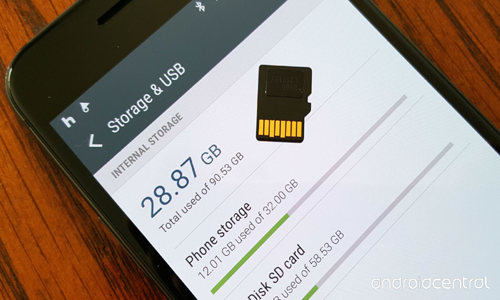 SD Card have a limited storage space, so always leave some extra space before storing excessive or unlimited data in it. Unnecessary storage of data may corrupt or damage your card or may cause some memory card error issue. Thus, if you want to protect your SD Card from damage, avoid filling your SD Card with unnecessary data.
 Tip #3: Turn Off The Device Before Removing The Memory Card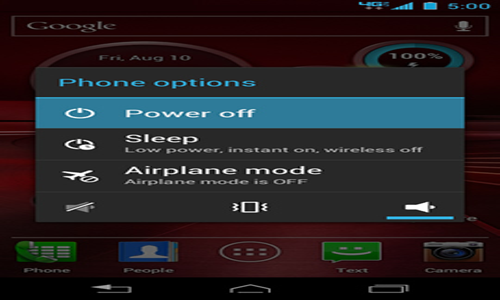 This is one of the simplest ways to prevent memory card corruption or any error issue. You should always turn off the device first before removing the memory card from the device, otherwise, it can also cause corruption issues. Also, it may be possible that the data you have saved in the card gets deleted or lost.
 Tip #4: Avoid Getting Bad Sector In Memory Card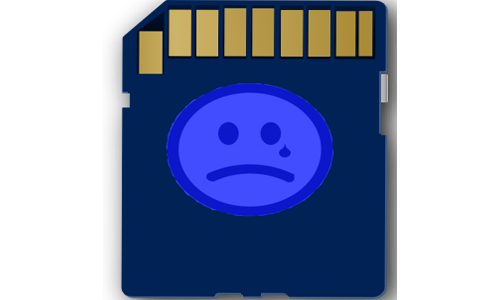 If you don't want any kind of corruption issues in your memory card then, there should be no bad sectors present in your SD card. Here, bad sectors refer to, the poor space of storage. If the bad sector will increase in your memory card, it will stop working and, in that case, card may unable to store anymore data and as a result 'SD card will be corrupted'.
 Tip #5: Never Use Same SD Card In Different Devices
In case you have one memory card and you are using it in different devices, just stop doing so. This is suggested because in such a situation, you may require to delete your important data to make more storage space. However, in some cases, it may corrupt your memory/SD card. So, if you want to prevent from microSD Card corruption, don't use the same memory card in different devices.
 Tip #6: Instead Of Using One Big Use Multiple Small Cards
Always use multiple small cards to store your data instead of keeping all the data in one big SD card. But have you imagined, that if 128GB card fails to store all the data, if it gets corrupted suddenly due to over storage, then you may lose your all precious data? So instead of taking risk it is better to keep your data in multiple small cards.
 Tip #7: Never Store Infected Data In Your SD Card
While storing any data into your microSD card from any device; first check if the data contains malware and virus. For this, you should first scan your device with any antivirus tool and remove the malware from the device. However, if you don't do this, there is a possibility that your memory card become corrupted and lose complete data from it.
Tip #8:  Safely Remove The SD Card From Any Device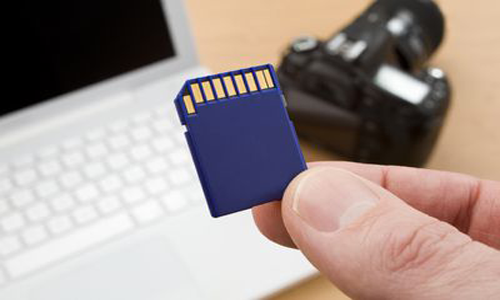 Always remove your SD Card from any device by applying 'Safely Remove Hardware' because if you will remove the card directly without applying this method, your thousands of data may be corrupted or deleted. So, it's better that while removing the SD Card from any device, firstly click on 'Safely Remove Hardware' option and then remove it.
Tip #9: Instead Of Deleting All The Data Use 'Format' Option
'Format' and 'delete all' both the options are completely different from each other as you select the 'format' option, all the data present in microSD Card will be deleted permanently and make it fresh but if you will select the 'delete all' option nothing will happen only all the data will be hidden from your memory card. Though formatting is much better than delete all option.
Tip #10: Avoid Using microSD Card In Low Battery Of Device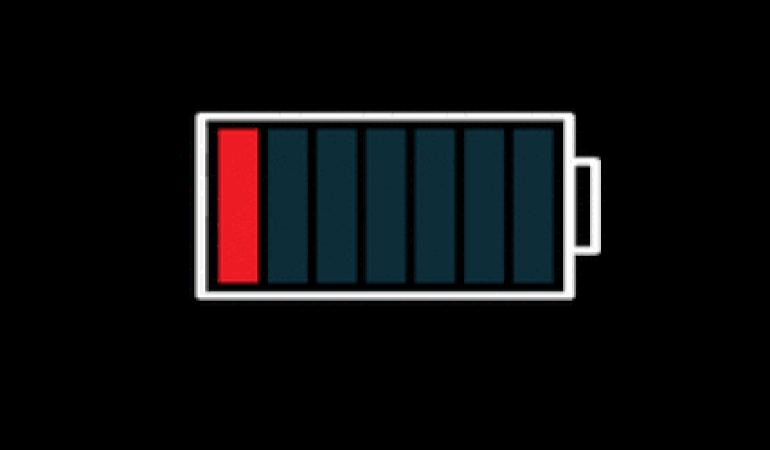 Do not use any device when its battery is low because doing so may affect your data present in your SD Card and may also cause corruption issues. In case when the device battery is low, there is a greater chances of memory card corruption.
Tip #11: Always Format Your SD Card In Original Device
This is a very important tip to remember, always format your microSD Card in the original device only. If you are using your card in camera and you want to format your SD Card, do it in camera only, because if you will format your memory card in other devices, this may be caused memory card corruption or error.
Tip #12: Put Your SD Card In Safe Location
If you want to avoid media card corruption, you should always keep your SD card in safe place. Because there may be a chance that your memory card gets damaged due to various other factors including dust, water, fire, theft etc. And as a result, you may not able to access data from it anymore.
Tip #13: Always Reformat Your SD Card After Each Import
You must keep at least two backup copies of your photos and then reformat your memory card after every import. This will keep your data safe as well as protect the card from corruption.
Tip #14: Protect Your SD Card From Physical Damage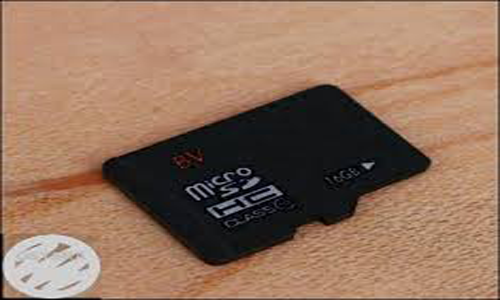 Do not bend or drop your SD card anywhere or keep it in pockets because little scratches may damage your SD card so it's better to handle it carefully. This may sometime do not allow to access the data from your memory card.
Tip #15: Always Reboot Your Device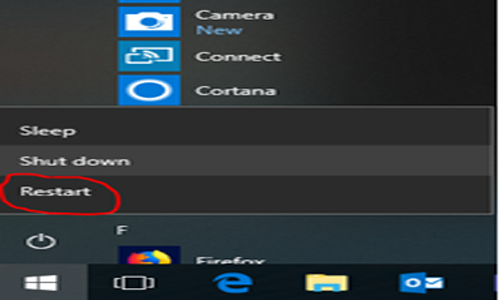 Whenever you are facing any corruption or any error issue of SD Card, immediately reboot your device because sometimes reboot of device may solve all the issues related to memory card. Try all the above-given tips one by one to avoid memory card errors.
Tip #16: Prevent Memory Card To Become Write Protected
Sometimes it happens that while transferring the data like photos/videos/audio from one memory card to another or from memory card to the computer, it becomes write-protected.
It means that you will be not able to read or write new data anymore to the SD memory card and it becomes inaccessible or corrupted. So, be very careful while transferring data from one device to another to avoid this corruption issue.
Conclusion
Well, in the whole blog, I have given some tips or preventions to avoid SD Card errors or corruption issues. As we know, sometimes SD Card get damaged due to several reasons. So, if you don't want to lost your precious data or want to prevent your microSD from corruption try the above given tips.
In case, all the relevant data present in your SD card have been deleted completely due to corruption issue, then you can try Memory Card Recovery Tool. With the help of this tool, you can restore deleted photos/videos/music files from memory card in few clicks only.
Hopefully, the above-mentioned tips may protect your valuable data present in SD Card from being corrupted.
Good Luck!
Taposhi is an expert technical writer with 5+ years of experience. Her in-depth knowledge about data recovery and fascination to explore new DIY tools & technologies have helped many. She has a great interest in photography and loves to share photography tips and tricks with others.