In order to recover data from digital camera, you can use the existing backup of lost data and restore it. In case you don't have the backup of the lost or deleted photos or videos of the digital camera, you have to use digital camera data recovery software to get back your crucial stuff. There are some other methods mentioned in this post as well that you can try to recover photos from digital camera.
So, read this post till the end.
Important Note: Do not use your digital camera to capture new pictures using the memory card from which data has been lost. Doing so will occupy the space of your deleted stuff and will overwrite the old data and you won't be able to get your lost photos or videos back.
To recover data from a digital camera, we recommend this tool:
This software will restore data from corrupted, formatted, encrypted storage media and works in all data loss situations. Now recover your lost and deleted data in 3 easy steps:
Download this Data Recovery Tool rated Excellent on Pcmag.com.
Select the storage media from which you want to restore the media files & click Scan.
Preview the recoverable files, select the items you want to recover and click Recover to save the files at desired location.
Can I Retrieve Deleted data from Digital Camera?
How to Recover Deleted Photos from Digital Camera for FREE?
Best Software To Recover Data From Digital Camera
How To Recover Data From Digital Camera Without Software?
How To Recover Deleted Files From Digital Camera Memory Card?
Reasons That Lead To Data Loss From Digital Camera
How To Avoid Data Loss Situations?
Can I Retrieve Deleted Data From Digital Camera?
Well, this is the first question that comes to your mind once your valuable pictures and videos get deleted or lost.
And the straightforward answer to this question is 'YES'. You can easily retrieve deleted data from digital camera by trying the solutions mentioned in this blog provided old items are not overwritten.
Actually, when our data gets deleted from the digital camera, they are not permanently deleted. Those files still exist on the camera card but in a hidden way, just their addresses are lost. So, during that situation, if you take few precautions and follow the solutions given in this blog below you can easily get back your data.
How To Recover Deleted Photos From Digital Camera For Free?
In today's world, it is really hard to get anything for FREE. Especially recovery services which are really very expensive.
Recovery software's are there but most of them are Freemium i.e. you can try them to scan your storage device for deleted or lost data but in order to recover the data you have to buy the software license.
There are a few free data recovery software that you can try such as Recuva, Disk Drill (previously known as Pandora recovery) that allow you to retrieve data for free. But they too have limitations like Disk Drill's free version allows you to recover data up to 500 MB only.
If you ask me, free recovery solutions are not very effective. I am saying so because I have tested both i.e. free card recovery software as well as paid ones and paid software's always given better results than free ones.
Best Software To Recover Data From Digital Camera
In this section, I am going to discuss the three best freemium software that I would recommend to recover deleted data from digital camera. I have personally tried all of them and more or less they work the same. Just that some offer more features while others are less.
Let's see each one of them one by one…

#1: Stellar Photo Recovery Software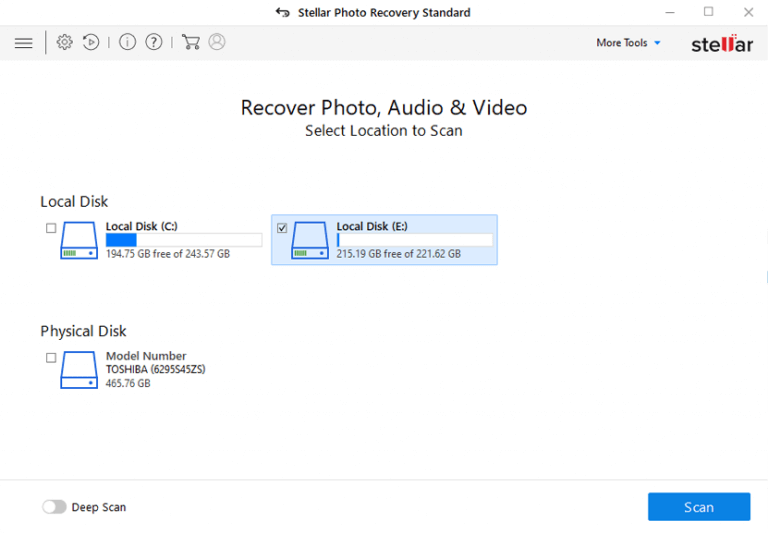 Stellar Data Recovery software is one of the award-winning programs that help millions of users around the globe to recover deleted photos from cameras.
This software has the ability to restore numerous multimedia files like photos, videos, music, and other stuffs from digital devices.
The best thing is that it helps to restore data from SD cards, USB flash drives, hard drives, pen drives, and other external storage devices.
Why Choose This Digital Camera Data Recovery Tool?
I am suggesting this amazing software because –
It can easily recover unknowingly or accidentally deleted pictures from any digital camera.
Besides, it also retrieves video & audio files.
It provides the preview of all your recovered documents before final recovery.
To use this software, you don't even need to have any technical skills.
100% safe, secure & user-friendly.
Apart from that, it is an easy-to-use program that retrieves digital photos or videos from both the OS: Windows & Mac.
So, what are you waiting for? Just download and install this feature-loaded program and follow its step-by-step guide for how to recover deleted files from camera SD card.
Supported Camera Brands & File Formats
Supported Camera Brands

Canon, Nikon, Kodak, Panasonic, GoPro, Fujifilm, Sony, Olympus, Hitachi, Samsung, and more.

Support File Formats

Photo Formats: JPEG, JPG, PNG, GIF, RAW, TIFF, RAF, ARW, SR2, RW2, CR3, CRW, MRW, NEF, DNG, ERF, PEF, HEIC, etc.

Video Formats: MP4, M4V, AVI, AVCHD, MKV, 3GP, 3G2, RMVB, etc.

Audio Formats: RAF, AI, RPS, AAC, FLAC, MP3, MRW, ERP, etc.
#2: Wondershare Data Recovery Software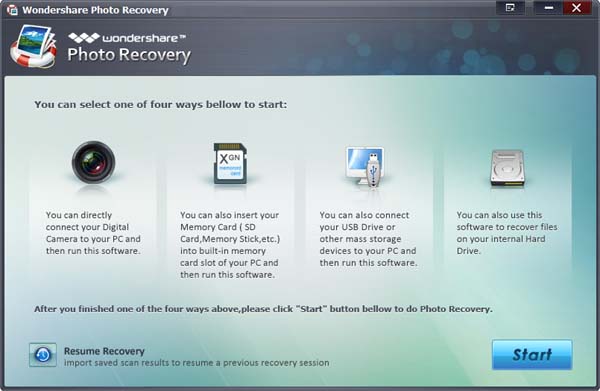 Wondershare Photo Recovery is flexible and easy-to-use software that not only recovers photos but videos and music files as well. It supports an array of devices including PC, USB drives, digital cameras, and other storage media.
It completely scans your storage drive and previews thumbnail to let you confirm whether the image is the one you want. Free trial version recovers 100 MB files.
Do you know why to use this software? Because it has the ability to revive deleted pictures, videos, audios, and other multimedia files. It is available for both Windows and Mac OS.
Pros
User-friendly interface.
The file scanning speed is a fastest
High-rated recovery software, no matter whatever the reason behind the data loss, restores stuff in almost every situation.
Cons
Deeply scan the device, but takes too long time to complete the process.
Output quality of restored files might not good as the original file.
#3: Remo Recover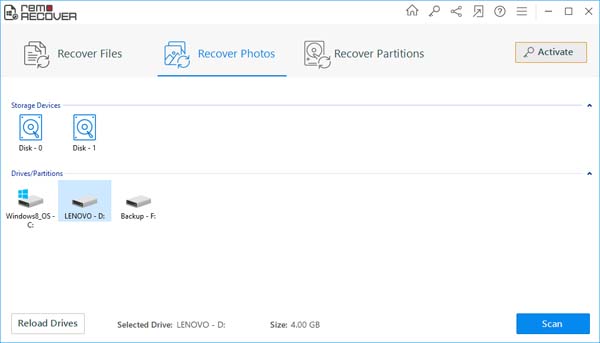 Remo Recover is another powerful software that is added to our top 3 photo recovery software list.
This software has the capability to restore the lost files from memory cards, SD cards, USB flash drives, and other storage media with ease.
Besides that, it will also allow you to preview a file before retrieving the lost files. Yet, you can select either a free or a paid version of this program.
Pros:
Perform the data recovery on both the OS: Windows and Mac
Easily restore stuff from failed, crashed, or non-booting drives
Easy-to-use interface
Also, recover files which were deleted using the Shift + Delete
Cons:
Its free demo provides only to scan & preview the lost files
Recovery of RAW files isn't good
Takes a long time to scan the files.
How To Recover Data From Digital Camera Without Software?
To perform digital camera deleted photo recovery without software, you need to try the below tried and tested methods.
Method #1: Digital Camera Data Recovery Via backup Option
A backup is a foremost option for each and every digital device user those who're facing data loss issues randomly. Therefore, it's always suggested to keep two or three copies of your important file on different storage devices or PC.
However, if you have backed up your digital camera data on a PC or removable disk then it's good. Though, you can easily restore deleted photos or videos from a backup folder to their original drive.
To do so, follow the beneath steps:
At first, simply find & open a Backup folder wherever your photographs or videos were kept.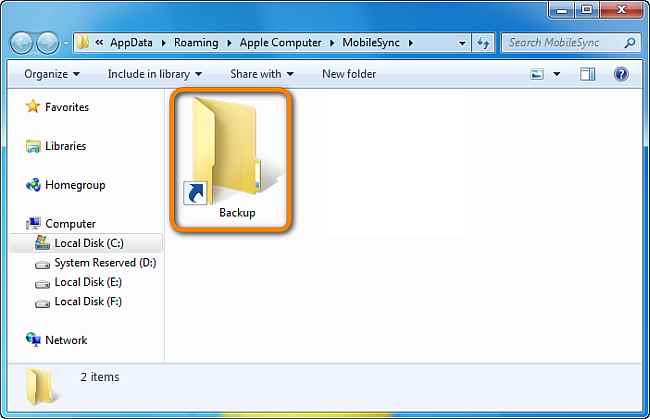 Next, locate the pictures or other files which you've deleted mistakenly from your digital camera.
Finally, you need to simply copy your images or video files & save them into your camera memory card.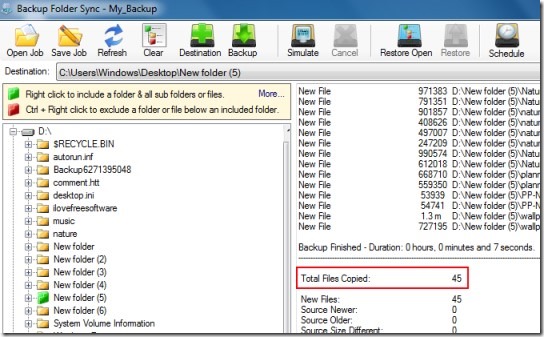 Method #2: How To Recover Files Using Attrib Command
An Attrib command will only help you to retrieve hidden files from camera SD card. If somehow your crucial data gets disappeared then an attrib command will definitely help you to check if the stuff gets hidden accidentally or due to a virus infection.
Just connect your Camera SD card with your PC (using a card reader).
In the second step, go to a Start menu
Here, you are required to type "cmd" in search bar >> hit Enter.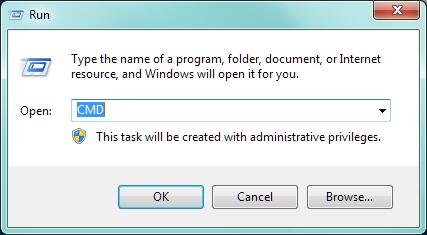 After this, you can get something named as the "cmd. exe" in a programs list.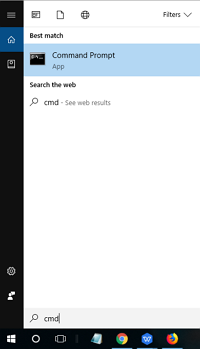 Now, right-click on "cmd. exe" & then you'll see a command window which will allow you in order to get back virus-infected files.
Lastly, type the path "attrib -h -r -s /s /d drive letter:\*.*", e.g- "attrib -h -r -s /s /d G:\*.*". (You need to replace the G with your SD card drive letter.)

Note: For other data deletion situations, like partition turned RAW, formatting, or files being permanently deleted, this method won't work.
How To Recover Deleted Files From Digital Camera Memory Card?
In order to recover deleted files from digital camera memory card, you can use existing backup, digital camera data recovery software, or follow the methods mentioned above to recovery camera photos without software.
Please Note: You can retrieve data from a SD card using this software until and unless the below two situations are met:
A camera card is not physically damaged.
The photo or video file that you are required to bring back has not been overwritten.
Reasons That Lead To Data Loss From Digital Camera
There are numerous factors that can cause data deletion from the digital camera. Thus, below I have listed some of the root causes which can lead to this issue. Just take a look:
1. Human Errors
Well, human error is the major factor behind the photos or videos deletion from the digital camera. Generally, there're two types of human errors that can cause data deletion.
Unintentional/Accidental Deletion
Most of the time, it happens that people use to press "Delete All" button while removing the unwanted files.
Unexpected Memory Card Formatting
Accidentally pressing the "Format" option by digital camera users can result in entire data loss from a camera card.
2. Using The Digital Camera in a Low Battery
Continuously using the digital camera, its battery might die. Hence, using a camera on a low battery can corrupt your memory card and cause data loss.
3. Virus Infections In A Camera Card
If your PC is infected with virus and you frequently connect your memory card to it then there is high possibility that your card also gets the virus. And if the virus is destructive one then no doubt it will corrupt your data stored in it.
4. Memory/SD Card Corruption
Normally, card corruption is another root cause behind the data loss from digital cameras. Though, below I have listed some of the scenarios that can cause the digital camera card corruption problem.
Using a single SD card on different devices.
Ignoring warning messages such as "memory card full".
Incorrect camera card ejection from the PC (using a card reader) while transferring the files.
Pulling out a memory card from a digital camera without turn off the camera.
How To Avoid Data Loss Situations?
As we all know that "prevention is better than cure" …
Losing data from digital cameras or other external storage devices due to varied reasons is a bitter truth. And this situation can face any of us at any time.
So, my recommendation is that, in order to avoid such circumstances in the near future, you must try the below effective tips.
Always try to keep a backup of your digital camera card photos, videos, etc. on a regular basis.
Do not use your digital camera memory card on numerous devices.
Never try to click pictures or record any clips when your camera is throwing the error "Memory/SD card is Full"
Carefully insert & eject the SD card from your camera.
After losing your precious data from a digital camera/SD card, immediately stop using them.
Use the best anti-virus software on your PC.
FAQ (Frequently Asked Questions)
Are Permanently Deleted Photos Gone Forever?
Well, to answer this question is really difficult. Actually, when any of your important data including pictures gets hidden from any digital devices then they're not gone forever. Those files can easily recover by using any manual solutions. However, if your data gets permanently deleted (By pressing Shift+Delete) then those data can easily recover by using any data recovery tool.
How Do I Recover A Replaced Photo?
To recover a replaced picture, try the below easy steps: 1: First of all, right-click on a file >> choose the Properties. 2: Next, open a tap named Previous Version. 3: Choose the recent version >> click on the 'Restore' option to restore those replaced pictures back. If the above steps won't work, then you can try the powerful Stellar photo recovery mentioned above in this post to recover a replaced photo with ease.
Can I Recover Photos From My DSLR?
Of course, the answer is yes, you can recover photos from DSLR.
When we are clicking pictures using DSLR, those photographs are stores on a memory card like other digital cameras. So, in order to recover photos from your DSLR, you can try the solutions mentioned in this post
What Data Can I Recover From My Digital Camera?
You can recover media files like photos and videos from your digital camera by using the data recovery tools mentioned here.
To Wrap Up
I hope after reading this post, now you have got enough information on how to retrieve deleted files from cameras.
Here I have discussed the three best methods to perform digital camera deleted photo recovery. Suppose, if you've kept a backup of your lost data (photos, videos, etc.) then you can restore your deleted files using the backup option.
Nevertheless, in the absence of backup, you can try Digital Camera Data Recovery software or the rest 3 tools mentioned here to get those stuff easily.
Thus, don't waste your time & just go for it…Good luck!!!
Taposhi is an expert technical writer with 5+ years of experience. Her in-depth knowledge about data recovery and fascination to explore new DIY tools & technologies have helped many. She has a great interest in photography and loves to share photography tips and tricks with others.