The 360-degree video is very popular among all the fields whether it is in sports, medical line, cinema, etc. But, sometimes while trying to play 360 videos on Android, PC, or YouTube app you might encounter "360 degree video not working" issue. Though it's really frustrating if a video did not play as expected, there is nothing to worry about it.
Here in this guide, I am going to share some quick ways that will surely help you to fix 360 video playback is not supported problem easily.
So, keep reading this article…
To solve 360 video playback is not supported, we recommend this tool:
This software will repair flickery, stuttery, jerky, unplayable videos and supports all popular video formats. Now repair your corrupt and broken videos in 3 easy steps:
Download this Video Repair Tool rated Great on Pcmag.com.
Click Add File to add the video you want to repair.
Select Repair to start the repair process and save the repaired video on the desired location after the repair is done.
Part 1: What Is the 360 Degree Video?
The 360-degree video is a video clip which can be easily watched from all the possible directions via simple dragging. This kind of video is also known as immersive or spherical video.
Nevertheless, 360-degree videos are shot by omnidirectional cameras in order to record the view of every direction at the same time.
Now, you must be willing to know – Why is my 360 video not working and how to fix this problem, right? Don't panic, read the below sections and get the answer to these questions.
Part 2: Why "360 Degree Videos Are Not Working"?
There could be numerous causes that can lead to the YouTube 360 degree video not working problem.
So, below I have listed the major reasons that can cause this issue. Let's take a look:
Outdated graphic drivers
Because of an incompatible browser
If the hardware acceleration isn't enabled
Due to an Outdated YouTube app
Corrupted 360 video file
Cache & temporary file, etc.
Part 3: How To Solve 360 Degree Video Not Working Issue?
Here I have discussed different fixes to solve 360 degree video not working in various situations. So, you can try the below solutions according to your situation and need. Once try them.
Fix 360 Degree Video Not Playing On Computer
Fix #1: Try Recommended Video Repair Tool
There is a huge possibility that 360 degree video does not work on PC is due to the corrupted video file. In such a situation, you need to use powerful Video Repair Software.
It is one of the best programs that support almost all the popular video formats such as MP4, MOV, AVI, AVCHD, WMV, and other files including the 360-degree files. Apart from that, you can try this feature-loaded tool even without any technical knowledge.



* Free version of this program only previews repaired videos.
Besides, it has a simple repairing process that doesn't affect the properties or resolution of a video file. So, without any delay, download and install this tool then try the given step-by-step guide to fix 360 degree video does not work.
Step 1: Download, install and launch Video Repair software on your system. Click on 'Add Files' to add corrupted video files.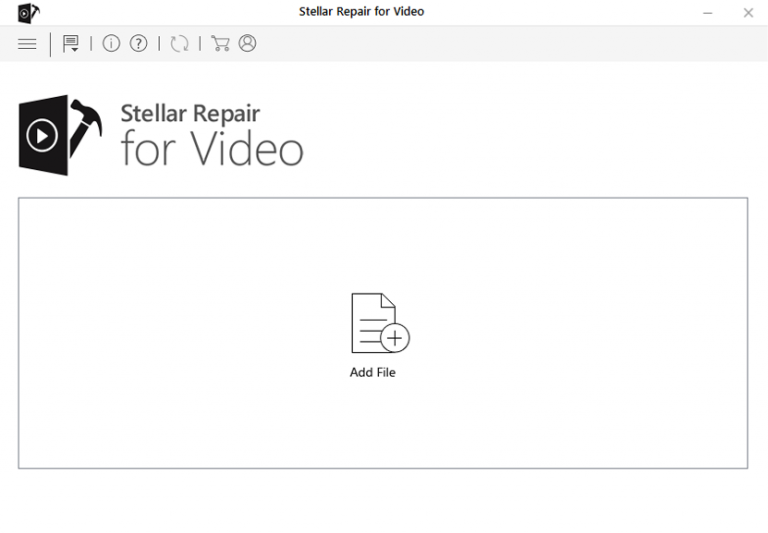 Step 2: Click on 'Repair' button to begin the repairing process. This start repairing your added video files one by one.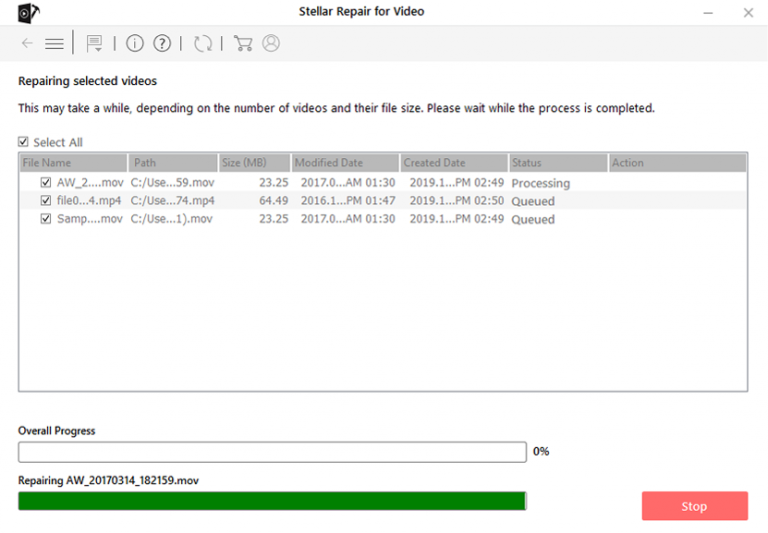 Step 3: You can click on 'Preview', in order to preview the repaired video file within the software and click on 'Save Repaired Files' button to save the repaired videos at desired location.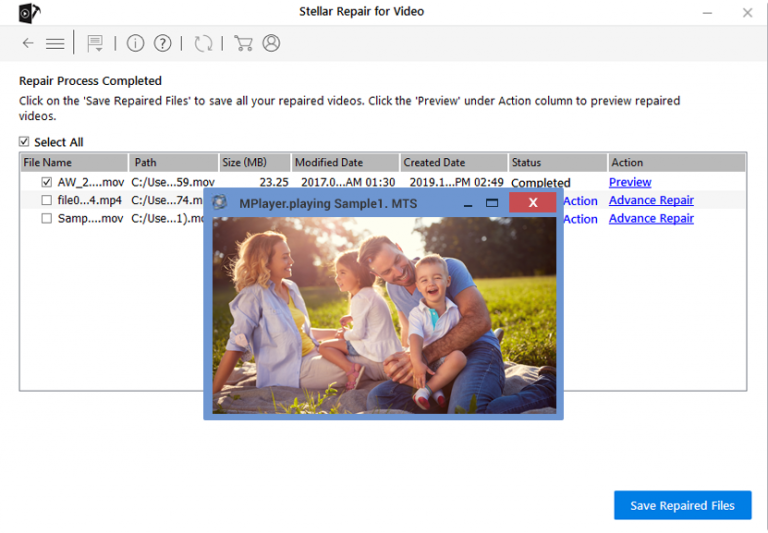 Fix #2: Update The PC's Graphics Drivers
Occasionally, system driver problems such as outdated graphic drivers could create problems for users. At the time, updating the graphic card drivers can help to repair the corrupt video file problem, to do so follow these steps:
Step 1: First of all, ensure that you've the newest graphics driver presented for an installation.
Step 2: On your PC, go to the Device Manager.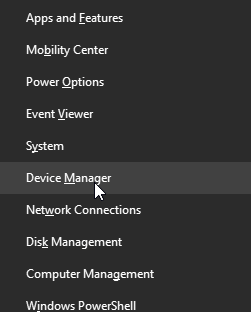 Step 3: On a left panel, go to the Display Adapters and expand it,
Step 4: After this, right-click the installed graphic card and choose option Update the Driver Software.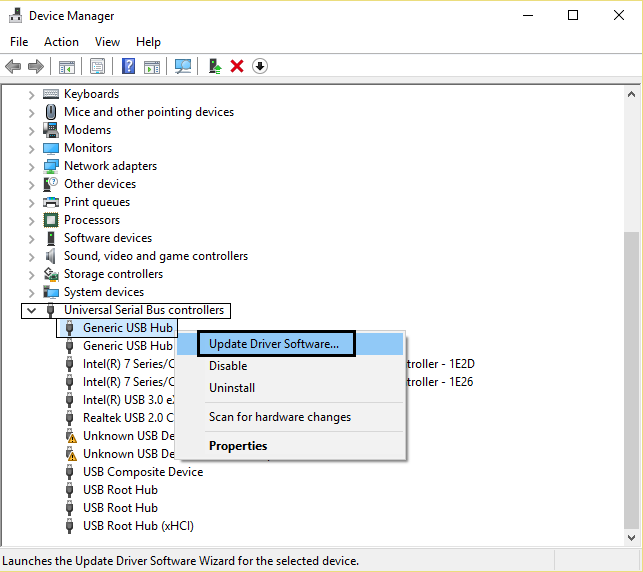 Step 5: Now, a new graphic driver will install once you reboot your system.
Fix #3: Play In The Compatible Web Browser
The 360 videos only play in the web browser which supports the HTML 5 format. Although, if you're able to play your videos in another browser, it means the recent browser that you are using does not support the 360-degree file format.
You can play your 360-degree videos smoothly in the Google Chrome, Internet Explorer, Mozilla Firefox, Safari, Opera, etc.
Fix #4: Turn On A Hardware Acceleration On Windows
Another way that you can try to repair 360 video playback is not supported on this browser is to enable the Hardware Acceleration. It is a feature which is already disabled on the Windows PC.
Therefore, just enable this feature by following the below-given steps and solve the 360 degree video not playable issue:
Step 1: Launch Control Panel.
Step 2: Select the option Large icons beside View by which you can see on a top right side of your screen.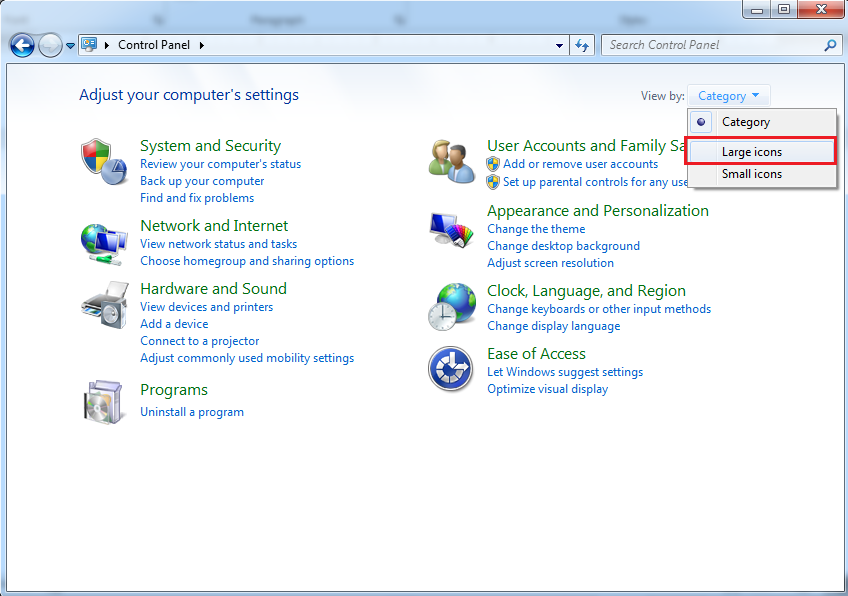 Step 3: Tap on a Display option.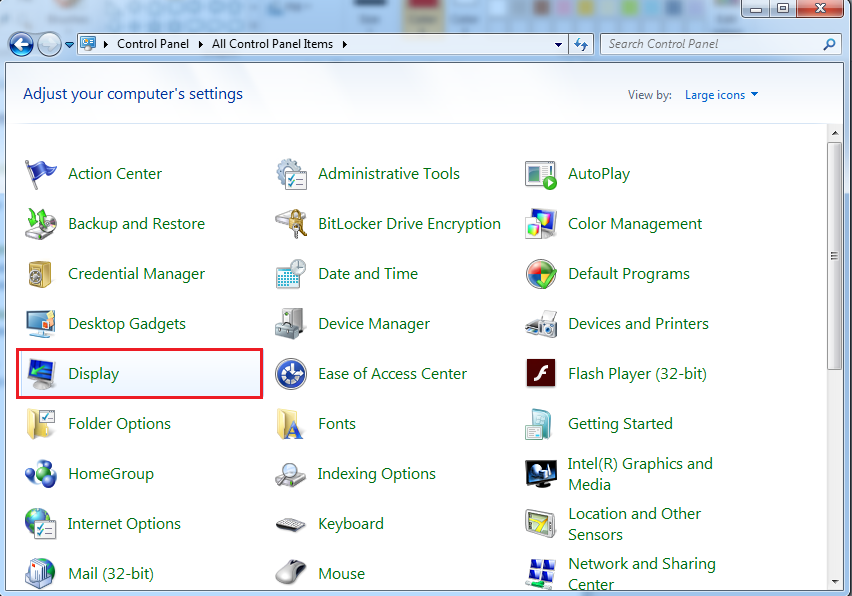 Step 4: In the fourth step, click the option Change a display settings.
Step 5: Click on an option Advanced settings.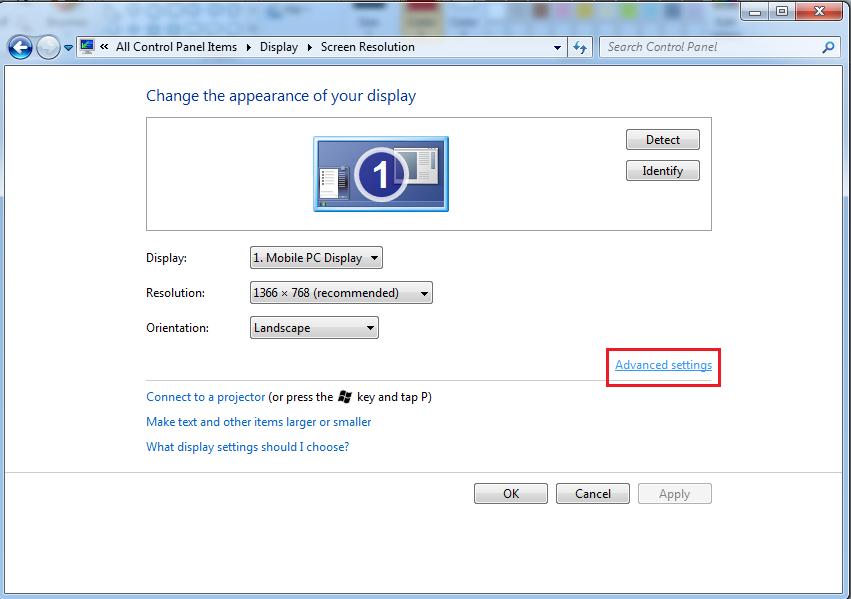 Step 6: Go to a Troubleshoot tab.
Step 7: Slide a Hardware Acceleration slider to the right side in order to set it ON.
Step 8: Tap on OK. Next, restart your PC and try to play the 360 videos on your browser.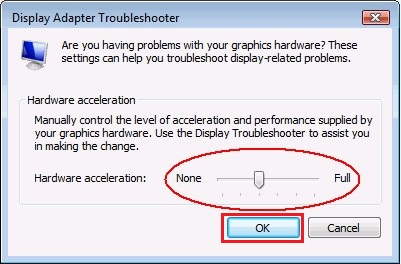 Fix #5: Update The Browser
Updating the web browser to the latest version is yet another option that you can try to deal with such an error. Here are the simple steps which you can follow to update the browser.
At first, click on Customize a Google Chrome option that is located in a top right side of your browser.
In the second step, click on the Help
After that, tap on About a Google Chrome.
Chrome will now check for the new update and try to install it.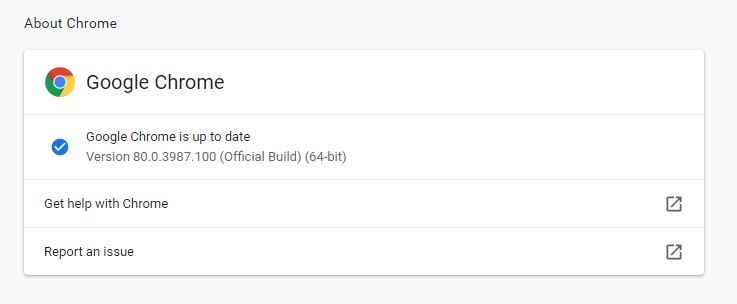 Once it has been updated, press the Relaunch option to start the browser.
Fix 360 Degree Video Not Playing On Youtube
Fix #1: Update The YouTube Application
You can update your YouTube app to resolve YouTube not recognizing 360 video. Try these steps, to do so:
Open the Google Store
Go to the Menu and then click on My apps and games
Applications with the update existing are labelled 'Update'. Get the YouTube Application and click on Update.
Fix #2: Reinstall The YouTube Application
Step 1: Go to the Settings app
Step 2: Select the Apps and Notifications
Step 3: Scroll down to YouTube application >> Tap on the Uninstall >> OK
Fix #3: Clear Cache Files In YouTube Application
Sometimes, cache files could lead to unexpected errors and bugs in the application as well as in devices. Thus, there is a great chance that your YouTube application cache may responsible for not playable 360 degree videos. Simply, clear the cache files of your YouTube app to solve this issue.
Here is how you can do so:
On your mobile, go to the Settings >> Apps
Tap on YouTube and then Storage option >> Clear cache.
Afterward, try to play your 360 videos in your YouTube app.
After completing these steps, the 360-degree videos not working issue should be fixed.
Fix 360 Degree Video Not Playing On Android
Fix #1: Check An Internet Connection
Your 360-degree video might not playable because there is insufficient mobile data/WI-FI isn't working properly. Therefore, you need to check the connection of the internet, after that try to play your 360 videos.
But, if there is no issue with the internet connection, proceed to try the next method.
Fix #2: Restart your Android Device
Most of the Android phone users have reported that restarting the phone had helped them solving several issues and glitches on their phones. So, here I would also like to recommend you restart your mobile. Since a simple rebooting can also help you to shot video not playable issue on phone.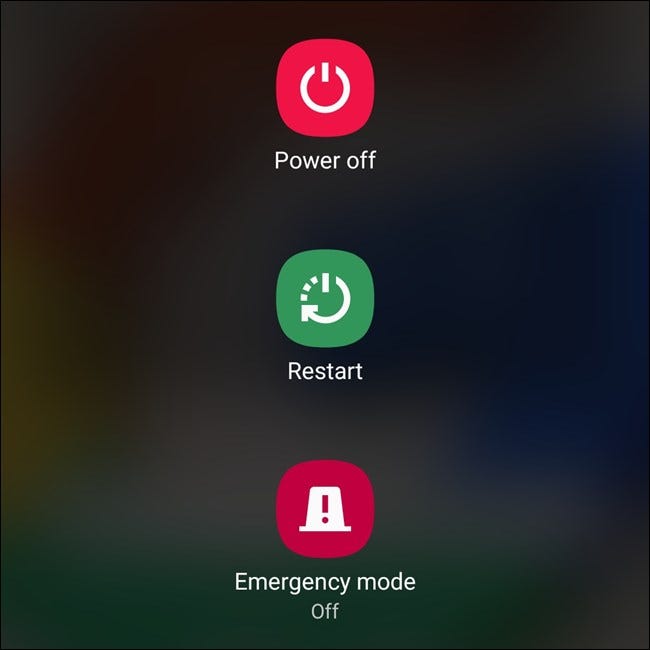 Fix #3: Update Your Smartphone
There is a huge possibility that 360 degree video not working Android issue might occur due to the outdated version of your phone. So, you need to check whether your device needs to update or there is any latest update available or not. To do so, try these simple steps:
Step 1: Ensure your phone is connected through the Internet.
Step 2: Open the Settings >> go to the "About Phone".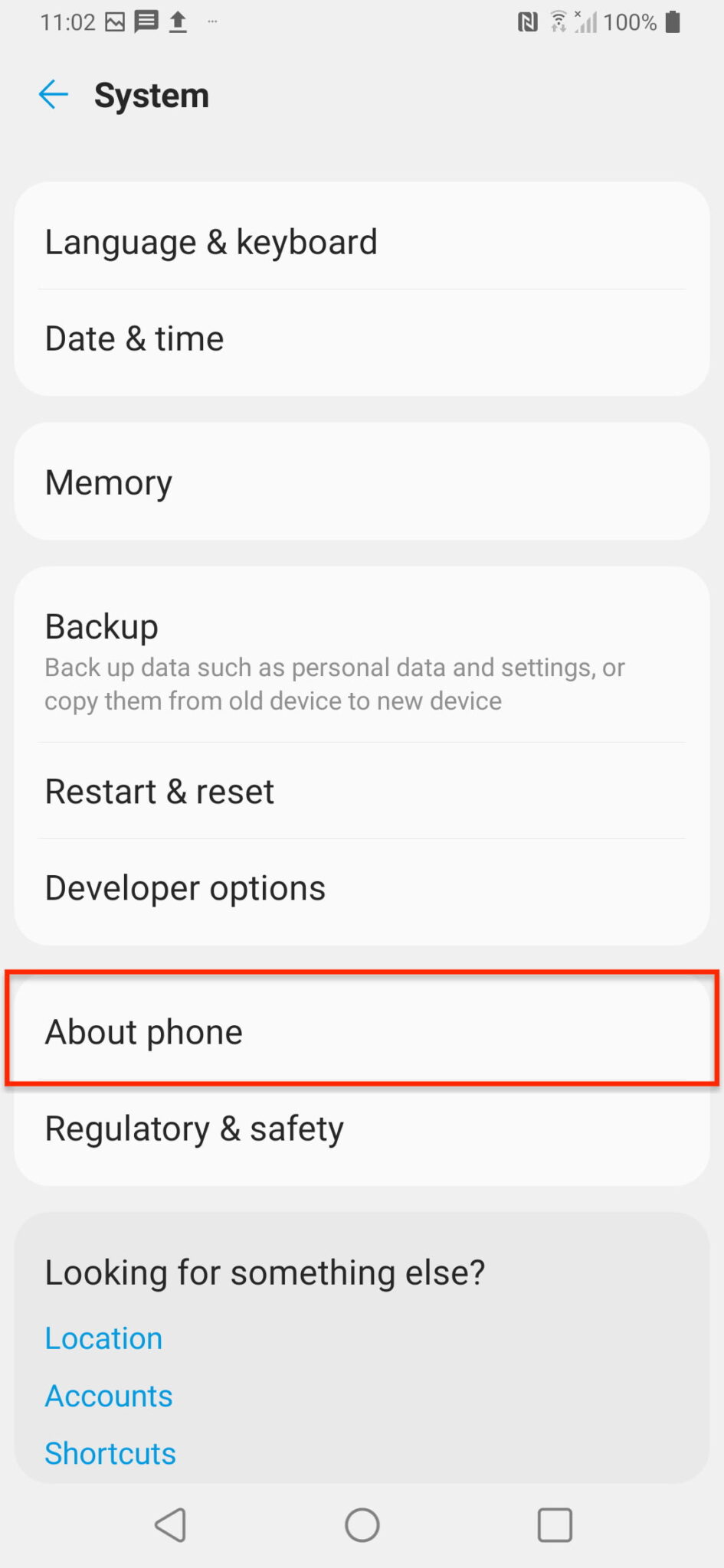 Step 3: Now, check for the Updates. Here, if you can see any newest update's available, then an "Update" option will appear on your screen. Click on it.
Step 4: After installing the latest update, restart and Install the System Software. Click on it.
Fix #4: Calibrate Gyroscope
Well, if you have a smartphone with Gyroscope then a sensor may not be rectified correctly. Calibrating the sensor might help you to deal with YouTube not recognizing 360 videos. Here are the simple steps to calibrate a sensor.
Step 1: Open the Settings app on your Android phone.
Step 2: Next, click on the Accessibility option.
Step 3: After this, you can see the option Gyroscope calibration.
Step 4: Choose that option in order to calibrate a Gyroscope.
Step 5: Now try to play and watch your 360-degree recordings in your video app.
Part 4: FAQ (Frequently Asked Questions)
How Can I Watch 360 Videos On My PC?
In order to watch the 360-degree videos on your computer, you need to install and open Movies and TV applications on your Windows system. After that, go to the section '360° videos' >> tap on the video and start playing & watching it.
Can VLC Play 360 Videos?
Well, the answer is yes. VLC is a free open source player which has the ability to play multimedia files along with the 360 degree videos without any difficulty.
How Do I Enable 360 Video On YouTube?
You can enable 360 videos on your YouTube by following the below simple steps: • Download, install and then open YouTube application. • Search for the 360 videos or Virtual Reality. • After this, look for two dots type icon to get the right channel. • Choose the VR or 360 degree video. • Then, click on the play button to start playing the video.
Part 5: Time to Wrap Up
Now, it's time, to sum up…
After going through this troubleshooting guide, now you must have learned how to solve 360 degree video not working Android, PC, or YouTube. You can try any of these solutions to fix YouTube 360 degree video not working problem without any technical skills.
However, if you want an instant way to troubleshoot this problem, you can try the best Video Repair Software.
Hopefully, you find this post helpful. Good Luck!

Taposhi is an expert technical writer with 5+ years of experience. Her in-depth knowledge about data recovery and fascination to explore new DIY tools & technologies have helped many. She has a great interest in photography and loves to share photography tips and tricks with others.