Recently noticed that your photos greyed out or pictures showing half or full grey or black? Tried several fixes but still not able to solve how to fix half grey pictures Windows?
Just calm down! In this tutorial, I am going to present the 7 best solutions that will help you to fix half greyed out pictures or images showing half or full grey/black.
To fix the bottom half of picture is grey issue effectively, you can download your photo again, use the command prompt or Hex Editor For an instant solution to fix grey box covering your images, it is recommended that you must use Photo Repair Software. 
Rated Excellent on

Trustpilot
Free Photo Repair Tool.
Repair damaged, corrupted, or broken photos saved in any storage media on Windows. Try now!
Keep on reading to know more…
There are many users out who encountering such issues like show up half or full grey/black or grey image JPG.
For example, we have taken one of the real user's practical scenarios!
Practical Scenario
– Original Post From: Microsoft Forums
Just like the above practical scenarios, there are several users who are facing such black and grey pictures problems.
I know you might be thinking- Why are my pictures greyed out Android or what makes pictures/photos/images half or full greyed out?
Well, there could be several causes. Some of the common causes are below!
Why Are My Pictures Greyed Out?
Your images can be greyed out due to the following causes:
One of the prime causes is that your photos have got corrupted or damaged.
Photos do not get transferred or copied completely or properly.
Image files throw JPEG invalid image error
Interruptions while the transfer of photos is in process.
You have used untrusted or unreliable photo recovery software to recover your deleted photos.
The photos you saved on the hard drive, memory card, digital camera which has been physically damaged or corrupted.
The above causes are encountered by many users out there and made their photos half or full grey or black.
That's why many people ask why are my pictures greyed out Android or PC?  How to fix half grey pictures on Mac or Windows? Or questions like that.
Well, it doesn't matter whatever may be the causes that make your photos half or full grey. Here we bring 5 easy solutions that you can follow to fix when I click on a picture it turns gray.
How To Fix Half Grey Pictures Android Or Other Digital Devices?
Check out the below methods and troubleshoot gray box covering my pictures in a hassle-free manner.
Solution #1: Download The Photos Again
If your photos have been downloaded incompletely or if photos have not been transferred properly due to improper internet connection, sudden computer shutdown, etc can cause your photos to appear partially. So, try downloading the photos again or transfer them again properly.
Solution #2: Check Pictures In The Backup
It is always suggested that you must keep a habit of backing up your important pictures to handle any corruption or loss of pictures. So, if you have kept the backup of your original images that turn into half greyed out pictures, then simply restore the original pictures from the backup.
Solution #3: Repair Half Grey Picture With Command Prompt
In major cases, Command Prompt fixes minor corruption in a picture on Windows computers. Below follow the steps to fix half missing parts in photos.
On your computer, click Start and type "cmd" in the search address box.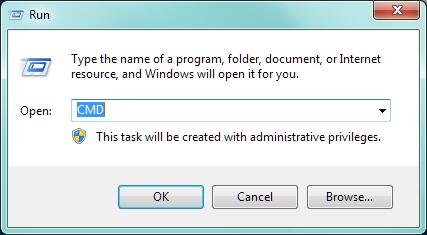 Right-click on CMD and select "Run as Administrator".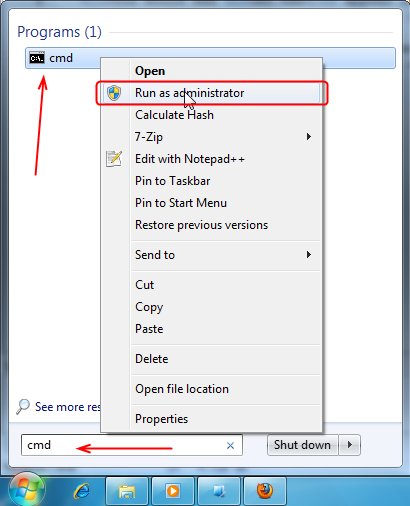 This will open a new command prompt window, now type "sfc/scannow" and hit Enter.
Once the scanning process is completed, you can then open and view your photo. I hope your problem might be solved.
Solution #4: Open Greyed Out Photos In Image Editor
You can try to fix corrupted pictures half or full greyed out by opening them in image editing software. Open the half greyed out images in software like Photoshop, Photoshop Elements or any other photo editing tools. Make some minor changes and "Save As" the photos to the same destination path, overwriting the original greyed out photo.
Most of the time this solution has helped many users to fix pictures half or full greyed out issue as it writes the missing data in the photo file, which might be missing in the original photo.
Solution #5: How To Fix Half Grey Pictures With The Hex Editor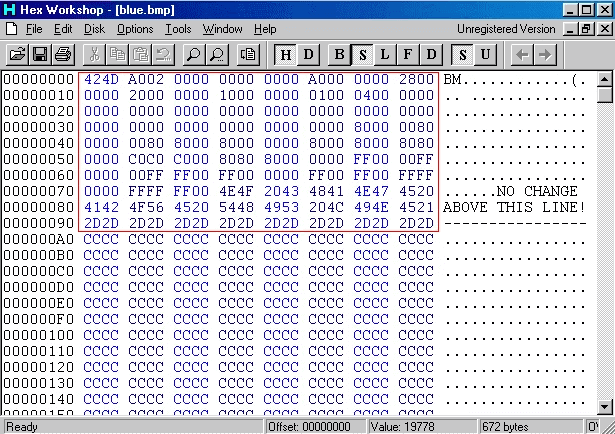 HxD, Cygnus, or Hex Workshop is the three best Hex Editor Tools which are mainly used to alter a binary file of corrupt data. Here you can modify your file that is in the form of 0 & 1.
But make sure that you don't do a single mistake as it can lead to complete image file corruption & distortion.
Well, if you're aware of the binary coding then select the Hex Editor in order to repair Samsung gallery pictures greyed out or display partly.
Repair Half/Full Greyed Out JPEG Files Using Photo Repair Tool
JPEG/JPG photos which are half or full greyed out or black or having grey linings or missing parts can be efficiently repaired with the help of the Photo Repair Tool.
This software is available for both Windows and Mac computers. Hence you can easily fix half grey pictures on Mac as well as Windows PC.
Please note: You will find several photo repair software out there on the internet, but most of the software is not smart enough that can help you to solve how to fix grey photos on Android.
But this JPEG Repair software effectively fix unreadable JPEG with corrupted header, invalid or unknown JPEG marker, invalid JPEG file structure along maintaining the original quality of the photo.
It Repairs severely corrupted pictures and quickly repairs multiple images at a time. Support all types of media storage devices such as SD cards, HDDs, digital cameras, USB drives, Android, iPhone, etc. Preview repaired images in the preview screen of the software.
With the help of the Photo Repair Tool, you can:
Efficiently fix half grey jpeg photos, full black/grey jpeg pictures, grey box covering jpeg images from bottom/top/left or right.
Fix half grey pictures in Android, iPhone, digital cameras, Windows, Mac, external hard drive, memory cards, USB drives or other media storage devices.
Fix multiple damaged or corrupted JPEG files at one time.
Preview fixed or repaired JPEG/JPG photos within software before final recovery.
100% safe, secure, and easy to use.



* Free version of this program only previews repaired photos.
Below follow the steps to fix corrupted half/full greyed out JPEG/JPG photos by using JPEG Repair software.
Steps To Repair Corrupted Half Grey JPEG Pictures or Pictures Showing Up As Grey Boxes
Step 1: Download, install and launch Photo Repair Tool on your computer. Click on 'Add File' to repair corrupt/damaged image files.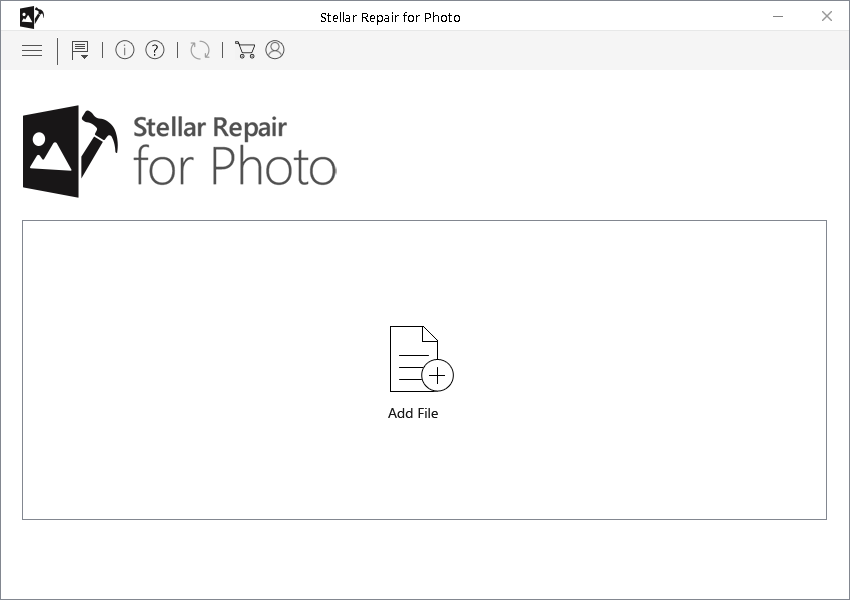 Step 2: You can then select the files for repairing. Next, click on 'Repair' to begin the repairing process.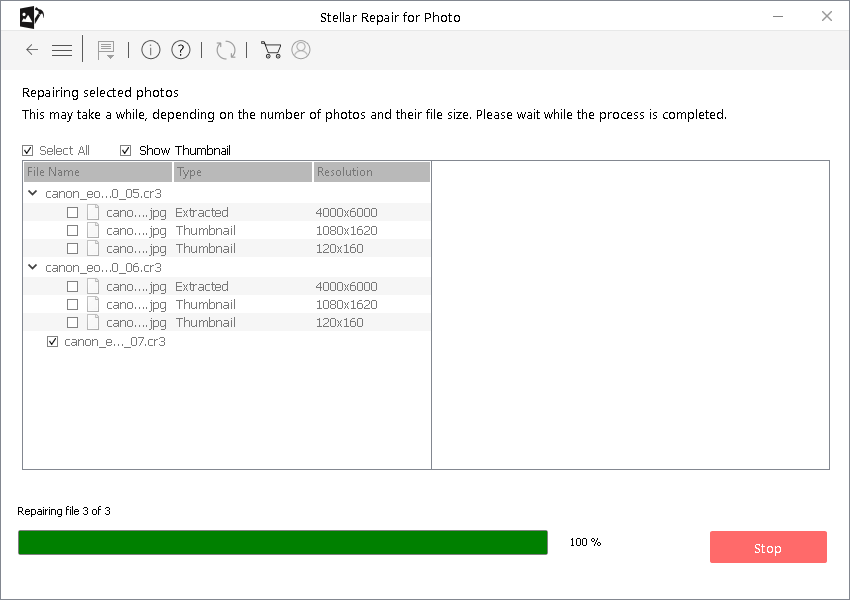 Step 3: Finally, click on 'Save' button to preview and save repaired images on your desired location on the computer.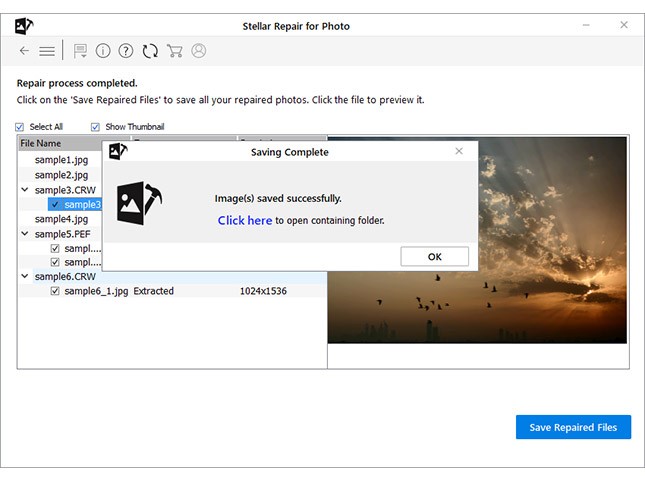 Related FAQs:
Why Are Some Of My Photos Greyed Out on Android?
Your photos can be half or full greyed out on Android because of the two prime reasons: One is due to the corrupted image file and another is when your photo is not downloaded or transferred properly.
How Do I Fix Grey Photos?
In order to fix the grey photos, try out the below troubleshooting tricks: 1. Download/transfer your image files again 2. Run command prompt. 3. Check for backups. 4. Fix images with the Hex Editor. 5. Repair using the photo editor. 6. Try the professional software.
Why When I Click On A Picture On Facebook It Turns Gray?
It might happen due to the low internet connection or outdated version of the browser or app. In such a case, make sure that you are using the updated version of a browser or app. Apart from that, attempt to restart your device whether it is PC or Android. After doing so again log into your Facebook account & try again.
Can You Restore Corrupted Pictures After Fixing Half Greyed Issue?
Yes, you can definitely restore your corrupted pictures after fixing the half greyed images by using third-party Photo Recovery Software
Conclusion
Those were the five solutions that you can follow one by one to solve how to fix half grey pictures.
However, if solutions 1 – 4 fail, then it is highly recommended that you must try the Photo Repair Tool mentioned in solution 5. It is specifically designed to repair/fix half or full greyed out pictures.
Apart from this, if you ever find that your images have been deleted without your consent and want it back then you can recover JPEG files or perform half grey photos recovery using the backup option.
So, make sure that you always take a valid backup of your essential files on a regular basis.
I hope this blog will be helpful to you.
Editor's Note: This post was originally published in September 2018. This updated version is completely revamped for comprehensiveness, freshness, and accuracy.

Taposhi is an expert technical writer with 5+ years of experience. Her in-depth knowledge about data recovery and fascination to explore new DIY tools & technologies have helped many. She has a great interest in photography and loves to share photography tips and tricks with others.