Losing your valuable AIFF audio files can be a painful experience, especially when they contain your cherished music or important recordings.  Whether it's deleted due to accidental deletion, drive corruption, formatting, or any other unforeseen reasons. But nothing to worry about!
Fortunately, there are some effective ways available in this post that can help you recover deleted AIFF audio files effectively. If you want to learn the AIFF file recovery solutions, continue reading this post till the end……!
To recover AIFF files , we recommend this tool:
This software will restore data from corrupted, formatted, encrypted storage media and works in all data loss situations. Now recover your lost and deleted data in 3 easy steps:
Try this Data Recovery Tool rated Excellent on Pcmag.com.
Select the storage media from which you want to restore the media files & click Scan.
Preview the recoverable files, select the items you want to recover and click Recover to save the files at desired location.
What Causes AIFF Audio File Deletion?
How To Recover Deleted AIFF Audio Files On Windows?
How To Recover Lost Or Deleted Audio Files Using Audio File Recovery Tool?
FAQs [Frequently Asked Questions]

What Causes AIFF Audio File Deletion?
These are the most common scenarios that can lead to AIFF audio file deletion. Let's have a look at them:
Accidental or unintentional deletion of music/audio files
Your storage device is infected by a virus, makes your AIFF files corrupt
Interruption during the audio file transferring process.
Formatted the drive without taking a backup of your audio files.
How To Recover Deleted AIFF Audio Files On Windows?
#1: Restore Deleted Audio Files from Recycle Bin
If you have accidentally deleted your audio files on a Windows PC, then firstly you should check your recycle bin.
If the deleted audio files are available there, then you can easily restore them from the recycle bin folder.
Follow these steps to restore audio files from the Recycle bin:
Open your Recycle Bin folder on your PC.
Select the audio files that you want to restore.
Right-click on the selected files and choose the Restore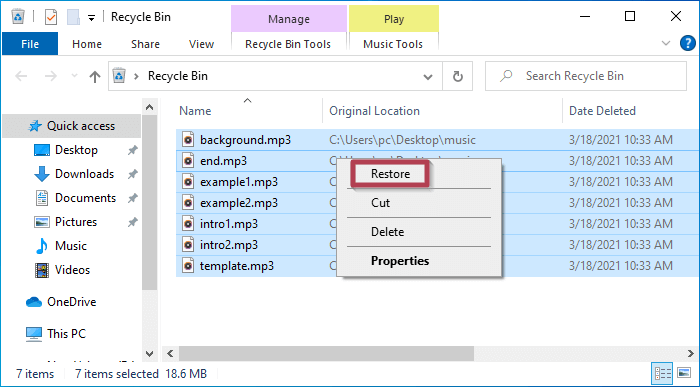 #2: Restore AIFF Audio Files Through Backup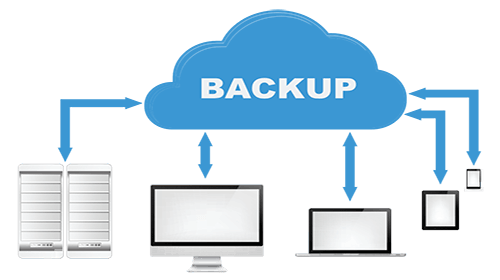 As you have already seen, the audio files may be deleted under several unexpected circumstances. Thus, it is always recommended to create a regular backup of your important AIFF audio files in different locations.
If you have saved the backup of your deleted audio files on a PC or any data storage devices such as – SD cards, USB drive, portable hard disk, etc, then you can easily restore them from the backup folder.
How To Recover Lost Or Deleted Audio Files Using Audio File Recovery Tool?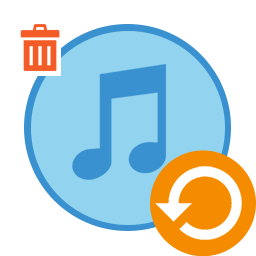 Audio File Recovery is a professionally recommended software that can help you recover lost, deleted, missing or inaccessible AIFF audio files from all data storage devices.
No matter whether your audio files have been deleted due to accidental deletion, virus attack, formatting or any other reasons, this software can retrieve the deleted music files effectively.
This software not only recovers the AIFF audio files but also retrieves the other audio files as well such as – M4A, M4P, WAV, AMR, MP3, AAC, AC3, RPS, MIDI, AU, OGG, WMA, RM, Real Audio (RA), etc.
So, what are you waiting for? Quickly download, install, and use this software and get back your deleted audio files with ease.
emid

emid


* Free version of the program only scans and previews recoverable items.
Follow the step-by-step guide to know how to use this software:
Step 1: Select Desired Location
Firstly, select the drive, external media or volume from which you want to recover deleted media files. After selecting, click on 'Scan'.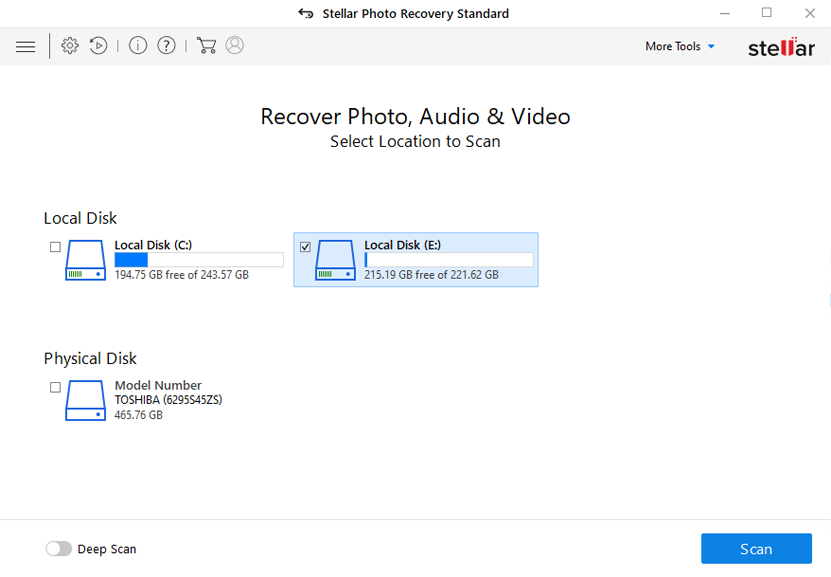 Step 2: Preview Recovered Media Files
Next, you can preview the recoverable media files after the scanning process is completed.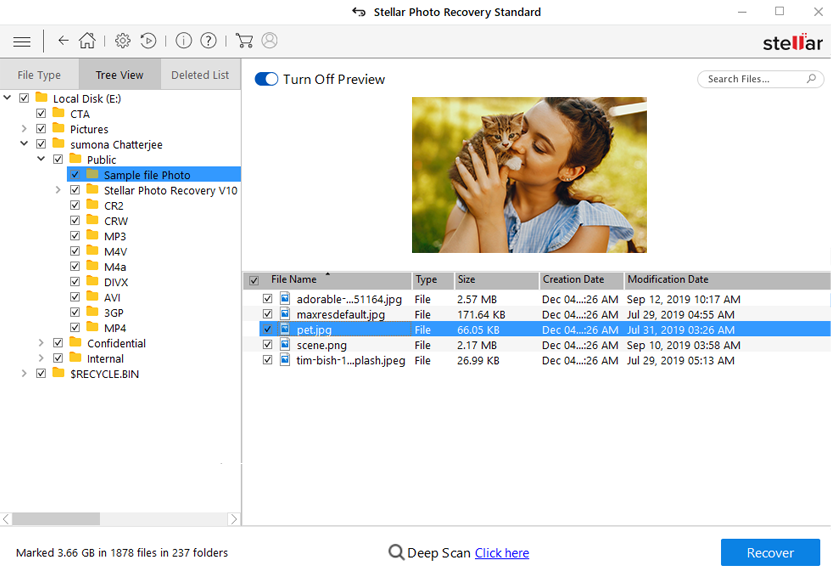 Step 3: Recover Media Files
Lastly, you can select the images, audio, video files you want to restore and click on 'Recover' option to save them at the location you want.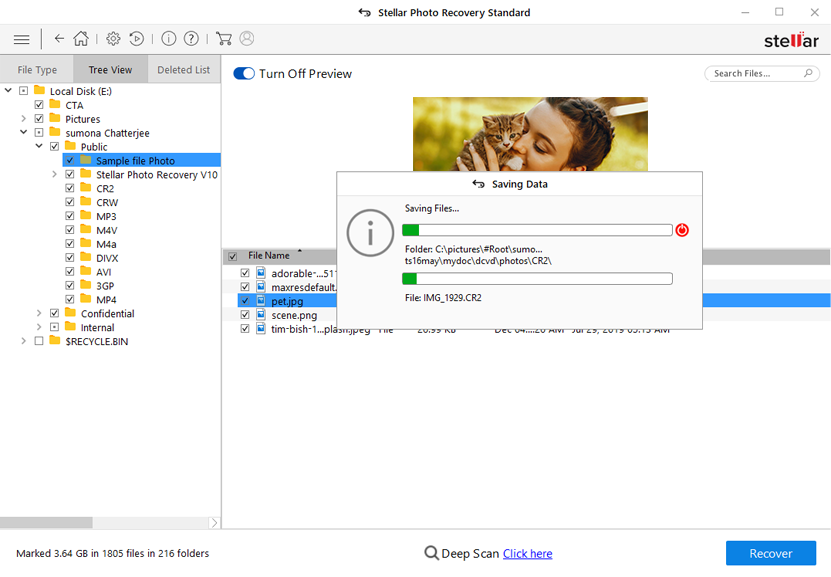 FAQs [Frequently Asked Questions]
Can Deleted Audio Files Be Recovered?
Of course Yes, you can recover your deleted audio files. If you have kept the backup of your lost music files on PC or any storage devices, you can easily restore your deleted audio files from there.
However, if the backup is not available don't lose hope! You can still recover your deleted audio recordings using the specialized AIFF Audio recovery tool as I mentioned above.
How Do I Open An AIFF File?
You can use the Windows Media Player or VLC player to open or play your AIFF files on Windows.
To open an AIFF file on Windows media player:
Launch Windows media player then go to File menu and choose Open to browse and open your AIFF Files.
To open AIFF file with VLC:
Launch VLC, go to Media in the menu, then choose Open File to select and open your AIFF file.
Is AIFF higher quality than MP3?
Yes, the AIFF file is generally considered as higher quality than MP3.
AIFF (Audio Interchange File Format) is an uncompressed audio file format, that means it retains the full quality of an original audio source.
On the other hand, MP3 (MPEG Audio Layer III) is a compressed audio format that uses a lossy compression algorithm.
How Do I Recover Deleted Music From My Computer For Free?
You can simply restore your accidentally deleted audio files from your computer's recycle bin. All you need to do is, open the Recycle bin folder on your PC then look for your deleted audio or music files. Once found, simply restore them to its previous location.
Final Thoughts
There are several reasons responsible for the loss or deletion of .aiff audio files from internal and external devices. So, it is always advised that you must keep a regular backup of your essential media files.
But at times, if you do not have any backup and accidentally delete important or precious AIFF files then you must immediately use the AIFF Audio File Recovery Software. This recovery tool is already mentioned above to recover deleted AIFF audio files without any trouble.
I hope you liked this blog.
Taposhi is an expert technical writer with 5+ years of experience. Her in-depth knowledge about data recovery and fascination to explore new DIY tools & technologies have helped many. She has a great interest in photography and loves to share photography tips and tricks with others.