H264 is a standard video file format that is also known as AVC – Advanced Video Coding and MPEG-4. It is a video file format that stores videos in compressed form.
But sometimes, due to some unintentional reasons, you may lose H264 videos from the storage device. However, you can easily recover deleted H264 videos using H264 Video Recovery Tool. Below, you will get a download link to download and install the tool without any hassle.
To recover deleted H264 videos, we recommend this tool:
This software will restore data from corrupted, formatted, encrypted storage media and works in all data loss situations. Now recover your lost and deleted data in 3 easy steps:
Download this Media File Recovery Tool rated Excellent on Pcmag.com.
Select the storage media from which you want to restore the media files & click Scan.
Preview the recoverable files, select the items you want to recover and click Recover to save the files at desired location.
Best Tool To Recover Deleted H264 Videos
H264 Video Recovery Tool is the best tool to recover lost or deleted H264 videos from computer or any other external hard drive, SSD, DVD/CDs, memory card, USB flash drives, pen drive, memory stick, camera/camcorders and all other memory devices. The tool comes with advanced algorithm that has powerful recovery function that quickly scans the entire disk for any deleted H264 files.
With H264 Video Recovery Tool, you can:
Easily retrieve deleted, lost, missing or erased h.264/h264 video files.
Also recover other video file formats such as MPEG, MPEG-4, MP4, MOV, AVI, DIVX, HD/Full HD videos, MKV, etc.
Recover videos from hard drive, external HDD, memory card, USB flash drives, memory stick, camera/camcorder and other digital media devices.
Preview recoverable video files within preview screen of the software before final recovery.
100% read-only. Safe, secure and easy to use.
emid

emid


* Free version of the program only scans and previews recoverable items.
You can go through the step by step guide to know how to recover deleted H264 videos using this advanced featured recovery tool.
Steps To Recover Deleted H264 Videos
Step 1: Select Desired Location
Firstly, select the drive, external media or volume from which you want to recover deleted media files. After selecting, click on 'Scan'.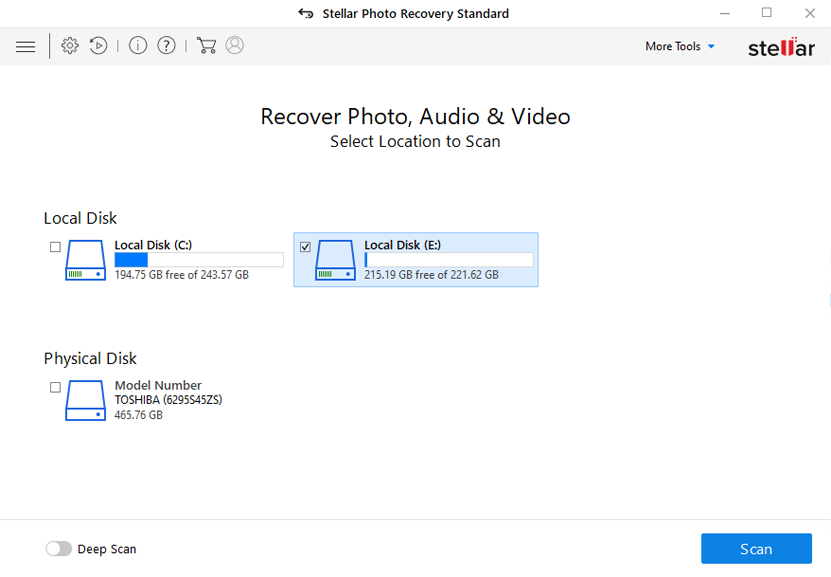 Step 2: Preview Recovered Media Files
Next, you can preview the recoverable media files after the scanning process is completed.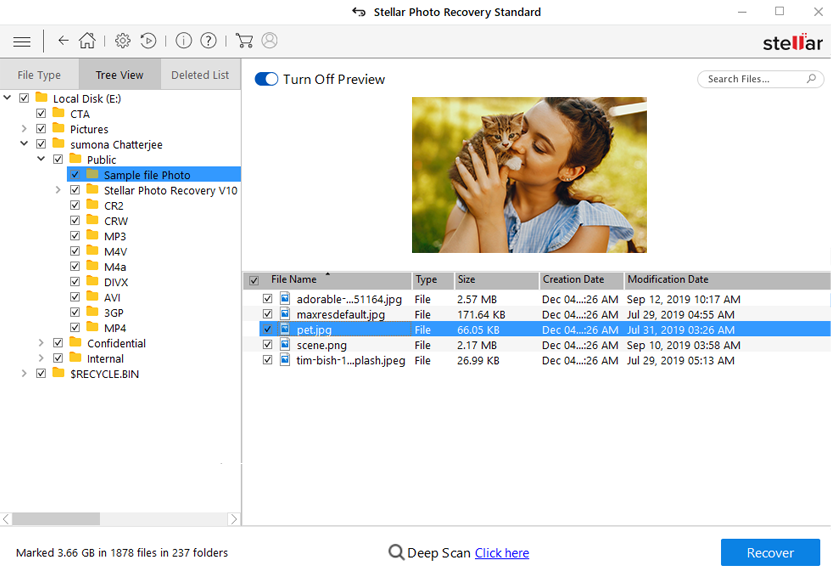 Step 3: Recover Media Files
Lastly, you can select the images, audio, video files you want to restore and click on 'Recover' option to save them at the location you want.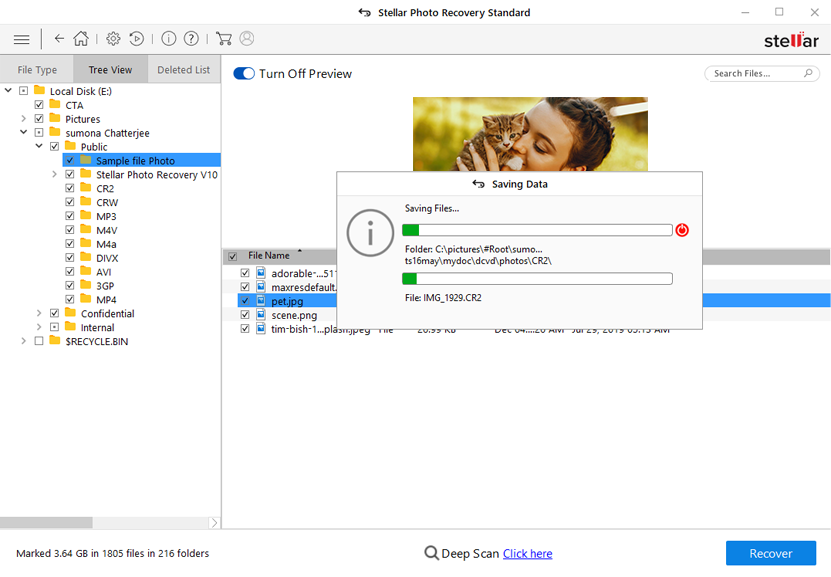 Other Alternatives to Recover Deleted H264 Videos
#Recover From Recycle Bin Folder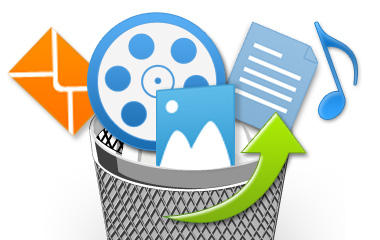 If you have ever saved H264 videos to your computer and accidentally you have selected those videos and deleted them then try to restore from Recycle Bin folder.
Yes, the data once you delete can be found in the Recycle Bin folder if you haven't pressed the Shift + Delete option.
You can go to your Recycle Bin folder and search for your files that have been deleted. After you find them, select the videos and right-click on it and then select Restore option from there.
Doing so will automatically restore your lost H.264 videos to the location where it was previously saved.
#Restore From Backup Folder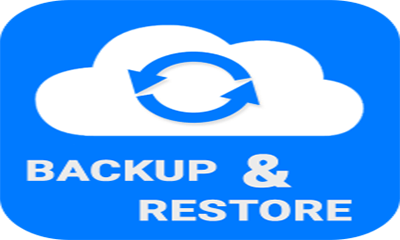 If you have a habit of taking backup of your important data on a regular basis then it is obvious that you might have backup of those lost H264 videos as well. So, to restore H.264 videos from backup option, follow the below steps:
In the first steps, you have to find and open the video backup folder.
After this, you are required to locate the video that you want to restore from the device.
Now, you have to copy and store the video file found back to the location you want to save.
Is It Possible To Recover Lost or Deleted H264 Video Files?
The short answer is "YES", it is possible to recover deleted H264 videos with the help of suitable H264 Video Recovery Tool. The only thing you have to take care of is that you must stop using your hard drive, SSD, external HDD, memory card, USB flash drive on which the video deletion has taken place and do not add any kind of data on it.
It is because adding new data will overwrite the existing data on the device and hence, you will lose the chance for recovering H264 video files format.
What Causes H264 Video Files Deletion from Storage Devices?
Here are some of the major causes that lead your H264 videos to becomes deleted or lost due to some unintentional reasons.
Accidental or mistakenly deleting video files.
Accidentally formatting the hard drive, SSD, memory card, USB flash drives.
Damage or corruption of HDD, SSD, SD card, USB flash drives in which your video files are stored.
HDD or flash drive crash/failure/dead containing the video files.
Virus or malware infection.
Software or hardware failure of the video recorder.
If you ever come across any of the above situations, then it is clear that you will lose H264 videos in no time.
How To Prevent Unintentional Deletion of H264 Videos?
Here, some tips are advised that need to be followed if you don't want to lose H.264 videos at any cost:
Always backup important H264 video files collection in order to handle such video loss situation.
While deleting any H264 videos, please check it twice that you deleting the right file and you do not need it anymore.
Keep a reliable and updated antivirus program installed on your computer to avoid malware/virus attack.
Conclusion
Since, deletion or loss of H.264 videos can occur due to many reasons, hence, you must be prepared yourself to handle such video loss issues. If you have lost your important H264 video files then first look for backup file. But, in case if you do not have backup then try H264 Video Recovery  Tool in order to get back h.264 video files.
Alex is an expert technical writer with 7+ years of experience. His in-depth knowledge about data recovery and fascination to explore new DIY tools & technologies have helped many. Alex has a great interest in photography and loves to share photography tips and tricks with others.