Undoubtedly, pictures of any occasion or special event are the best way to refresh old memories and bring joy. But, losing them is alike disappointing and distressing. Several times it happens that because of unfamiliar file corruption causes, you lose your valuable images. Those circumstances are very painful. Thankfully, with the help of the best ORF File Repair solutions mentioned here, you can repair corrupted ORF files with ease.
To repair ORF file, we recommend this tool:
This software will repair grainy, distorted, pixelated, blurry, greyed-out images and restores your prized memories effeciently. Now repair your corrupt or damaged photos in 3 easy steps:
Try this Photo Repair Tool rated Great on Pcmag.com.
Click Add File to add the photo you want to repair.
Select Repair to start the repair process and save the repaired image on the desired location after the repair is done.
The most recommended photo repair software. It not only repairs ORF file but also resolves other image file formats as well.
Below you can see its more awesome features–
Repair damaged, corrupted, inaccessible ORF image files
Apart from fixing ORF pictures, you can also repair other image formats like DNG, CR2, CRW, TIFF, GIF, PNG, NEF, etc
Preview the fixed files and save them in the preferred folder
Completely trusted and available at affordable price
100% safe and secure to use
I know now it's time to discuss the steps to repair corrupted ORF files, but before that, I would like to share a scenario. After going through this scenario, I finally decided to write on this topic.
Practical Scenario
I am trying to recover a folder of .orf files that somehow got corrupted on my back up drive. All other files and folders on that back up are just fine. The files even look almost okay. Sometimes it's just a pixel that is shifted in the image sometimes it's a whole line of pixels that shifted left or right etc. Of course, now they will not open in Lightroom, etc.
Does anyone here have experience in this situation and more importantly a cure for it!

Thanks for your help…

Source: https://www.mu-43.com/threads/corrupt-orf-files.94741/
What Is An ORF File?
The .orf files are uncompressed RAW images that have been taken or captured by the Olympus digital cameras. These files can be edited using a photo editing software.
ORF file format allows users to adjust the contrast, white balance, color, and saturation. The ORF photographs cannot be seen in their raw form.
Image capture by Olympus camera's sensor is saved into the ORF file without any image processing. ORF pictures recreate the original image as close as possible with a realistic color palette and therefore are more open to advanced editing than TIFF or JPEG images.
Sometimes, this image file format can be corrupted due to several unexpected reasons. So it's very important to identify the exact reason before knowing the solution on how to repair corrupted ORF files.
Below find out the most common causes that can lead to ORF file corruption.
The Most Common Reasons Of ORF File Corruption
Below are some of the major causes due to which your Olympus .orf images get damaged or corrupted. So, look at the below reasons:
A storage device is infected by the malware/virus
ORF photos may corrupt or damage due to the presence of a bad sector in the storage device
Mistyped file name
Inadequate file transfer or plug out the device during the file transfer or power failure
Clicking photos when the battery is low
Using corrupt software to open ORF file
Outdated Drivers
Removing memory card when it is in use
If any of the above scenarios happen to you then there is a possibility that your ORF file will become corrupted. And, a result, you have to look for how to fix ORF files.
How To Fix Corrupt ORF Images?
Well, I have already recommended using the ORF File Repair Tool. This is because using this tool you will be able to repair corrupted ORF files issues easily. So, just feel free to use this reliable tool without any hassle.
You can use this tool to repair corrupted, damaged, inaccessible, broken image file formats in easy steps. This software not only fixes ORF images file format but also repair other camera's raw image files like TIFF, CRW, NEF, CR2, PNG, RAF, ARF and GIF as well.
It is easy to use and compatible with both the Windows and Mac operating systems.



* Free version of this program only previews repaired photos.
So, here are the steps to know how to repair corrupt or damaged image files.
Step 1: Download, install and launch Photo Repair Tool on your computer. Click on 'Add File' to repair corrupt/damaged image files.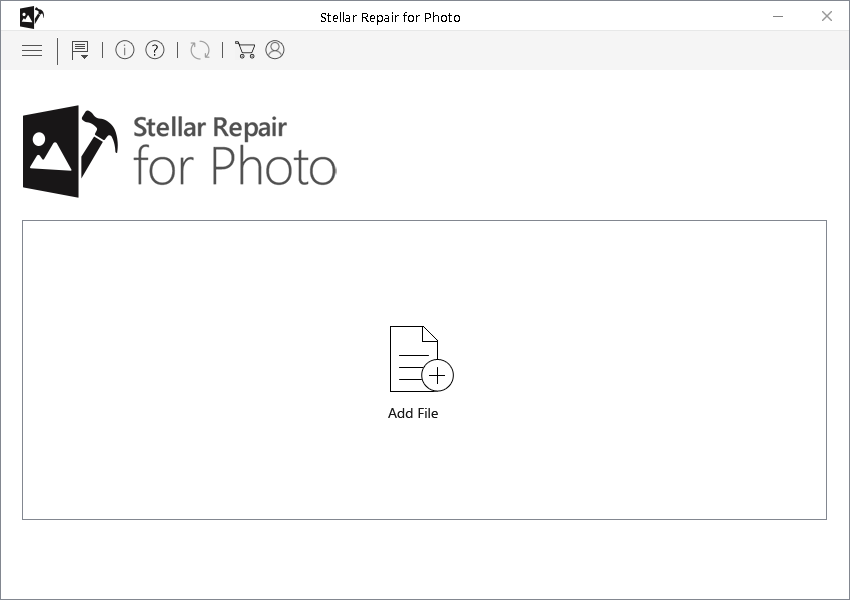 Step 2: You can then select the files for repairing. Next, click on 'Repair' to begin the repairing process.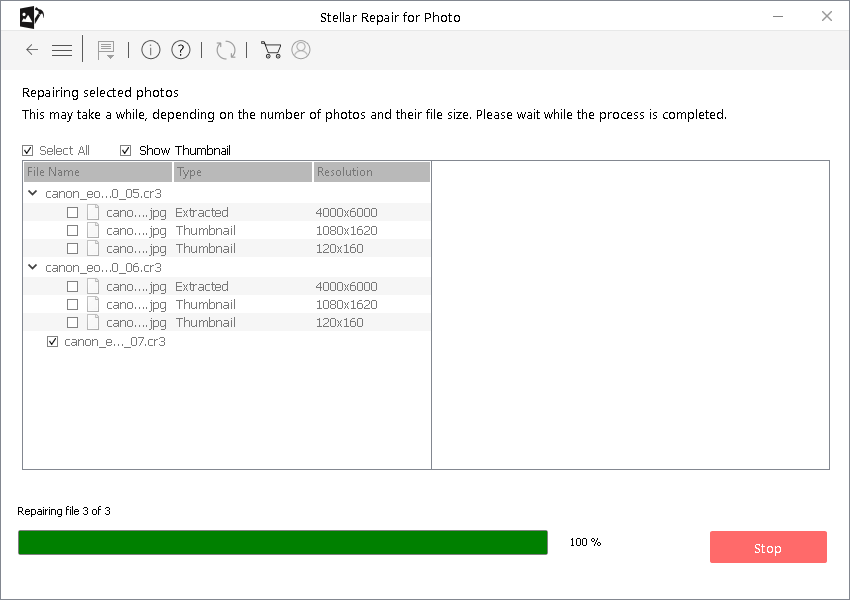 Step 3: Finally, click on 'Save' button to preview and save repaired images on your desired location on the computer.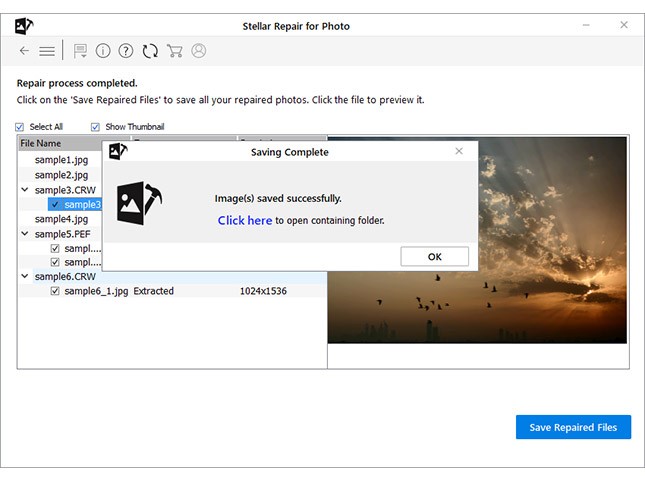 The FAQ ( Frequently Asked Questions)
What Programs Can Open ORF Files?
Below I have mentioned some of the programs that used to open ORF photo files. They are as follows:
Software that supports the ORF file on Windows OS:
Adobe Photoshop
ACDSee Photo Manager
ACDSee
Canvas
Adobe Photoshop Lightroom
FastPictureViewer Professional
CorelDRAW
Google Picasa
FastStone Image Viewer
ORF Suite
Olympus Master
XnView
PaintShop Pro
Zoner Photo Studio
Software that supports the ORF file on MAC OS
ColorStrokes
Adobe Photoshop
Olympus Master
Google Picasa
How Do I Convert ORF Files To JPG?
Sometimes, it happens that the inaccessible ORF files open properly in the different file formats. In that situation, you can just convert your .orf files to other image file formats. To do so follow the steps below:
Firstly, upload your .orf files, then choose files from the system, Dropbox, Google Drive or by dragging it on the page.
Next, select "to jpg" and choose jpg or any other file format you need as a result
Then, download the jpg.
Tips To Avoid Further ORF File Corruption
Follow the below effective tips to prevent ORF photo to become corrupted:
Do not eliminate the camera card when in use
Use good antivirus software to scan your system regularly to avoid virus attack
Please wait until the file transfer process is done before you unplug the storage device
Never click pictures or record any video when the device's battery is low
Final Words
It doesn't matter whatever the reason behind the ORF file corruption issue. Now, they can be easily fixed by using the solutions as I have already mentioned above.
So, do stop wasting your precious time and follow the above fixes to troubleshoot ORF files using ORF Photo Repair Tool.
Also, I have mentioned some tips to avoid ORF photo corruption with the help of which you can make your ORF file completely safe from corruption.
However, in any case, if you find that your ORF images have been deleted accidentally then do not worry at all. You can easily recover lost or deleted ORF files via backup option.
I hope this blog will be helpful to you.

Taposhi is an expert technical writer with 5+ years of experience. Her in-depth knowledge about data recovery and fascination to explore new DIY tools & technologies have helped many. She has a great interest in photography and loves to share photography tips and tricks with others.