Are you getting an error "black screen while trying to play videos"? Upon searching for the working solution on Google, I have found some troubleshooting methods, but no one seemed to resolve this black screen problem. However, upon doing a bit of additional troubleshooting, I found a few best workarounds to know how to fix black screen while trying to play videos. So, in this article, I am going to mention those quick & easy approaches that will definitely be going to help you out to fix black screen when playing videos.
So, let's get started…
To repair black screen error while trying to play videos, we recommend this tool:
This software will repair flickery, stuttery, jerky, unplayable videos and supports all popular video formats. Now repair your corrupt and broken videos in 3 easy steps:
Download this Video Repair Tool rated Great on Pcmag.com.
Click Add File to add the video you want to repair.
Select Repair to start the repair process and save the repaired video on the desired location after the repair is done.
How To Fix Black Screen While Trying To Play Videos?
In order to fix black screen when playing videos, I would like to recommend one of the best options that is – Video Repair Tool. Yes, I am suggesting this software because it is packed with some best features that enable you to resolve any kind of error you get while playing your video file.
Also, it has the capability to fix corrupted, damaged, or even broken video files. The best part about this program is that it is available for both; Windows as well as Mac OS respectively. Therefore, you have to simply download & install this amazing software to repair the black screen when playing videos windows 10.



* Free version of this program only previews repaired videos.
Below I have mentioned the steps of this tool, by following which you can easily repair your corrupt video files. The provided steps are so easy that you don't even need any technical knowledge. So, let's have a look at the easy steps:
Step 1: Download, install and launch Video Repair software on your system. Click on 'Add Files' to add corrupted video files.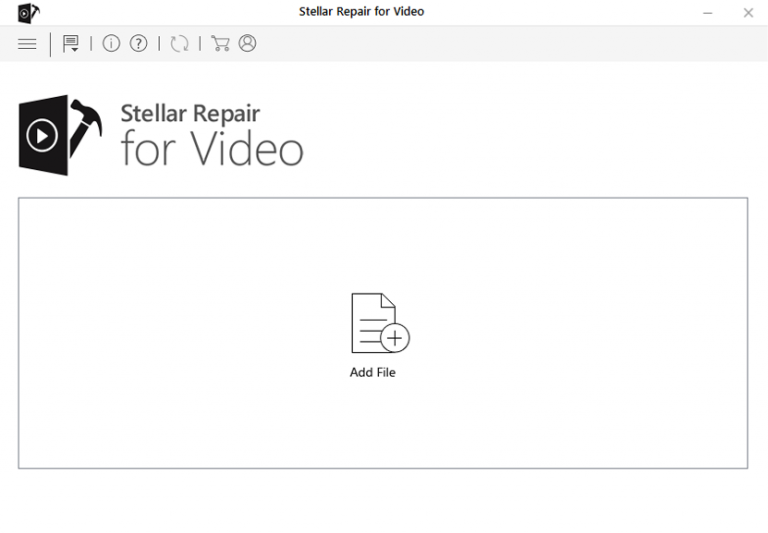 Step 2: Click on 'Repair' button to begin the repairing process. This start repairing your added video files one by one.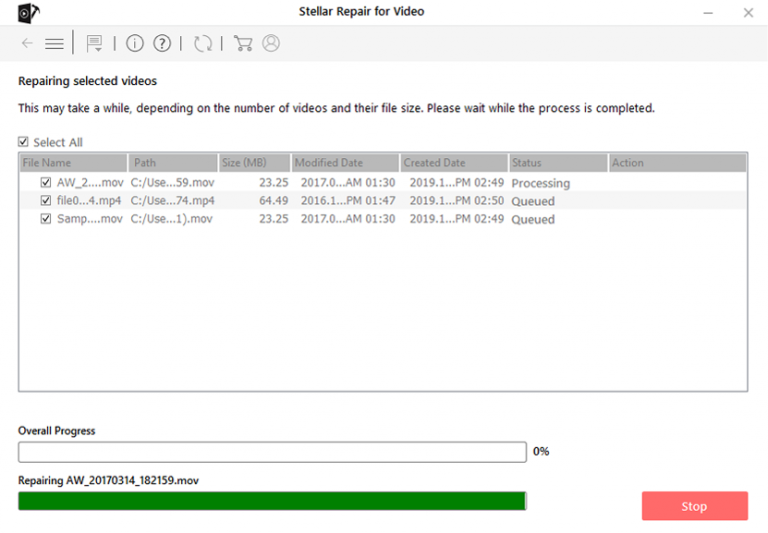 Step 3: You can click on 'Preview', in order to preview the repaired video file within the software and click on 'Save Repaired Files' button to save the repaired videos at desired location.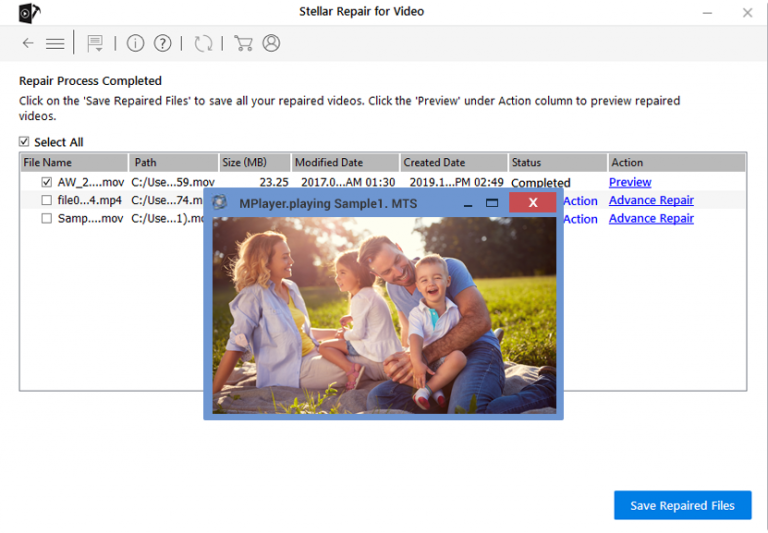 [Manual Way] How Do I Fix Black Screen On Videos?
Below I have stated the best manual ways to solve the MP4 black screen problem with ease. So, just start trying out the below-listed solutions one after another to fix black screen while trying to play videos issue.
Fix #1: Check The Connection Issues
While playing your MP4 video file, if you're facing a video black screen with sound error then firstly, you should check the physical connection with your PC.
So, you need to re-check a physical connection & ensure that both the ends of a video signal cable are connected properly, and it is using the accurate output port. Then, you have to simply disconnect your video signal cable from both and again reconnect it. After doing so, if you are still encountering the same issue then try the below solutions.
Fix #2: Delete Temporary Files
When temporary files become large, they block your PC's memory. And, this also decreases your system's performance & eats up the device's memory. To avoid all these issues, you'll have to clear the temporary files once in a while.
So, to resolve the black screen when playing videos windows 7, I would like to suggest you clear your temp files that present on your computer.
For this, you have to open the RUN window, and then type the %TEMP%.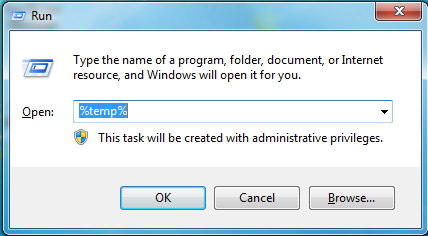 Next, hit on enter, this will help you to access to your hidden folder.
After that, delete the entire data of that folder and this will probably repair black screen while playing videos error.
Fix #3: Reduction of the Hardware Acceleration
Switching the hardware acceleration might help you to fix black screen problem while playing the videos. The hardware acceleration can be in conflict with the Windows drivers therefore you have to follow the below steps:
Very first, you have to make right-click on the desktop.
After this, choose to personalize from a menu pops up.
Then, simply select the display settings now, go to advanced settings.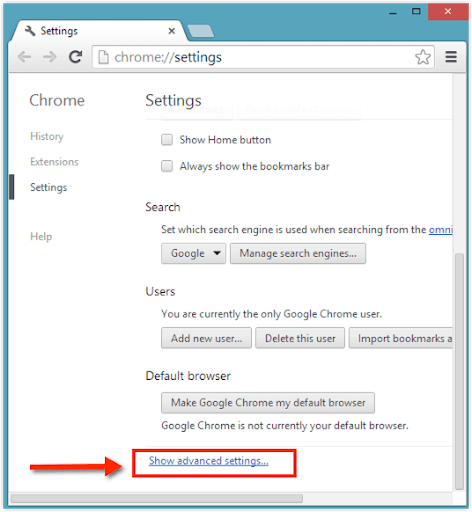 Under advanced settings, switch to the troubleshoot tab.
At this time, you need to change the settings and make a tap on the 'reduce hardware acceleration' tab.
Fix #4: Check For Conflicting Apps
Sometimes, the applications might have been conflicting with the video player that causes various problems. To fix this black screen issue, you have to restart your computer in the safe mode by following these steps:
Step 1: Firstly, press on Windows + R key together
Step 2: Now, type the MSConfig in a search box and then choose the boot tab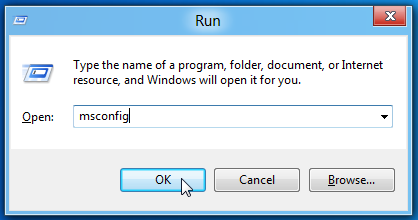 Step 3: Then click on a clear safe boot checkbox and restart your computer. Then check whether the problem is fixed or not. If not, then try the nest method.
Fix #5: Change The Video Codec
Another solution that you can try to fix the screen goes black when streaming video is to change a video codec. Sometimes, you may get different types of errors while playing your favorite video due to the incompatible video codec or absence of a right codec in the system. However, you can repair the codec issue using VLC Media Player.
For this, you need to go to the option Tools and then Preferences.
In the second step, go to the option Input & Codecs
After that, tap on Always Fix & then tap on a 'Save'.
Fix #6: Disabling Nagle's Algorithm
Nagle's Algorithm is another main cause that can lead to a black screen while playing the video issue. It can be easily disabled with perfection. To do so, just try out the below instructions to fix black screen while trying to play videos:
Firstly, head over to Start and type the Regedit in a Run box.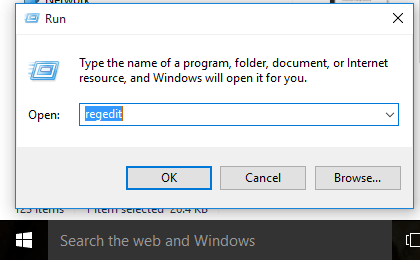 Now, find the following path:
HKEY_LOCAL_MACHINE\SYSTEM\CurrentControlSet\Services\Tcpip\Parameters\Interfaces
Then, disable the option TCP no delay then ACK frequency.
It'll ensure that the performance of RAM is further boosted.
This method will eventually solve your video black error screen error.
Fix #7: Uninstalling & Installing the Drivers
To deal with the black screen video issue, you can try to simply uninstall & install the specific drivers by following the steps given below:
You have to head over towards the device manager & launch it successfully.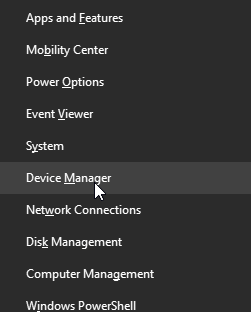 Then, to open a node that represents the device that you intend to uninstall.
Make right-click on specific device entry & choose to uninstall in a short cut menu.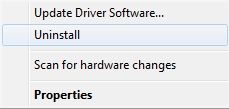 After that, the confirmation window will pop up and then make a tap on ok.
Finally, you have to reinstall the drivers.
Note: Before uninstalling & installing the specific drivers, it's always suggested to download the recent version of the driver.
Fix #8: Reinstalling Media Player
Many times, it happens that the black screen error will prompt you to just reinstall a media player. To do so, follow the instructions guided below:
First of all, press on the X key and then windows key.
Then, in that pops up a menu, simply locate & choose the option 'programs and features'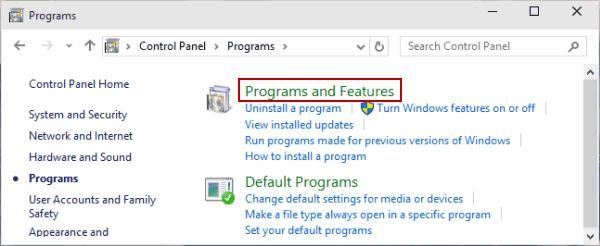 In this step, click on 'turn windows features on or off' option that will appear on the right-side panel.
Next, go to the 'media features', then unmark a Windows Media Player or VLC Media Player, and then uninstalls it.
At this time, make a tap on OK & close the tab 'programs and features'.
Now, to reinstall the preferred media player, repeat the aforesaid steps. Just recall to checkmark the VLC or Windows Media Player.
Fix #9: Clear Cache & Cookies
Well, cookies are the little files which left on your PC by websites to help them identify you & save all the settings. So, to fix any kind of issues on your system, you have to follow the below step:
Step 1: Open your Google Chrome.
Step 2: Then, click on the three-dot menu in an upper right corner & choose the Settings.
Step 3: Now, click on the Advanced to show all the options.
Step 4: In the Privacy & Security, you have to click on Clear browsing data.
Step 5: At last, change the time range to all-time/monthly/weekly then, click on the Clear data.
Fix #10: Use The Safe Mode To Repair Black Screens
Booting in the Safe Mode can be used to fix black screen error while playing the videos. To get into Safe Mode, do the following:
Turn on your PC and off again. While booting, ensure you turn the computer off when you will able to see the Windows logo.
Next, the Windows 10 will boot into diagnostics mode.
Make Click on the Advanced options when the recovery screen appears.
With the Safe Mode running, then again make a tap on Advanced options
After this go to Troubleshoot >> Advanced options >> Startup Settings 
At last, restart your PC. Then, Enable the Safe Mode and wait for the Windows Safe Mode to start.
Fix #11: Remove Extensions
Well, it is possible that the malicious Extension of Chrome is interfering with the connection. So, try to remove the third-party extensions by trying the below steps:
Open the Google Chrome
Under the Omnibox, you need to go to the chrome://extensions/to simply access the extension options.
Now, remove the extensions which are not installed by Google.
Fix #12: Uninstall The Latest Updates
If you have recently installed the Windows update then you can simply uninstall it and check if that fixes the black screen problem.
How To Uninstall the Recent Updates:
Just start your computer in the safe mode before uninstalling the recent update.
Choose the Start and then Settings 
After this, go to the Update & Security and click onWindows Update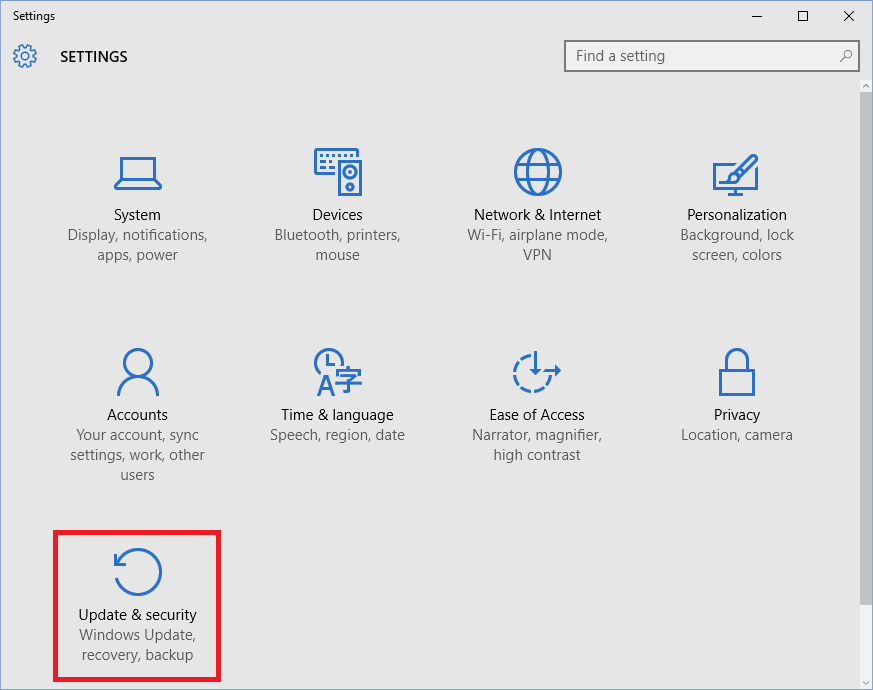 Next, click on Advanced options > >View update history and then tap on Uninstall updates.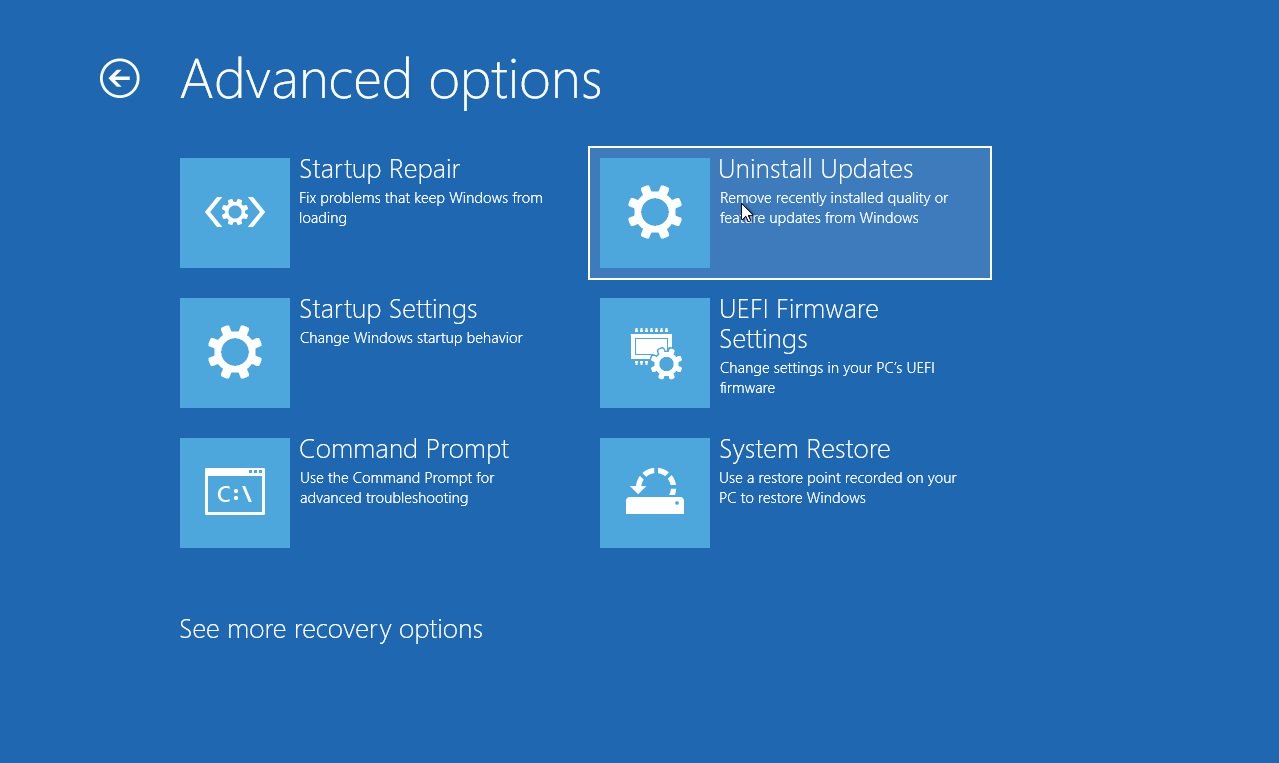 Now, choose an update you need to remove and then choose the Uninstall.
Please Note: Some updates are essential and cannot be uninstalled.
How Do I Fix YouTube Black Screen?
Well, it is a very common issue, numerous YouTube users have encountered "YouTube videos black screen" error while trying to play videos. So, in such case, I would like to recommend you to try the below techniques.
Fix #1: Sign out of your YouTube (Google) account
Fix #2: Check the status of your network connection
Fix #3: Refresh the page or restart your web browser
Fix #4: Disable the browser extensions
Fix #5: Update the web browser
Fix #6: Clear browsing data
Fix #7: Disable hardware acceleration
Fix #8: Try another browser
People Also Ask
Why I Am Getting "Black Screen While Trying To Play Videos" Error?
You might get the Windows media player black screen error due to various reasons like video file transfer error, header issues, problems with codecs of a video file, and more. Some other causes are:
A video file hasn't been copied correctly
The file has not downloaded properly.
The video has been infected by malware.
How to Fix Black Screen When Playing Videos on Computer?
To solve this MP4 black screen error on the computer, it is recommended to try the below-mentioned steps:
If the computer is stuck then you need to press CTRL + ALT + DEL to access the main screen. Restart the PC from there.
Unplug all the USB devices which will check that if any external device is responsible.
Then, unplug all the cables if the above steps do not work. Plug once again and in most cases, the issue will be resolved.
Final Verdict
In this post, there is a listing of the most effective solutions on how to fix black screen while trying to play videos. All the given ways are very easy to perform and fix the corrupt or damaged MP4 videos.
After trying the manual methods, if you fail to resolve Windows media player black screen then, you must try the Video Repair Tool.
Hopefully, the above-mentioned fixes will assuredly help you all. All the very best…

Alex is an expert technical writer with 7+ years of experience. His in-depth knowledge about data recovery and fascination to explore new DIY tools & technologies have helped many. Alex has a great interest in photography and loves to share photography tips and tricks with others.