Watching a choppy or jerky videos is very much annoying as it ruins your whole visual experience. In this post, I have outlined the 9 best fixes on how to fix choppy streaming video along with its common causes.
So, without skipping a single line, keep reading this post till the end.
To fix corrupted, choppy, pixelated, jerky or grainy videos, we recommend this tool:
This software will repair flickery, stuttery, jerky, unplayable videos and supports all popular video formats. Now repair your corrupt and broken videos in 3 easy steps:
Download this Video Repair Tool rated Great on Pcmag.com.
Click Add File to add the video you want to repair.
Select Repair to start the repair process and save the repaired video on the desired location after the repair is done.
What Causes Choppy Streaming Videos?
Before digging into the solutions on how to fix choppy video playback issue, it's always good to know the causes behind that issue.
These are the most common causes that can often cause choppy or jerky video playback issue:
The video file gets corrupted or damaged
Having audio or video codec issue
Incompatible or unsupported video file formats.
Using an outdated media player
Outdated drivers or technical glitches in device.
Chrome or other browser's issue
Due to faulty storage device
As you have learn the possible causes leading to choppy streaming videos, now it's become much easier for you to resolve this problem by using the below given tricks.
How to Fix Choppy/Jerky Video Playback Issues?
In this section, I have listed down some of the handful ways on how to fix choppy video playback. So, simply go through this straightforward way to address this problem.
#1: Re-download the Videos Again
The first solution that you should try to fix choppy or jerky playback video issue is – Re-download your video again. Sometimes, the video is not downloaded properly from the source that can often interrupt with the video playback.
Therefore, try re-downloading or transferring the video file again to overcome this situation.
#2: Try To Play Videos on Another Media Player
If you are playing the video in your default media player then try playing it on any other media player. I am saying this because, some video files are not supported by all media player & hence it can lead to several kind video playback issue.
VLC is one of the best multimedia player that is compatible with almost all the video files formats. You should try playing your video using VLC media player.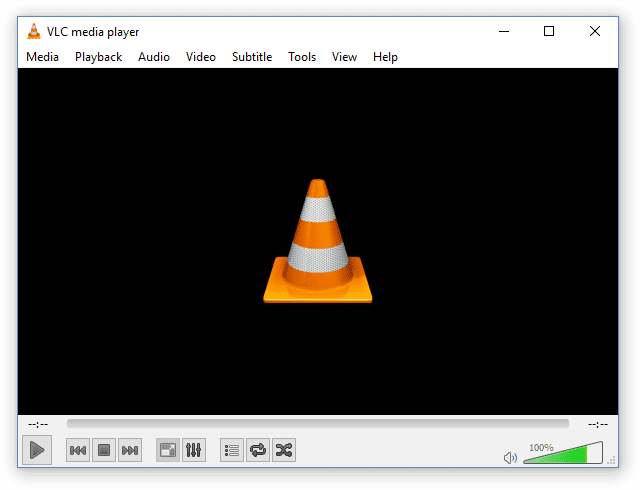 #3: Clear Your Browser's Cache & Cookies
You can also fix choppy video playback issues by clearing the cache and cookies of the web browser. You can simply do this by following the below steps:
For Google Chrome Users:
Open your Google Chrome
Then, click on More (three dots icon) & choose Settings.
Click on Privacy and security > Clear browsing data.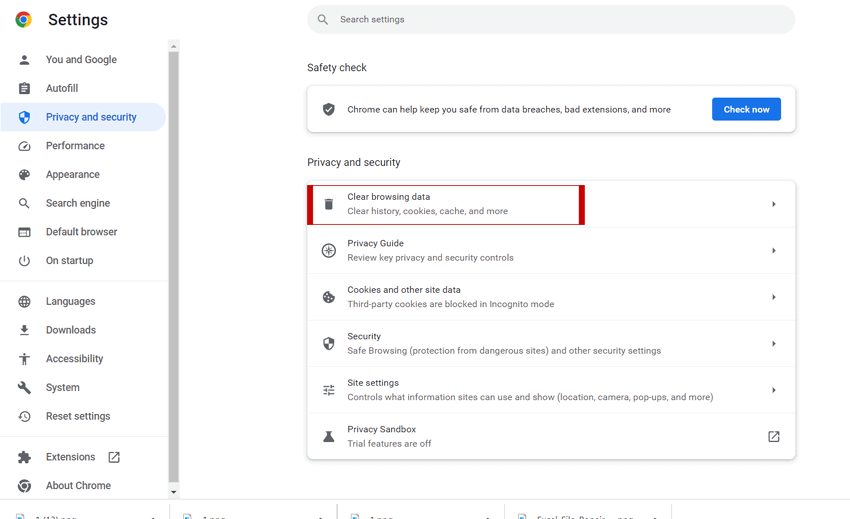 For Mozilla Firefox Users:
Launch Mozilla Firefox
Click on Menu option & choose Settings
After this, click on "Privacy & Security".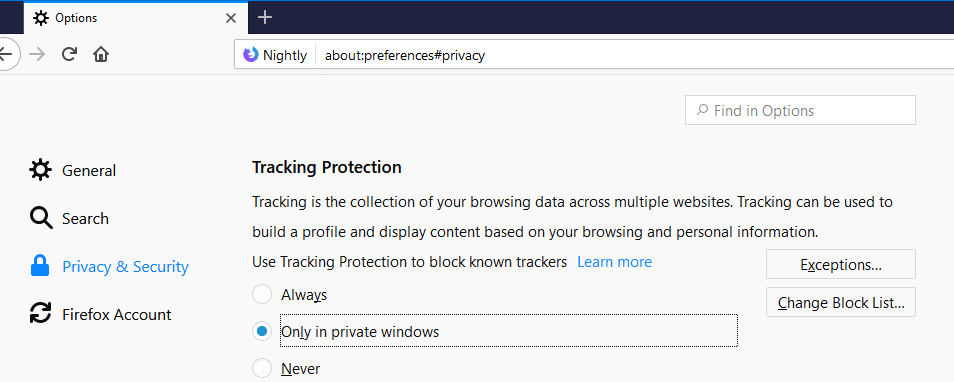 Locate Cookies & Site Data & click on Clear Data.
Here, tick the checkbox Cookies & Site Data then > Cached Web Content.
Finally, click the Clear button & you are done.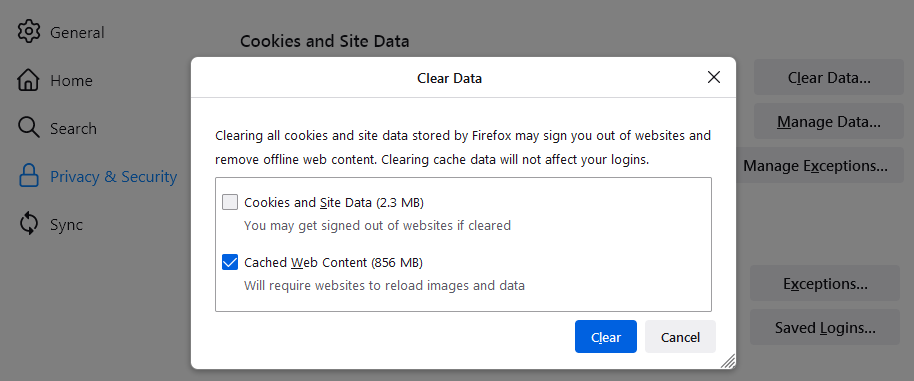 Also Read –  6 Ways to Fix a Pixelated Video and Improve Quality
#4: Reduce Video Size & Resolution
Playing a large size and high quality videos can often lead to choppy or jerky video issue. So, if you are dealing with the video having large size or high resolution then try reducing the video's size and resolution to fix choppy streaming video.
You can simply reduce the video's size & resolution by using the VLC Media Player.
Here's what you need to do:
Firstly, you need to download & install VLC media player then open it.
Then, click on Media from a upper left corner.
After that, select Convert/Save.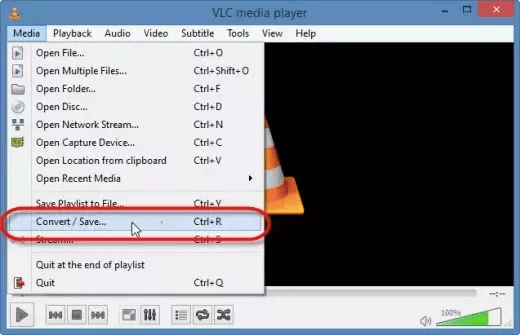 Here, you can change the file size, resolution, format & frame rate. You can reduce the resolution of video 1080P & 60FPS to 720P & 30FPS.
#5: Convert the Video File Format
As I have discussed above, sometimes the incompatibility between the video file and computer can cause a choppy or jerky videos.
To avoid such issues, you need to make sure that your video file is supported by your system. However, it's not supported by your system then you may need to convert the file format of your video. You can simply do this by using any third party online converter tool.
#6: How To Fix Choppy Streaming Video By Updating Driver
A choppy video stream on Windows 10 are not always caused due to the corrupted video file but sometimes it happens due to outdated drivers as discussed here. So, if you want to play your videos without any interruption then make sure that your video drivers are updated.
If not then follow these steps to know how to do so:
Right click on Start menu & choose Device Manager.
Double click on 'Sound, video and game controller' to expand this option.
Locate your device that you need to update then make a right-click on it & select 'Update Driver Software'
#7: Check Your System Specification
Before playing any videos, you need to verify that whether your system meets the minimum requirements or not. In order to play the high quality videos (HD or Full HD), your computer should meet the below given minimum requirements like:
3.0 – 3.7 GHz of processors,
6 GB RAM
Video card of GeForce GT 650M
#8: Scan Your PC for Virus
If your computer has been infected by virus or malware then it can interfere with the video playback and can lead to choppy or jerky videos uses.
To tackle this situation, you need to install & run any good anti-virus program to scan your PC for virus or malware. If any virus or malware is detected during this process then it will remove it from your device as soon.
Also Read –  Fix Videos Flickering Issue Using 4 Tested Ways
#9: Use Best Video Repair Tool to Fix Choppy/Jerky Videos
Even after trying so many ways, if you still unable to fix the choppy or jerky video issue then there is a chance that your video file get corrupted. In such a situation, you should use the best Video Repair Tool to repair your corrupted video.
It is an advanced repair tool that is specially designed to deal with all kinds of video corruption issues such as – choppy, jerky, broken, blurry, grainy, frozen, video flickering & many others. It is very easy to use & 100% risk free.
So without wasting any more time, quickly download this amazing tool on your PC & fix your choppy or jerky videos issue with ease.



* Free version of this program only previews repaired videos.
Follow the step-by-step guide to know how to use this tool:
Step 1: Download, install and launch Video Repair software on your system. Click on 'Add Files' to add corrupted video files.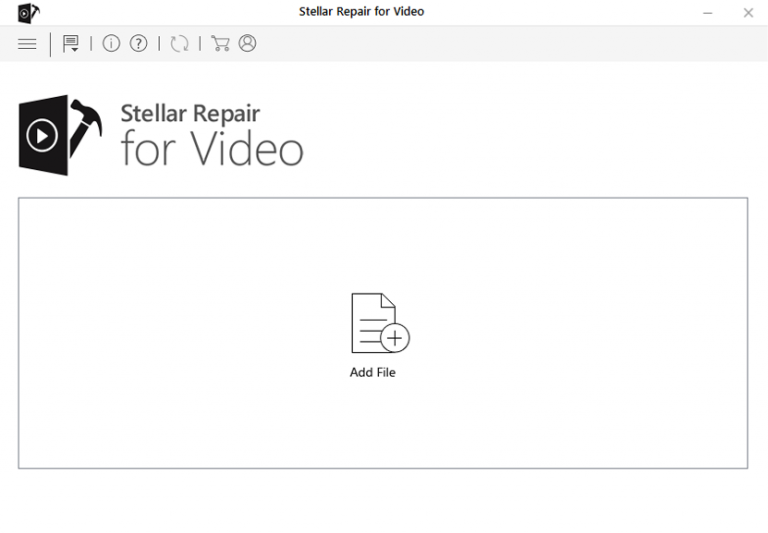 Step 2: Click on 'Repair' button to begin the repairing process. This start repairing your added video files one by one.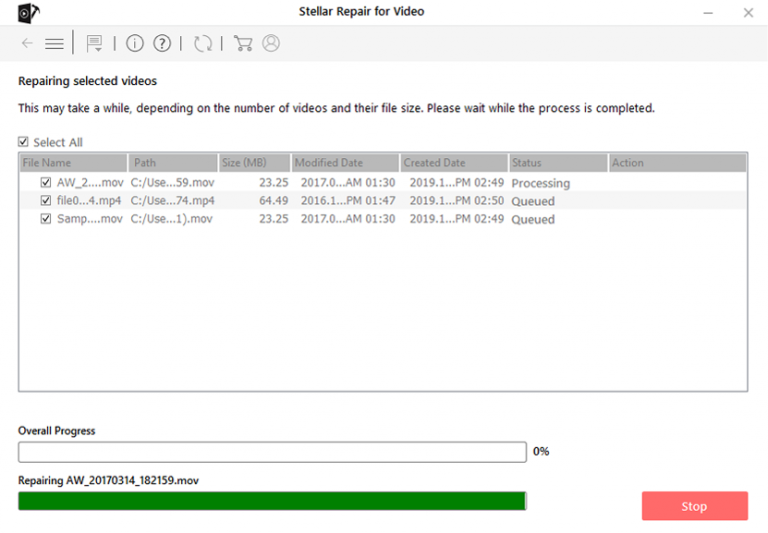 Step 3: You can click on 'Preview', in order to preview the repaired video file within the software and click on 'Save Repaired Files' button to save the repaired videos at desired location.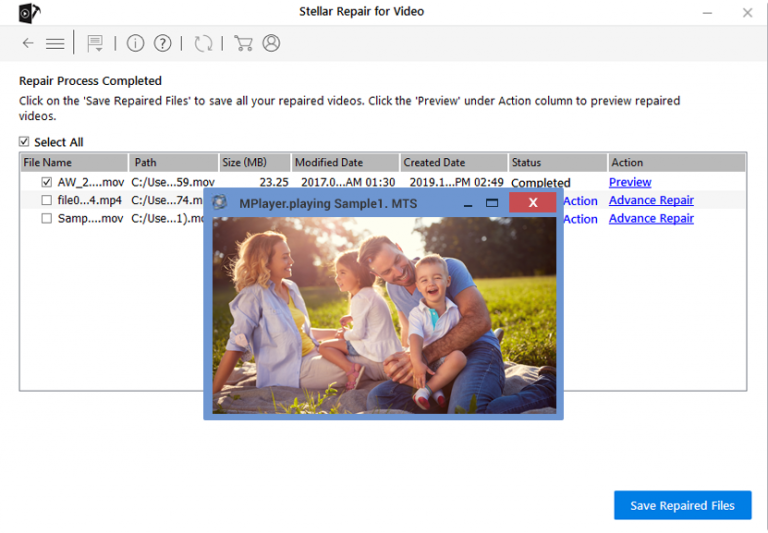 How to Avoid Video Corruption Issues In Future
These are some of the most important tips & tricks that will help you to avoid such kind of video corruption issues in near future.
Make sure that your media players should be updated from time to time.
Always use the trusted & safe video editors or converters tools.
You must keep the backup of your original video file, so that you can use it in case your original video file gets corrupted.
Install reliable antivirus programs to keep your computer safe from virus or malware that might interfere with the videos.
Avoid running too many programs at the same time as it can impact the performance of your device.
Always keep your system updated or check for the software update regularly to avoid errors or issues.
Conclusion
Nothing is more frustrating than watching a choppy, jerky or broken videos. Thus, I have come up this post where I have summarized the 8 best troubleshooting fixes on how to fix choppy streaming video.
All the solutions are very effective & will surely going to help you to overcome this issue.
However, if you find your video file is corrupted due to some reason then you can use Video Repair Tool. This tool can help you to solve all kinds of video related issues.
If you found this post helpful, don't forget to share it.

Taposhi is an expert technical writer with 5+ years of experience. Her in-depth knowledge about data recovery and fascination to explore new DIY tools & technologies have helped many. She has a great interest in photography and loves to share photography tips and tricks with others.