Summary: Have you accidentally deleted downloads folder on macOS? Don't know how to recover deleted download folder on Mac Catalina? If your answer is 'yes' then keep on reading this post and bring your lost download folder back with 4 proven ways…
Before proceeding further, first, let's know what is download folder on Mac in brief.
emid

emid


* Free version of the program only scans and previews recoverable items.
What Is Download Folder On Mac Catalina?
The download folder is very important in the Mac system as it contains significant data like installers, downloaded pictures, and other downloaded contents.
However, sometimes due to some unusual activities or when you try to free up your mac storage space, all your downloaded files & folders get deleted.
Afterward, you realize that one of your important folders gets erased, now what? Will you be able to recover that folder? Of course yes, you can restore the missing downloads folder by trying some effective ways mentioned here.
Is It Possible To Recover Deleted Download Folder On Mac System?
Yes, it is possible to get back the Mac downloads folder which has been erased, but how? Wait let me explain.
When your data get lost from your system whether it is Windows or Mac, actually they are not erased permanently. Nevertheless, the deleted contents are still present on your system's hard disk but in a hidden manner. And that stuff can be easily recovered by using the powerful Data Recovery For Mac software.
So, here you can also try this excellent tool to recover deleted download folder on Mac.
Please Note: You can retrieve the deleted files or folders using the Mac recovery software until and unless the lost data are not overwritten by the new files.
How To Restore Accidentally Deleted Downloads Folder Mac?
Check out the below approaches to recover deleted download folder from Mac Catalina without any trouble.
Method #1: Recommended Mac Data Recovery Tool
In order to recover deleted download folder on Mac system successfully, you need to try the best & trustworthy Mac Folder Recovery Tool.
It is one of the effective programs which carry inclusive features as it can easily recover photos, videos, and other stuff  from internal and external storage drives as well,
Below you can find its other exceptional features:
Easily restore downloads folder which has been deleted due to intentional or unintentional deletion.
It is a 100% safe, secure, and easy-to-use interface.
Besides, it supports various file formats of photos, videos, audio, documents, etc.
It allows you to recover files from Macbook, iPod, MacBook Pro desktop, Mini Mac, USB drives, smartphones, digital cameras, SD cards & other storage drives.
The best part about this software is that it supports both the OS: Windows & mac respectively.
emid

emid


* Free version of the program only scans and previews recoverable items.
So, you need to only download and install this software from the above-given buttons. Then follow its step-by-step guide mentioned below to know how to recover deleted downloads on Mac.
Steps On How To Retrieve Accidentally Deleted Mac Download Folder
Step 1: Select Type of Data
First of all, you have to select the type of file you want to recover and then click on 'Next' option.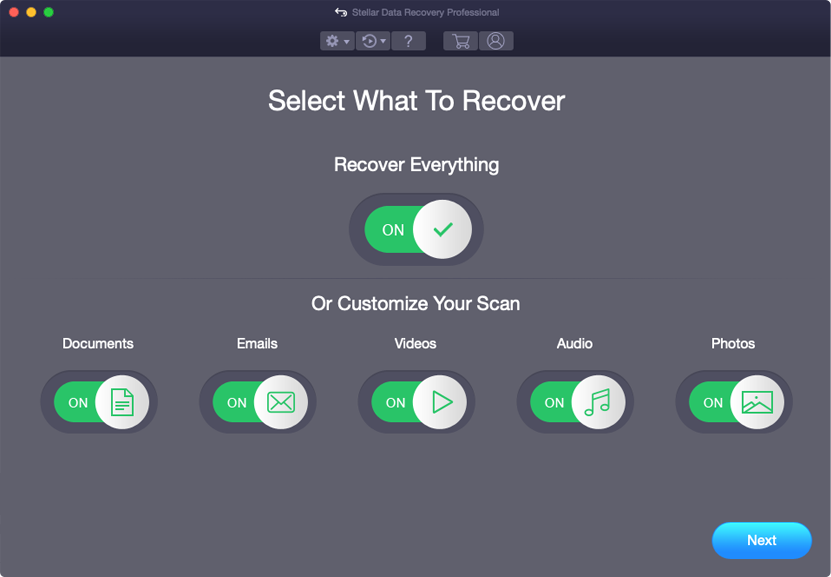 Step 2: Select Location
Next, you have to select the storage drive from where you have lost the data.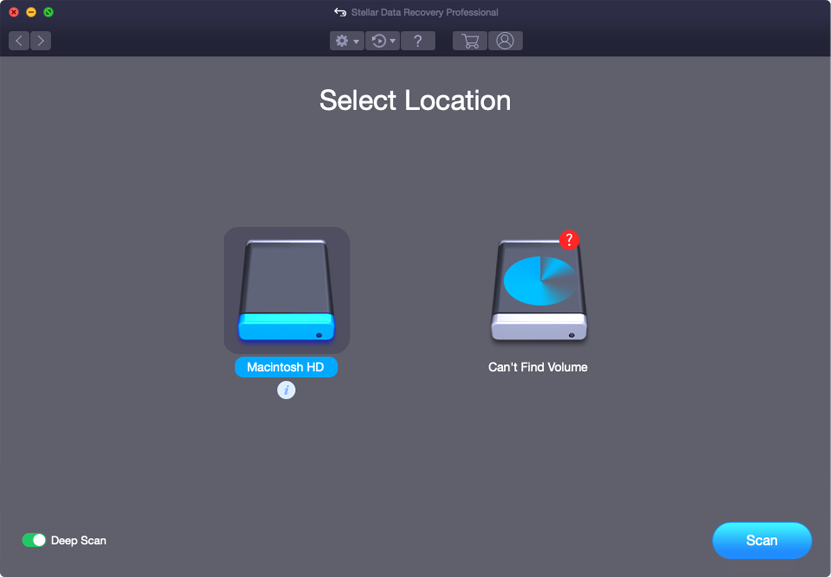 Step 3: Scan & Recover
After selecting the storage drive, you have to Scan, then Preview and after that Recover the files from Mac storage disk.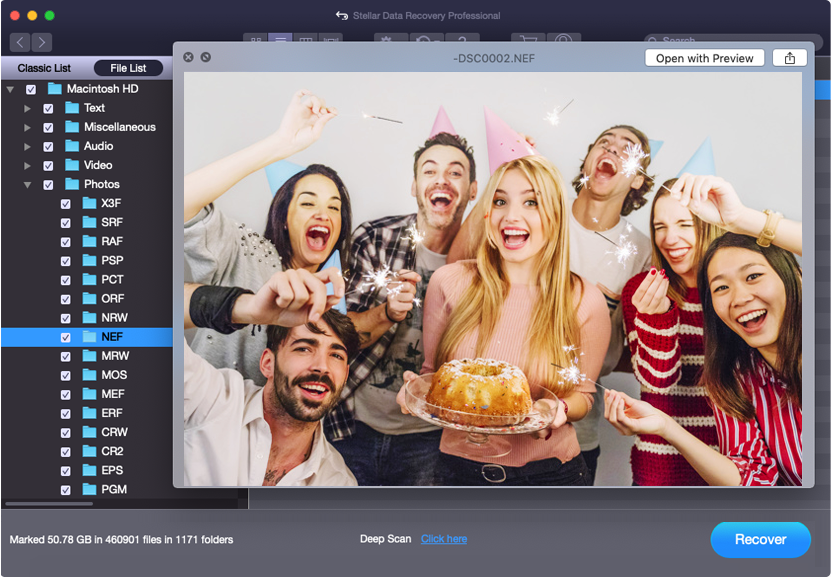 Method #2: Restore The "Downloads" Folder Via Trash
When you press "Command + Delete" option simultaneously on Mac PC then your files & folders move to the "Trash". So, once you come to know that you have accidentally deleted downloads folder Mac, first check for "Downloads" folder in Trash.
However, if you find the "Downloads" folder there, simply tap on restoring it to its original location or tap on put-back. But, if a folder doesn't exist in Trash, then you might have already cleaned the trash. At the time, you need to try the next mac folder recovery solution.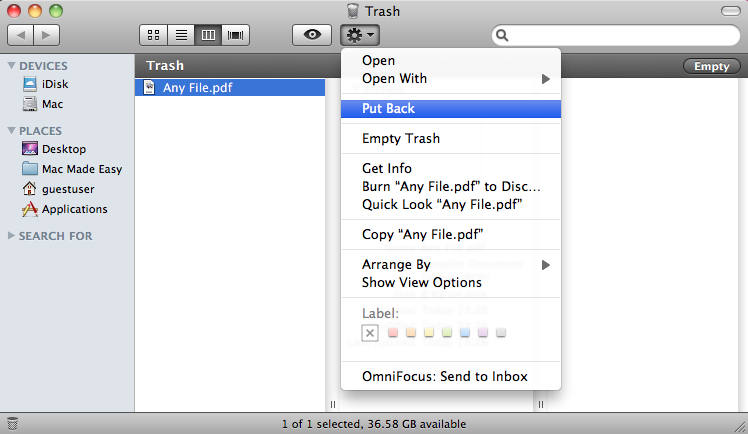 Method #3: Retrieve Accidentally Deleted Mac Download Folder With The Time Machine
If you've backup your Mac with the Time Machine regularly, here's the way to retrieve the deleted downloads using the Time Machine:
All the Mac users could access a built-up Time Machine feature. It is a feature which makes your work easy to take the backups & restore the files when needed. Start following these steps in order to restore the Downloads folder which you have lost.
Step 1: Connect your flash drive or an external hard drive to the Mac computer.
Step 2: Turn on your computer & if the Mac loads a setup menu, follow these steps with the intent to set up the system's network connection.
Step 3: Once your Mac completes its loading, simply open the "Finder then Applications >> Utilities >> Migration Assistant".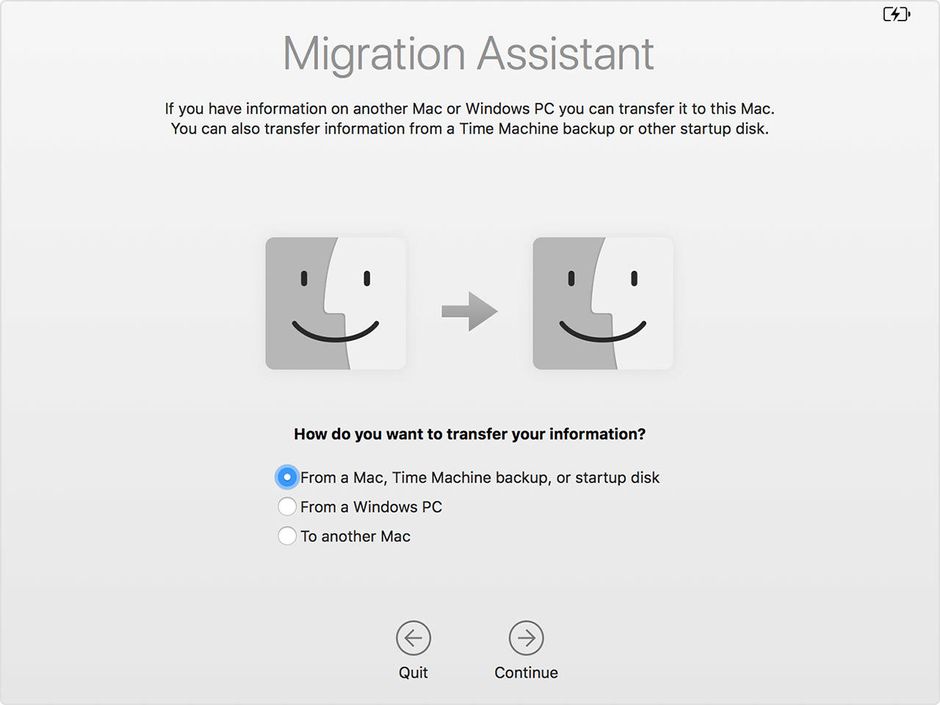 Step 4: Choose a time Machine opt. & just locate Time Machine backup in order to recover from an external storage device.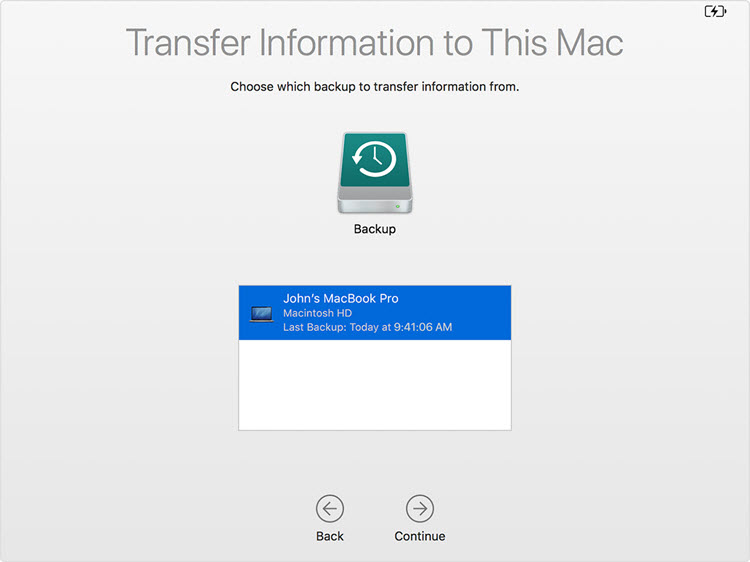 Step 5: After selecting the backup, tap on "Continue" & wait.
Step 6: Lastly, as the backup is restored, simply restart your PC and the downloads folder will be back!
Well, it sounds a little bit difficult than it is. The above steps are easy except you need a backup to retrieve the Downloads folder.
Method #4: Recover Deleted Download Folder On Mac To Dock
Another alternate way to restore the downloads folder is to recover it to a Dock, & here is how.
Step 1: From a Finder window, tap on a Go tab & choose "Home".
Step 2: Now, locate your Downloads folder in a window which appears.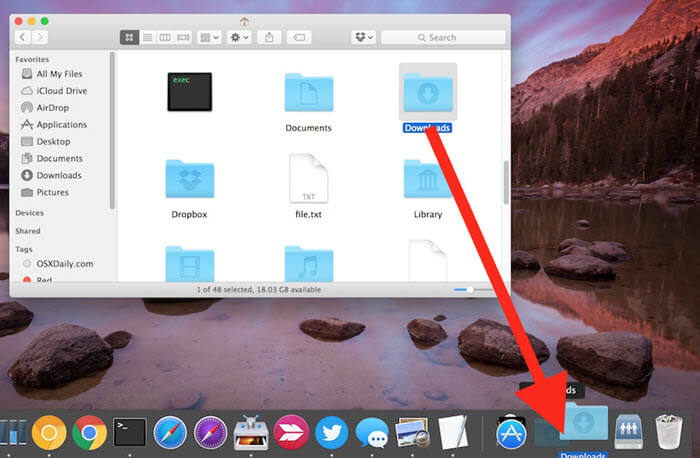 Step 3: Press and drag your Downloads folder into the right of a Dock bar.
Deleting the folder from a Dock bar does not permanently remove it. It just a shortcut to a folder & if you remove that, you can retrieve it.
FAQ (Frequently Asked Questions)
How Do I Find Deleted Downloads?
Whenever you clear any files from downloads folder then those files are directly moved to the Recycle Bin (on Windows) and Trash (on Mac). So, if you are a Windows user then you can recover them from the Recycle Bin and if you are a Mac user then restore them from Trash. However, if you have emptied your Trash Bin or recycle bin then you can get them back by using any data recovery software.
Why Can't I Access My Downloads Folder?
You are unable to access your Downloads folder due to the corrupted or damaged system files. In such a situation you are required to repair a Downloads directory by running the (SFC) System File Checker utility.
Where Do I Find My Downloads Folder On Android?
Follow the below easy steps, to find Downloads folder on Android phone: • At first, open your Android app drawer simply by swiping-up from a bottom of your screen. • Then, look for File Manager app & tap on it. • Inside your File Manager app, you will be able to see the Downloads Folder.
Pack Up
Well, losing any important file or folder from the device is quite frustrating but what to do if they are deleted unintentionally. In such a situation there is nothing to do, you need to only prepare yourself to handle such type of data deletion issue.
Similarly, if you have lost your "Downloads" folder from Mac then you need to try the easy ways mentioned above. But, if you want an instant solution on how to recover deleted downloads on Mac then use the Mac Data Recovery.
Therefore, now it's up to you whether you want to go with manuals or with instant way….all the very best!
Taposhi is an expert technical writer with 5+ years of experience. Her in-depth knowledge about data recovery and fascination to explore new DIY tools & technologies have helped many. She has a great interest in photography and loves to share photography tips and tricks with others.