From schools to businesses, a PDF file format is used everywhere for transferring the documents. But, sometimes those important PDF files can be lost or deleted due to several unexpected reasons. So, today in this article, I have covered everything that you need to know about PDF file recovery, Apart from that, I've even explained about PDF file format, it's major factors of deletion, and of course how to recover deleted PDF files.
So, let's get started…
To recover PDF files, we recommend this tool:
This software will restore data from corrupted, formatted, encrypted storage media and works in all data loss situations. Now recover your lost and deleted data in 3 easy steps:
Download this Media File Recovery Tool rated Excellent on Pcmag.com.
Select the storage media from which you want to restore the media files & click Scan.
Preview the recoverable files, select the items you want to recover and click Recover to save the files at desired location.
Can PDF Files Be Recovered?
Yes, of course, the PDF files can be recovered.
Once you come across the data loss scenario, first of all, you must stop using your device until the PDF files recover. I am saying this is because using the device might overwrite your PDF files and you may lose the PDF recovery chance after the deletion.
After doing so, you need to check for a backup of your PDF files. However, if you've already kept backup of your important PDF files then it's efficient enough to recover deleted PDF files within a short time period.
In case, if you do not have a backup, then you can try the advanced PDF recovery tool to recover deleted PDF files free.
What Is A PDF File?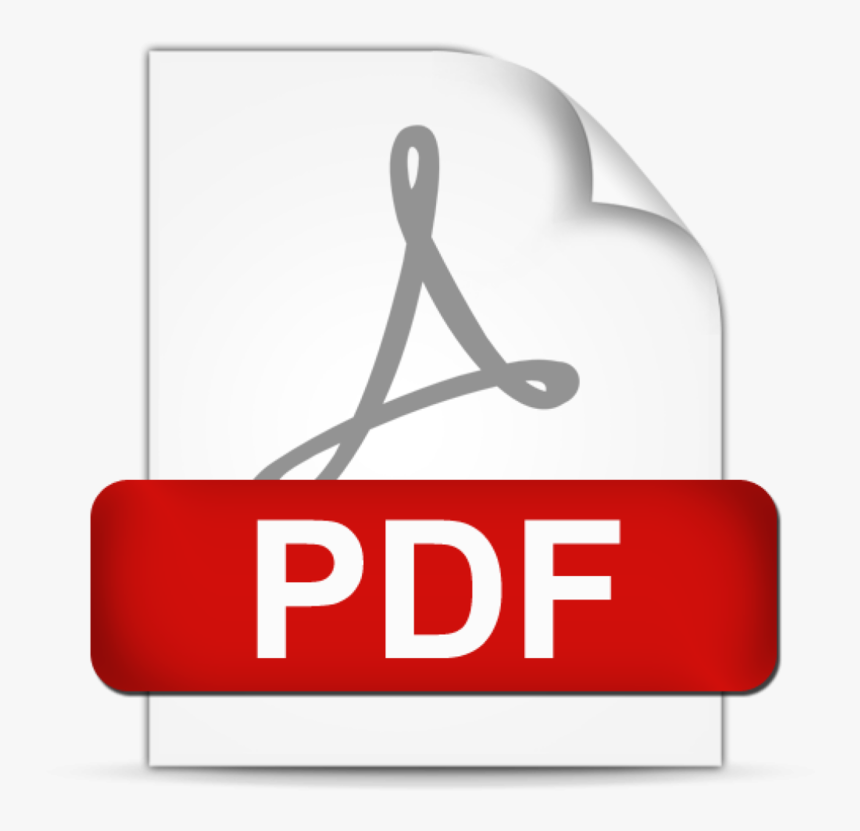 The PDF (Portable Document Format) is a popular file format that was developed by the Adobe in the 1990s to present the documents in a consistent way across a wide variety of hardware, software & operating systems. This file was actually created and used to share the documents easily and don't need to edit or reformat. PDFs contain the text, embedded fonts, images, videos, hyperlinks, forms, interactive buttons, and many more.
But sometimes, the PDF files stored on your system's hard drive can get deleted or lost accidentally. There are several causes due to which you can easily lose your PDF file. So, in the next section of this post, you will come to know the most common reasons behind the .pdf file deletion.
What Causes The PDF File Deletion?
There are several factors that can influence the safety of files stored in external drives. Some of them are listed below:
PDF Files may be deleted due to the virus infection
Accidentally loss of .pdf files that stored in storage media
While eliminating the drive wrongly from a system
Sudden shutdown of the system when using the drive contained .pdf files
These can be the reasons for the lost /deletion of pdf files. Now, its time to know the possible ways to perform PDF file recovery without any trouble.
Best Way to Recover Deleted PDF Files Easily

The best option that you can try to retrieve your deleted PDF files is by using PDF File Recovery Tool. Yes, I am suggesting this program because it has the ability to retrieve erased, lost, corrupted, replaced and even inaccessible stuff with ease.
With the help of its advanced scanning algorithm it can fully scan your device and after scanning it generates a preview of the recovered photos and other file types.
Why Choose This PDF Recovery Software?
Recovers deleted or lost PDF files successfully
Restore deleted image files (JPEG/JPG, GIF, TIFF, BMP, CR2, NEF, etc.) video files (MP4, MOV, AVI, 3GP, etc.), and audio files (MP3, AMR, WMA, FLAC, etc.)
Show Preview the files before recovering.
Simple & easy to use-interface.
So, without wasting any time, just download & install this feature-loaded tool from the below-given buttons.
emid

emid


* Free version of the program only scans and previews recoverable items.
And after installing this program you need to follow the step by step guide to get back wipe out PDF files Android or other devices.
Alternative Ways To Get Back Lost Or Deleted PDF Files
In this section of this post, I have mentioned the alternative methods to retrieve deleted PDF files in a hassle-free manner.
Method #1: Check the Recycle Bin On Windows & Trash On Mac PC
After the deletion of the PDF files, you should first check your "Recycle Bin" folder on Windows & "Trash" on Mac PC. If those erased PDF files are there, then you can easily recover deleted PDF files from recycle bin.
#For Windows Users
Step 1: First, go to a Recycle Bin option on your computer's desktop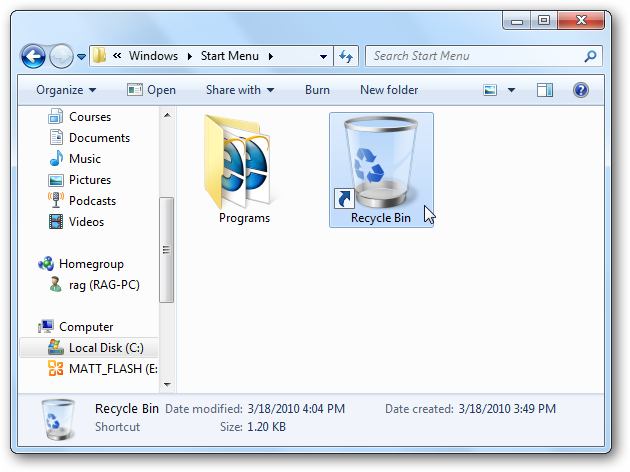 Step 2: Find the file which you had accidentally deleted & then right-click on it
Step 3: After that, from a drop-down menu, you need to click on the "Restore" option.

After performing these steps, you'll get your crucial PDF file back to its original location.
#For Mac Users
Step 1: First of all, click on Trash & choose the .pdf files that you need to restore
Step 2: Next, right-click on the selection
Step 3: Choose the Put-Back option to restore the deleted PDF files.

Now, you can get all your restored .pdf files at their preferred locations.
Method #2: Recover Deleted Adobe PDF Files via Backup
Another way that you can try to recover deleted PDF files Windows 10 is to use the backup option. Yes, if you've saved the backup of your PDF files then you can easily restore those files from the backup folder.
By following the below you can restore lost or deleted .pdf files from backup:
Step 1: At first, find & open your backup folder.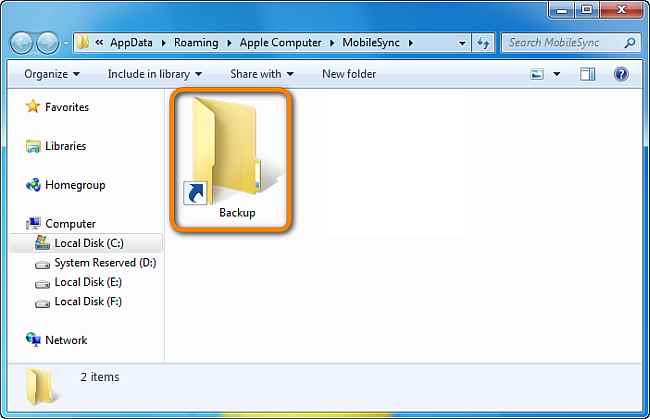 Step 2: Next, locate the PDF files that you want to bring back.
Step 3: Now, copy & store your deleted files back to the disk drives.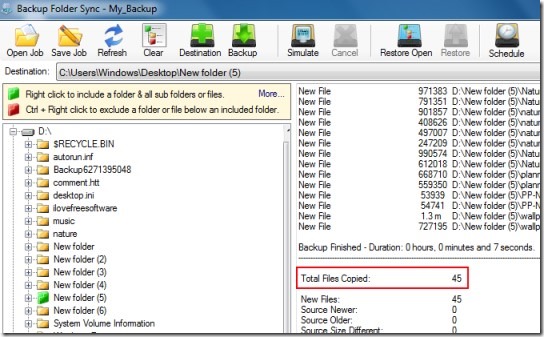 Method #3: Restore From the Previous Version
The File History feature is available in both the OS: Windows and Mac which lets you retrieve lost files/folders or an entire drive volume (that contained deleted data).
#Restore PDF Files From the Previous Version On Windows
In order to recover PDF file to the previous version with a File History on Windows:
Simply open the Windows Explorer
After this, you have to right-click on a folder where your lost PDF files are available.
Then choose the Restore previous versions.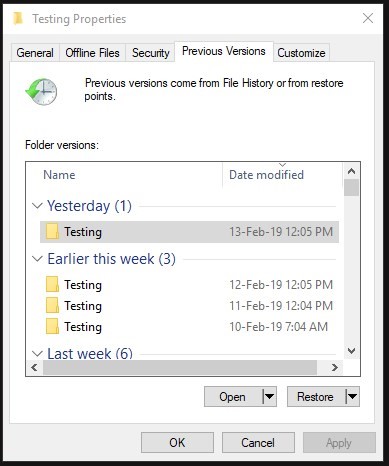 At this time, you need to choose the appropriate File History Backup & make a tap on the small arrow next to the Open
Select the option "Open in the File History".
Now, choose a PDF file that you need to restore & click on the Restore button which you can see at a bottom of the preview window to recover it.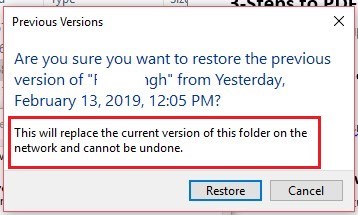 #Restore PDF Files From the Previous Version On Mac
To get back the PDF file to the previous version with a Time Machine on Mac:
Firstly, open a folder that contained your lost PDF files.
In the second step, tap on the icon time machine which is located in a Menu bar & choose the Enter Time Machine.
Find PDF files that you wish to recover with a timeline on the right edge of your screen.
Now, click on the Restore to bring the missing PDF files back.
If all the above-mentioned manuals fail to restore corrupted PDF files, then you must try the PDF File Recovery Tool.
How To Recover Unsaved PDF Files?
Well, most of the PDF applications have features to make temporary files. While you're editing your PDF file on the system, an application will make the temporary files to backup the unsaved file.
So, you can recover your .pdf file from the temporary files. Here, I'll show you how you can get the unsaved PDF files back using the Adobe Reader:
Step 1: Locate the place of the file of PDF temporary files
Below is a path of PDF temporary files:
C:\Users\Tracy\AppData\Local\Adobe\Acrobat\DC
C:\Users\Tracy\AppData\Roaming\Adobe\Acrobat\DC
C:\Users\Tracy\AppData\Local\Temp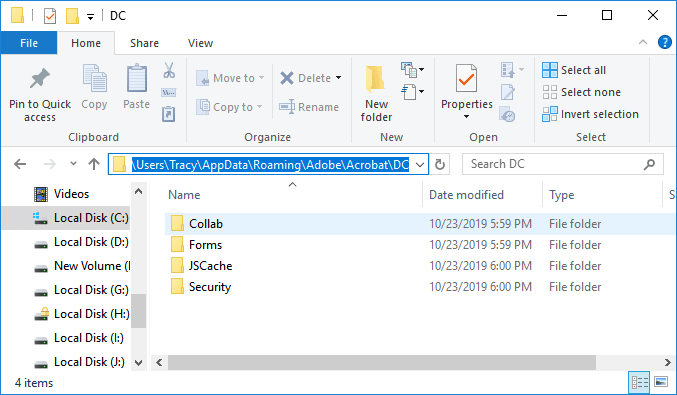 Step 2: Find the temporary files of an unsaved PDF.
Step 3: Then, copy all temporary files to any other safe place & change file extensions to the PDF.
Step 4. Now, open your PDF file in the Adobe Reader.
After the completion of the above steps, you can easily open, view & edit your PDF file again.
How To Protect PDF Files From Accidental Deletion?
By following the below-listed tips, you can protect your precious .pdf files from accidental or unintentional deletion easily:
Always keep a backup of your vital PDF files in some other storage device to overcome unforeseen deletion circumstances
Avoid the interruptions such as abrupt system shut down, power failure in between a PDF file downloading process
Once a PDF file is erased from your device, then do not overwrite a space occupied by it
Scan your device with good antivirus software on a regular basis to keep your device virus/malware-free.
FAQ (Frequently Asked Questions)
How Do I Recover Permanently Deleted PDF Files?
You can recover permanently deleted PDF files using the PDF Recovery Tool that I already mentioned above. This tool is one of the ultimate options which you can try to recover permanently erased data from any storage device, until and unless it is not overwritten with new files.
Where Do Deleted PDF Files Go?
The accidentally deleted or lost Adobe PDF files directly moves to the Recycle Bin of the PC after deletion.
How Do I Recover Deleted PDF Files On Android?
You can recover deleted PDF files on Android using the Google Drive app. Thus, if you've synced files to your Google account, then simply go to the Google Drive web page & enter the login IDs. After that, you'll be able to view all the backed up files in your Google account. Next, search & select the PDF files that you need to recover. Now, click on the Download button.
How Do I Open A PDF File Without Adobe?
You can open your PDF files using the Google Chrome easily. Also, you can use Google Chrome as a default PDF reader/viewer. To open with Google chrome, just right-click on the PDF file and select the Open with >> Google Chrome. After that, click on the 'Open'.
How Can I Recover My Deleted PDF Files From Pen Drive?
In order to recover deleted PDF files from the pen drive, you can directly go with the best file recovery. This software will surely help you to overcome from data loss issue.
Bottom Line
In this write-up, I have introduced the best and effective solutions on how to retrieve deleted PDF files. You can try out both the manual as well as the automatic solution to recover deleted pdf files from SD card.
However, if you want the instant PDF recovery and you don't have the backup of the deleted .pdf files, then I would suggest you try the reliable PDF recovery Tool. Apart from that, you need to follow the tips and tricks that mentioned-above to avoid data loss in the near future.
Taposhi is an expert technical writer with 5+ years of experience. Her in-depth knowledge about data recovery and fascination to explore new DIY tools & technologies have helped many. She has a great interest in photography and loves to share photography tips and tricks with others.