The QuickTime provides an appropriate way to record audio and video files on Mac. In most circumstances, it can offer a stable and smooth recording. Sometimes, while recording on Mac through QuickTime, it happens that due to accidental deletion we lose our QuickTime videos or other clips that hold deep sentimental value. Those situations are really painful and we can't find a way to recover lost QuickTime recording on Mac.
Frankly speaking, recovering deleted QuickTime files is tough work for many users. So, today in this blog, I am going to describe the best solutions on how to restore QuickTime on macOS Catalina. Now read further in detail…
How Do I Restore QuickTime Files On Mac?
No matter what reason behind the deleted QuickTime files is, just stop using your Mac and try the recommended Mac File Recovery Tool. It is the most effective software to recover those files that lost due to QuickTime crashes when recording on Macintosh.
This software is mainly designed to restore entirely corrupted, deleted, inaccessible or hidden media files. It is the fastest and most reliable recovery tool to retrieve any types of photos, audios, videos and others stuff on the Mac.
Below you can find its more exciting features:
Recover entire deleted/erased or inaccessible audios, videos, pictures on Mac OS
Restore data easily from digital devices like digital cameras, camcorder, iPod, Smartphone, computers and more
Get back data from storage media including memory cards, external hard drives, Mac Volumes, digital multimedia players, etc.
Also retrieve data from Mountain Lion, Mavericks, Lion, Snow Leopard and Leopard OS based computer or notebook hard drives.
It is trusted software to recover files
Rescue permanent or temporary lost data
The best part is that it is easy to use and you can try the below steps without any technical support.
Step 1: Select Type of Data
First of all, you have to select the type of file you want to recover and then click on 'Next' option.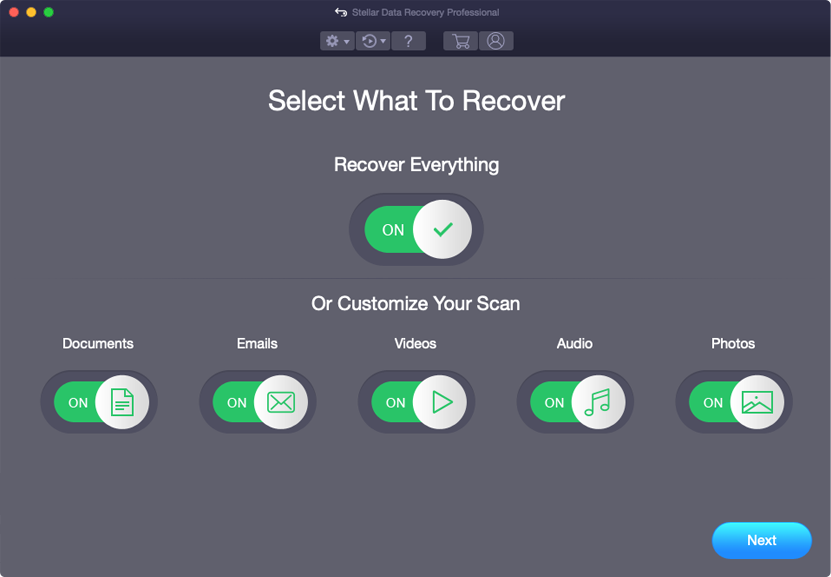 Step 2: Select Location
Next, you have to select the storage drive from where you have lost the data.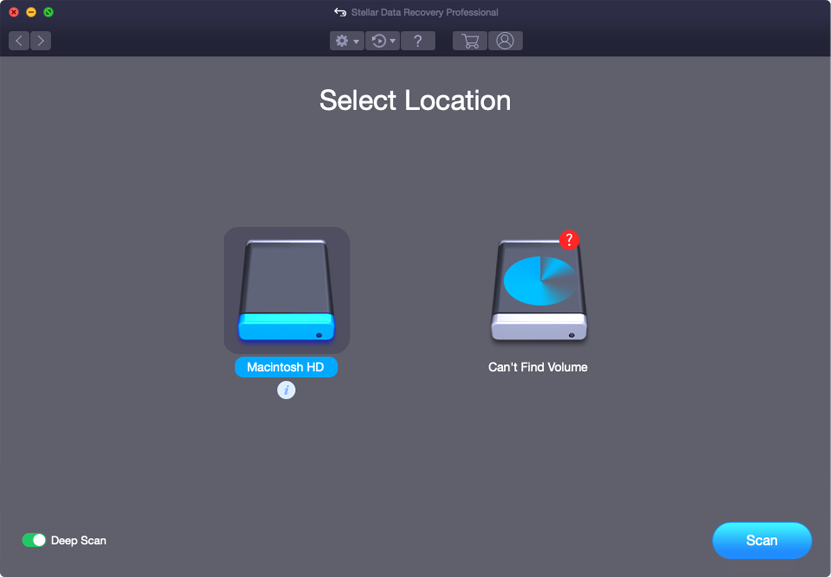 Step 3: Scan & Recover
After selecting the storage drive, you have to Scan, then Preview and after that Recover the files from Mac storage disk.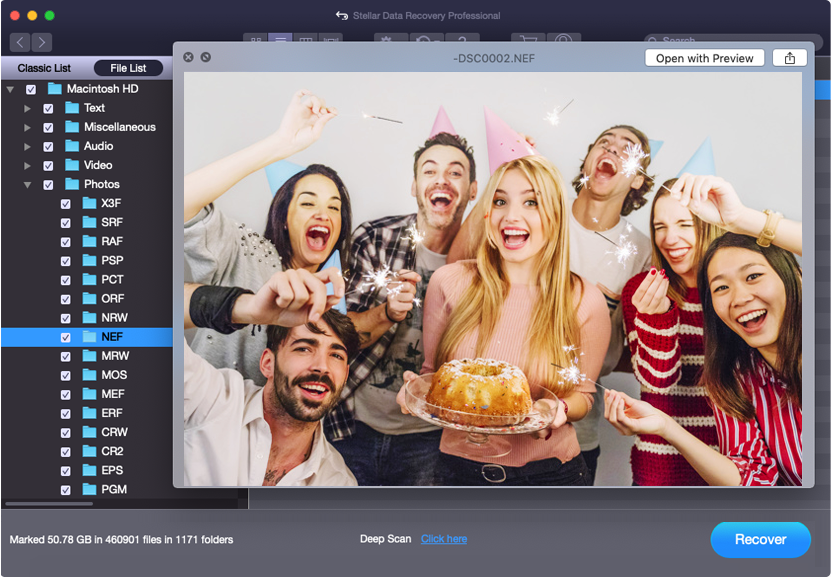 How Do I Recover An Unsaved QuickTime Recording?
Well, some incidents like QuickTime shut down unexpectedly, QuickTime stopped while recording, Quicktime crash, macOS crash, Mac power off etc., can cause the QuickTime Recordings unsaved. At the time, you can recover unsaved QuickTime recording on Mac by looking them in the autosave folder. Here is where the unsaved QuickTime recordings are:
First of all, go to the desktop and then, press Cmd+Shift+G
Next, start the "Go to Folder" and after this input or copy/ paste the following specified command:
~/Library/Containers/com.apple.QuickTimePlayerX/Data/Library/Autosave Information/
Now, find your QuickTime video recordings you are looking for.
Note: This method is only offered for recovering unsaved QuickTime recording on a Mac. If you unable to found those deleted files using this way, then you can try to recover lost QuickTime recording.
How Does My QuickTime Videos Gets Deleted?
QuickTime recording videos can get deleted due to any of the reasons as stated below:
Formatting Mac volume or hard drive on Mac system where QuickTime files are saved will deleted them along other data
When you emptying the Trash using 'Command Shift Delete and Option' keys. All files including videos residing in Trash will be deleted permanently from Mac hard drive
Deleting essential QuickTime recordings using Mac terminal while deleting some junk videos by giving their path will erase them Mac system
The FAQ (Frequently Asked Questions)
Is QuickTime Player Safe For Mac?
YES, QuickTime media player is safe for Mac OS. But always remember, this only applies to Windows computers. If you have a Mac with QuickTime, then you're still safe.
Where Is The QuickTime Folder In Mac?
You can find QuickTime Player by going to the Applications folder located on the dock of the Mac you are using. Note that the Scratch Disk is the default location where the files you create with QuickTime X are stored on Hamilton lab computers. The default for personal computers is the Movies folder
What Can I Use Instead Of QuickTime For Mac?
You can try the below stated QuickTime alternatives and install them on your Mac computer.
Leawo's Free Blu-ray Player for Mac
Free Blu-ray Player for Mac.
MPlayerX for Mac
VLC for Mac.
XBMC for Mac
MPlayer for Mac
Why Can't I Save My QuickTime Video?
You can force QuickTime to quit if it is stuck. However, by this way, the application might not be able to save your screen recording. Click the Apple menu and select Force Quit, which will open the Force Quit Applications menu (Command + Option + Esc shortcut can also access the menu)
Do All Macs Have QuickTime?
Yes, every version of Mac OS X has QuickTime. QuickTime Pro is an optional paid extra, which included extra codecs and additional functionality.
Is Quick Time Free?
Yes, QuickTime is a free technology that is standard across Apple and Mac products. The player comes pre-installed on all Macs and Macbooks and can be installed for free on Windows computers directly from the Apple website.
Does QuickTime Play Mp4?
According to Apple Support Website, QuickTime can only support MPEG-4 (. mp4 or m4v), but MP4 is a complex video container with various video and audio codecs. To solve QuickTime won't play MP4 issue, a strongly recommended solution is to convert all kinds of MP4 videos and movies to QuickTime more compatible formats.
How To Prevent Data Loss After Recovering Unsaved QuickTime Recording?
By following the steps, you can make sure that your data is always secure:
Leave the files you do not recognize alone.
Saving and backing up your files regularly. Time Machine is the best choice for mac user to save the data.
Use other professional Screen Recording tool.
Putting in place a backup when you notice signs of hard drive failure.
Time To Conclude
Hopefully, the tutorial has successfully resolved all your queries related to QuickTime file recovery on Mac. The professional Mac Data Recovery is helpful software as it can help you to recover deleted QuickTime recording on Mac.
In this article, I have discussed two solutions, one helps you to recover unsaved QuickTime files; while the other helps to recover lost QuickTime recording from permanent deletion. You can download the Free trial version to experience the software's functionalities.
I hope you liked this post. That's all…
Alex is an expert technical writer with 7+ years of experience. His in-depth knowledge about data recovery and fascination to explore new DIY tools & technologies have helped many. Alex has a great interest in photography and loves to share photography tips and tricks with others.