Is it possible to recover deleted temp files? Well, the answer is 'YES'. There are several users who are going through the deletion of the temporary file and want the perfect solution to bring those lost .temp files back. But before I move on, let's know something more about temp files.
The temp files are also known as temporary files. They're saved with the .tmp extension and these files are mainly used by the Windows system for backup purposes.
These files become very helpful especially when the program suddenly shut down/crashes before saving the file. But sometimes, the temp files erased unintentionally, it can cause the problem to the programs or files. Therefore, it is very important to retrieve deleted temp files to make the files or programs work normally.
So, here in this article, I'll make an attempt to recover temp files Windows 10 as soon as possible. Let's read…
To recover deleted temp files, we recommend this tool:
This software will restore data from corrupted, formatted, encrypted storage media and works in all data loss situations. Now recover your lost and deleted data in 3 easy steps:
Download this Media File Recovery Tool rated Excellent on Pcmag.com.
Select the storage media from which you want to restore the media files & click Scan.
Preview the recoverable files, select the items you want to recover and click Recover to save the files at desired location.
Trouble Of Deleted Temporary Files
The temp/temporary files aren't given any value or importance, but they play a vital role. These files used to holds information temporarily while a file is being made by the program. The temp files are what the Windows system uses for retrieving deleted data if a program/computer stops abnormally.
These temporary files are usually stored in a temporary folder of the Windows system & have an extension .tmp. So, losing these files can mean that you've lost an important part of your current running system- and recovering those temp files is very necessary to protect your data.
But you need not worry about it – just read ahead, you'll learn the best temp file recovery solutions on how to recover deleted temp files.
How to Find Temporary Files In Windows 10?
The temp files are stored in a folder which is known as the Windows Temp folder. Thus, in order to find the temporary files or folders, you need to follow the below steps:
Step 1: At first, you have to make a tap on Start menu in order to open a Search box & find Run.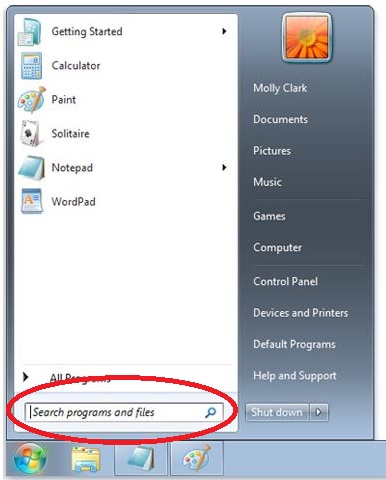 Step 2: Next, under Run window you need to enter the "%temp%" >> press enter key.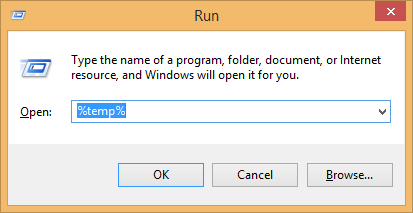 Step 3: After doing so, the command will launch the selected temporary folder on your Windows system.
Step 4: The default place of a folder is likely to be – C:\Username\AppData\Local\Temp.
Step 5: Inside a temp folder, you'll find all the files which are related to apps and documents that have been accessed recently.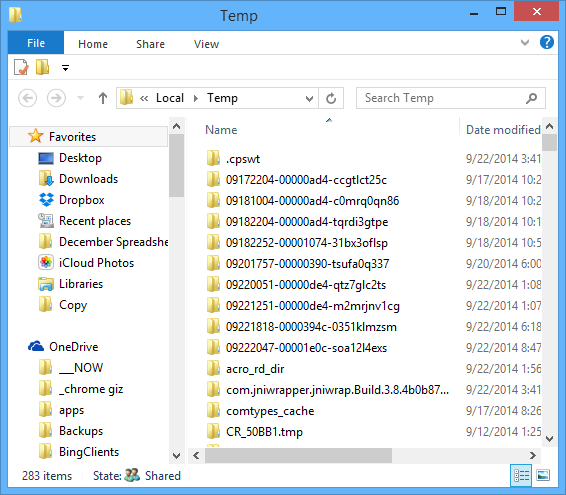 Lets' proceed to know how to recover deleted temporary files using the best way.
[Best & Proven] How To Recover Deleted Temp Files?
The File Recovery Tool is here to help you out. Yes, this professional software can help you to recover deleted temp files Windows 10 without any worry. It is one of the trusted and powerful software that helps to restore photos, videos, music, and more from digital devices in one click.
Apart from that, it is very easy to use and it doesn't even require any technical knowledge to perform the steps to restore erased data.
Let's find out its more tremendous features:
Easily recovers lost, deleted, formatted, corrupted data from digital devices.
100% read-only. Safe, secure, and easy to use.
It supports both Windows as well as Mac OS.
So, just download & install this marvelous program from the below-given buttons respectively.
emid

emid


* Free version of the program only scans and previews recoverable items.
After downloading this tool, follow the step-by-step guide to know how to recover files from temp folder. Don't wait for anything, just try this program and see the results on how do I recover permanently deleted files.
Where Are My Temporary Files Windows 10?
You can find your temp files in a Temporary folder by simply typing the temp command or by typing the C:\Windows\Temp path in the Run window. Similarly, you can open the %temp% folder by typing the following path in the Run Window, C:\Users\[Username]\AppData\Local\Temp.
How Do I Delete Hidden Temp Files?
In order to delete the hidden temporary files by trying the below steps:
Step 1: Go to the "Start" menu.
Step 2: On a taskbar, tap twice on the "Folder Options." Now, a "Folder Options" pop up will appear.
Step 3: At this time, tap a "View" tab.
Step 4: In "Advanced settings." You'll see numerous options to verify.
Step 5: Now, go to "Show hidden files & folders" option.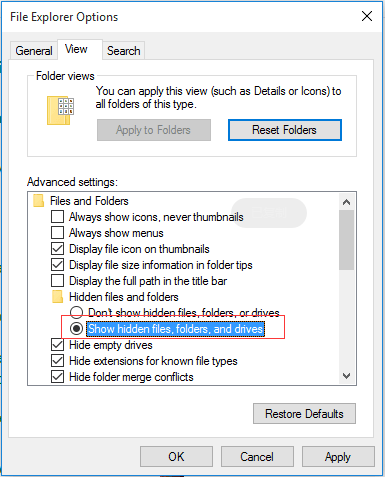 Step 6: Press CTRL+A then tap on a Delete button.
FAQ (Frequently Asked Questions)
Do Temp Files Get Deleted?
Many times, it happens that the temp or temporary files are erased automatically once the task gets completed. But, some of the files which exist in your storage disk for future use and can be easily recovered by using the best data recovery tool.
Is There Any Harm In Deleting Temp Files?
Generally, it is safe to delete the temp files in a Temp folder. Sometimes, you might get the error message can't delete because the file is in use, at that time you need to just skip those files.
Does Deleting Temp Files Speed Up Computer?
Well, the answer is yes. The temporary files or other unusual data such as internet history, cookies, and caches take up a ton of space on your hard disk. So, deleting them frees up valuable space on your hard disk and speeds up your computer.
How Long Do Temp Files Stay On Computer?
The temp files and folders stay on your PC until and unless you will not delete those files.
Time To Sum Up
After going through the complete blog, you might have noticed that how you can recover recently deleted temp files in an easy way. The File Recovery Tool is the best solution as it has the capability to recover lost, deleted, or inaccessible stuff in no time.
So, all the very best to you. I hope you find this blog very helpful in your case.
Alex is an expert technical writer with 7+ years of experience. His in-depth knowledge about data recovery and fascination to explore new DIY tools & technologies have helped many. Alex has a great interest in photography and loves to share photography tips and tricks with others.