Easily Repair And Retrieve Unrecognized and Broken MP3 Files In Just Few Clicks!!!
Are you the one whose entire best collection MP3 files become inaccessible or broken? Then here get the best methods to repair and recover one of your best collections MP3 files that are unrecognized or broken, by following the solutions mentioned in this page.
However, one of the best methods to recover broken or unrecognized MP3 files in just few clicks can be done with the professional recommended Audio Recovery which is suitable MP3 File Recovery Tool. This is effective tool that help you to:
Recover various audio files format such as MP3, MP4, WAV, MIDI, M4B, M4A, AIFF, AIF, AIFC, RA, AMR, etc from various data storage devices.
Retrieve various media files like audio, video, photos from corrupted, formatted or RAW memory card.
Rescue data from different storage media like memory cards, hard drives, Mac volumes, USB drives, external hard drives, digital multimedia players, etc.
Restore permanent and temporary deleted MP3 audio files.
Preview recoverable MP3 audio files within the preview screen of the software.
Get back unrecognized, corrupted, broken and inaccessible audio files easily.
Recover Unrecognized and Broken MP3 Files



* Free version of the program only scans and previews recoverable objects.
Are you a music maniac? Listening and dealing with hundreds or thousands of MP3 files in your playlist? Then you probably have come across situations like missing track data, unplayable music files, fail in extracting audio files, poor sound quality and so on.
There are a large number of applications, which are corrupted or flawed. Although, they seems to work properly but under the surface they transfer bugs or errors to the music files of your collection. And you would be surprised to know many of your MP3 files have been corrupted. Unrecognized and broken MP3 files are a common issue now a day.
Additional Reading: MP4 File Recovery – Recover Lost or Deleted MP4 File on Windows/Mac

Just have a look at practical scenario!
How can i restore a corrupted mp3 music file

how can i restore a corrupted mp3 music file , am trying to play a record music file on media player and it say the file is corrupter

– Original Post From Tom's Guide Forum
Just like above example, there are many users encountering such issues and problems.
Some of the issues that have been reported by the users as it is seen in the Mp3 files.
Issues Seen In MP3 Files Making Them Unrecognized or Broken
Missing track information.
Broken tags and headers.
Wrong locations of headers and tags.
Poor audio quality.
VBR heading missing.
Cover art missing.
Virus infection corrupting the Mp3 songs.
The goods thing is that many of these errors stay below the radar and the files continue playing as if there are no such issues. Today, most of the MP3 applications don't rely much on a particular MP3 tag. But, if you observe any sort of error in your audio files then it's necessary to fix the issue and recover those unrecognized and broken files. However, it can ease your task to fix the issue if you know how grave a particular problem is.
So, now let us know the best solutions to recover broken or unrecognized MP3 songs on Windows or Mac computer.
Additional Reading: MIDI File Recovery – Recover Deleted/Lost MIDI Audio Files on Windows/Mac
How To Recover Unrecognized And Broken MP3 Files?
Though repairing or recovering these broken MP3 files manually by a novice user could be really difficult. Hence, it is recommended that you use Audio Recovery which is a perfect MP3 Recovery Tool that will easily solve your issues related to MP3 files and easily repair and recover unrecognized, corrupted or broken MP3 songs.
The best part about this MP3 Repair and Recovery Tool is that it is available for both Mac and Windows computer.
It not only repairs your corrupted MP3 files but also recovers your lost and deleted MP3 files. The tool is very convenient as it also provides user to preview files before recovering them. It also restore all audio file format such as MP3, AMR, WAV, M4A, AIF, AIFF, MIDI, RA, etc, photos format such as JPG, JPEG, PNG, GIF, BMP, TIF, TIFF, RAW image data, videos format such as MP4, AVI, 3GP, AVCHD, H264, MPG, MPEG, MOV, WMV, ASF, VOB, M2TS easily.
Below follow the steps-by-step guide on how to recover unrecognized or broken MP3 files by using Audio Recovery Tool.
You Might Also Be Interested In:
Steps To Recover Unrecognized And Broken MP3 Files
Step 1 – Install "Photo Recovery" tool and launch it. Click on "Recover Photo, Audio & Video" tab to recover images, songs and videos files from any SD card, external USB drive or computer hard drive. Connect the media to your computer and then perform the process.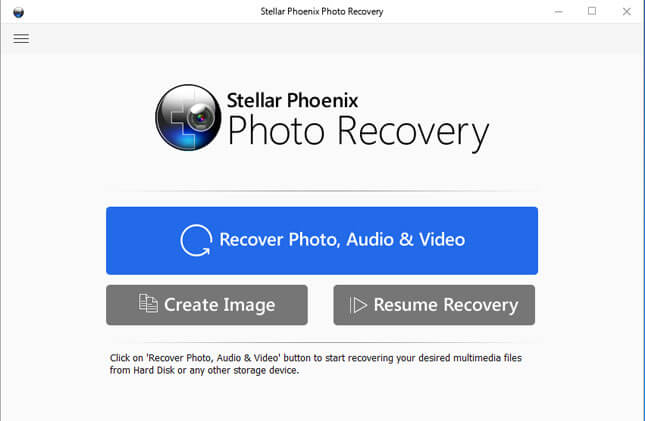 Step 2 – Select the drive from which you want to recover files. The external media will be shown in the list, if not then click on "Refresh Drive" button. Now select the desired drive to scan and then click on "Scan Now". If you want to customize the recovery on the basis of file types then click on "Advance Scan".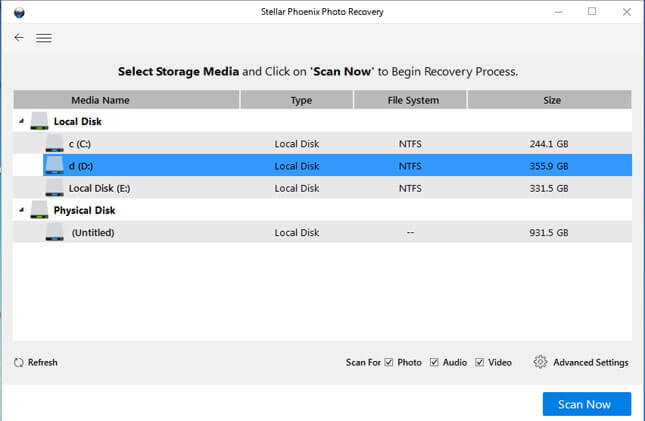 Step 3 – In the Advanced Scan you will have the option to scan as per to the file list, such as Photo, Video and audio or you can also select the data range from the storage device. This option reduces the scanning process time.
Step 4 – Once you click on "Scan Now" button the software will show that scanning is in process. The recovered files listed in a tree structure on the left side of the window panel.
Step 5 – After scanning, you can select the files to preview them and then you can click on "Recover" button to finally save them on your computer.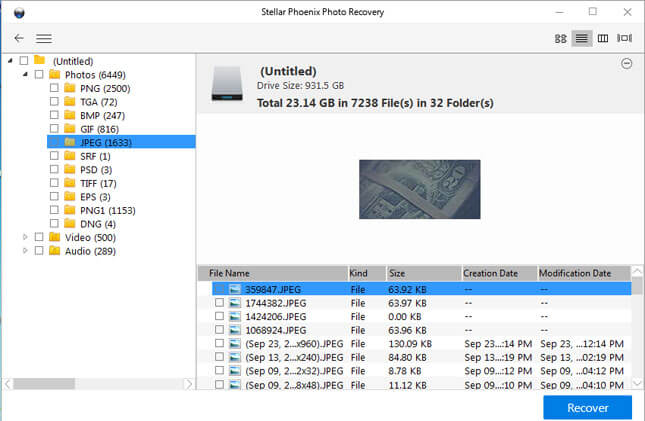 Step 6 – Select the desired location on your computer to save the recovered files.
Additional Reading: AMR File Recovery – Recover Lost or Deleted AMR Files on Windows/Mac

Tip: Some of The Useful MP3 Repair Tool That You May Try
Here I have listed some of the useful MP3 Repair Tool, they are as follows:
This tool is available for Windows and Linux OS. This is another amazing tool that can help you to fix unrecognized and broken MP3 file format and related problems.
This tool is only available for Mac computer. The file size of this application is just 1MB. Though it is small in size, but very powerful in repairing corrupted MP3 files.
This tool is available for Windows as well as Linux computer. It is lightweight app and has capability to fix most of the MP3 corruptions, broken and undetected issues.
Conclusion
So, those were some of the effective solutions that you can follow to repair/fix and recover broken, unrecognized or corrupted MP3 audio files. However, one of the best ways is to try Audio Recovery Tool because within few simple steps you will be able to recover your unrecognized and broken MP3 files. The steps are very easy and can be performed by any novice user.

Summary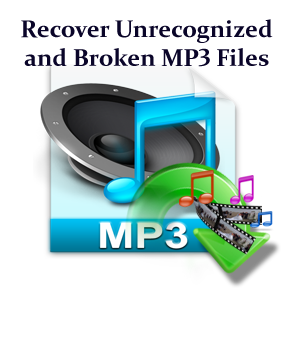 Article Name
How To Recover Unrecognized and Broken MP3 Files on Windows/Mac
Description
Learn How To Recover Unrecognized and Broken MP3 Files on Windows/Mac. Best Mp3 File Recovery Tool Recover Unrecognized And Broken MP3 Files. Tip: Some of The Useful MP3 Repair Tool That You May Try For Windows, Mac and Linux computer.
Author
Publisher Name
Publisher Logo