Recover Inaccessible, Deleted, Corrupted, Lost InDesign INDD Files In Minutes!!!
Summary – Are you not able to access your INDD files? Have you accidentally deleted or lost your Adobe InDesign INDD files? Are you looking for an easy solution to restore your missing, erased or corrupted .indd files? If "yes" then you have landed on the right webpage. With the help of Digital Media Recovery Tool you can:
Easily recovers inaccessible, missing, deleted, corrupted, damaged InDesign Files
Apart from INDD files, the software also restores deleted, lost Adobe InDesign (.indt, .indb) files
Beside Adobe InDesign files you can also restore various photos, videos and audio files format
Retrieve media files from hard drive, portable external hard drive, pen drive, memory stick, memory cards, digital cameras, smartphones, tablets, iPhone, etc
Allow users to preview recoverable files within software before final recovery
Read-only program, 100% risk-free & easy to use
---
Some users have seen posting in forums about the misbehaving INDD files. Sometimes the bad file will open but crashes every time, or the file crashes while saving. Sometime the file may get corrupted while opening. So if you are not having the valid backup then what will you do?
The INDD is an Adobe InDesign Document, developed by Adobe Systems. This file format includes page formatting information, linked files, styles page content and also used for creating and formatting books and magazines, newspapers, flyers, brochures and many more. So what if the file gets damaged Is it the end of all your hard work. An INDD file can get damaged if an error or some other unexpected behavior happens at the time you are working in that document. The corrupted INDD file can be recovered easily. The corrupted INDD files can be recovered by taking help of the third party recovery tool that accurate recovers the damaged/corrupted InDesign files. The files can get corrupted due to various reasons. By knowing the reasons of corruption you can reduce the chances for damages and corruption in future.
Reasons of corruption are:
There are various reasons that may corrupt or damage the INDD files. Some of them are given below.
Due to virus/malware attacks that infect the hard drive and it corrupt the saved files.
By sharing data on the virus infected system.
By downloading infected files like free downloaded programs, software.
Due to sudden power cut.
Accidentally system shutdown or crashes may corrupt the files.
Due to corruption of system files.
Due to some error the files may get corrupted or become inaccessible.
By taking some appropriate steps you can prevent corruption or damages like by installing good antivirus in your system, and also by avoiding downloading free software, games etc. This will gradually help you to reduce the chances of corruption of InDesign document file.
How to Recover Deleted INDD files?
If you are not able to open the .INDD files , you can attempt to try some basic things like make sure that your general OS runs well or not. You can also try restarting (or starting up) InDesign with the cmd+alt+ctrl+shift keys held down. Or else you can make use of the efficient photo recovery tool. The Stellar Phoenix Photo Recovery Tool is the best software designed to recover deleted, lost, damaged, corrupted or inaccessible files INDD files. Beside INDD files, it can effectively recovers image files format like PNG/JPEG, PNG, IMG, TIF, GIF, PSD and recovers audio files like MP3, AMR, WMA, AAC, videos files like MP4, AVI, MPEG, MOV, DIVX, 3GP and and other multimedia files. Apart from this it also recovers Raw image files of various brands of digital cameras like  SR2 image file from Sanyo camera memory card or any other storage media, Nikon Raw NEF image files, Olympus Raw ORF photo files, Canon Raw CR2 image files and many more. This tool is available for both Windows as well as Mac users. So make use of it by downloading it and following easy steps.
Steps to Restore Deleted InDD document files:
Step 1 – Install the recovery software Stellar Phoenix Recovery Software and launch it. You can take the help of a USB cable to connect the device to your computer.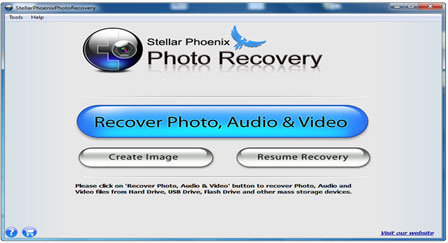 Step 2 – Then choose the device you want to retrieve the images and click on the tab Scan. After the scan result you can see all kinds of files recovered from it.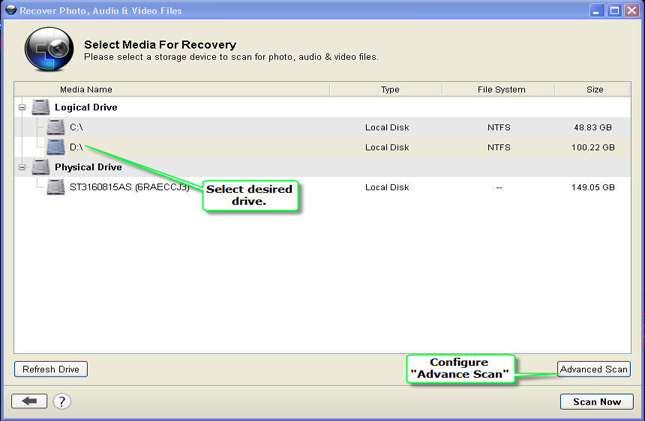 Step 3 – From the left side of the software to choose the images category. After selecting the software you will display all corrupted or deleted files. Now you can preview then before recovering.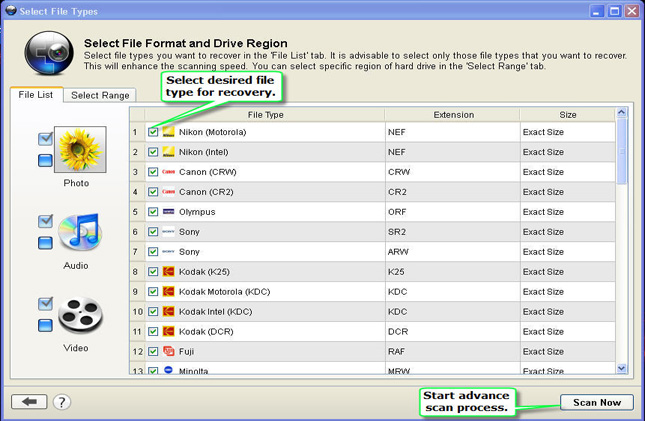 Step 4 – After selecting the files you want to recover on board hit Recover and choose the preferred location to save the file.