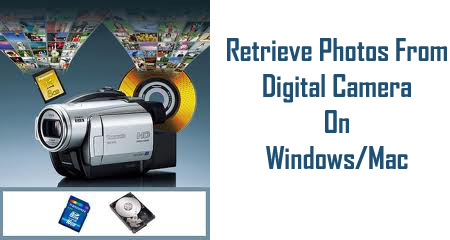 The development of digital camera has given user the way to experience the world and its beauty in some other advanced way.
With it, even the smallest and tiniest moment of life can be captured. Digital camera produces a nice photo that's why it is more used and liked by people.
The best part that I like in digital camera is that you can capture the photos and delete them until you are completely satisfied.
Digital cameras are supported by memory cards to save all the pictures and videos captured from it. Several types of memory cards are supported in digital camera with different speed, size and space.
But the thing which matters here is users are sometimes do some careless things which leads to severe data loss from digital camera.
Losing pictures from your cameras is very stressful situation. If you have accidentally deleted or formatted pictures from your digital camera or purposely deleted by someone else then you need not to worry as you can easily recover them back.
Also Read: How to Restore Nikon Digital Camera RAW NRW/NEF Photos
In some cases, the photos are not lost forever and there is chance to recover those photos from digital camera with ease.
Luckily, it is possible to recover pictures that you have lost from your digital camera. Mistakenly deleted pictures from digital camera or hitting the format button and formatting the camera's memory all the photos are gone.
The common questions in this situation is that how to recover the deleted or formatted photos from your digital camera?
Simple Steps To Rescue Deleted Photos from Digital Camera



* Free version of the program only scans and previews recoverable objects.
Practical scenario
Retrieving deleted photos from digital camera

Hello,
I have an Olympus FE-4010 digital camera. Is there any possible way to retrieve accidentally deleted photos?

From- https://ccm.net
Scenario that leads to pictures deletion from camera are:
Fortuitous deletion of images while previewing the pictures or deleting some unwanted files.

Copying the photos from the camera to computer.

Viruses are the main reason behind data loss from the digital cameras. If your memory card gets infected from virus attack then it gets damaged or corrupted that can lead to data loss.

Power flow, switching off your camera while transferring the photos from camera to computer.

Clicking the images when the camera is  showing low battery.
If you have lost your pictures due any of the following reason than don't assume that you will not get them back. Photo recovery software will help you to rescue your precious pictures that are lost form your camera. If you encounter any sort of data loss issue then this recovery software will help you to recover them.
How the deleted photos or other data is recovered?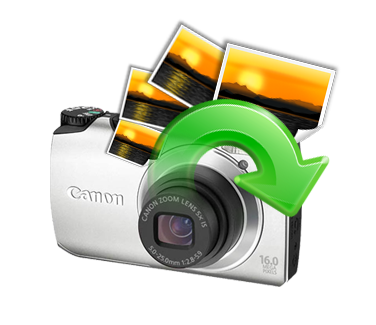 There are plenty of people who wants to know the reason behind how the lost data is recovered.
Well I would like to tell you that deleting important photos from digital camera is a common mistake and users commit this.
But it does not mean that those photos will not be recovered. They are not deleted permanently either you delete it accidentally or format it. The case is that those photos still remains in that place, only system marks the space on memory card as unallocated and its ready for overwriting.
And if this place is filled with any new data then there will be no option to recover the photos as they will be permanently deleted.
But yes, this is sure that before any data gets overwritten on that place, it is possible to recover wiped photos from digital camera.
Don't Miss: Recover Deleted Photos from Sigma Digital Camera
Precautions to remember
Few things are important for every digital camera lovers to remember especially when they come across data loss situation. They are:
First, you should stop using your camera instantly after you encounter data deletion. This should be strictly followed because if any data is saved after this then it may overwrite the deleted photos and the recoverable of data will be impossible
Avoid injecting or pulling your memory card without switching off the camera. If this happens then it may cause interruption in read/write process and hence the photos can get lost
Types of digital cameras
Basically, if you see then digital cameras are classified as per their use. There are several types of digital cameras like:
Compact cameras, which is also called as point-and-shoot. It means that you have to focus on direction of the subject and have to press the button
Digital single lens reflex camera, generally called as DSLR are used nowadays which have interchangeable lens that allows to have the best lens for any occasion.
Mirrorless cameras are also used by many people and its main concept is to remove bulky mirror and make pentaprism necessary for optical viewfinder of DSLR.
In previous generation, the digital cameras were used to have fixed storage inside the camera. At that time, to transfer any image, you have to connect the camera directly to computer.
But now if you see then digital camera saves photos and videos in either Internal Memory or in External SD card.
Digital cameras consists a number of storage systems like digital film, reusable and all they use a card reader to transfer files. In fact, several of them uses removable flash memory or fixed memory.
But its a common thing that whenever any data is saved in any storage media, they gets lost by any means which later on creates problem.
So in this situation, as we know that either of two storage space the data is present, its better to know how to recover the deleted photos internal as well as external memory.
Method 1: How to restore lost photos from internal memory of digital camera
If the photos are saved in internal storage of your digital camera and if they are deleted from there then you should look forward to recover them.
Step 1: First, connect your camera to your computer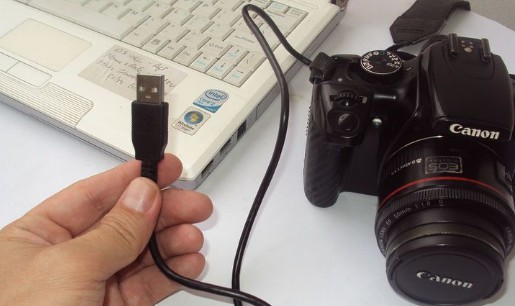 Step 2: Now check whether the photos from internal memory are accessible or not
Step 3: If the photos are accessible then copy them and keep them in safe place.
After following the above steps, if you still face problem in recovering the lost photos from digital camera then you should go below to know how to rescue all erased photos from digital camera using powerful recovery tool.
You Might Also Be Interested In:
Method 2: Recover lost photos from digital camera external memory
Before you go to any solution, I would like to tell that first find out the problem behind. Several times the memory card cannot read and this problem is a common one.
But many times the error can be something serious. So it is suggested to put the memory card back in the camera and check whether the photos are visible or not.
If they are visible then you don't have to worry as those photos can be recovered but also know that problem is somewhere else.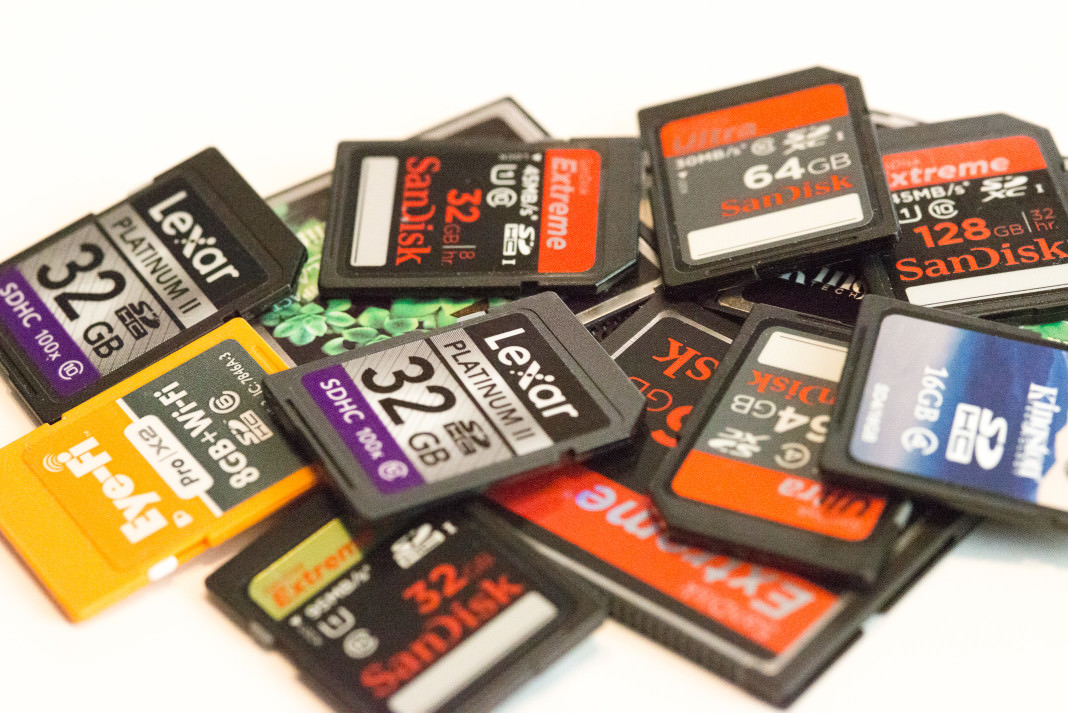 It is highly recommended not to take any photos further because doing this will make the problem worse.
The issue might be on the card reader or the cable that is connecting the card reader. The connector port or computers USB. The problem with USB is due to unpowered USB hub and you can try to plug the reader into USB slot, which is directly connected to motherboard.
You can try to fix the problem using any other computer. Generally the cameras are connected directly to computer but you have to switch on your camera. Now you can follow the camera manual to put your camera is connection mode.
Step 1: Now connecting the camera to computer, see if the photos are accessible or not.
Step 2: If they are accessed then immediately download those photos on your computer and keep them in safe place.
But this is not the case every time and camera is unable to read the photos. When this situation occurs then its time to move ahead and use any powerful recovery tool to retrieve deleted photos from digital camera.
Meanwhile, your photos gets stored in both storage device on digital camera and when you don't get any way to restore the lost photos from it then one of the best and easiest solution is to use professional recovery software. Photo Recovery software is the one that works effectively to rescue all erased photos from digital camera.
Don't Miss: How to Recover Lost Digital Photos From Corrupted Memory Card on Windows/Mac?
How to recover Photos from Digital camera?
Camera doesn't have any built in Recycle Bin from where you can get back the lost or deleted pictures. There is no way to recover pictures from the Recycle Bin. The picture deleted from camera doesn't move to computer Recycle Bin even if you delete it when it is connected to computer.
Though you have a good news that you can easily recover the deleted pictures with Photo recovery software that scans you camera memory and retrieve the deleted photos.
This recovery software supports almost all the DSLR or DSC digital cameras including Sony Cybershot, Canon Powershot, Nikon Coolpix, Canon EOS, Kodak, Fujifilm Finepix, Panasonic, Olympus, Pentax digital cameras, Samsung etc.
It supports all file types.  It helps you to restore photos from memory card.  It not only recovers photos in JPEG, PNG, TIFF, GIF and various other file formats and also recovers various video or audio file very easily.
User guide: Recover Deleted Photos from digital camera:
Step 1 – Install "Photo Recovery" software and launch it on your computer. Click on "Recover Photo, Audio & Video" tab to recover photos, videos and audio files from any SD card, external USB drive or computer hard drive. Connect the media to your computer and then perform the process.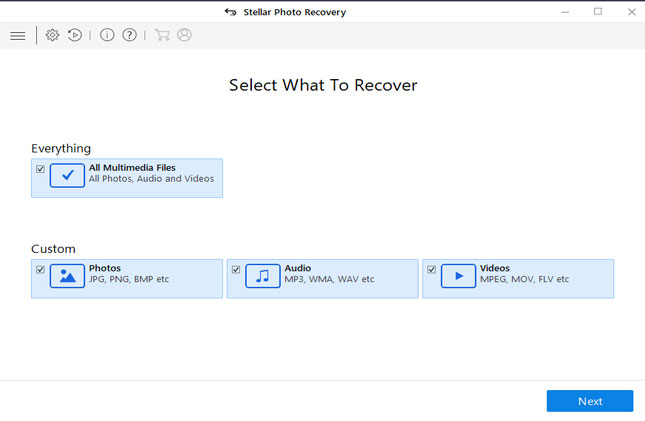 Step 2 – Select the drive from which you want to recover files. All the hard drive and external media will be shown in the list. Now select the desired drive to scan and then click on "Scan" button.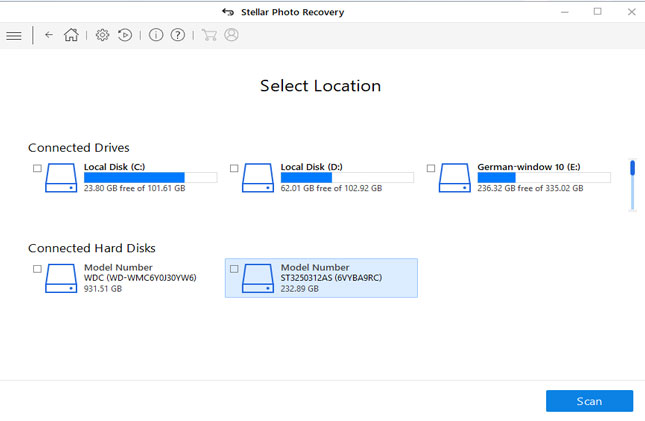 Step 3 – Once you click on "Scan" button the software will show that scanning is in progress. The software will search for all multimedia files from your selected drive or attached media.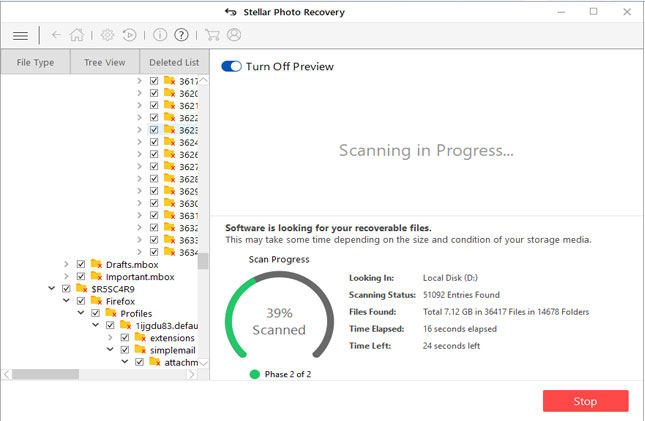 Step 4 – After scanning, all the files that are found in the selected volume, hard disk or other storage media devices are listed. You can now select the files to preview them and then you can click on "Recover" button to finally save them on your computer.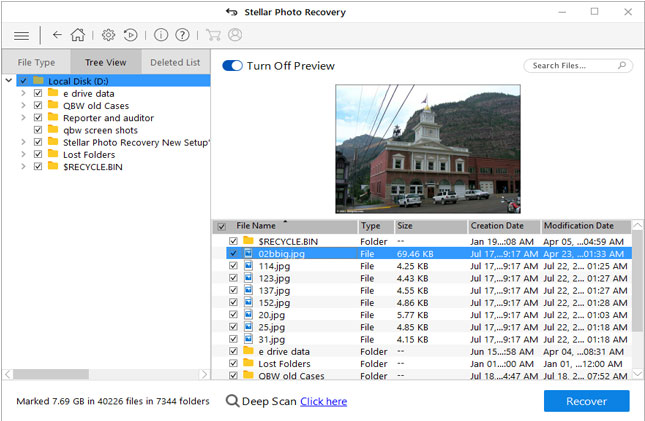 Download this amazing software to get back your lost or formatted or deleted digital media contents such as audio, video, photos etc. 
Conclusion
Well, there is nobody perfect in this world and so the technology also looks sometimes missing this thing and it makes some mistakes where users has to face the critical situation. Digital camera lovers may come across situation where they lose their photos and they don't know how to recover them.
However, in this blog I have discussed the topic on how to recover lost/deleted photos from digital camera and hopefully it will help users to get back wiped photos from camera.

Summary
Article Name
Recover Accidentally Deleted Photos from Digital Camera
Description
Mistakenly deleted images can easily be retrieve as it is not fully deleted the place is marked as free until and unless you take a new picture take the place.
Author
Publisher Name
Publisher Logo