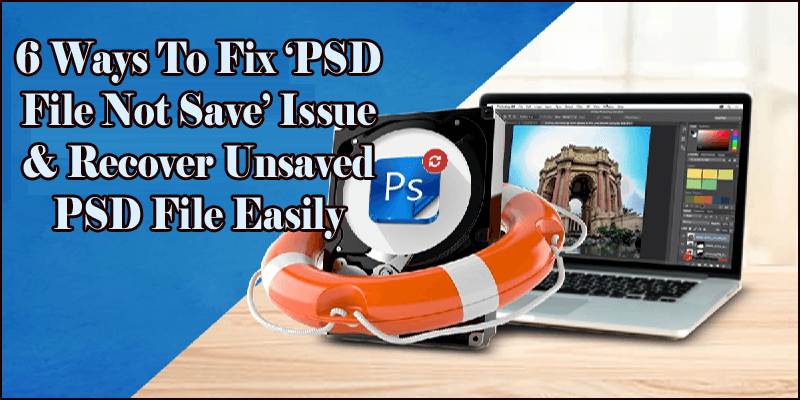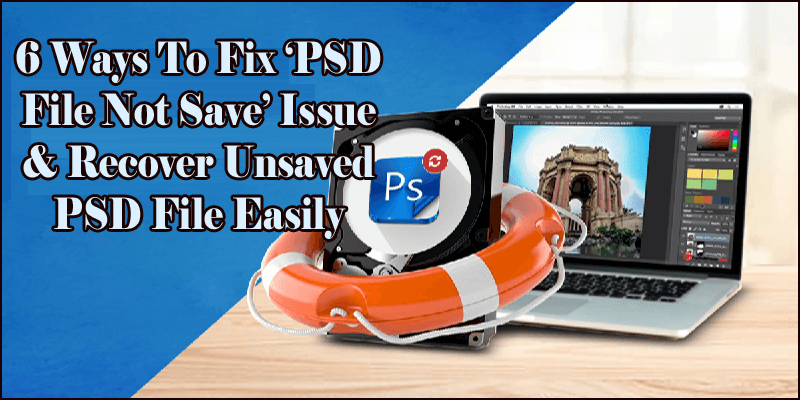 Summary: What would you do if your PSD file vanishes without even giving any warning on which you have been working for last one week, two weeks or more? Well, don't panic if it happens because in this article, you will get a perfect solution to fix 'PSD file not saved' issue and retrieve unsaved PSD files.
Adobe Photoshop is one of the best and powerful photo designing software. With this application, anyone can create magic in the images. But, accidents takes place and sometimes even a single mistake can lead your work to loss of hours or days. Sometimes people are in so hurry that they even forget to save the PSD files on which they have been working for few hours or days. This leads you to face loss of PSD file scenario.
Well, Adobe Photoshop CS6 has some great features and one of them is to recover unsaved PSD files at times when the system crashes and fails to respond. But in some situations, there is a loss possibility that Photoshop does not open up any unsaved files you have been working on previously. So, in that case, you can try other solutions and one of the best solutions is to use PSD File Recovery tool. So, below, you will get to know how you can use this tool to get back unsaved PSD files with an ease.
Recover Unsaved PSD Files With PSD File Recovery Tool
Well, one of the best options you can try to recover 'PSD files not saved' issue is to make use of PSD File Recovery. So, if you want to get back your unsaved PSD files then just look at the steps below and follow them to retrieve unsaved PSD files. Apart from recovering PSD files, this file recovery tool, commonly named as Photo Recovery tool also allows you to:
Retrieve other image file formats like BMP, PNG, TIFF, JPEF, RAW, PICT, GIF, PXR, EPS and more
Restore several audio and video file formats from different storage devices
Preview the recovered media files within the software before you save it on your computer
Supports media files recovery from hard drive, memory cards, portable hard disk, pen drive, USD drive, memory stick and more
Free Download PSD Recovery Tool To Recover Unsaved PSD Files



* Free version of the program only scans and previews recoverable objects.
Steps To Use PSD File Recovery To Recover Unsaved PSD Files
Step 1 – Install "Photo Recovery" software and launch it on your computer. Click on "Recover Photo, Audio & Video" tab to recover photos, videos and audio files from any SD card, external USB drive or computer hard drive. Connect the media to your computer and then perform the process.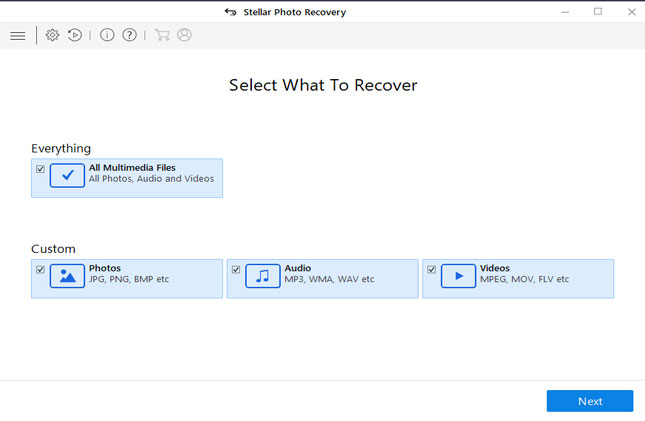 Step 2 – Select the drive from which you want to recover files. All the hard drive and external media will be shown in the list. Now select the desired drive to scan and then click on "Scan" button.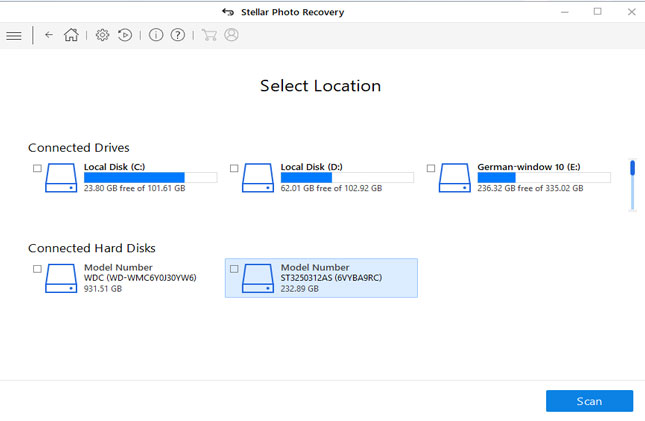 Step 3 – Once you click on "Scan" button the software will show that scanning is in progress. The software will search for all multimedia files from your selected drive or attached media.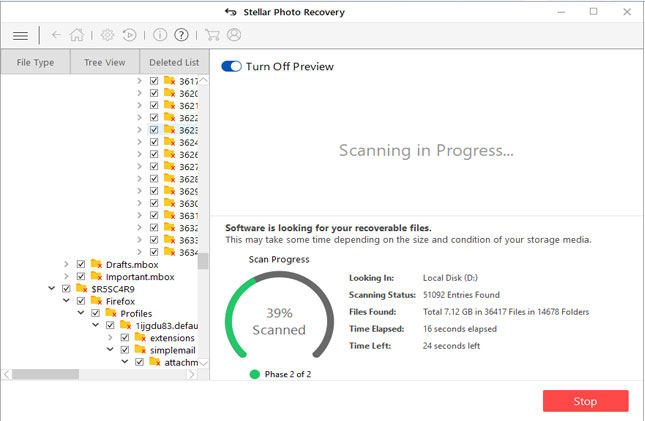 Step 4 – After scanning, all the files that are found in the selected volume, hard disk or other storage media devices are listed. You can now select the files to preview them and then you can click on "Recover" button to finally save them on your computer.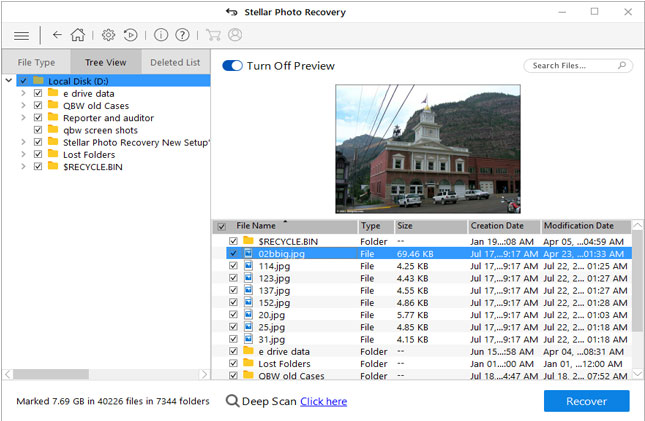 Alternate Solutions To Fix 'PSD File Not Saved' Issue & Recover Unsaved PSD Files
Solution #1: Restore By Photoshop Auto Recovery
On Adobe Photoshop, there is a great feature available which allows Photoshop application to save a backup copy of PSD files that users are working at regular basis. With this feature, you can easily get back unsaved PSD files after system crash or power failure or other issue.
Remember: This feature is not available on Adobe Photoshop CS5/CS4/CS3 or earlier.
On Adobe Photoshop CS6 and above, AutoSave option is enabled by default. So, if your system crashes accidentally then do not panic, just try to recover PSD file not saved with this feature. Fir this, you have to relaunch Photoshop and the autosave version of the unsaved work will appear on the screen automatically. However, if you are unable to see the  unsaved PSD file then make sure that your AutoSave option is enabled.
To check this, you have to go to File -> Preferences -> File Handling -> File Saving Options and then check if "Automatically Save Recovery Information Every" is enable or not.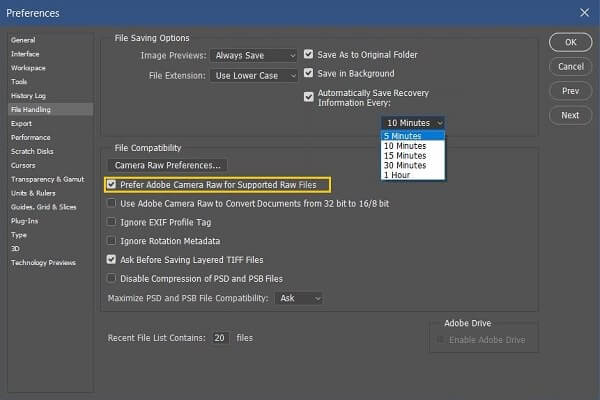 However, if your AutoSave option is already enabled but you are unable to see the autosaved PSD files then you can also search the unsaved PSD files on AutoRecover.
Photoshop AutoSave Location on PC:
C:\Users\YourUserName\AppData\Roaming\Adobe\Adobe Photoshop CC 2017\AutoRecover (the specific path is slightly on different versions of Photoshop)
Photoshop AutoSave Location on Mac:
~/Library/Application Support/Adobe/Adobe
Photoshop CC 2017/AutoRecover (the specific path is slightly on different versions of Photoshop)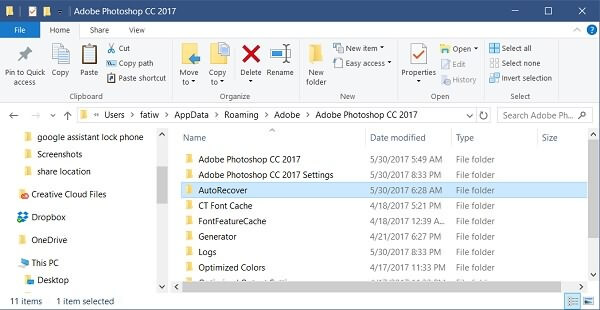 Solution #2: Recover From Adobe Creative Cloud
If you have Abode Creative Cloud account then you can easily restore unsaved PSD files from this online storage. It is very helpful if you accidentally delete the Photoshop PSD files or the system has crashed accidentally. Abode Creative Cloud allows you to access work from anywhere and on any device like tablet, computer, smartphone. As it syncs the data with other devices, any deletion or modification are reflected on all synced devices.
So, if your PSD filed get deleted accidentally then you can restore your files from deleted folder in Adobe Creative Cloud with the help of below steps:
Step1: First of all, open your Abode Creative Cloud account
Step 2: Now, you need to navigate to the Deleted Folder
Step 3: After this, select the PSD files and then click the Restore icon
How To Recover Deleted Files From Creative Cloud?
If you see that the PSD files have been deleted from the Creative Cloud then do not worry because it still presents there in the Archive files of the File page. You can browse there archived files in the Files view of the Creative Cloud Assets site and if you find your unsaved PSD files there then restore them.
Solution #3: Recover PSD Files From Temp Files
When you create a new PSD files the its temporary file is also created to contain information. Generally, a temporary file gets deleted automatically after you close the Adobe Photoshop app. But, sometimes because of the Photoshop's crappy file management, the temporary file may still stick there. And, in that case, you can just follow the below mentioned steps and get back unsaved PSD files:
Step 1: First of all, go to the below path and you will be navigated to the Temp folder on PC.
For Windows Users: C:\Users\Your Username\AppData\Local\Temp
For Mac users to navigate to Temp folder, you can simply open Terminal application, type "open /tmp", and then press Enter.
Step 2: In the next step, you can then locate the PSD temp file and change its extension to .psd. After this, open the file with Photoshop app and you can then save your file.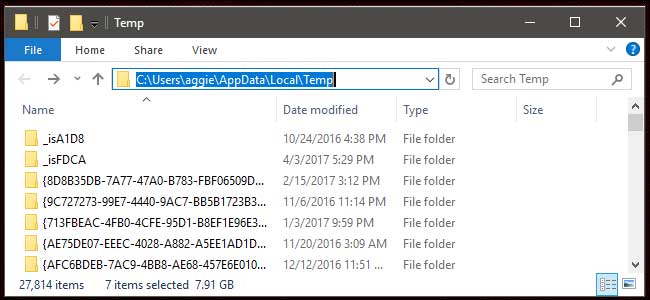 Solution #4: Restore From Backup
It is quite possible to fix 'PSD file not saved' issue and recover unsaved PSD file for free from the PSD file backup option. But, this option is only helpful if you had backed up the files earlier before you lose them. If you have the backup on any external storage then you can easily get them back. Besides, Windows backup utility can also help you to keep backup of PSD files. For this, you just have to enable the feature and to do so you can follow the below steps:
Step 1:  First of all, go to the option Control Panel and then click on System Protection
Step 2: Now check on a drop down menu and then pick on Protection Settings and set it to ON
Step 3: Now click on Create to create restore point and then simply click on OK option to restore the PSD files back.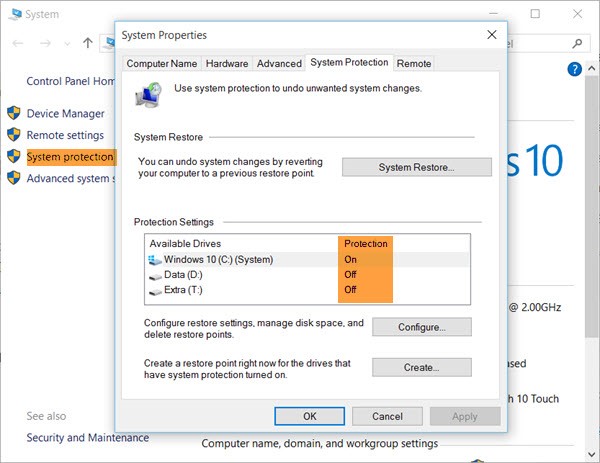 Solution #5: Restore From Recent Folder
Most of the Adobe Photoshop users may not know that unsaved PSD files can be recovered directly in Adobe Photoshop app. Below are the steps to be followed to restore unsaved PSD files.
Step 1: Open the Photoshop app on your Mac or Windows PC
Step 2: Now click "File" in the menu bar and the select the option "Open Recent"
Step 3: After this, the app will list all the files that are opened recently. You can then choose the preferred PSD file you want to get back. Now open the file in edit mode and save with the name you want tin PSD or other format you want.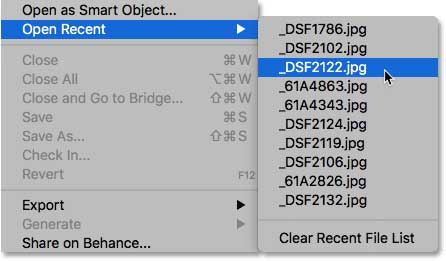 Why Do You Lose PSD Files?
There could be several reasons of losing PSD files but the most common causes of losing PSD files are as follows:
System or Application Corruption: A system crash or abrupt power failure is the major causes of corruption in system. This is where power backups can save you tons of worries. But, it is possible to do a recovery although it may also bother you at some point of time.
Accidental Deletion: Accidental deletion of any data is a common cause of losing them. However, for this, I think it is better to learn to save the work as you move along with editing. In some cases, you become unaware when you remove duplicates or free some disk space.
Partition Deletion: It may be possible that the partition you have just deleted contains your PSD file. After conforming and click the button, you would have wiped all the files.
You Might Also Be Interested In:
Final Words
It is so heartbreaking to lose Adobe Photoshop file especially when you have been working on it for a long time. Being on a safer side, it is always suggested to always have an Adobe Creative Cloud account and keep a backup of all the PSD files you need. Also, before you start working on Photoshop app, make sure that you enable the Photoshop Auto Recovery feature. However, if you lose your PSD file then you can try the above mentioned solutions to recover unsaved PSD files with an ease with PSD File Recovery and other alternatives.

Summary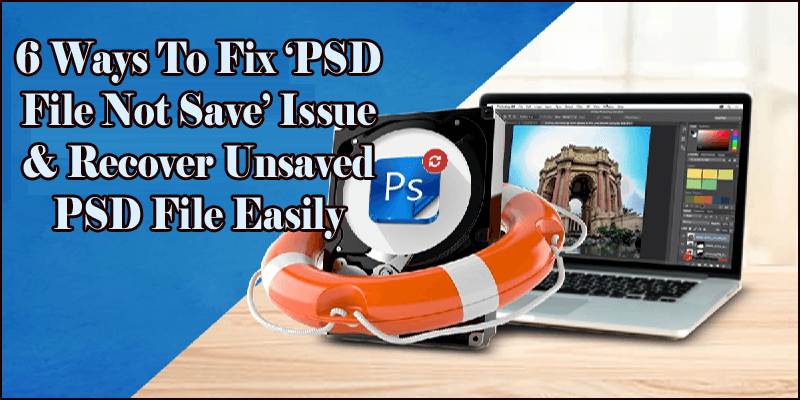 Article Name
6 Ways To Fix 'PSD File Not Save' Issue & Recover Unsaved PSD File Easily
Description
Recover unsaved PSD files with the best 6 solutions mentioned in this blog. Solution 1: Use PSD File Recovery, Solution 2: Restore By Photoshop Auto Recovery….solution 6: Restore From Recent Folder……
Author
Publisher Name
Publisher Logo