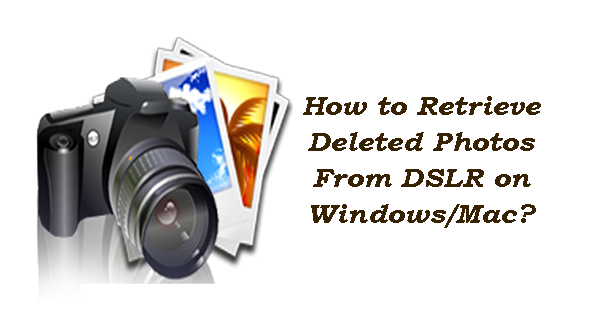 Step by Step Guide to Recover Deleted/Lost/Corrupted Photos From DSLR Camera Easily
Have you lost your precious images you have taken on your DSLR camera? Do you want to retrieve them back at any cost? Are you looking for a way to get them back anyhow? If YES then do not worry because you are here at the right place, here you will get the complete and the perfect solution to recover deleted or lost photos from your DSLR camera with Digital Media Recovery tool. This tool will allow you to:
Recover lost/deleted/corrupted images from DSLR camera
Get back lost images from any DSLR camera brands like Nikon, Canon, Samsung, Sony, Fujifilm, Panasonic, etc
Retrieve images of different file formats like JPG, PNG, BMP, PS, etc
Apart from photos, it can also recover video clips from different DLSR camera
Perform recovery process easily due to its user-friendly interface
It is compatible with both – Windows as well Mac operating system
Steps To Recover Deleted Photos From DSLR Camera



* Free version of the program only scans and previews recoverable objects.
The DSLR camera uses SD/SDXC/SDHC type of memory card for storing its photos and videos. When you are using this device you carefully need to protect your files from data loss. A simple mistake in handling this device may corrupt the memory card stored in the device and you may deal with the loss of photos and videos from the computer.
When the photos and videos get deleted from DSLR camera then it may be hard to retrieve the deleted pictures but you can easily do so with the reliable photo recovery software. Due to mishandling the camera you can easily lose your entire precious stuff from your camera's memory card in just one click. This can be a very depressing situation where you silly mistake can lead to deletion of your precious photos.
Photos represent a sweet and cherished moments of our past life, therefore, it plays an important role in our lives. But due to some situation, you may get worried about losing your treasured memory photo files due to mishandling caused because of your silly mistakes. Here are some examples that you might come across or may have heard of from your friends and neighbors. Sometimes when you are busy in capturing pictures from your camera then you may select the "Delete All" option instead of removing single image from the camera. It may lead to a very frustrating situation which you have ever found.
Reasons behind the deletion of photos files from the DSLR Camera:
Formatted SD Card- If you have formatted the memory card for whatever reasons either in the camera when the card is present in the camera or either from the PC. In such cases, you can easily recover all your deleted data as long as the card has not been touched after its last format. The formatting of the memory card can actually delete all the images from the card and makes it prepare for writing.
 Deleted images- All the deletion of the images can be caused by the card when it is in card or used by the PC/Mac any in such a situation there are chances of recovering all the data back but the only thing prevails in such a situation is that you need not write on the card until all the files is recovered.
 Nonphysical damage of failure of data- The memory card may fail during the process of writing the images on the corrupted card. This error may cause due to the occurrence of the bad sector on the memory card or due to virus attack. This can lead to inaccessibility and loss of data from the memory card.
Continuously capturing of photos from your DSLR camera may result to huge amount of data loss situation.
Due to abrupt removal of memory card from the DSLR camera may also lead to loss of data.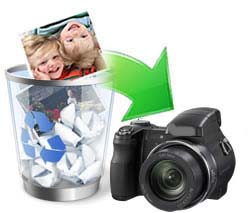 To overcome this situation of data loss can easily be restored with the help of Rescue Digital Media software. It is the best media file recovery tool that recovers all the deleted photos from the DLSR camera. Its advanced scanning option helps you to perform complete scanning the device and provides an efficient way for recovering deleted photos files. It even can restore wide variety of images files such as JPG, PNG, GIF, TIF, JPEG, PSD, BMP and so on.  You can even rescue all the RAW pictures files from any brand of DLSR branded cameras such as Nikon, Sony, Samsung, Kodak, Sigma, Canon, Olympus, Panasonic, etc. Apart from recovering photos files you can even restore all the other media files such as movie file, music files and many more from your DSLR memory card.
Tips for preventing loss of data from the DLSR camera:
Invest on reliable memory cards.
Make a secure backup of the memory card.
Make a backup files which are stored on the separate drive while importing photos.
If your camera has dual memory slot then use back up mode of both the memory card.
Format you SD card after each use and format it on the camera itself not by the computer.
You might Also Be Interested In:
Steps to retrieve Deleted Photos from DLSR camera
Step 1. Firstly Download and Install the Rescue Digital Media Software.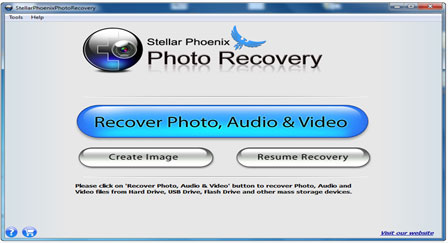 Step 2. After this Connect the DLSF camera to the computer and select the "Advanced Scan" option and then press the "Start Scan" button to start the scanning process.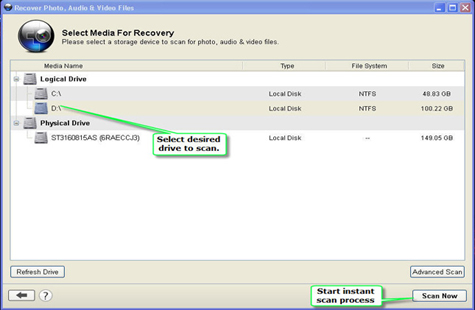 Step 3. Then you will get all the preview of the retrived photos that you can easily recover by clicking on the "Recover" option.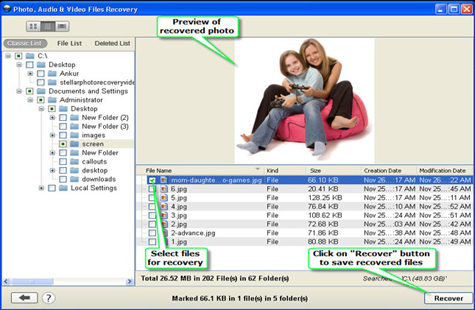 Tips to remember
After losing your important data from your storage device, it is very much important to remember some useful tips which can help you to avoid data loss in future. Some of the tips are mentioned below:
Always make a backup of all your important files or folders so that it can help you in future when any data loss situation happens.
Use some reliable power source which can help your system from sudden shutdown
Before formatting, check your storage device at least two to three times
Never use any digital device when its battery is low
Don't remove the files when file transfer process is on progress
Before removing the device from computer or from any other system, eject it properly
Avoid using the same device when it is already used and it is full. Keep it on safe place and do not save any new media files otherwise the previous data will be overwritten
Always protect your device from any virus or malware attack by using the perfect antivirus program
Before deleting any files, just be sure of what you are selecting and what you are deleting
Never avoid any type of warning message because this can also be the reason for data loss