Have you accidentally lost or deleted your important AAC music file? Are you looking for easy solutions to perform AAC audio file recovery? If your answer to these questions is 'Yes', then you are reading the right post. Here, in this tutorial, I am going to describe everything you need to know about AAC audio files including reasons that leads to audio file deletion and how to recover deleted AAC audio files.
So, without wasting any time, let's get started…
To recover AAC audio files, we recommend this tool:
This software will restore data from corrupted, formatted, encrypted storage media and works in all data loss situations. Now recover your lost and deleted data in 3 easy steps:
Download this Media File Recovery Tool rated Excellent on Pcmag.com.
Select the storage media from which you want to restore the media files & click Scan.
Preview the recoverable files, select the items you want to recover and click Recover to save the files at desired location.
About AAC Audio Files

Advanced Audio Coding (AAC) is the successor of the MP3 file format that can be stored with the extension .aac. It generally achieves higher sound quality than the MP3 audio file at the same bit rate. This audio file can be played on different OS platforms and also supports several media programs.
AAC audio files are smaller in the size compared to MP3 files (half the size of MP3) but it is still capable to generate better sound quality than other audio files. However, like other types of music or media files, AAC files might also get deleted due to unexpected reasons.
Is It Possible To Recover Deleted AAC Music Files From SD Card?
The answer is 'Yes', it is possible to recover deleted AAC files from digital devices, no matter whatever the reason is. You can easily get back your deleted or lost audio files.
Actually, when your AAC file or other data gets deleted from any storage media, they are not lost permanently. The file exists in the storage media just it addresses is lost. Hence, those files can only be recovered by using any expert data recovery tool. In this situation, you can try the professional AAC File Recovery Tool to restore deleted AAC audio files.
But keep in mind, as soon you come to know about AAC files lost, immediately stop using your storage device. Because adding new data in it can overwrite the lost files and once overwritten there is no way to get it back.
What Are The Reasons Behind Loss of AAC Audio Files?
These are a few major factors that lead to the loss of AAC audio file:
Accidental Deletion– While deleting unwanted files by mistakenly you deleted the important AAC files and this might result in data loss.
Virus/Malware Infection – If once the virus enters into the storage device in which you've stored the AAC music files, then it's obvious that it will affect the entire data present on it, including M4A files.
Application error – Playing the .aac audio file on certain applications & any error occurs in the application then the file can get corrupt and become inaccessible.
Transfer error– When AAC files are being transferred and in between if there is any interruption or ejection of the device then eventually it can lead to file deletion from the device.
How To Recover AAC Music Files Using Best Data Recovery Software?
The AAC File Recovery Tool is enough solution that provides better recovery of your valuable stuff. It can help you in recovering deleted, formatted, or inaccessible AAC music files from your device without any destruction.
Besides AAC music file recovery, this tool also retrieves other audio files (AMR, MIDI, MP3, WAV, RPS, FLAC, etc.) as well photos (JPEG/JPG, RAW, PNG, TIFF, GIF, etc.) and video files (MP4, M4V, AVI, DIVX, MPEG, MOV, etc.).
The best part about this deleted audio recovery software is that it is compatible with both the platforms; Windows and Mac. And, it is a read-only program, 100% clean, safe & easy to use.
emid

emid


* Free version of the program only scans and previews recoverable items.
You just have to download & install this program and start performing the step-by-step guide. This software will surely help you to recover AAC audio files.
How To Perform AAC Audio File Recovery Without Software?
Taking backup of your important data (photos, videos, and music) files is very important if you never want to lose them. So, if you also have a habit of taking backup on a regular basis then it is the best option to do AAC music file recovery. For this, you need to follow the beneath steps:
# Restore Deleted AAC Audio Files From Windows Backup
If you're Windows users then, you can restore your erased .aac music files from its backup folder trying these steps:
At first, go to the Start button & click on the 'Settings' option from there.
Then, make click on 'Update & security'.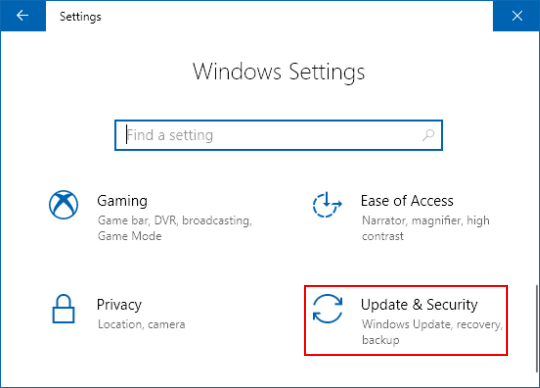 Next, make a tap on 'Backup' >> 'Backup using File History'
After that, choose the 'More options'. Then scroll down a page and then you've to select 'Restore files from a current backup'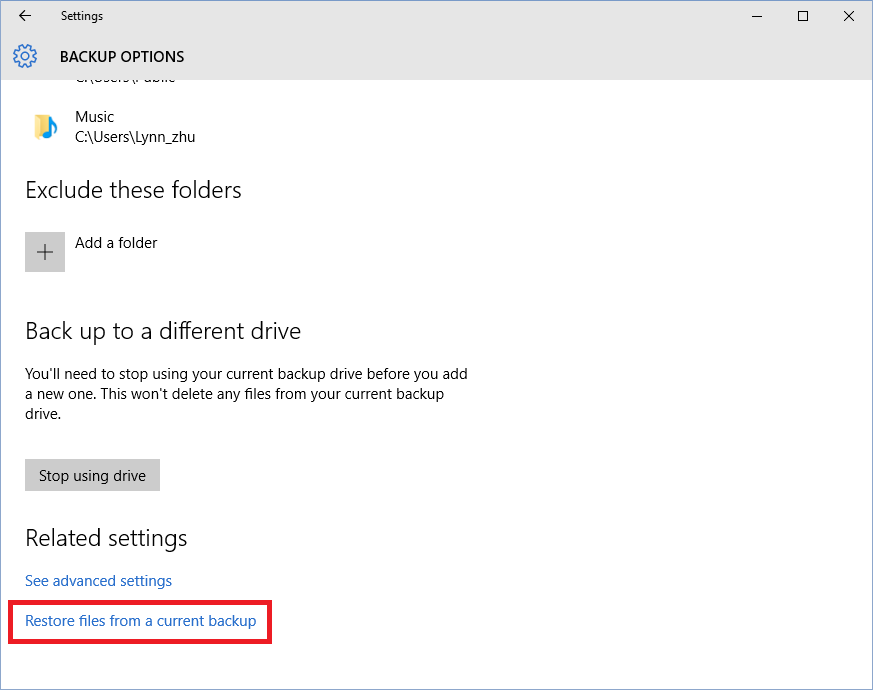 In this step, you need to enter the name of your AAC files that you wish to restore in the search box.
Now, simply click on the 'Restore' button to restore those missing .aac audio recordings to its desired location.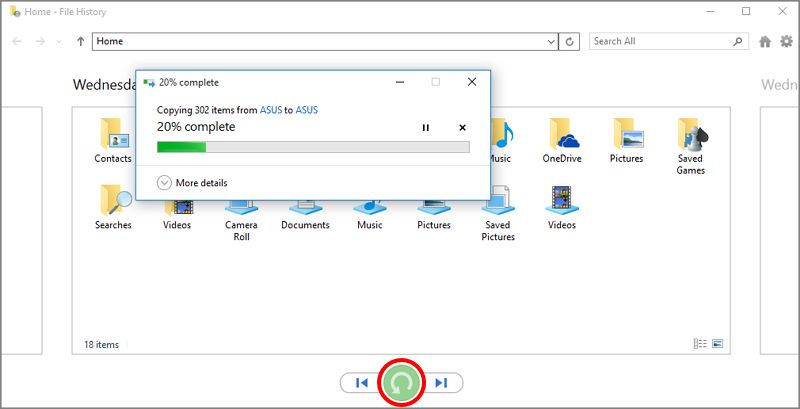 # Restore Lost AAC Files From Mac Backup
If you're the Mac users then you can restore those deleted AAC files from its local backup. Here are the easy steps, how you can do so:
Firstly, restart the Mac PC when the startup disc is waking up, you have to hold the Command+ R keys together. Doing so, your Mac system will start booting into macOS the Utilities. However, if it doesn't, then try this trick again.
Select Disk Utility >> Continue
Next, you need to select Mac's hard drive & then click on the 'Restore' tab which found at top of a Disk Utility
After this, choose the hard drive where your cloned backup is saved just next to the 'Restore From.' option.
Now, click on Mac's hard drive found just next to the option 'Restore to.' option.
Finally, make a tap on the 'Restore' option.
Recover Deleted Audio Recording Using Attrib Command
In case if you don't have a backup of your lost AAC files, then you can try the (CMD) Command Prompt to do AAC audio file recovery from a memory card, external hard disk, or other storage devices.
To recover media files from memory card using cmd, try these steps:
Step 1: Firstly, connect the memory card or USB drive to your system.
Step 2: Next, press the Windows + X keys together to bring up a dialogue and then click on Command Prompt (Admin)
Step 3: After that, type the command attrib -h -r -s /s /d G:\*.*(replace G: with the drive letter for your storage device).

After finishing these steps you can go to your hard drive to check if you can see all of the lost AAC files.
Restore From Recycle Bin Folder
If you've lost your AAC music files accidentally, then don't worry because you can still perform AAC audio file recovery from the Recycle Bin folder. Follow the below steps to do so:
First of all, you have to open the Recycle Bin by simply double-clicking.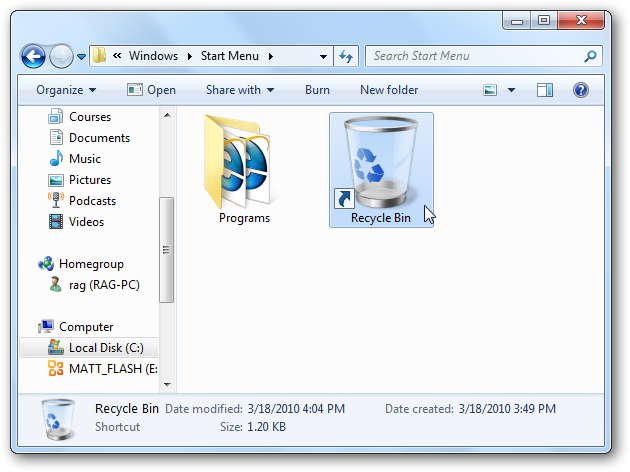 After this, choose the audio files that you want to restore from a list of deleted files/folders.
Now, you have to right-click on the selected files and then choose 'Restore'.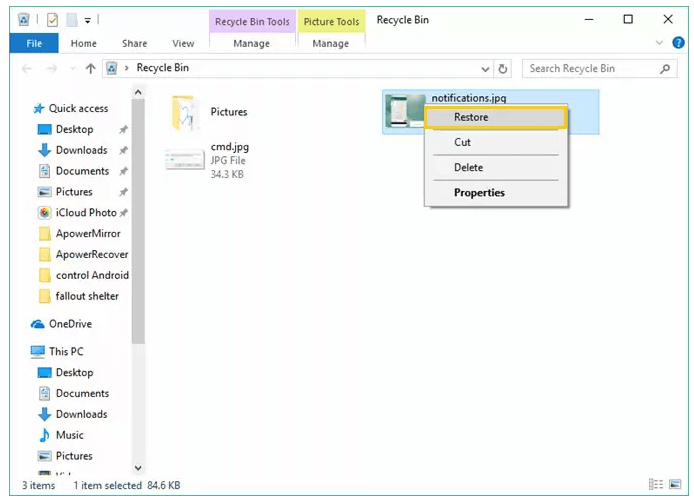 After trying the above steps, you will definitely able to view the files from their previous location.
Time To Conclude
At the end I just want to say that, solutions to perform AAC audio file recovery stated above are the best way you can recover your AAC files. This powerful software has the ability to restore deleted AAC audio files from any storage device.
Apart from that, I have also mentioned some manual ways to do audio file recovery. I hope the resolutions provided above will be very helpful for you as you can get your .aac files back from the SD card with ease.
Taposhi is an expert technical writer with 5+ years of experience. Her in-depth knowledge about data recovery and fascination to explore new DIY tools & technologies have helped many. She has a great interest in photography and loves to share photography tips and tricks with others.