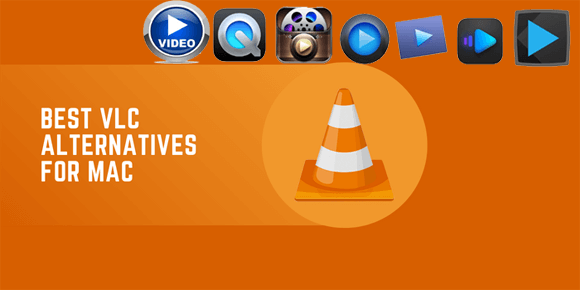 For so many years, VLC has been the go-to video player for millions of years. Its versatility and long list of features make it a great choice for Mac, regardless of their needs. However, as great as this application may be, there's always something better around the corner. Or, you maybe just want to try out something new. If that's the case for you, this article presents notable alternatives to VLC for Mac users.
What should you look for in a video player for Mac?
There are a few things to keep in mind when you're searching for the best video player for Mac. For starters, make sure you don't overlook compatibility. The perfect video player should support a long list of formats and the most recent MacOS versions. 
The next thing to consider is about user interface. Naturally, you want a clean and intuitive app that offers seamless navigation and loads fast. If we're talking about features, you should ensure you get playlist support, subtitle search and customization, and streaming, at least.
Finally, we're discussing the extras that are always a nice touch. Features like conversion to different formats, deinterlacing, or video fine-tuning can really make a difference for seasoned users. But, no matter if you're at the beginning, or a video pro, you'll find your VLC alternative among the following options. 
1. Elmedia Video Player
We start our list of VLC alternatives with Elmedia Video Player. A true shining star in the Mac multimedia universe with the ability to support a wide array of media formats. It does so without requiring plug-ins or additional codecs. 
Even if you've just started using a Mac, you'll have no trouble with Elmedia's user-friendly interface. Navigation is a breeze and everything is designed for functionality. When talking about features, we must mention the playlist support, advanced subtitle settings, and deinterlacing. 
Furthermore, the compatibility with M1 and M2 series chips can't be overlooked either. And after taking everything into consideration, . we can only conclude that Elmedia Video Player is an excellent alternative to VLC, offering a blend of simplicity, versatility, and advanced features.
2. 5KPlayer
5KPlayer is a robust media player that keeps in touch with modern standards. It supports most audio and video formats, providing a decent playback experience. It also comes with Airplay and DLNA streaming capabilities. Additionally, you can customize things such as subtitles, playback speed, and more. These features, combined with its sleek interface, make 5KPlayer an okay VLC alternative for Mac users.
You May Also Read: MKV File Not Playing In VLC
3. MPlayerX
MPlayerX is a lightweight yet powerful media player that supports almost all video and audio formats. Its minimalist, intuitive interface makes it easy to use, while its automatic subtitle downloads and multi-touch features add to its appeal. Despite its simplicity, MPlayerX doesn't compromise on functionality, offering a smooth playback experience that rivals more complex media players. For Mac users seeking a straightforward, effective multimedia player that doesn't skimp on features, MPlayerX is a worthy contender.
4. Plex 
Plex is a decent video player that also has the capability to function as a media server. It's an adequate tool that streamlines your media library and provides streaming across different devices. It supports several formats and even throws in some extras like live TV and DVR capabilities. If you're a Mac user and you're after a straightforward kind of media solution, Plex might just fit the bill. It's not a game-changer but does a respectable job if this is your only alternative.
5. IINA 
IINA is a modern video player designed specifically for macOS. It supports touch bar controls, picture-in-picture mode, and online video playback, making it a decent experience for those who seek a video player. Its modern interface is easy to navigate and comes with macOS integration. IINA's focus on basic features and design makes it a solid choice for Mac users seeking a media player that feels like a natural extension of their operating system rather than something else.
Conclusion 
Even though VLC doesn't seem to plan for retirement anytime soon, the above examples give you multiple choices if you feel like replacing it. In most situations, you'll get a better interface, added features, and excellent quality. 
You have five players that need to be put to the test to find out which one fits your needs better. However, if you don't want to go through all of them, let us help you. Elmedia Player is the one clearly standing out from the crowd. Thanks to support for AVI, MKV, MP4, and many other video formats, its intuitive interface, and unique features, it has proven itself to be the true king of VLC alternatives. 
Taposhi is an expert technical writer with 5+ years of experience. Her in-depth knowledge about data recovery and fascination to explore new DIY tools & technologies have helped many. She has a great interest in photography and loves to share photography tips and tricks with others.