Have you recently noticed that some of the important AMR files have been deleted from your storage device? Well, the situation becomes worst if you don't have a backup of your .amr audio files. In such a situation, you are recommended to use the advanced AMR File Recovery Software mentioned in this post. This program will restore lost or deleted AMR audio files in a safe mode.
To restore deleted AMR audio, we recommend this tool:
This software will restore data from corrupted, formatted, encrypted storage media and works in all data loss situations. Now recover your lost and deleted data in 3 easy steps:
Try this Data Recovery Tool rated Excellent on Pcmag.com.
Select the storage media from which you want to restore the media files & click Scan.
Preview the recoverable files, select the items you want to recover and click Recover to save the files at desired location.
Now let us know whether it is possible to recover deleted AMR audio files or not.
Is It Possible To Recover Deleted AMR Audio Files From SD Card?
Whatever the reason behind losing your .amr files, it is definitely possible to recover them from the SD card with ease. If you have kept a backup of your erased AMR audios on another storage media then you can bring them back from there. However, in the absence of backup, you can go with the AMR recovery tool.
Note: Once your .amr files get deleted, immediately stop adding new data on it, doing so will overwrite your existing AMR audios.
What Is AMR File?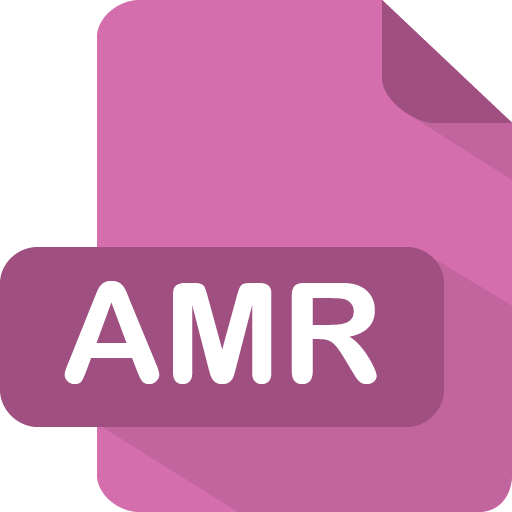 Adaptive Multi-Rate (AMR) is a speed coding audio file format that is now widely used in UMTS and GSM mobile devices as well as various other devices ranging from usual audio players to VoIP types of applications. These audio files are famously known by their file extension that is AMR.
But however, these files are highly prone to corruption and damage or you may have to bother about AMR audio recovery from SD card. Sometimes a difficulty occurs in playing these .amr audio files and so you can convert this to other audio file formats like WAV, MP3 or WMA format for better compatibility.
Well, losing your important audio file is really very painful. Sometimes you may also find your selected audios invisible or deleted from SD card. Different audio files can be saved on your SD card such as recorded speech, AMR, MP3 songs, etc. Removable drives are very much safe to save your data. But, it doesn't mean that it is perfect for data loss prevention.
SD card easily gets corrupted due to several reasons and so the loss of your audios, videos, and photos are very common from it. Below you can find some of the common scenarios that can lead to file deletion from SD cards.
Reasons For Losing AMR Files From SD Card
There are several reasons that cause AMR file corruption and below you can have  a look at some of the most common reasons for corruption:
Accidental Deletion Of Files
The deletion of AMR files on SD cards sometimes happens due to the fault of users which they generally do at the time of selection of deleting their unwanted audio files, on pressing the Delete All option while accessing SD card files on gadgets.
Interruptions While AMR File Transfer Process
This situation may also happen when you are transferring files from SD card to system or vice versa. Interruptions like system shutdown, power surge, removal of SD card, etc. will also tend to lose your AMR files.
SD Card Corruption
It may happen that your SD card may turn unreadable when inserted into any of your gadgets. The factors behind this problem can be a virus infection, using the same card on multiple devices, abrupt termination of card from the gadget, saving new data even though its memory is full, etc. all this will finally result in the inaccessibility of its files.
Formatting SD Card
Sometimes you may have also noticed that your SD card shows a Format error when you connect it with the system or any other gadget. If in that situation the user follows the instruction and attempt to format the card then all its files will get lost.
If any of the following situations occurs when AMR files from SD cards are deleted then users might think that they have completely lost up their file.
You need not worry a lot about this because when a file is removed from the SD card by deletion or for any reason, the file will not be lost permanently. Though its access details like the index pointer will be erased from Registry, the file still exists in the same memory location.
How To Recover Deleted AMR Audio Files?
As I have already mentioned that using AMR File Recovery Tool will definitely help you recover deleted AMR audio files.
With the help of this tool, you will be able to:
Restore Deleted, formatted, erased, or missing AMR files
Also, recover various formats of videos and photos file format
Apart from AMR audio files, it also recovers other audio files like WAV, RM, AIFF, MP3, AAC, M4P, AC3, MIDI, RPS, M4A, AU, OGG, WMA, RA, etc.
Easily recover media files from several media storage devices such as memory cards, smartphones & tablets, memory sticks, hard drives, pen drives, external hard drives, digital cameras, USB drives & camcorders, etc
It is a read-only program and 100% risk-free & easy to use.
The best thing about this audio recovery tool is that this tool is available for both platforms; Windows and Mac respectively.
emid

emid


* Free version of the program only scans and previews recoverable items.
Apart from these, it also recovers all image and video file formats in no time. So, do not wait for anything, just start downloading and installing this tool and then proceed with the steps below.
Here are the steps to recover deleted AMR audio files…
Step 1: Select Desired Location
Firstly, select the drive, external media or volume from which you want to recover deleted media files. After selecting, click on 'Scan'.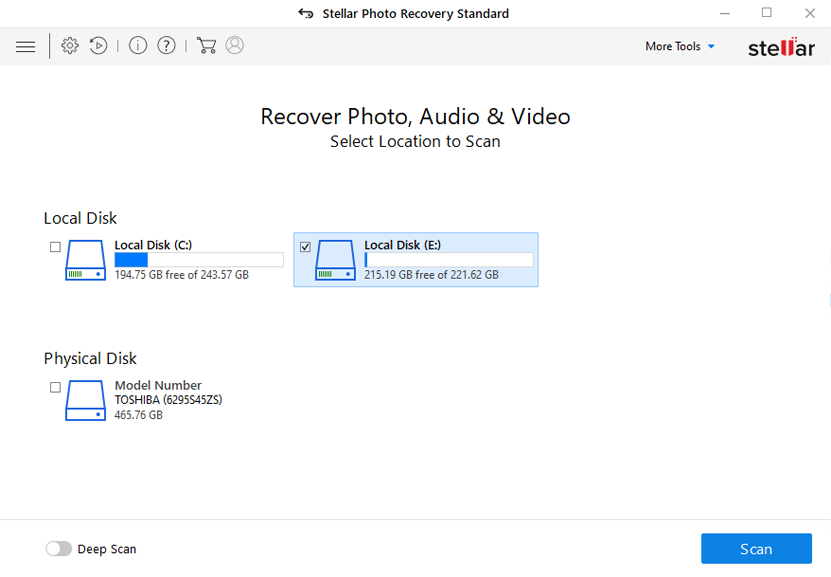 Step 2: Preview Recovered Media Files
Next, you can preview the recoverable media files after the scanning process is completed.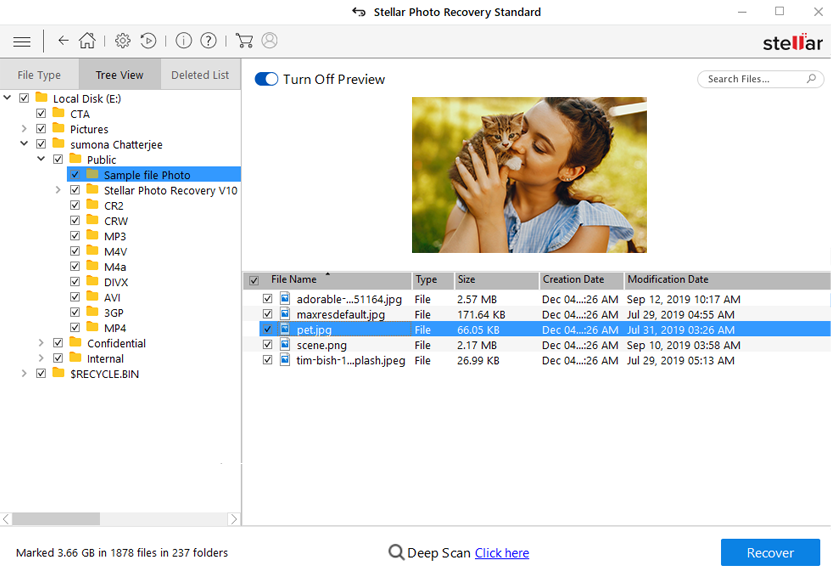 Step 3: Recover Media Files
Lastly, you can select the images, audio, video files you want to restore and click on 'Recover' option to save them at the location you want.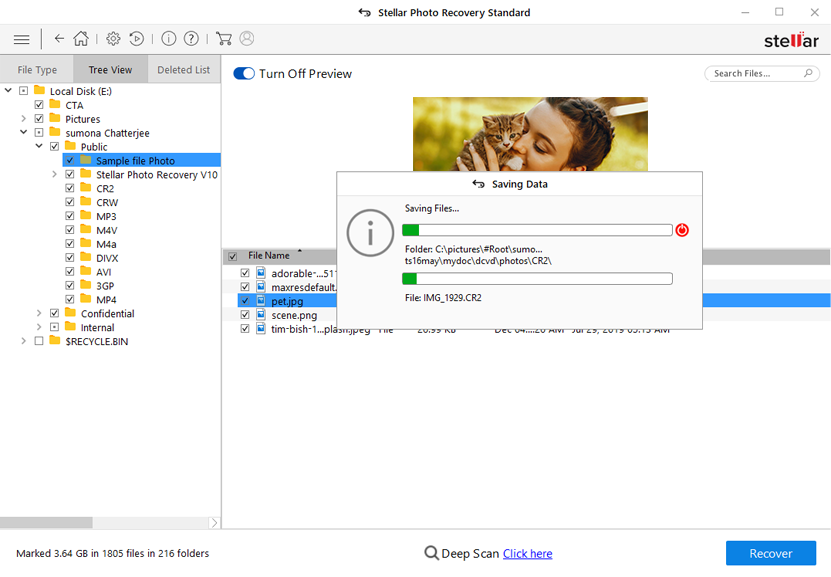 Other Possible Solutions To Restore Lost AMR Audio Files
Solution #1: Recover Lost AMR Files From Backup Folder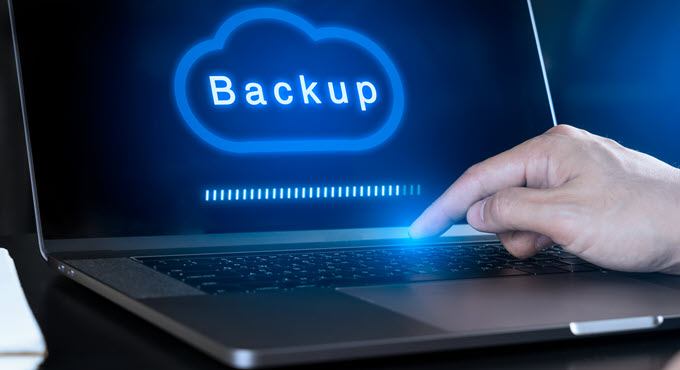 Taking backup of your important files is very important if you never want to lose them. So, if you also have a habit of taking backup on other devices then it is the best for AMR audio file recovery.
Suppose, if you've saved one extra copy of your AMR files on PC, then you need to connect your SD card (with card reader) to PC. After that, just copy those .amr files and paste them into your SD card.
In this process, you can easily restore AMR audio files from a Backup and enjoy listening to your AMR audios.
Solution #2: Recover Deleted AMR Audio Files From Recycle Bin Folder
Some of the users used to store their crucial photos, videos, and music files on their PC to keep some extra space in their storage media. Therefore, if you have also stored your .amr files on your computer and accidentally deleted then you can restore them from recycle bin folder.
To do so, you need to go to the Recycle Bin folder and find your AMR file there.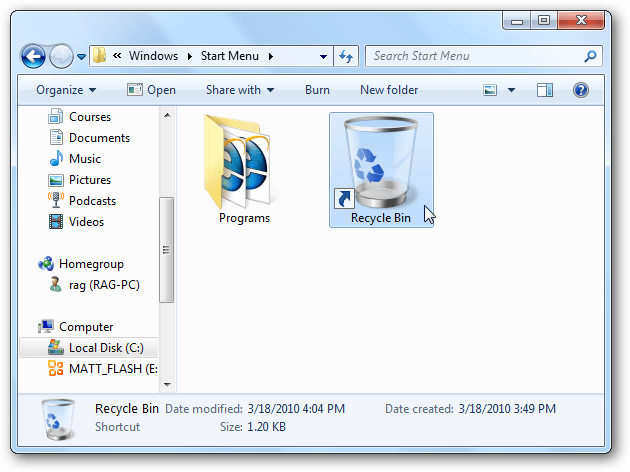 If it resides there then you can simply right-click on the file and select the option 'Restore' from there.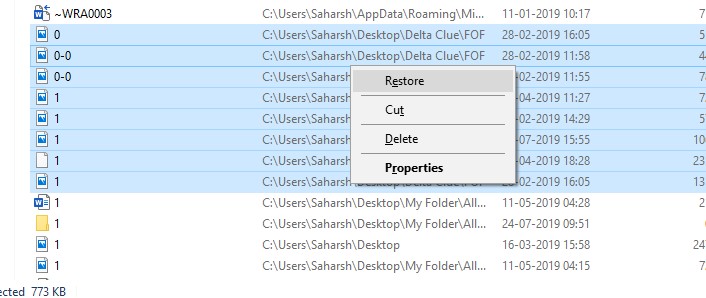 This will restore deleted AMR audio file to its original destination where it was saved before.
Related FAQs:
How Do I Restore AMR Files On Android?
If you have earlier kept backup of your lost AMR audio files on another storage device or PC, you can restore them on your Android phone.
Can I Delete AMR Files?
Yes, you can delete the AMR audio files by using Delete or Shift + Delete on your computer.
How Do I Listen To An AMR File?
There are numerous audio and video players that can open and play AMR files easily. Some of them are VLC, MPC-HC, AMR Player, Windows Media Player, and QuickTime.
How Do I Convert AMR Files To MP4 With VLC?
In order to convert the AMR to MP4 file using VLC media player, you need to follow the below steps: • Launch the VLC player>> click on Media • Next, tap on Convert/Save. • Tap on 'Add' option and add the AMR audio file that you need to convert. • Lastly, you need to tap on 'Convert' option.
Conclusion
If you are looking for AMR audio file recovery it's better to try the above-mentioned methods to restore AMR audio files from SD card.
Here, you can try the best way to recover deleted AMR file using AMR File Recovery Tool. This tool will definitely help you get back lost or deleted AMR audio files from any storage device.
Apart from this solution, you can also try to restore deleted AMR files from the Backup and Recycle Bin folder.
I hope the solutions provided above will be very beneficial for you as you can get your .amr files back from SD card with ease. So all the very best to you………
Taposhi is an expert technical writer with 5+ years of experience. Her in-depth knowledge about data recovery and fascination to explore new DIY tools & technologies have helped many. She has a great interest in photography and loves to share photography tips and tricks with others.