Apacer SD cards are famous and the most popular memory card brands like SanDisk, Transcend, Lexar, etc. This card is mainly used in multiple gadgets such as smartphones, digital cameras, and other media storage devices. Besides that, it offers sufficient storage capacity for files and high-speed data transfer. But just like any other storage media, Apacer cards are also vulnerable to data loss. So, in this article, I am going to share a few Apacer card recovery solutions to recover data from Apacer memory cards.
Before moving ahead, let's know how data gets deleted from the Apacer memory card.
To recover data from Apacer memory card, we recommend this tool:
This software will restore data from corrupted, formatted, encrypted storage media and works in all data loss situations. Now recover your lost and deleted data in 3 easy steps:
Download this Media File Recovery Tool rated Excellent on Pcmag.com.
Select the storage media from which you want to restore the media files & click Scan.
Preview the recoverable files, select the items you want to recover and click Recover to save the files at desired location.
How Data Deletion Takes Place In Apacer Memory Card?
There are numerous reasons that can lead to file deletion from USB drives, memory cards, etc. So, below I have listed some of the major factors which can make your Apacer data completely inaccessible.
Human Errors– Some of the data gets deleted from devices by users in the following ways:
By mistakenly pressing the Shift+Delete key.
The camera gets off while saving or transferring the photos or other media.
Unintentionally pressing the 'format' or 'Delete all' button while previewing pictures.
Ejecting an Apacer card during copying the stuff.
Clicking pictures continuously when the camera is showing battery low.
Corruption Of Apacer Card– While transferring stuff, if you pull out the card reader or memory card from the digital device then the card might corrupt and hence, data gets lost.
Power Failure– While copying any important files from any storage device, if power fails in between then it gets corrupt and leads to data loss.
Inaccessible of data due to error– When any type of digital media is connected to the computer then some errors might occur like 'format now' or 'drive not formatted' which can make your memory card or hard drive inaccessible.
Can Lost Data Be Recovered From Apacer Card?
Yes, the lost and deleted data can be recovered from the Apacer card by using the Apacer memory card data recovery tool.
In most of the data loss situations, the deleted content remains on the storage devices but it is not seen as it turns inaccessible. But the crucial step in the data loss situation is to stop using the affected storage drive as soon as possible.
Because using the storage device or adding new files on it can reduce the chances of recovering the data from it.
Best Apacer Card Recovery Software (Recommended)
When you lose all your important data and want to recover data from Apacer memory card then you need any reliable third-party recovery tool. Apacer Card Recovery is the perfect software to perform Apacer data recovery.
It is designed in such a way that it completely scans the storage media for the deleted contents and also modifies the missing files in a way that can easily visible to the device operating system.
With this recovery software, you can:
Retrieve deleted, lost, erased, formatted photos (JPG/JPEG, PNG, TIFF, BMP, RAW, etc), videos (AVI, MP4, MOV, MKV, DIVX, 3GP, FLV, etc), and audio (WAV, MP3, AMR, FLAC, OGG, etc) files from Apacer card
Support various types of memory cards including microSD, SDHC, SD card, miniSD, SDXC, MMC, Eye-fi card, memory stick, etc
Support memory card manufactured by various brands such as Apacer, Strontium, SanDisk, Transcend, Verbatim, HP, Samsung, Sony, Toshiba, Kingston, Strontium, etc
Preview recoverable media files within software before you proceed to save them on computer
Read-only program, 100% safe & clean, and easy to use.
The Apacer data recovery is 100% safe and performs the best recovery than any other software. So, what are you waiting for? Just download and install this program from the below-given buttons on your Windows & Mac OS.
emid

emid


* Free version of the program only scans and previews recoverable items.
After downloading this software, follow its step-by-step guide.
Recover Data From Apacer Card Using The Backup Option
If you've backed up your pictures or other files on another PC or removable disk itself, then it is good. To restore data from the backup folder to the original drive, you need to follow the below instructions:
Step 1: A first, find & open the Backup folder where your lost files were kept.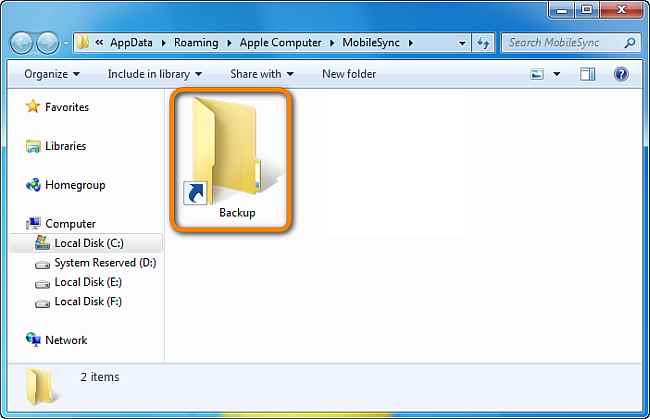 Step 2: Next, just find the files (photos & videos) which you have erased unintentionally from your Apacer card.
Step 3: Now, just copy those files & store them on the Apacer SD card.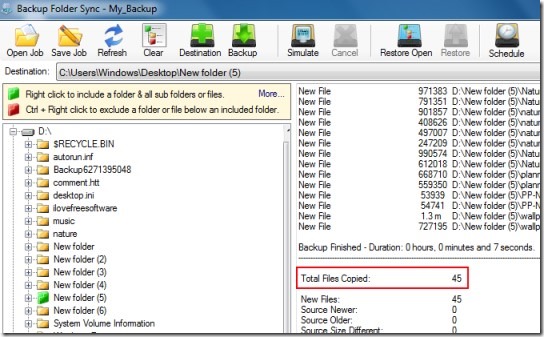 After finishing these steps, you can easily recover deleted photos/videos from memory cards in no time.
Restore Corrupted Photos And Videos From Apacer Card (Using Attrib Command)
Another method that you can try to fix & recover data from Apacer memory card is attrib command. While using this command you've to be very careful because a single mistake can put your data at great risk.
Here are the easy steps which you can follow to recover video files from SD card or other storage devices:
First of all, connect your Apacer SD card to the PC by using the card reader.
In the second step, click on start >> type the cmd there
Then, make a tap on Window >> click on the 'Run as administrator'.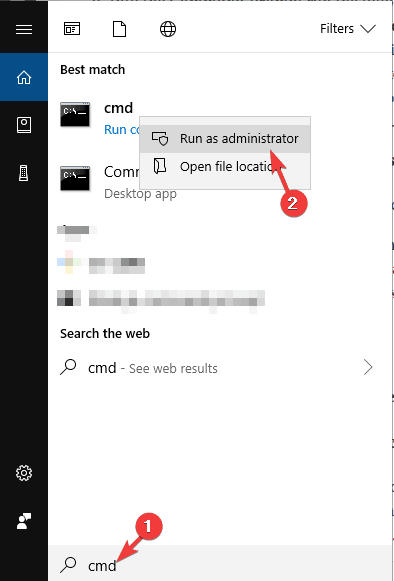 After that, you will get one black box, there you've to enter the drive letter and colon ".". Now, type in attrib -s -h *.* / / S D.

Next, you have to hit Enter key.
Now, you'll be able to see your all Apacer hidden files & you can then save those files to the desired location.
Wrap Up
Photos, Audio, Videos, and other media files storing in Apacer memory cards are important for an individual & losing them can be a serious situation. At that time, you can easily recover data from Apacer memory card by trying the Apacer data recovery ways mentioned above.
However, if are not able to retrieve lost data from the Apacer memory card by using the manual methods then just try Apacer Card Recovery Software.  This is will definitely be going to help you to get those lost files back.
I hope this article will helpful for you.
Taposhi is an expert technical writer with 5+ years of experience. Her in-depth knowledge about data recovery and fascination to explore new DIY tools & technologies have helped many. She has a great interest in photography and loves to share photography tips and tricks with others.