After going through several articles related to data recovery from different USB drives, today I've decided to write a blog on how to make a recovery partition. YES….here you are going to learn each and everything that you need to know about how to create one key recovery partition easily.
But, before proceeding further, it's very important to know why you need a recovery partition. So, let's see…
To recover lost recovery partition, we recommend this tool:
This software will restore data from corrupted, formatted, encrypted storage media and works in all data loss situations. Now recover your lost and deleted data in 3 easy steps:
Download this Media File Recovery Tool rated Excellent on Pcmag.com.
Select the storage media from which you want to restore the media files & click Scan.
Preview the recoverable files, select the items you want to recover and click Recover to save the files at desired location.
Why Do You Need The Recovery Partition?
Sometimes, it may happen that the systems run into irritating errors. When it may happen to your PC, at the time a recovery partition will useful and help with a PC recovery. Though, it'll help you to restore your device drivers, software programs & system settings quickly & effectively. A recovery partition might also help you to eliminate a few unnecessary expenses.
How To Make A Recovery Partition?
Well, a recovery partition is a sector of the hard disk set aside for an up-to-date backup of your operating system. However, if your operating system fails, you can recover a working copy from the partition. The backup contains all of your system settings and updates intact, allowing you to immediately use the backup upon restoration to access your system programs and data. Microsoft's Windows 7 operating system contains all the software tools you need to create a partition. In order to make the recovery partition, try the below easy steps:
Step 1: First of all, click on Windows start button & type the "Recovery Drive".
Step 2: In the "Settings", you need to click on "Create the recovery drive". Then, your PC might ask you if you like to launch the Recovery Media Creator >> tap on Yes.
Step 3: Ensure that you can check a "Back-up system files to recovery drive" checkbox & make a tap on Next.
Step 4: Now, connect the USB drive with your computer and choose the Next.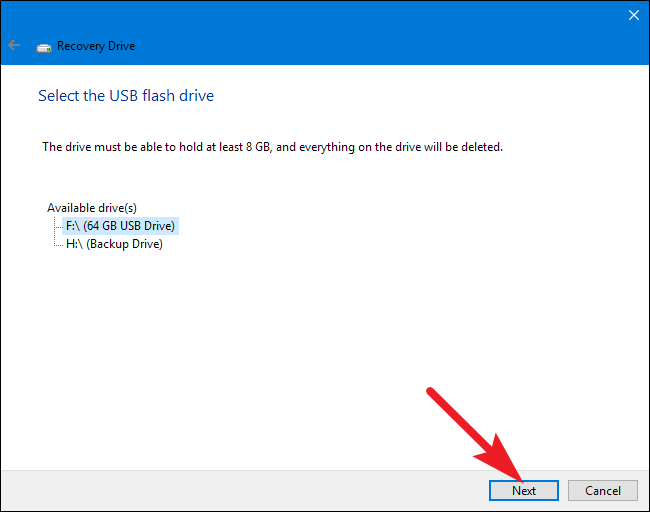 Step 2: At this time, you need to click on the Create option.
After following these steps, you can know how to create one key recovery partition or how to make a recovery partition in a hassle-free manner.
How to Recover Lost Recovery Partition?
Because of some unexpected or unforeseen reasons, your recovery partition might get erased, you should not panic. As you could recover your lost USB drive recovery partition by using the most reliable software that is Media File Recovery Tool.
This tool has the capability to retrieve other photos (JPEG, GIF, RAW, PNG, etc.), video files (MP4, MOV, AVI, DIVX, etc.), and audio files (MP3, WAV, AMR, MIDI, etc.) as well.
With the help of this program, one can get back corrupted, deleted, or even formatted digital media files from memory cards, hard drives, portable hard drive,s, and other media storage devices. Besides, it can retrieve files from FAT32, FAT16, NTFS, ReFS, NTFS5, and ExFAT Windows hard drive partitions.
The best part about this feature-loaded tool is that it is friendly with both the platforms; Windows & Mac.
emid

emid


* Free version of the program only scans and previews recoverable items.
You just have to download & install this tool and start performing the step-by-step guide of this software.
FAQ (Frequently Asked Questions)
What Is A Recovery Partition Used For?
A recovery partition is a partition on the disk which mainly helps to restore factory settings of the operating system if there's any type of system failure. This partition has no drive letter, and you can use only help in Disk Management.
Do I Need My Recovery Partition?
No, a recovery partition is not essential for booting the Windows, nor it's required for Windows to run. However, if it's indeed a recovery partition that Windows created, you might want to keep it for repair purpose.
Why Does Windows 10 Create A Recovery Partition?
A recovery partition is a portion of your disk that is set aside by the manufacturer to hold an image of your system before it was shipped from the factory. And it contains the folders of system backup image and files that guide system restoration.
Time To Verdict
Hopefully, the above-given information will definitely help you to create recovery partition Windows 10 diskpart. Here, you're also going to learn how to recover a lost recovery partition using the professional Media File Recovery Tool.
If you find this article helpful then kindly share it with your friends.
Alex is an expert technical writer with 7+ years of experience. His in-depth knowledge about data recovery and fascination to explore new DIY tools & technologies have helped many. Alex has a great interest in photography and loves to share photography tips and tricks with others.