This article is all about how to perform MP3 recovery with or without backup.
If you are a music maniac, listening & dealing with thousands of MP3 files in your playlist, then you probably have come across MP3 audio/music file deletion situations. I know that losing an essential audio file is a very painful as well as annoying thing.
Furthermore, the situation seems even havoc when you don't have a backup of your lost audio files.
Therefore, today in this post, I will discuss how to recover deleted MP3 files on Android/PC in a hassle-free manner.
Besides, you'll also come to know about the MP3 file format, reasons for MP3 song deletion, and the essential tips to avoid further MP3 audio file deletion.
So, let's get started…
To recover deleted MP3 files, we recommend this tool:
This software will restore data from corrupted, formatted, encrypted storage media and works in all data loss situations. Now recover your lost and deleted data in 3 easy steps:
Try this Media File Recovery Tool rated Excellent on Pcmag.com.
Select the storage media from which you want to restore the media files & click Scan.
Preview the recoverable files, select the items you want to recover and click Recover to save the files at desired location.
Can You Recover Lost MP3 Files?
Yes, the lost MP3 audios or music files can be easily recovered.
Recovering deleted data is not a tough task if you have a backup of your lost stuff with you. But in the absence of backup, the situation can be even worse as you don't know how to get them back, right?
However, from now onwards, you don't have to worry anymore as you have the best and most trustworthy software- MP3 Recovery Tool. It can assist you to recover deleted MP3 files from SD cards or other data storage devices without any backup.
To know the complete features of this tool along with the other manual MP3 music recovery solutions, keep on reading this post.
About MP3 Audio File Format
The MP3 audio file is saved in a compressed audio format. It is developed by (MPEG) Moving Picture Experts Group. It is generally used to store a piece of music and audiobooks.
Hence, the MP3 audio is the most famous file format, there are other file formats that can be played on MP3 players. While most MP3 players can support multiple formats, not all players support the same formats.
The most important thing is that MP3 files may get deleted accidentally or due to some unforeseen reasons.
So, below I have mentioned the most common causes of the MP3 audio file deletion issue.
Reasons For Losing MP3 Audio Files
Here I have shortlisted some of the major factors for MP3 file deletion, let's take a look.
If the storage device is infected by viruses then the MP3 files on it become inaccessible
Unexpected power failure or abrupt system shut down while the transfer of files is in progress
Accidentally or wrongly formatting the drive to another file format
Mistakenly or accidentally deletion of files from a digital device
Virus/malware attack can lead to a data loss situation
Due to the inappropriate ejection of the memory card from the device
So, if you are facing any of the above scenarios then try the above solutions on how to recover MP3 files from memory cards.
How To Recover Deleted/Lost MP3 Audio Files?
Well, I have already mentioned above, MP3 File Recovery Software is the most recommended tool to perform the corrupted MP3 file recovery in just a few clicks.
This tool is very easy to use because this comes with graphical instructions through which one can easily operate this application to recover their data. The tool offers users to preview the files before recovering them.
This is an effective delete MP3 files recovery tool that helps you to:
Recover various audio files format such as MP3, MP4, WAV, MIDI, M4B, M4A, AIFF, AIF, AIFC, RA, AMR, etc from various data storage devices.
Retrieve various media files like audio, video, and photos from corrupted, formatted or RAW memory cards.
Rescue data from different storage media like memory cards, hard drives, Mac volumes, USB drives, external hard drives, digital multimedia players, etc.
Restore permanent and temporarily deleted MP3 audio files.
Preview recoverable MP3 audio files within the preview screen of the software.
Get back unrecognized, corrupted, broken, and inaccessible audio files easily.
emid

emid


* Free version of the program only scans and previews recoverable items.
It not only recovers MP3 files but also restores all audio file formats such as AMR, WAV, M4A, AIF, AIFF, MIDI, RA, etc, and photos format such as TIFF, JPG, PNG, JPEG, BMP, GIF, TIF, RAW image data, videos format such as AVI, MP4, 3GP, H264, AVCHD, MPG, MOV, MPEG, WMV, VOB, ASF, M2TS easily.
Below follow the step-by-step guide on how to recover MP3 from memory cards by using the Audio Recovery Tool.
Step 1: Select Desired Location
Firstly, select the drive, external media or volume from which you want to recover deleted media files. After selecting, click on 'Scan'.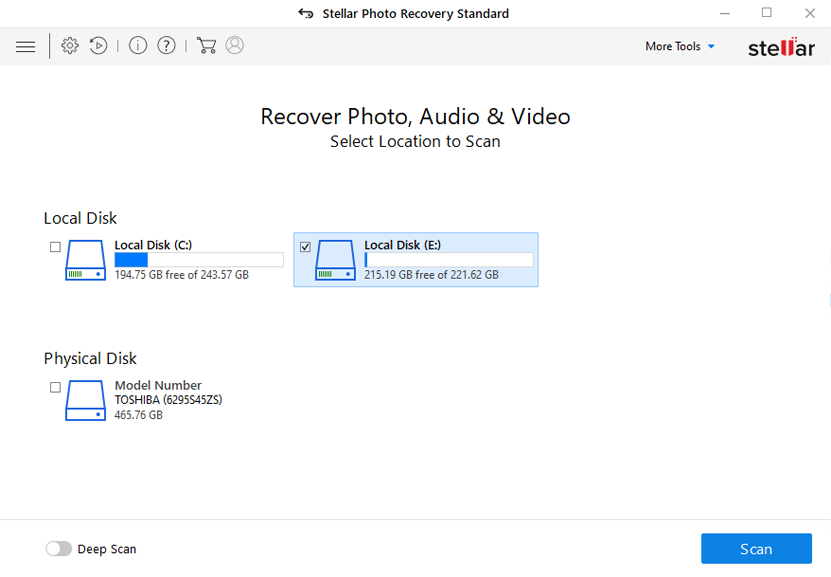 Step 2: Preview Recovered Media Files
Next, you can preview the recoverable media files after the scanning process is completed.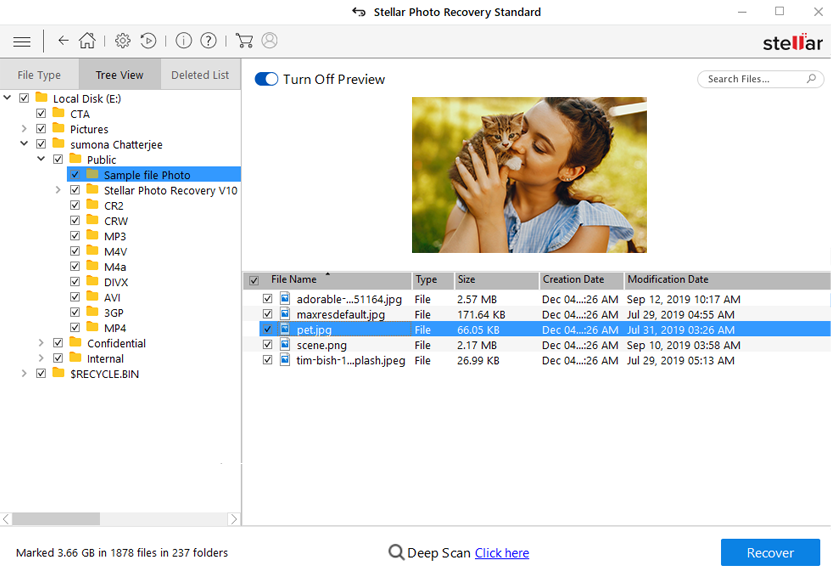 Step 3: Recover Media Files
Lastly, you can select the images, audio, video files you want to restore and click on 'Recover' option to save them at the location you want.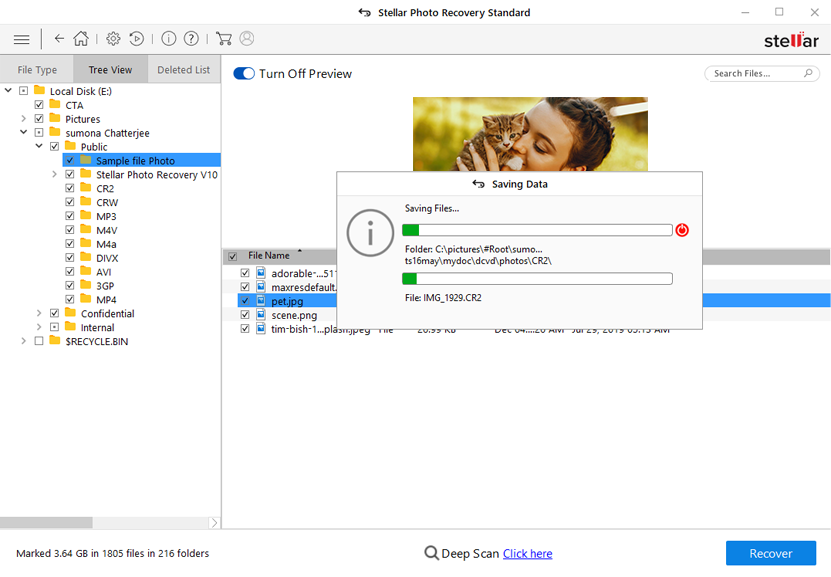 Recover Corrupted MP3 Files On Windows PC
Way 1: Run CHKDSK To Recover Deleted Mp3 Files From SD Card
To perform delete MP3 audio file recovery by using the command prompt. Follow the steps below to do so:
First of all, you need to connect the memory card through the card reader to the system
Now press Win + R and then type cmd after that you need to press Enter key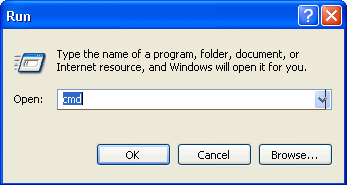 Type the chkdsk E:/f in the command prompt window and then click Enter key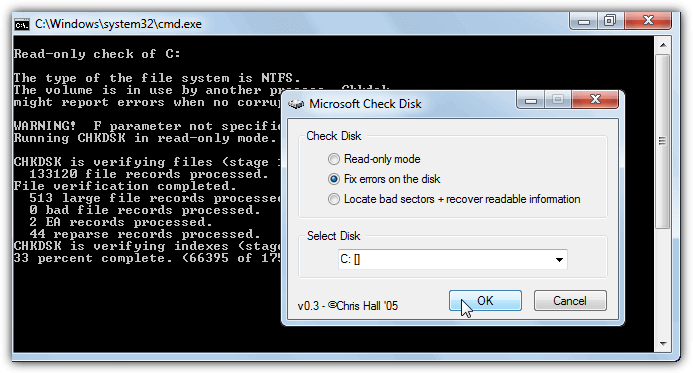 Now type Y and then click on the Enter key
Type E and again press Enter key
After performing the above steps type E:\>attrib –h –r –s /s /d *.* and then hit Enter key

Way 2: Restore MP3 Files Via Backup Option
Well, a backup is the best option for those who are randomly facing similar kinds of data loss issues. And, if you have saved a backup of the deleted audios, videos or image files then you can easily get back them from backup option.
Therefore, it's always suggested to keep a valid backup of your essential data on a regular basis. Well, now it's time to know something more about an MP3 audio file format.
Way 3: Recover Lost Mp3 Files From Recycle Bin
In case, if your .mp3 has been deleted on your Windows PC then you can recover MP3 files from the Recycle Bin. Here is how you can do so:
On your desktop, go to Recycle Bin icon.
Then, find your deleted MP3 Files there, and choose the items that you want to bring back.
Finally, right-tap from a drop-down menu, & click on Restore option.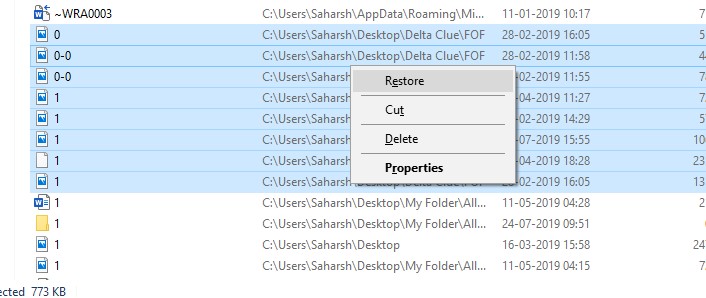 Now, all your deleted audio files will be restored to their default locations where you saved them earlier.
How To Recover Deleted MP3 Files In Mac For Free?
If you are a MacBook or iMac user and have lost your important MP3 files on your PC then you can get them back from Trash Bin. When you delete any file or folder on a Mac PC then they are directly moving to the Trash Bin.
Similarly, if you have deleted your .mp3 files on Mac but haven't emptied your Trash Bin yet, you can get them back from there. Here is how you can do so:
Open Trash Folder>> find & choose the needed MP3 files >> right-click on them.
Choose a Put back option in order to restore all your audio files from Trash.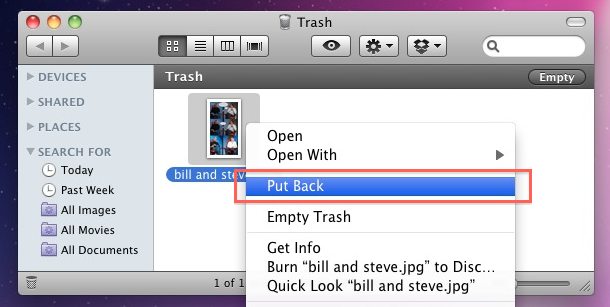 Now, all your deleted music files will be restored to their default locations where you saved them earlier.
How To Recover Deleted MP3 Files on Android Phone?
Most of the Android users tend to enable the Google 'Sync' option on their devices to keep their precious data safe. It provides 15GB of storage space where users can back up all their audio files along with other vital data for future use.
Thus, if you have enabled the Sync option on your device or uploaded your MP3 files manually to Google Drive before their deletion, you can restore deleted songs/music from Android.
To do so, follow the beneath steps:
On your Android phone, open the Google Drive
Find & select your needed MP3 audio/music files >> click on 3 vertical dots.
At last, tap on Download option from a dropdown menu.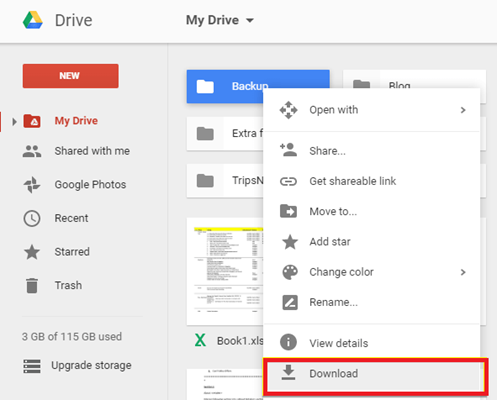 Tips To Avoid Further Data Loss
Data loss is a very irritating situation so here we have described some effective tips that will help you to prevent this type of situation in the future.
Always make a backup of all your important files or folders
Avoid shortly removal of a card during read/write process.
Scan your system completely with a good antivirus to prevent virus attacks.
Frequently Asked Questions:
How Do I Fix A Corrupted MP3 File?
Regardless of the reason behind the MP3 file corruption, you can repair MP3 files by using any best repair tool.
How Do I Recover Deleted MP3 Files From SD Card?
In order to recover deleted or lost files from SD card, you are strongly recommended to go for the best SD Card Recovery Tool. Besides audio recovery, it can restore all sorts of data like photos, videos or documents from SD/memory cards in a few clicks.
Conclusion
No matter whatever the reason may be responsible for the MP3 audio file deletion, after reading this blog, you can easily able to do an MP3  recovery. All the above-given solutions are very effective and easy to use you can follow them to restore deleted audio files from digital cameras.
However, one of the best ways is to try the MP3 File Recovery Tool because within a few simple steps you will be able to recover deleted MP3 files with ease. The steps are very easy and can be performed by any novice user.
Hopefully, the given solutions work for you.
Taposhi is an expert technical writer with 5+ years of experience. Her in-depth knowledge about data recovery and fascination to explore new DIY tools & technologies have helped many. She has a great interest in photography and loves to share photography tips and tricks with others.