Normally we delete useless and unnecessary files or data on our PC by pressing the 'Delete' button. The deleted file thus goes into the 'Recycle Bin' from where it can easily be restored.
But when we press the "Shift + Delete" button to delete a file, that file is deleted permanently from its location and it becomes really hard to restore it back. Over the time, shift deleting becomes a habit and we end up deleting some of the very crucial files which we realize later once we already delete them.
So, in this post, I am going to discuss how to recover shift deleted files from the PC by applying simple solutions and easy-to-follow steps.
To recover shift deleted files, we recommend this tool:
This software will restore data from corrupted, formatted, encrypted storage media and works in all data loss situations. Now recover your lost and deleted data in 3 easy steps:
Download this Media File Recovery Tool rated Excellent on Pcmag.com.
Select the storage media from which you want to restore the media files & click Scan.
Preview the recoverable files, select the items you want to recover and click Recover to save the files at desired location.
Before proceeding further, let's know whether is it possible to recover shift deleted files in Windows 10…
Can Shift Deleted Files Be Recovered?
Yes, of course, the shift deleted data can be easily recovered.
When your important files get deleted by pressing "SHIFT + DELETE" buttons, the erased files aren't moved to a Recycle Bin folder. Though these stuff are still present on a storage media and just their addresses is lost.
Hence, those files can only be recovered by using any expert data recovery tool. In this situation, you can try the professional File Recovery Tool to recover shift deleted files in Windows 10 free.
But keep in mind, as soon you come to know about stuff lost, immediately stop using your device. Because adding new data in it can overwrite those lost files and once overwritten there's no way to get it back.
How To Recover Shift Deleted Files In Windows 10 Free? 
The Data Recovery Software gives an excellent result & restore the entire files/folder which you have deleted by pressing the "Shift + Delete" buttons. This program doesn't harm your recoverable files that have been stored on your PC.
So, do not wait for anything, just try this software and see the results. It's very effective to recover the corrupted or deleted data (photos, videos, music, etc.) easily. It doesn't matter in which scenario you have lost the files.
With the help of this data recovery tool, you will be able to:
Easily recovers lost corrupted, deleted, lost, or even formatted files
Besides, retrieve numerous formats of photos, videos, and audio with ease.
It is a read-only program and 100% risk-free & easy to use.
The software is compatible with both Windows and Mac.
emid

emid


* Free version of the program only scans and previews recoverable items.
Therefore, don't wait for anything, just start downloading & installing this feature-loaded program and then follow the step-by-step guide.
How To Restore Shift Deleted Files In Windows 10 Without Software?
#1: Restore Photos & Videos From Existing Backup
If there is a backup of accidentally shift deleted files then you can simply use the Backup option. Yes, you can try the Windows backup option to perform shift deleted file recovery. Follow the below easy steps to do so:
Step 1: Press 'Windows + I' keys at the same time.
Step 2: In the second step, you need to go to Settings >> Update & Security >> Backup.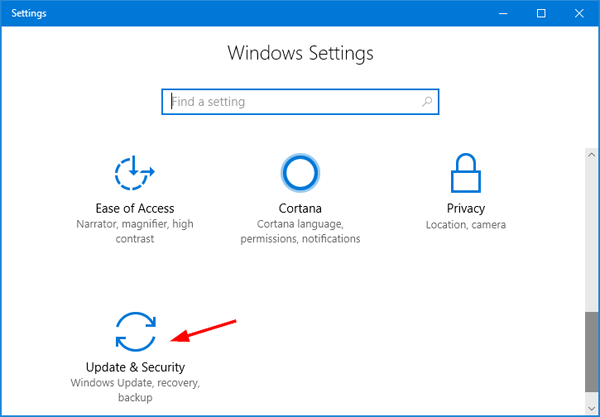 Step 3: After this, make a tap on 'Backup & Restore' option
Step 4: Now, click on 'Restore My Files' option.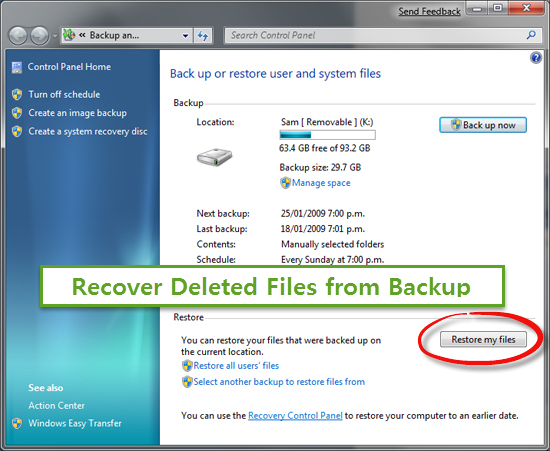 With these steps, you can somehow able to recover shift deleted files without software.
#2: Get Back Shift Deleted Files From File History
There's a way to restore shift deleted files with a convenient backup feature known as File History. This feature is coming with all the newest versions of a Windows OS.
Nevertheless, if you didn't activate the File History before then this approach won't work & can't help you to recover shift deleted files windows 10 Without software.
Steps To Activate The File History:
Simply open the Control Panel
Next, go to the "System & Security then click on File History"
After this, make a tap on "Turn on" option to enable the File History.
At this time, click on the "Select Drive" >> choose the drive from a list.
Steps To Restore Shift Deleted Files From File History:
First, open the Control Panel.
In the second step, go to the "File History" and then tap on "Restore personal files".
Make a tap on the green restore option to bring back the needed files.
#3: Recover Shift Deleted Files In Windows 10 Free From Previous Versions Option
Another solution that you can try to recover permanently deleted videos from the PC using previous versions. But, before using this way, make sure that you've set up the File History to automatically backup files.
Here are the easy steps which you can try to recover shift deleted files in Windows 10 online using previous versions:
First of all, right-click the folder which contained your shift deleted files.
Next, make a tap on "Restore previous versions".
Then, choose the needed files & tap on the "Restore" option.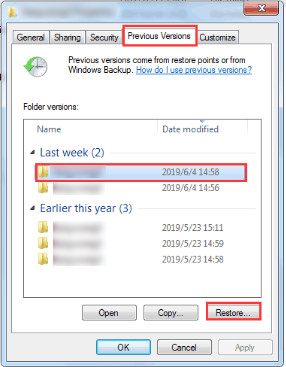 Note: If you've not turned on this feature then give up this method. Try the beneath steps to restore previous files & folders.
#4: Execute Shift Deleted Folder Recovery Using ATTRIB Command
To undo shift deleted files or folders you need to follow the steps of the attrib command. This command will help you to recover shift deleted files using CMD from the storage devices and recover data from there.
Step 1: At first, open the command prompt by pressing Win + R keys and then type cmd there and hit.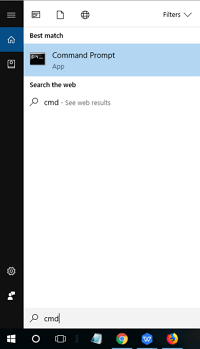 Step 2: Next, you need to type there 'chkdsk X /f' & hit the Enter (Here, X can be changed as per the drive letter you use for your storage media).
Step 3: In this step, simply type there 'Y' to confirm the command and hit Enter
Step 4: Then, type 'X' and again hit Enter
Step 5: Lastly, type in 'X:\>attrib –h –r –s /s /d *.*' and press Enter.

#5: Retrieve Data With System Restore
In order to restore shift + del files, you have one more technique that is system restore. But remember one thing this will only help you to unhide the files if you've enabled the System Restore in your Windows 10 PC. So, if you have enabled it, then try a few steps:
Firstly, make a tap on Windows icon >> select the "Windows System" option followed by a "Control Panel".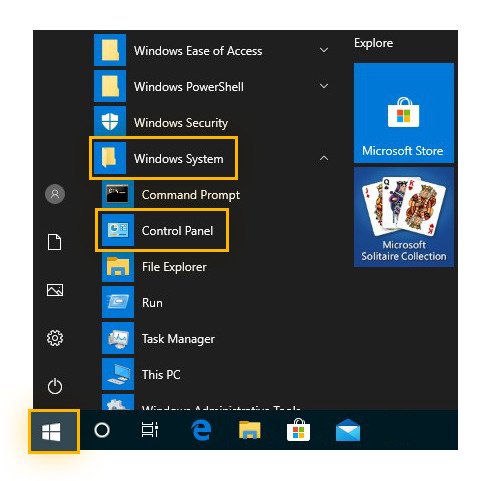 Next, click on the "System and Security" under a control panel.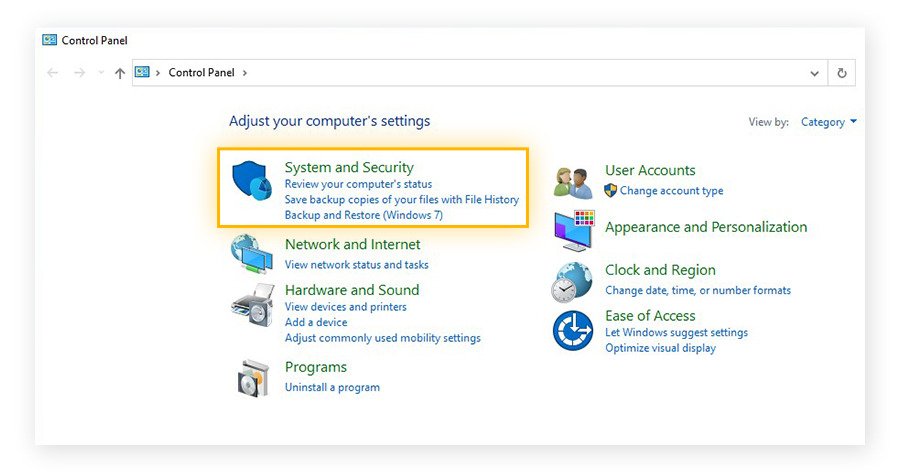 Choose the "System" >> "System Protection" option which you can see on a left side menu.
After this, choose the "System Restore" >> tap on "Next".
Then, choose the restore point where you're sure that files you need to restore are present.
Now, press on "Next" >> "Finish" & your PC will go back to a selected restore point.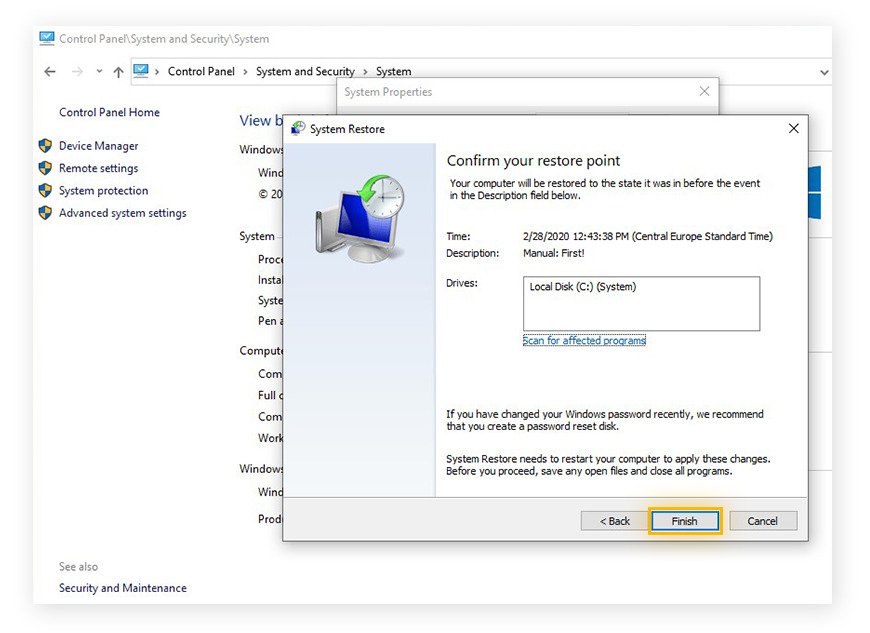 #6: Recover Shift Deleted Files In Windows 10 Using Data Recovery Service
If none of the above manual ways helped you out to retrieve shift deleted data then the last thing you can try is looking for the manual data recovery service. Though, manual data recovery is very expensive and maybe several times more expensive than third-party data recovery software.
FAQ (Frequently Asked Questions)
Where Do Shift Deleted Files Go?
They're located in a hard drive itself and can be retrieved by using the right technique.
How Can I Recover Shift Deleted Files Without Software?
You can recover shift deleted files without software by using the backup or Previous Versions option.
Does Shift-Delete Permanently Delete Files?
When any of your file gets deleted from a PC intentionally or unintentionally by pressing a Shift + Delete keys, its contents aren't immediately destroyed. However, the lost files are still present on the hard disk and can be recover by using the third-party photo recovery tool. But remember one thing, once your data get deleted stop using your device and avoid adding new data on it. This is because there is a huge possibility that the new files may overwrite the existing data.
How Do I Recover Permanently Deleted Files?
You can recover permanently deleted files with the help of the most reliable photo recovery software stated above in this post.
Bottom Line
There are plenty of methods to recover shift deleted files Windows 10 but the Data Recovery Tool is undoubtedly the best choice. You need to only follow three steps of this feature-loaded program to perform shift delete recovery easily.
Apart from that, you can also try other manual solutions mentioned above such as undo shift delete using the backup option, file history, previous versions, cmd, etc.
So, the choice is all yours, whether you want to go with manual ways or automatic (Instant & trustworthy) way.
Thanks for reading this article…
Alex is an expert technical writer with 7+ years of experience. His in-depth knowledge about data recovery and fascination to explore new DIY tools & technologies have helped many. Alex has a great interest in photography and loves to share photography tips and tricks with others.